'Blade Runner 2049': Critics and fans propel film to No. 1, but ticket sales still disappoint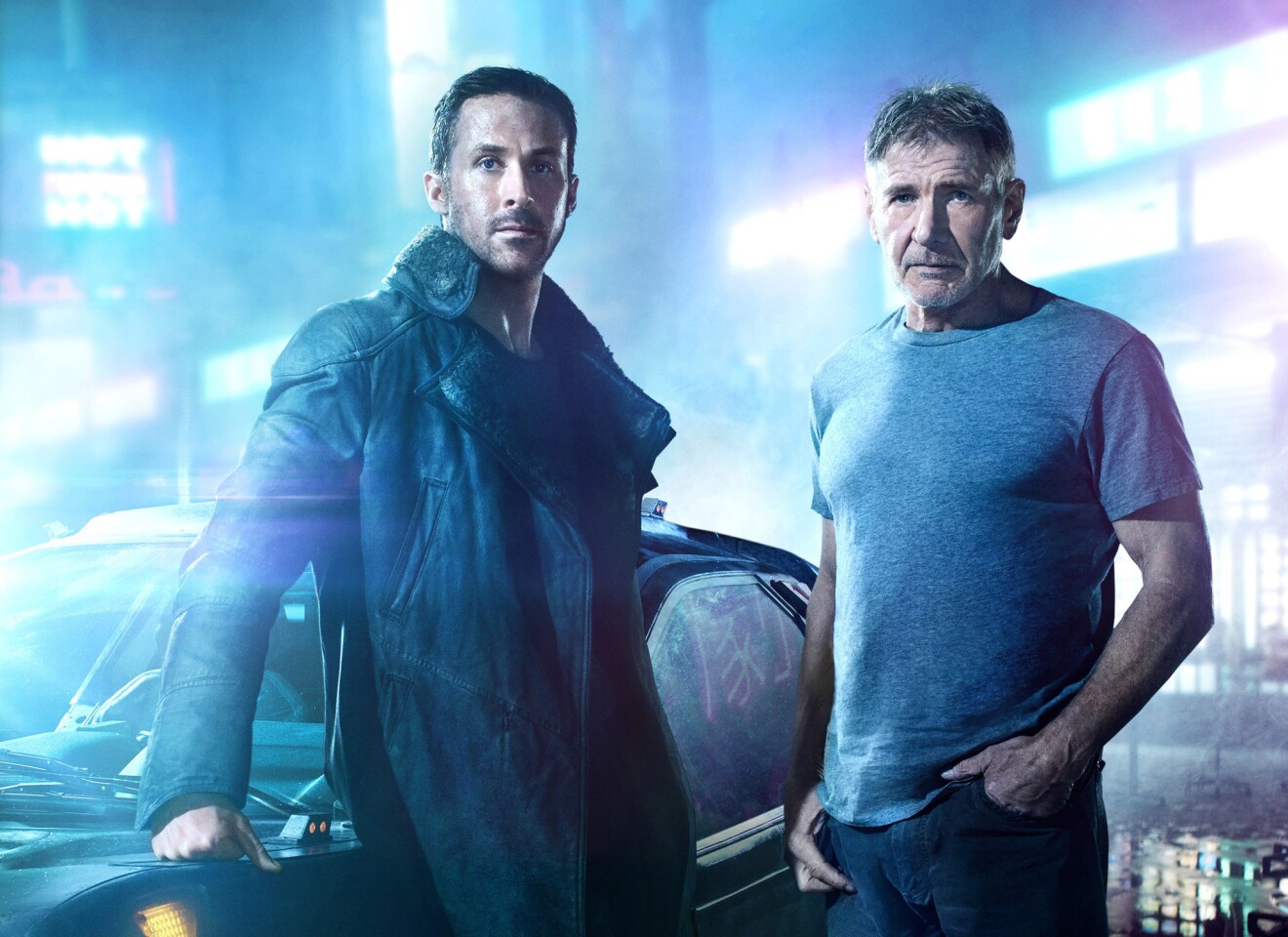 Ryan Gosling, left, stars as Officer K and Harrison Ford returns as Rick Deckard in "Blade Runner 2049."
(Frank W. Ockenfels / Warner Bros. / Sony Pictures)
Ryan Gosling as Officer K in "Blade Runner 2049."
(Stephen Vaughan / Warner Bros. )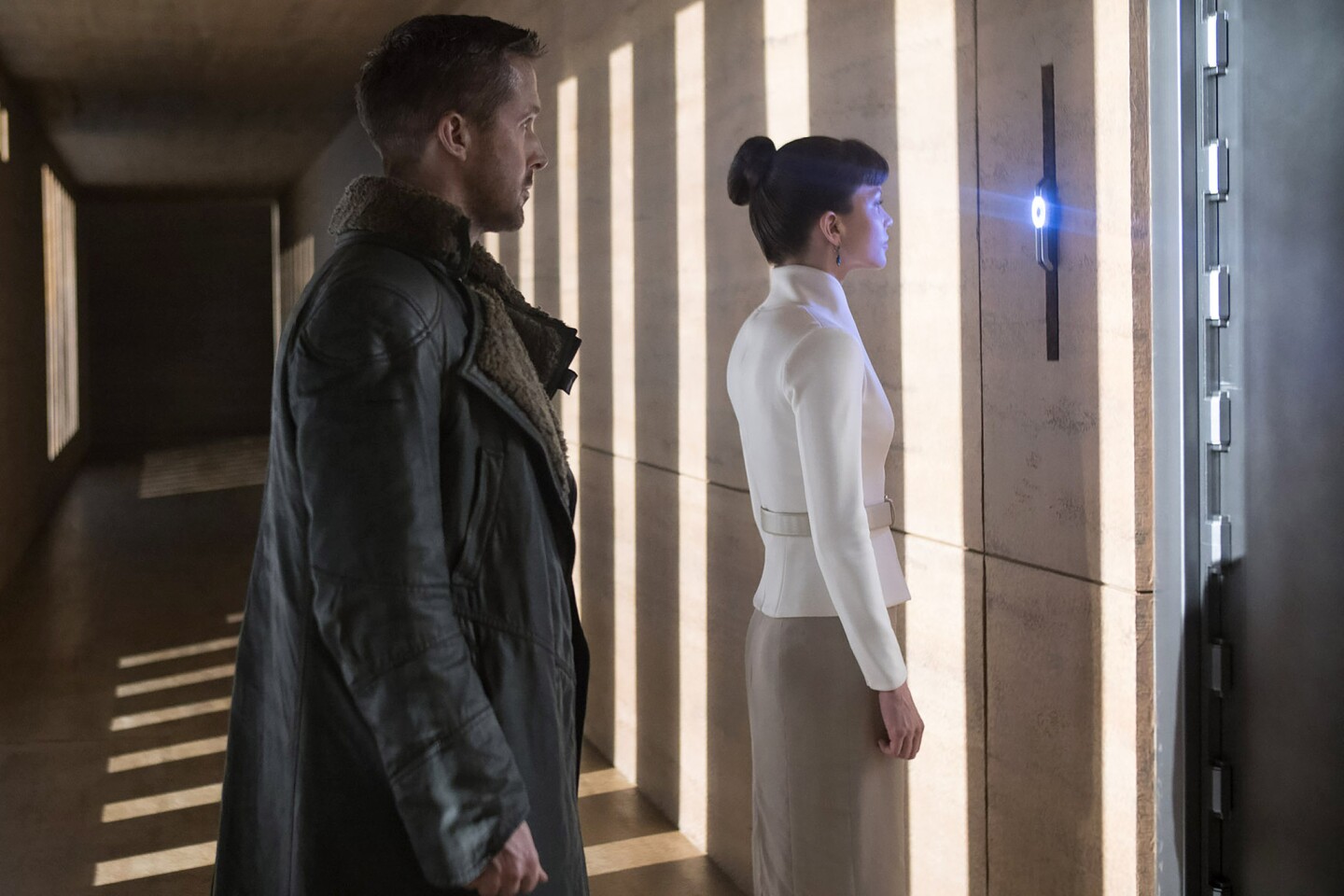 Sylvia Hoeks as Luv and Ryan Gosling as Officer K in "Blade Runner 2049."
(Stephen Vaughan / Warner Bros. Pictures)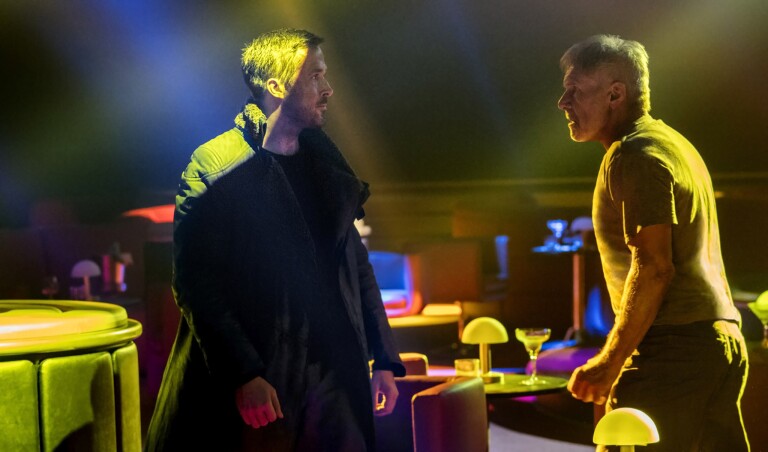 Ryan Gosling as K, left, and Harrison Ford as Deckard in "Blade Runner 2049."
(Stephen Vaughan / Warner Bros. Pictures)
Ryan Gosling as Officer K in "Blade Runner 2049."
(Stephen Vaughan / Warner Bros. Pictures)
Ryan Gosling as K, left, and Harrison Ford as Deckard in "Blade Runner 2049."
(Stephen Vaughan / Warner Bros. Pictures)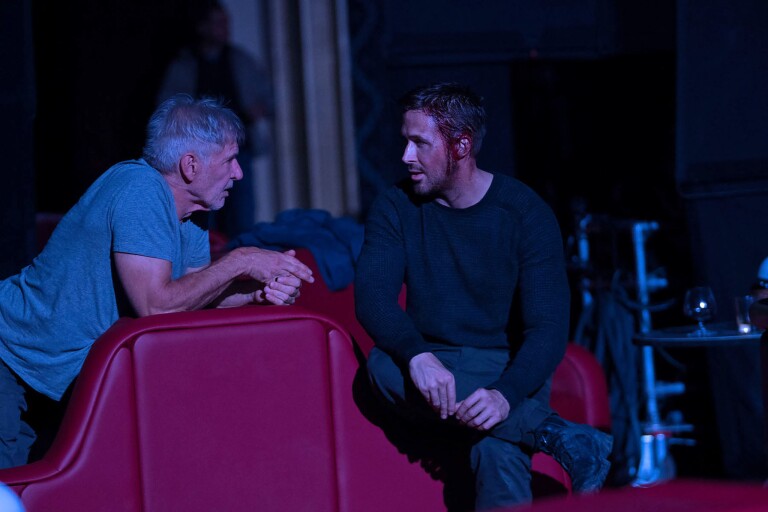 Harrison Ford, left, and Ryan Gosling on the set of "Blade Runner 2049."
(Stephen Vaughan / Warner Bros. Pictures)
Ana de Armas as Joi and Ryan Gosling as Officer K in "Blade Runner 2049."

(Alcon Entertainment / Warner Bros. Pictures/Sony Pictu)
Ryan Gosling as K in "Blade Runner 2049."
(Alcon Entertainment / Warner Bros. Pictures/Sony Pictu)
Ryan Gosling as K in "Blade Runner 2049."
(Alcon Entertainment / Warner Bros. Pictures/Sony Pictu)
Director Denis Villeneuve on the set of "Blade Runner 2049."
(Stephen Vaughan / Warner Bros. Pictures)
Harrison Ford as Deckard on "Blade Runner 2049."
(Stephen Vaughan / Warner Bros. Pictures)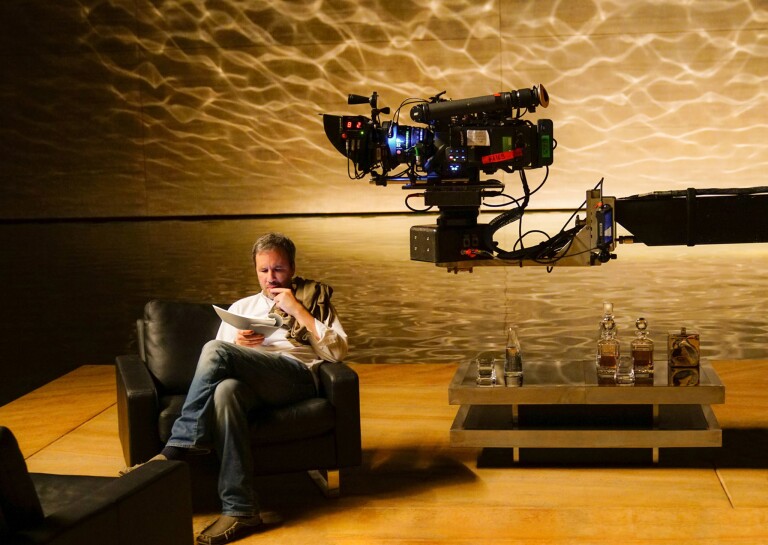 Director Denis Villeneuve on the set of "Blade Runner 2049."
(Stephen Vaughan / Warner Bros. Pictures)
Warner Bros.' "Blade Runner 2049" topped the box office charts this weekend, but despite strong reviews and positive audience reaction, ticket sales were estimated at only $31.5 million in the U.S. and Canada, according to the measurement firm ComScore, significantly below analysts' projections.
A sequel to Ridley Scott's 1982 sci-fi cult classic, "Blade Runner," about a futuristic society where androids known as "replicants" are almost indistinguishable from humans, "Blade Runner 2049" had been estimated to pull in $45 million to $50 million in its opening weekend. The film — directed by Denis Villeneuve and starring Ryan Gosling and Jared Leto, with Harrison Ford reprising his role as Deckard — cost an estimated $150 million to produce after rebates and before marketing costs.
The film earned an 89% "fresh" rating from critics on Rotten Tomatoes, and Times critic Kenneth Turan wrote, "this film puts you firmly, brilliantly, unassailably in another world." The film received an A-minus grade from audiences surveyed by CinemaScore.
"It's great to be the No. 1 movie in the marketplace," said Jeff Goldstein, president of domestic distribution at the studio. "It's an extraordinary film that Denis Villeneuve has to get a tremendous credit for."
A new blade runner, played by Ryan Gosling, discovers a secret that could plunge what's left of society into chaos. The discovery leads him on a quest to find a former blade runner, played by Harrison Ford, who has been missing for 30 years.
Despite the positive reception, "Blade Runner 2049" debuted below comparable fall-season sci-fi titles such as "Gravity," "The Martian" and "Interstellar," and below the franchise revival "Mad Max: Fury Road," all of which opened in years past with more than $45 million.
"Blade Runner 2024" audiences were mostly men 35 and older, despite the push to attract women through the casting of Ford, Gosling and Leto.
"We got a more narrow audience than we had anticipated," Goldstein said. "But at the same time, this give us an opportunity for growth as the movie broadens out."
Fox Searchlight's "The Mountain Between Us" debuted at No. 2, earning $10.1 million.
The film, starring Kate Winslet and Idris Elba, follows the survival saga of two strangers stranded together atop a remote snow-covered mountain after a plane crash. The $35-million film earned an A-minus rating on CinemaScore but a "rotten" 46% on Rotten Tomatoes.
After briefly reclaiming the top spot, New Line Cinema's "It," now in its fifth weekend, came in third place, earning $9.7 million (a 43% drop in earnings since last week) for a cumulative total of $304.9 million.
The film, now the highest-grossing horror film of all time internationally (with nearly $300 million in ticket sales abroad), follows kids who are terrorized by an evil clown. Directed by Andy Muschietti and starring Bill Skarsgard ("Hemlock Grove") as Pennywise the Dancing Clown, the film boasts a B-plus rating on CinemaScore and an 85% "fresh" rating on Rotten Tomatoes.
Lionsgate's animated family film "My Little Pony: The Movie" opened at No. 4, taking in $8.8 million. Featuring the voices of Liev Schreiber, Michael Peña, Emily Blunt, Kristin Chenoweth, Taye Diggs and Zoe Saldana, the film earned an A-minus rating on CinemaScore and a "rotten" 58% rating on Rotten Tomatoes.
Rounding out the top five, Fox's "Kingsman: The Golden Circle" brought in $8.1 million (a 52% drop since last week), for a cumulative total of $80 million after three weeks in theaters. A sequel to the 2015 hit "Kingsman: The Secret Service," the series is based on a comic book about a secret organization of British super-spies.
In limited release, Focus Features' "Victoria and Abdul," now in its third weekend, added 655 theaters for a total of 732 and brought in $4.1 million for a cumulative total of $5.9 million. The film, based on the relationship between Queen Victoria and her Indian attendant, Abdul Karim, earned a 65% "fresh" rating on Rotten Tomatoes.
Fox Searchlight expanded the Steve Carrell-Emma Stone "Battle of the Sexes" to 1,822 locations and earned $2.4 million for a cumulative total of $7.7 million. The film, which earned an 86% "fresh" rating on Rotten Tomatoes, follows the events leading up to the 1973 tennis match between Billie Jean King and Bobby Riggs.
A24 opened "The Florida Project" in four locations, bringing in $152,622 for a per-theater average of more than $38,000. Directed by Sean Baker and starring Willem Dafoe, Caleb Landry Jones and newcomer Brooklynn Prince, the film is a coming-of-age story set on a stretch of highway just outside Disney World.
Next week, STX Entertainment debuts the action thriller "The Foreigner" starring Jackie Chan, Universal Studios premieres the horror flick "Happy Death Day," Open Roads Films opens the Chadwick Boseman-led "Marshall," and Annapurna Pictures releases the drama "Professor Marston & the Wonder Women." Additionally, Fox Searchlight debuts "Goodbye Christopher Robin" in limited release.
ALSO:
FROM THE ARCHIVES: 'Blade Runner' went from Harrison Ford's 'miserable' production to Ridley Scott's unicorn scene, ending as a cult classic
'Mountain' man Idris Elba: 'My best performance is yet to come'
---
The complete guide to home viewing
Get Screen Gab for weekly recommendations, analysis, interviews and irreverent discussion of the TV and streaming movies everyone's talking about.
You may occasionally receive promotional content from the Los Angeles Times.