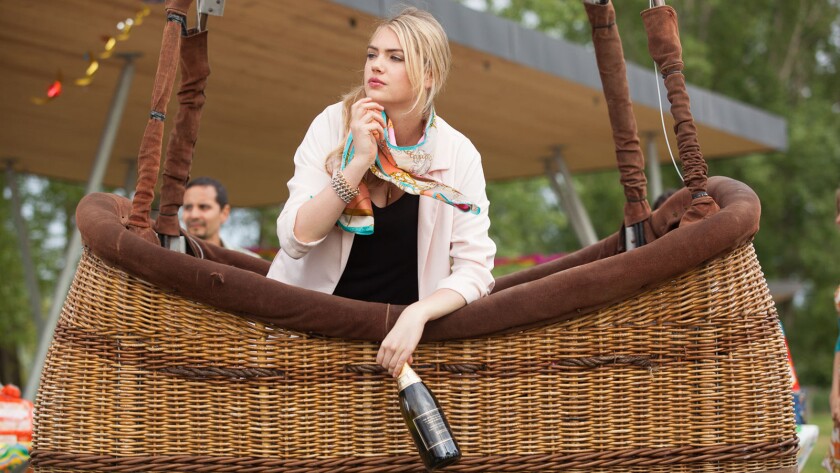 The only thing possibly less pleasant than airport delays and cancellations is watching "The Layover." Second-tier airline safety videos are more entertaining than this fourth-rate comedy. Flight attendants on Southwest's less-traveled routes are far funnier than the cast here. Watching a lonely suitcase circle a baggage claim conveyor belt is more diverting.
When their respective jobs start to head south, best friends Meg (Kate Upton) and Kate (Alexandra Daddario) decide to do the same for a quick break. While en route to Fort Lauderdale, they meet handsome Ryan (Matt Barr). After their flight is rerouted to St. Louis due to a hurricane, they find themselves stranded, and the fight for Ryan's affections gets dirty fast.
Director William H. Macy has assembled a solid supporting cast, including Kal Penn, Rob Corddry, Molly Shannon and Matt Jones, but no one can save the film from its terrible premise and even worse execution. Screenwriters David Hornsby and Lance Krall have worked on "It's Always Sunny in Philadelphia," so they know how to make unlikable characters watchable and funny, but none of that experience is evident here.
Meg and Kate are terrible people who treat each other horribly, all in the hopes of bagging a dude they barely know. There are no rules as they compete for Ryan, and it's no spoiler to say that the loser is the viewer who manages to make it through 88 minutes.
-------------
'The Layover'
Rating: R, for language throughout, sexual content and some drug material
Running time: 1 hour, 28 minutes
Playing: Pacific Theatres at the Grove, L.A.
See the most-read stories in Entertainment this hour »
---