Denzel Washington and Viola Davis enter Oscar race with 'Fences' trailer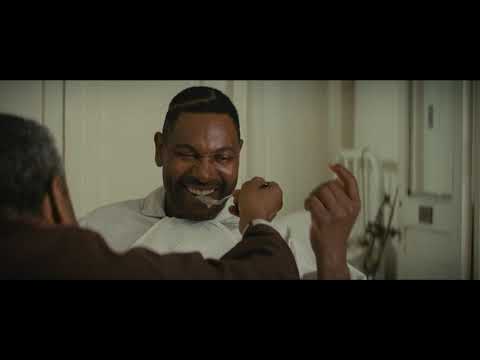 Denzel Washington directs and stars in "Fences," which features Viola Davis and Jovan Adepo and is based on the play of the same name by August Wilson.
Even before production began on "Fences" in April, many awards season pundits already had the film's stars on their lists of likely Oscar nominees.
On Tuesday, we got to see why, when Paramount Pictures put out the first trailer for the movie starring Viola Davis and Denzel Washington, who also served as the film's director.
Of course, the Broadway production of "Fences" has long been a critical darling. August Wilson, who wrote the play and adapted it for the big screen, won a Pulitzer Prize for his work in 1987. That year, "Fences" also swept the Tony Awards, winning for best play, direction, featured actress (Mary Alice) and leading actor (James Earl Jones). When the production was revived in 2010, the lead roles went to Washington and Davis, who were awarded Tonys for their performances.
Set in 1950s Pittsburgh, "Fences" tells the story of a 53-year-old retired baseball player who is working as a garbage collector to support his wife (Davis) and son ("The Leftovers" star Jovan Adepo). In the trailer, we watch Washington's Troy — intimidating in his fiery-eyed intensity — give his son a harrowing speech about how he doesn't necessarily have to like his offspring to provide for him.
"Fences" is the third film Washington has directed, following 2002's "Antwone Fisher" and 2007's "The Great Debaters." Shot earlier this year, the movie will be released in Los Angeles and New York on Dec. 16 and will open in theaters nationwide on Christmas day.
amy.kaufman@latimes.com
Follow me on Twitter @AmyKinLA
ALSO:
Every movie in theaters this October
Meet 'The Magnificent Seven's' Haley Bennett, the actress who's about to be everywhere
'Birth of a Nation' stars Gabrielle Union and Nate Parker help voter registration drive in theaters
Get the Indie Focus newsletter, Mark Olsen's weekly guide to the world of cinema.
You may occasionally receive promotional content from the Los Angeles Times.