Indie Focus: Wild, dark fun in 'Greta'
Hello! I'm Mark Olsen. Welcome to another edition of your regular field guide to a world of Only Good Movies.
We covered the recent Academy Awards from top to bottom, starting with Josh Rottenberg and Glenn Whipp on the show itself and the context of a particularly fraught awards season. Kenneth Turan and Justin Chang wrote specifically about the meaning of "Green Book" as the movie recognized as best picture.
And Amy Kaufman took in the post-Oscars party scene, including a dispatch from the notorious Vanity Fair party.
Then, Justin and Glenn joined Mary McNamara to talk with me on our entertainment podcast "The Reel" for a final Oscars postmortem, while Amy and Jen Yamato had details on being backstage and in the theater for the show itself.
On Monday, we will have a screening of the first episode of the four-part HBO docu-series "The Case Against Adnan Syed" followed by a Q&A with director Amy Berg. There will be even more events coming up soon. For info and updates, go to events.latimes.com.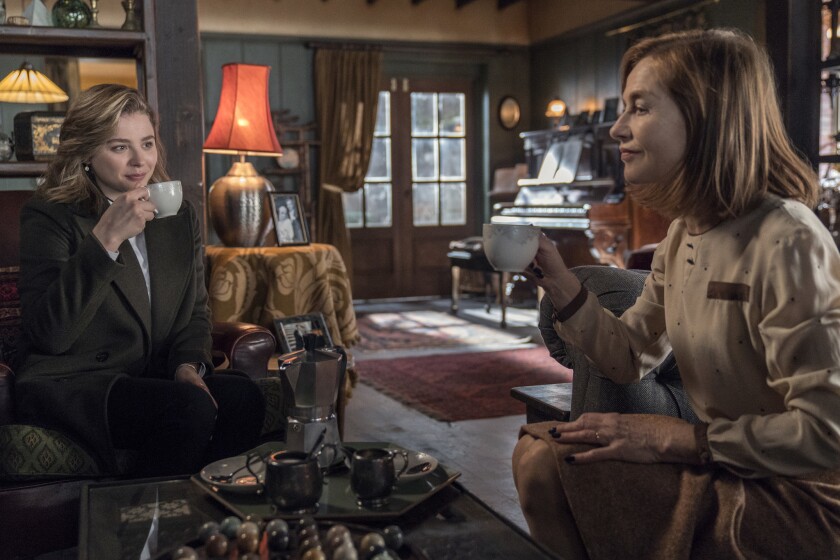 'Greta'
Directed and co-written by Neil Jordan, "Greta" is a bizarre fairy tale in which a lonely young woman named Frances (Chloë Grace Moretz) returns a handbag she finds on a New York City subway to its owner, a lonely older woman named Greta (Isabelle Huppert). After the two strike up a friendship, Greta becomes increasingly obsessed and unhinged, and the story moves into strange territory.
Reviewing the film for The Times, Justin Chang wrote "Huppert is a master of coldblooded nuance — she has about a hundred different flavors of ice water in her veins — and her juiciest moments here are fleeting but choice. She flips a restaurant table. She wields a syringe the way Marlene Dietrich would brandish a cigarette. At one point, she chews a piece of gum with the kind of suggestive deliberateness that briefly, happily brings the movie and its busy narrative machinations to a halt."
I spoke to Huppert, Moretz and Jordan for a story on the oddball pleasures of the movie and the sense of joy that one feels from the central performances. As Huppert put it, "To me, that's the key to a great character and to a great film, to always leave space for a certain amount of humor and irony, to allow for a distance to make the character even more mysterious. It doesn't necessarily take the emotion out of it… In most of my recent movies, whether it's in 'Elle' or even in 'The Piano Teacher,' there is always a moment where you can have this. And it's not like winking to the audience, it's more like almost winking to yourself."
At the New York Times, A.O. Scott wrote, "The point, and the fun, is the wild mischief of Huppert's performance, which grows lighter and more joyful as Greta's behavior slides from menacing to murderous. Jordan contrives to make Huppert's mere presence in the frame almost absurdly frightening, and Huppert compounds the fright with elegant comedy, so that while the movie is impossible to take seriously, it's also hard to resist, like an unattended bag on the subway that's just begging you to look inside.
Reviewing for the AP, Lindsey Bahr said, "The film gets really insane in the third act, but it keeps moving and is swiftly resolved (with mercifully minimal gore). Don't go into this expecting some feminist treatise, though. 'Greta' is about as retrograde as you can get, but accepting that, it's also tremendously silly and kind of a blast."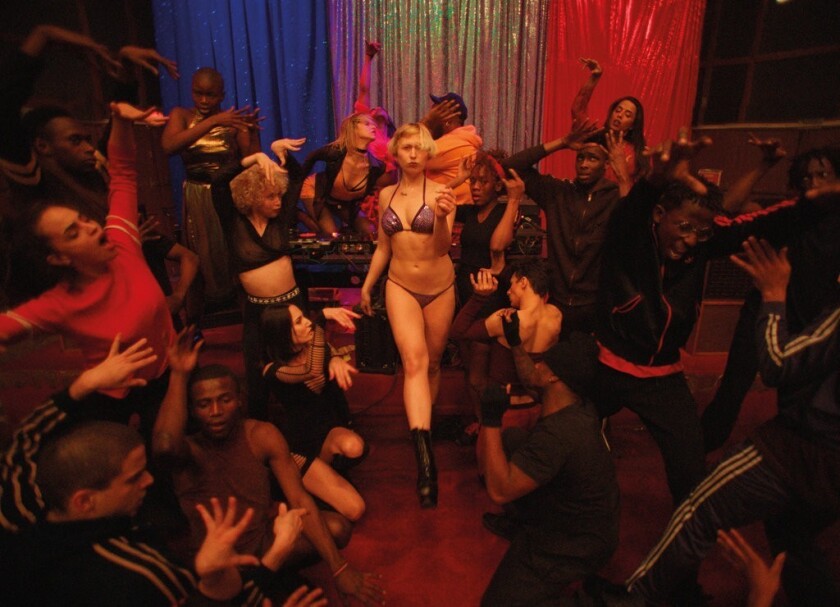 'Climax'
Taking place over a single night, the movie "Climax" begins with an exhilarating sequence as a troupe of dancers rehearses their latest routine. They then relax by dancing just for themselves and drinking sangria that has been spiked with a hallucinogenic drug. From there, things get weirder and darker, no surprise coming from filmmaker Gaspar Noé, one of contemporary cinema's leading provocateurs.
In his review for The Times, Justin Chang called the film a "cheerfully deranged and feverishly protracted rave-gasm of a movie" before adding, "the dancers' beautifully synchronized movements, at first, seem to express a similarly harmonious, even utopian vision of human coexistence. Life is a collective possibility! But not for long."
The Times' Makeda Easter spoke to Noé and star Sofia Butella as well as the movie's choreographer, Nina McNeely, for a story that will be publishing soon.
As McNeely said on using dance as horror, "Dance is naturally kind of terrifying, just to see someone bending their body or making their body move super fast or super slow, there's something kind of disturbing about it, in general. But I think there's something really powerful about Gaspar using all of those dancers as actors, and that thing I would like to shout on the mountaintop to all the L.A. directors...it makes such a huge difference to use real dancers."
At Vulture, Emily Yoshida said, "Despite its supposed impossibility, there is a real celebration of life and the body in 'Climax,' gothically extreme though it is… As the film goes on, not everyone meets a cruel fate; some members of the ensemble even find a moment of tenderness together in the wake of the brutality. I was shocked to discover that I was actually … touched. 'Climax' is a small miracle, and if this is Noé going soft (for him, of course), that might actually be a very good thing for the movies."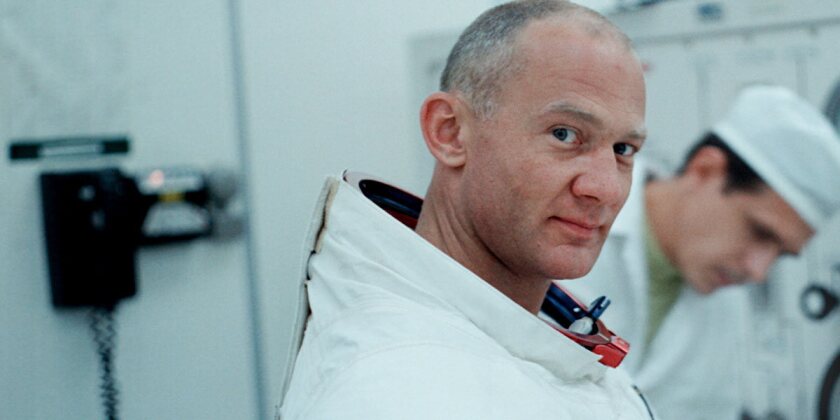 'Apollo 11'
Created from largely unseen 65 mm film footage and 11,000 hours of audio recordings, "Apollo 11" is vibrant telling of the mission that first sent men to the moon. Directed by Todd Douglas Miller, the movie is a wonder of found-footage re-creation.
In his review for The Times, Kenneth Turan wrote, "One of the unexpected but welcome things 'Apollo 11' accomplishes is restoring a sense of how insanely complex the lunar mission was, and how audacious. How did people even have the nerve to dream a dream this big, not to mention the determination and skill to pull it off without a hitch? That truly seems like a long time ago in a galaxy far, far away."
For Vanity Fair, K. Austin Collins added, "watching the Apollo 11 mission this time is, in some ways, like seeing it for the first time, not least because of the quality of the images, which — glaringly large and colorful and complex — are best seen on the biggest screen you can muster. It isn't so much because the documentary tells you anything new; I'm not sure many of us would know the difference, even if that were the case, so saturated are we in our shared visions of this great moment in human history. Originality isn't the pleasure of discovery here — scale is. And reality."
Email me if you have questions, comments or suggestions, and follow me on Twitter: @IndieFocus.
---
From the Emmys to the Oscars.
Get our revamped Envelope newsletter, sent twice a week, for exclusive awards season coverage, behind-the-scenes insights and columnist Glenn Whipp's commentary.
You may occasionally receive promotional content from the Los Angeles Times.