Indie Focus: Moving ahead with 'Paddington 2,' 'Saturday Church' and 'The Insult'
Hello! I'm Mark Olsen. Welcome to another edition of your regular field guide to a world of Only Good Movies.
It is a busy, busy time on the awards season calendar, with last week's Golden Globes plus the DGA and BAFTA nominations.
We published our spring movie preview this weekend as well. Josh Rottenberg explored the way in which movies such as "Black Panther," "A Wrinkle in Time" and "Ready Player One" are transforming what used to be a box office dead zone into a lively space for launching potential blockbusters.
Karen Yossman toured the animation shop of Aardman Studios in England, which created the upcoming "Early Man." Directed by Nick Park, the film features the voices of Eddie Redmayne and Maisie Williams.
Tre'vell Anderson took a look at the gay-themed, young adult coming-of-age story "Love, Simon," directed by Greg Berlanti.
Our next dispatch will be coming to you from the cozy confines of Park City, Utah, where an intrepid band of LAT journalists will go in search of cinematic delights. Considering Sundance 2017 gave us "Call Me By Your Name," "The Big Sick" and "Get Out," we very well may still be talking about some of the new crop of Sundance titles this time next year.
We had a fantastic screening event this past week with Paul Thomas Anderson's exquisite "Phantom Thread" followed by a Q&A with actress Vicky Krieps and costume designer Mark Bridges. For updates on future events, go to events.latimes.com.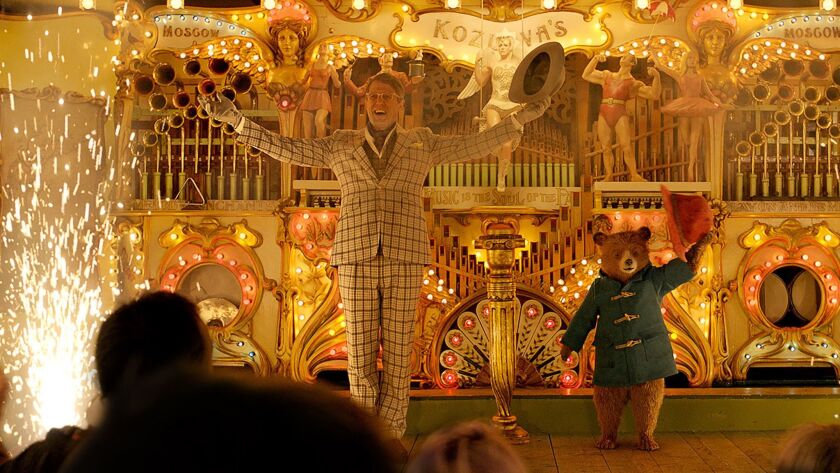 'Paddington 2'
We don't often talk about family films in these parts, but the palpable critical affection for "Paddington 2," written and directed by Paul King, has us curious. Again featuring Ben Whishaw as the voice of the lovable bear, the movie also features performances by an impressive cast that includes Sally Hawkins, Hugh Bonneville, Peter Capaldi, Brendan Gleeson, Julie Walters, Jim Broadbent, Imelda Staunton and Hugh Grant.
In is review for The Times, Justin Chang called the film "thoroughly delightful" before going on to add that "it's an exquisite reminder of the wondrous things that can happen when a storyteller of boundless imagination avails himself of some rigorous discipline."
Emily Zemler spoke to Whishaw about his work as the voice of the famed bear. He is also appearing in the upcoming "Mary Poppins Returns" and Whishaw noted that even he was surprised to find himself in two films aimed at younger audiences.
"I don't want to sound overly serious, but you can't work any less hard because it's a film for young people," he notes. "You have to honor it. They're little people, and you have to be as honest as you'd be working on anything."
At Vulture, Emily Yoshida wrote, "'Paddington 2' outdoes its predecessor simply by expanding upon the idea of Paddington as a kind of stand-in for all immigrants, and emphasizing how valuable the bear has become to his human neighbors .… Children deserve more movies like 'Paddington 2,' and honestly, so do adults."
For the Associated Press, Lindsey Bahr said "it is a cheerful, sweet movie, where there is no problem that a lovingly made marmalade sandwich won't fix."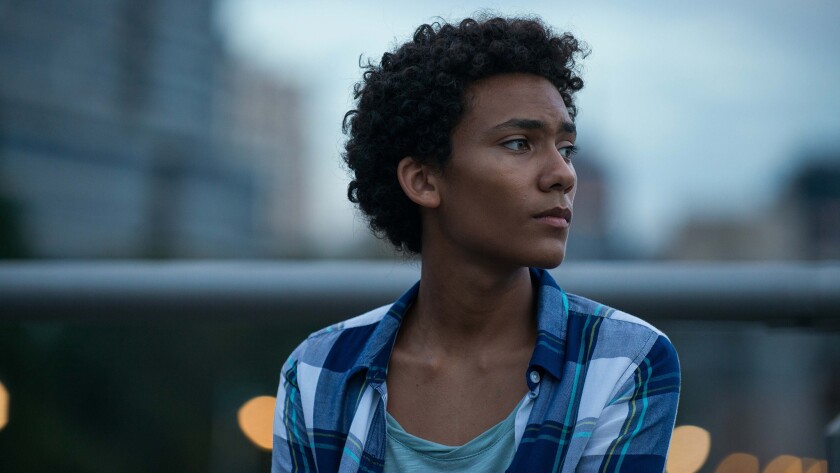 'Saturday Church'
The lively debut for writer-director Damon Cardasis, "Saturday Church" is the story of a teenage boy (Luka Kain) who is able to explore his identity by attending a program for LGBTQ youth.
In his review of the film for The Times, Gary Goldstein called the film "sensitively written and directed" while adding that it "proves a surprisingly rich experience, one that effectively balances hope and possibility with some of the harsher realities of disenfranchised LGBTQ youth."
Tre'vell Anderson spoke to Cardasis along with actresses Inya Moore, Alexia Garcia and Mj Rodriguez about creating the film.
To the importance of casting trans actresses, Moore said that when cisgender performers play trans characters, "They don't have the emotional pull of what it's like to exist in that margin, what it's like to be unloved and rejected and the layers of trauma that come with being rejected so often by friends, family, loved interests and for men to feel like it's OK to abuse you and have their way."
Reviewing the film for the New York Times, Glenn Kenny wrote that it is "a disarmingly and consistently sensitive movie that remains engaging even when its reach sometimes exceeds its grasp."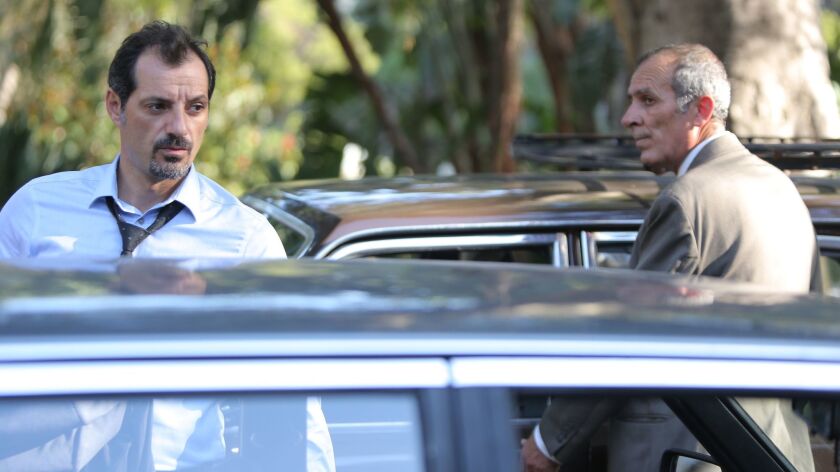 'The Insult'
Lebanon's submission for the foreign language Academy Award and still in contention on the category's pre-nominations shortlist, "The Insult" is the latest film from writer-director Ziad Doueiri. In the film a small, petty incident takes on a spiraling momentum to grow bigger and bigger.
In his review for The Times, Justin Chang said "the achievement of the picture, which proceeds through a skillful if mechanical gantlet of temper tantrums and courtroom histrionics, is the light it sheds on an under-examined historical trauma."
Michael Ordoña spoke to Doueiri about the film, the origins of which came from a moment of anger when the filmmaker flung an insult at his neighbor. He soon apolozgied but the stigma of the moment remained.
"It's not a comfortable place. I thrive on stuff like this," Doueiri said. "I wanted to give hope. I believe there's hope. And I think dramatically it's more interesting. It's a flower on a dung heap."
For the New York Times, A.O. Scott wrote that the movie's "internal tension brings home the complicated point Mr. Doueiri is determined to make, which is that personal matters are neither separate from political concerns nor identical with them .… The more complicated truth is that everyone who holds a grudge does so for a reason, and fears that letting go of it would mean the loss of something precious."
Email me if you have questions, comments or suggestions, and follow me on Twitter @IndieFocus
---
Get the Indie Focus newsletter, Mark Olsen's weekly guide to the world of cinema.
You may occasionally receive promotional content from the Los Angeles Times.