4 Latino stereotypes in TV and film that need to go
When it comes to Latino representations in Hollywood, they're often rooted in stereotypes. Most female characters are either cleaning ladies or spicy Latinas. The men are often drug-pushing cholos or dance-floor kings.
The same can be said of Eugenio Derbez's "How to Be a Latin Lover," in theaters Friday, in which his character is supposed to be the suave, good-looking eye candy of everyone's dreams. Derbez however is aiming to poke fun at the stereotype to reveal that "every single man in the world has a Latin lover inside of him."
"It's just a matter of losing fears and being more comfortable," he says. "To be a Latin lover, walk into a room with confidence, make strong eye contact with a woman you like and have a good pickup line. If none of that works, just wear a yellow Speedo."
But not all Latino roles based on stereotypes are created equal. Below are four cliché-riddled roles seen in film and television over the years that it's time to bust.
The spicy sexpot
When "Modern Family" debuted in 2009 with Sofia Vergara as Gloria Delgado-Pritchett, many saw the show's diverse casting choices as enlightened. Yet many Latinos complain that Vergara's character often devolves into a mix of sex siren and feisty-Latina tropes. "What's wrong with being a stereotype?" Vergara has said in the past. "Gloria's character is inspired by my mom and aunt."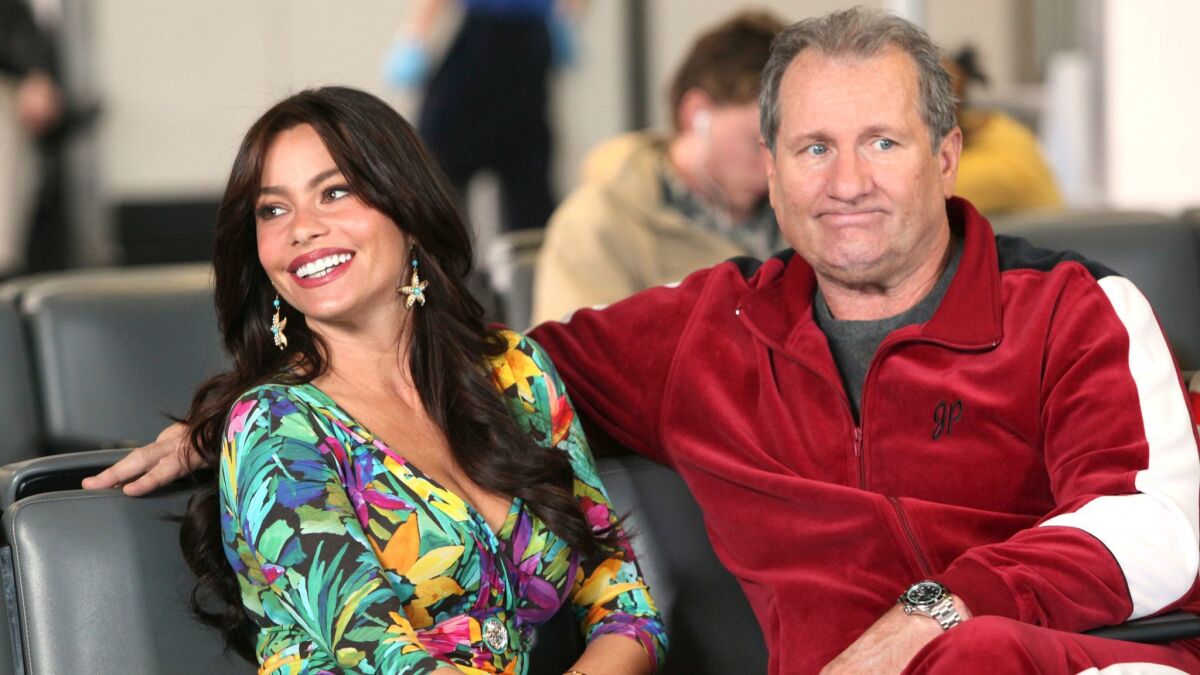 The maid
Hollywood loves Latinos as janitors or maids. From "Family Guy's" Consuela to Jennifer Lopez in 2002's "Maid in Manhattan," such characters have inundated pop culture. Sometimes the trope comes from Latino producers. Eva Longoria's "Devious Maids" was criticized when it debuted as a "wasted opportunity," though it lasted four seasons.
The gangbanger
While 1961's "West Side Story" will forever be iconic — it did win 10 Oscars and catapulted Rita Moreno into legendary status — Robert Wise and Jerome Robbins' film adaptation of the 1957 Broadway musical helped set the template of Latinos as gang members and street thugs, as seen in everything from 1993's "Mi Vida Loca" to Netflix's "Orange Is the New Black."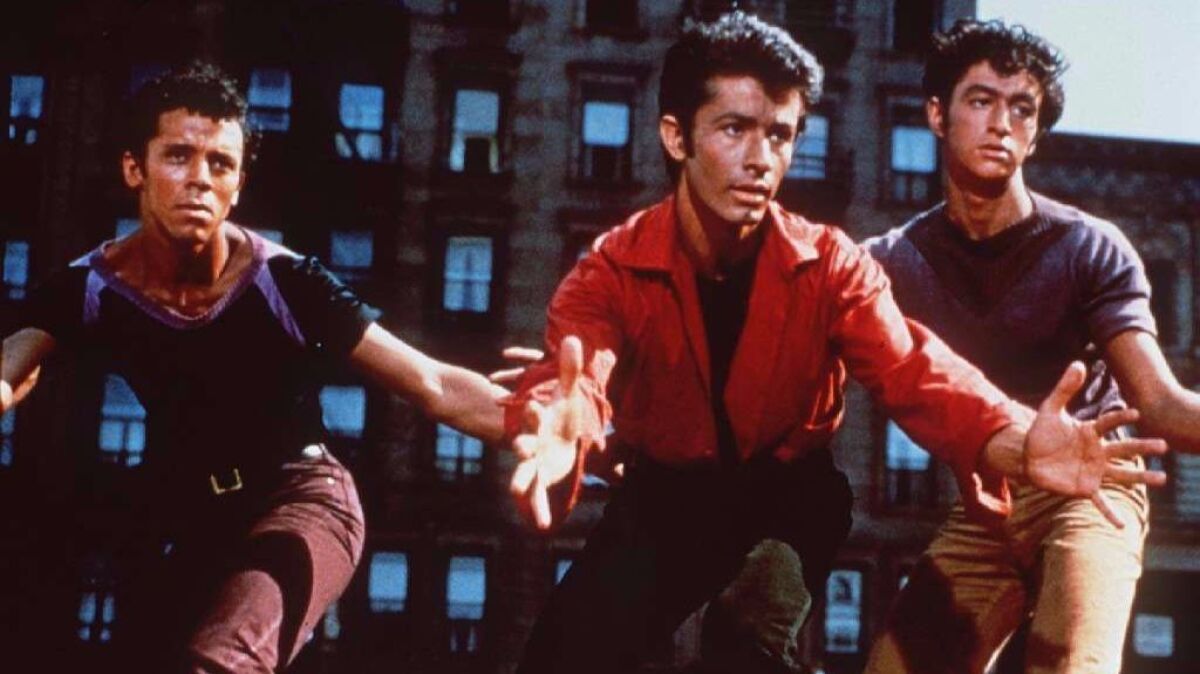 The Spanish-only speaker
Not all Latinos speak only Spanish. Some Latinos, in fact, don't speak Spanish at all. Many Hollywood depictions however, like 2004's "Spanglish," spotlight those who struggle through English, unable to communicate with others. While this may be true in some instances, the prevalence of these types of characters paints an incomplete picture of an entire community.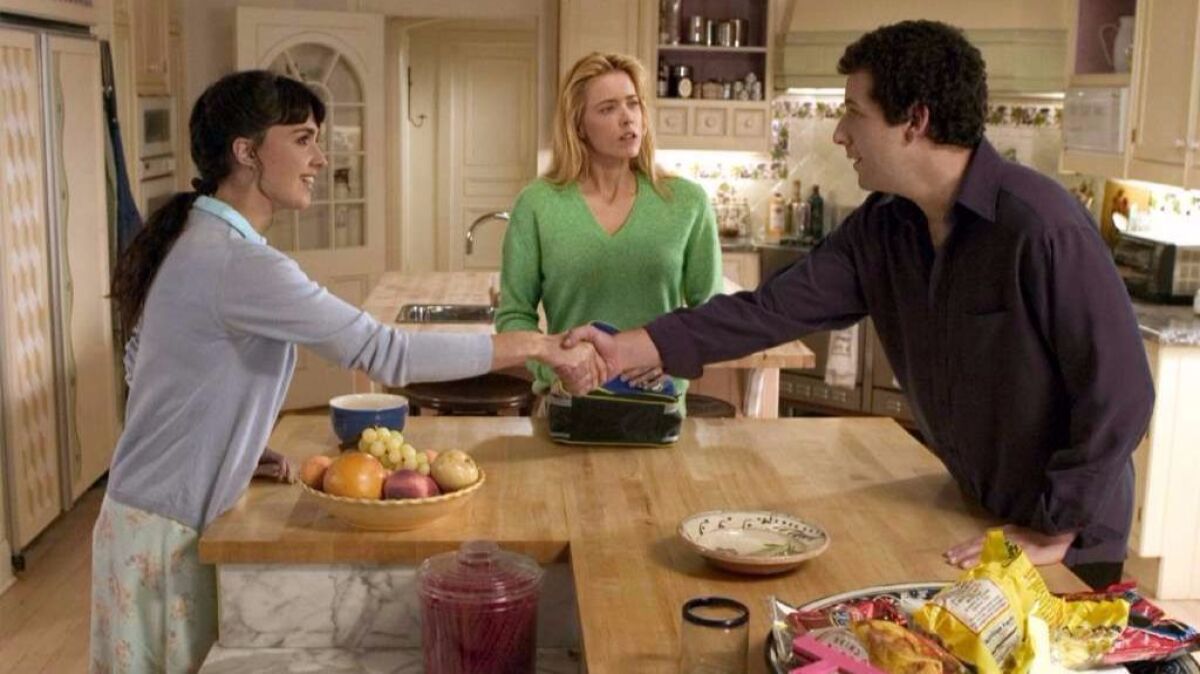 ALSO
Eugenio Derbez shares 'How to Be a Latin Lover' and still break stereotypes
RuPaul, the world's most famous drag queen, on pushing boundaries and getting political
'All Eyez on Me' star on the movie that offers a Tupac 'you can't see anywhere else'
---
Get our L.A. Goes Out newsletter, with the week's best events, to help you explore and experience our city.
You may occasionally receive promotional content from the Los Angeles Times.