Lil Rel Howery supports black press on MTV Movie and TV Awards red carpet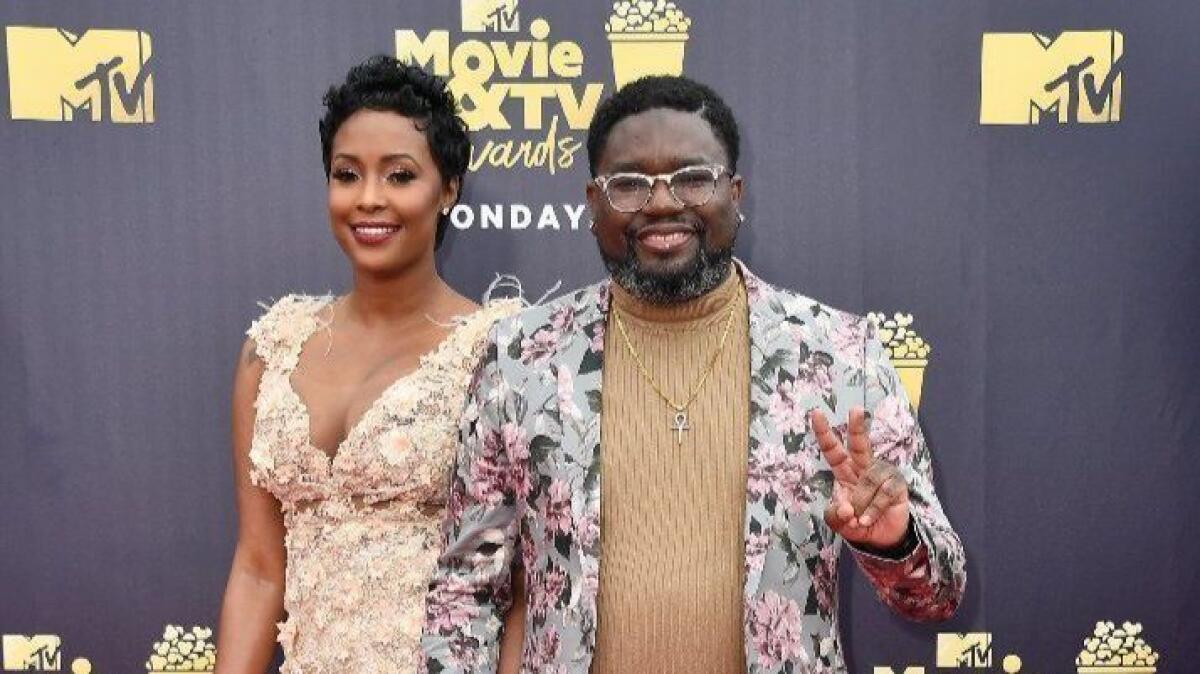 Actor and comedian Lil Rel Howery took a stand in favor of the black press Saturday while on the red carpet of the MTV Movie and TV Awards, which will air on the cable network Monday.
The actor — who had a breakout role in last year's hit "Get Out" — gave preferential treatment to members of the black press, interviewing with them first before considering mainstream publications. It was his way of commenting on the way black media are often treated at major entertainment events — being placed at the end of red carpets and often being overlooked by talent and their publicists.
"I want to start with the people who are actually supporting me, have supported me and will actually put the content out there," he said in an interview with The Times on Friday while promoting his upcoming film, "Uncle Drew." "Then, I'll talk to everyone else, but that's who I'm going to start with first."
Howery's gesture comes amid industry conversation surrounding access and treatment of black media and critics of color as compared to mainstream news organizations and their mostly white staffs.
On Monday, researchers at USC released a study that revealed movie critics are largely white and male. Male critics outnumbered female ones by 3.5 to 1, and white critics wrote about 82% of all film reviews found on Rotten Tomatoes for 2017's 100 highest-grossing movies, the study found. This increased an ongoing online conversation about the unfair treatment of journalists of color and outlets that cater to communities of color.
Three days later, actress Brie Larson, while accepting an honor at Women in Film's Crystal + Lucy Awards, questioned the lack of diversity in the pool of film critics. She also announced a pledge from the Sundance and Toronto International film festivals to increase access for underrepresented journalists.
Howery's decision to prioritize black press on the red carpet bucks convention as black media outlets are typically placed near the end of the carpet. The position means they are often overlooked as publicists rush talent inside for the start of award shows or other events.
The "Uncle Drew" lead, who will also anchor a self-titled comedy series on Fox this fall, wanted to do something different.
Aziza Work Group's Michelle Watts, who is Howery's publicist, posted on Instagram ahead of the red carpet that "you cannot see a problem and not address it with some revolutionary tactics."
Howery noted that the conversation from a panel he attended earlier this month, hosted by the Los Angeles chapter of the National Assn. of Black Journalists and about the images of black men in media, was part of the decision.
"Some of us black stars forget what was sitting on that little table when we were growing up," he said, referencing magazines like Ebony, Essence and Jet. "That was how we knew who was who, but we seem to have forgot that.
"I don't know what's going to happen, but I just want fairness."
Howery also said in his interview with The Times that he hopes his request to the studio for the "Uncle Drew" premiere — to "mix it up," he said, and not have all the black press at the end of the carpet — comes to fruition.
"Because if [they don't], I'm going to walk past everyone and start at the end and work my way up, because I think it's unfair," he said.
Get your life! Follow me on Twitter (@TrevellAnderson) or email me: trevell.anderson@latimes.com.
Get the Indie Focus newsletter, Mark Olsen's weekly guide to the world of cinema.
You may occasionally receive promotional content from the Los Angeles Times.