What Lily Collins and Marti Noxon say about eating disorders, triggering accusations and 'To the Bone'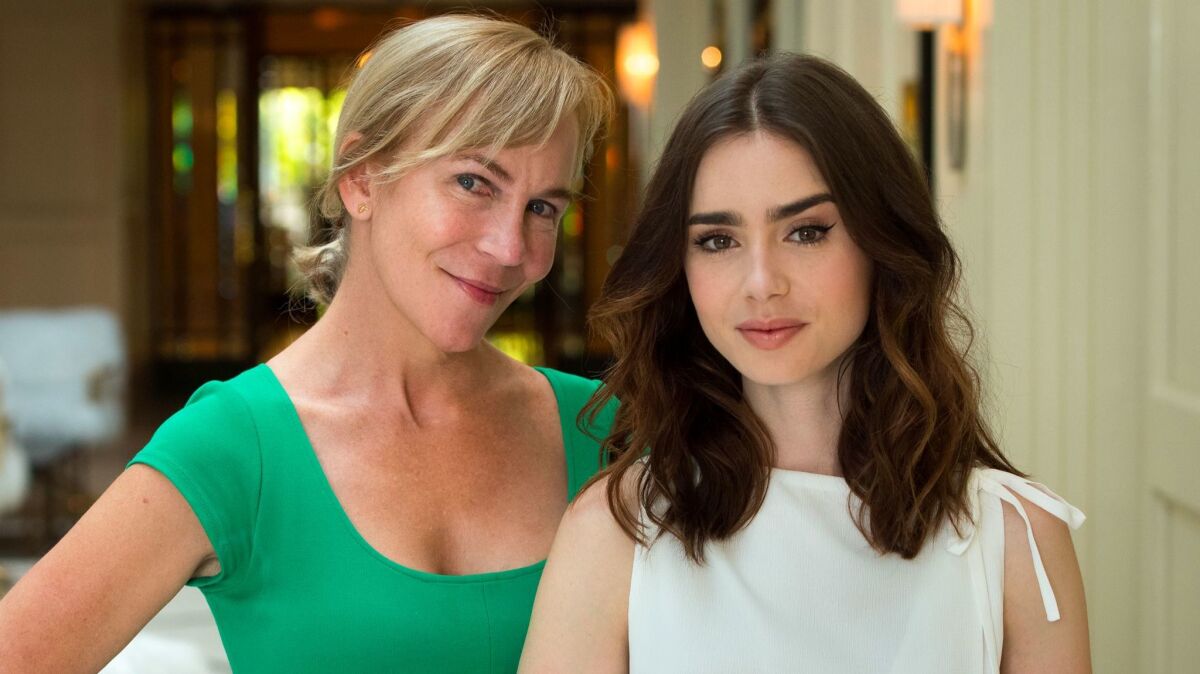 Lily Collins was struggling to put the weight back on. She'd whittled herself down to a skeletal frame to play an anorexic young woman in "To the Bone" — a risky prospect, considering she was only a few years into recovery after her own battle with an eating disorder. She'd been warned by medical experts and nutritionists that regaining body mass would be difficult, both physically and psychologically. But she didn't anticipate that the experience could affect her standing in Hollywood, too.
Just a few months after filming wrapped on "To the Bone" — which hit Netflix on Friday — Collins was set to begin promoting her role in Warren Beatty's "Rules Don't Apply." It was a big moment in her career, and she even ended up earning a Golden Globe nomination for her turn in the film. That's when her publicity team came forward to give her some hard news.
"Magazines were concerned about my appearance and didn't want to put me in their publications because of how I looked at the time," the actress recalls. "They said, 'Even though she lost it for the movie, it's putting out an image that we don't feel is positive for our readers.' I was blown away by their resistance, but in an almost great way. I have to commend them for it. It was a real a-ha moment for me, that this could start to affect my work. If I could have snapped my fingers and gained 10 pounds in that moment, I would have."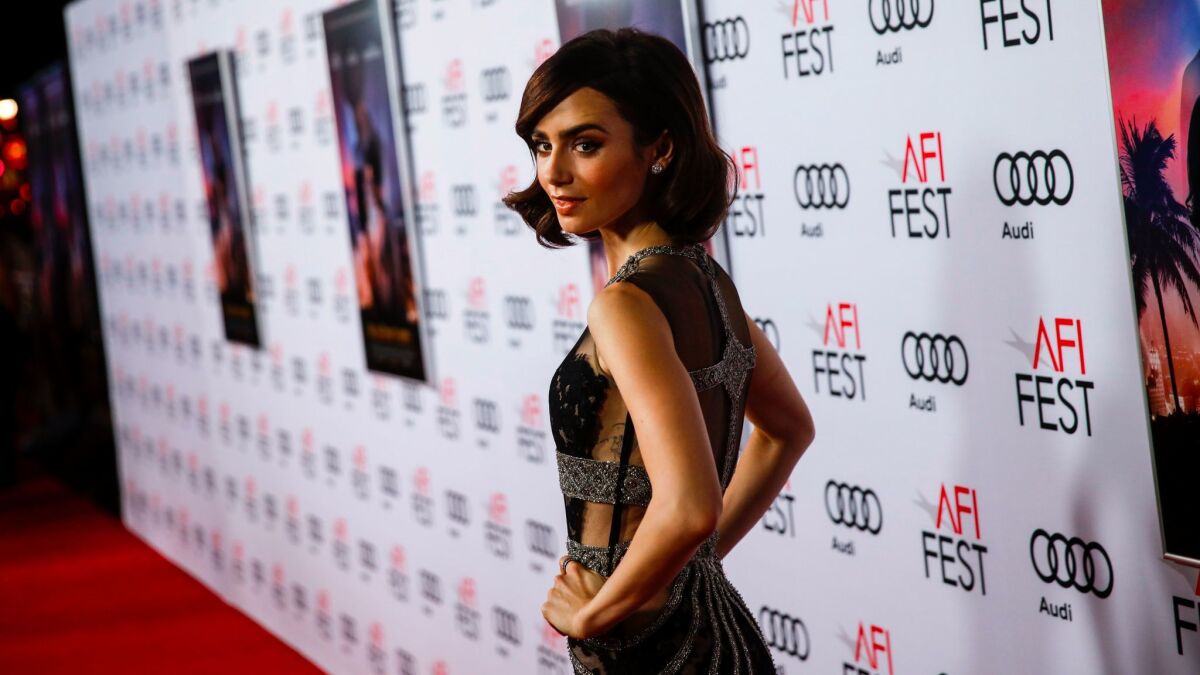 It was a real a-ha moment for me, that this could start to affect my work.
— Lily Collins on how magazine editors reacted to her weight loss
Nearly a year later, the 28-year-old is back in a healthy place, even landing on the cover of Shape Magazine wearing a bikini. But her journey with "To the Bone" shed a light on the industry's relationship with body image — a complicated push-pull that's still unfolding as the film is released to viewers this weekend.
Shortly after the first trailer for Marti Noxon's directorial debut was seen last month, many in the eating disorder community expressed concern that the film might glamorize the mental illness. Three Change.org petitions were launched with concerns about the film, though the largest, asking Netflix to withdraw "To the Bone," had gathered just 814 signatures by Friday. The controversy came on the heels of backlash to another Netflix property, the series "13 Reasons Why," which prompted hundreds of high schools nationwide to send out letters to parents warning that the show might fuel suicidal ideations.
REVIEW: Justin Chang on the sardonic, empathetic drama 'To the Bone'
Noxon, who also began fighting anorexia as a teenager, was disheartened by the response — "that people would already say this is what the film is without having seen it," she explains, sitting beside Collins a few days before the movie's launch.
"Both Lily and I in deciding to make the movie had to evaluate, well, where are we in our recovery? Are we in a good place to make this? And we both felt really strongly that it was something we wanted to do and that would be good for us," says the 52-year-old, best known for her work on television programs including "Buffy the Vampire Slayer" and "Unreal." "But I know that there were certain times when I was sick when something could activate my rumination and I couldn't even predict what it would be. So if this is on topic for people, it's good to be able to say ahead of time — yeah, you might want to steer clear until you feel like it's not going to be problematic for you."
There's a very, very, very fine line between giving information about eating disorders and disclosing too much and being triggering.
— Johanna Kandel, CEO of the Alliance for Eating Disorders Awareness
In "To the Bone," Collins stars as Ellen, a 20-year-old artist who is sent to an inpatient treatment home in an attempt to face her demons. Despite the aid of an unconventional doctor (Keanu Reeves), she continues to wrestle with the urge to count calories or burn them by constantly doing sit-ups. Though prosthetics and visual effects contributed to Collins' emaciated look, the actress still appears disarmingly thin, with sunken cheekbones, protruding collarbones and an extremely visible ribcage.
What concerns some in the eating disorder field about "To the Bone" is that the behaviors Ellen displays in the film might trigger a dangerous line of thinking for those struggling with body image.
"There's a very, very, very fine line between giving information about eating disorders and disclosing too much and being triggering for individuals who are currently struggling," said Johanna Kandel, CEO of the Alliance for Eating Disorders Awareness. "The calorie counting, getting on the scale — all of those behaviors can bring everything back up and start that inner conversation to go, 'I should do this' again."
It was never a discussion of 'Lily, we'd like you to get sick again.' ... She understood it and had lived it, but like me ... she had a life [to protect].
— Marti Noxon, director
Kandel even fears that the conversation surrounding Collins' own weight loss could be problematic, leading to a line of thinking that "'if she can lose a little bit of weight and be OK, I should be able to.' It's not unlike an individual playing the role of an alcoholic having one or two drinks on set."
Collins writes about her anorexia at length in her recently published memoir "Unfiltered: No Shame, No Regrets, Just Me," candidly discussing her addiction to diet pills and laxatives and how her eating issues affected her menstrual cycle. She says she thought long and hard about diving back into that mental space before agreeing to "To the Bone," meeting with the head of the UCLA Clinic and attending Anorexic Anonymous groups.
"It was never a discussion of 'Lily, we'd like you to get sick again,'" Noxon explains. "I knew she understood it and had lived it, but like me, she had a life that she was fierce about protecting.
Turning to Collins, she adds, "I felt that really strongly from you — your life force, for lack of a better word. Obviously, we did everything we could to take precautions, but my gut was that Lily doesn't want to go back there. She was strong enough that she could get close to the fire."
Still, Collins found herself confronted by dozens of friends and family who expressed admiration for her weight loss in the midst of filming.
"There was an older lady I hadn't seen in a while who saw me and said, 'Oh my God, look at you,'" she remembers. "And I was like, 'I know, I'm in the middle of a movie and playing someone who is very sick and I had to lose weight.' And she was like, 'No, what are you doing? I need to know.' And she went over to my mom and she was like, 'Jill, have you seen Lily? She looks great! We need to get on that!' And I got in the car and she walked away and I went 'Mom, that's why this exists.'"
Even Noxon admits that working on "To the Bone" brought up old ways of thinking. Surrounded by tiny actors on set, she says, she often felt like she was "getting bigger and bigger and bigger." One day, she turned to one of the film's producers and said: "You need to tell me that I'm OK, and give me a daily 'Attagirl!'"
"Being an aging woman in Hollywood is no picnic," Noxon acknowledges. "I'm a lot nicer to myself after making this movie. But I still have voices that tell me, 'How dare you have a thigh?'"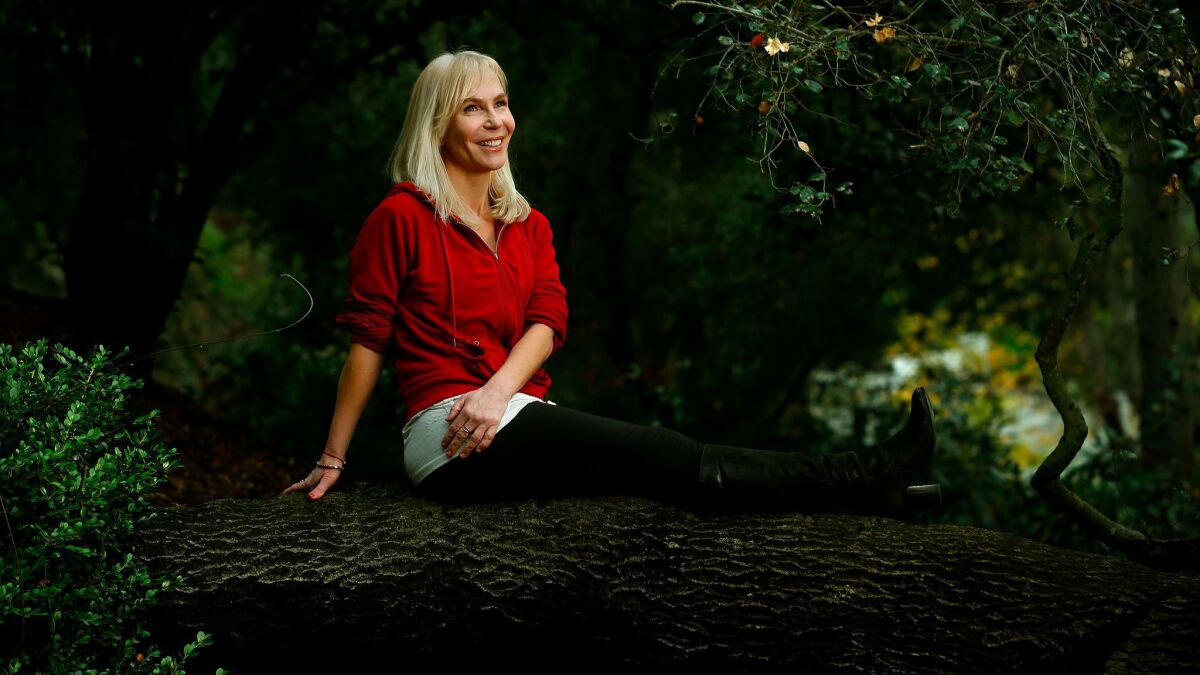 It's that first-hand experience with the struggle that made others in the eating disorder community confident "To the Bone" wouldn't idealize anorexia.
"The idea that both Lily and Marti struggled with eating disorders — we knew they weren't going to create something that was a how-to guide," says Liana Rosenman, cofounder of Project HEAL, an organization that has partnered with "To the Bone" and raises money to get those struggling into treatment.
"I do think this has the potential to be triggering for people who have eating disorders — but that said, everything triggered me before I was in recovery," says Kristina Saffran, the other Project HEAL founder who met Rosenman at age 13 when they were both in treatment. "Not even just diet talk or juice cleanses — my dad would ask me to go for a walk with him, and I'd think he was saying I was fat and needed to go for a walk. In recovery, part of the process is learning to live in a world full of potential triggers and being OK."
On Netflix, "To the Bone" is rated TV-MA — for mature audiences only — and features a disclaimer stating the movie "was created by and with individuals who have struggled with eating disorders, and it includes realistic depictions that may be challenging for some viewers."
Noxon, meanwhile, is hopeful that many will look past the hand-wringing over the trailer and give the well-reviewed film — which landed a high-profile, reportedly $8-million acquisition at the Sundance Film Festival in January — a shot.
"There's this idea that Hollywood sells over and over again: 'If I just looked more like this, I'd be accepted,'" Noxon says. "I digested this value system that told me there was no one for me unless I reached a certain type of perfection. And as you get older, you realize that ideal is constantly changing. There's no shape or body type that makes you more happy or more lovable. It's the body you're comfortable in that makes you happier and more lovable. I look around and see how women and men of all types find the love and the life they want."
Follow me on Twitter @AmyKinLA
ALSO
Marti Noxon of 'Unreal' and 'Buffy' fame explores her own struggle with eating disorder in 'To the Bone'
In this digital self-help age, just how effective are MasterClass's A-list celebrity workshops?
'13 Reasons Why' is affecting America's classrooms. Teachers tell us their stories
Alcohol, sex and consent: Add TV cameras and the 'Bachelor in Paradise' party gets complicated
With the crystal shaman and aura seekers inside Gwyneth Paltrow's first wellness summit, In Goop Health
'It wasn't some crazy thing': Alicia Silverstone on acting and what the world thinks of her parenting
Can this Gwyneth Paltrow-approved therapist cure writer's block? Inside our session
Teens at the multiplex: Why some of the young are returning to theaters
Get our L.A. Goes Out newsletter, with the week's best events, to help you explore and experience our city.
You may occasionally receive promotional content from the Los Angeles Times.