'Birth of a Nation' director Nate Parker responds after learning of the suicide of his college rape accuser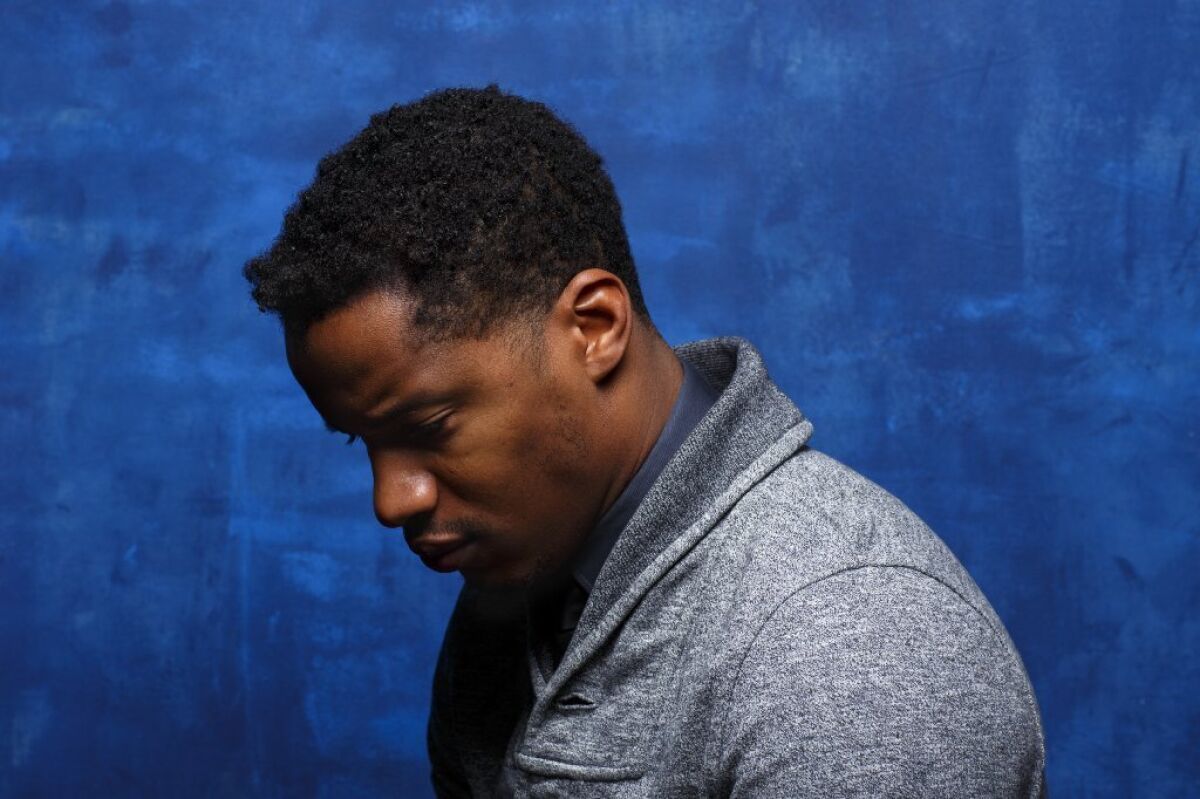 Director Nate Parker penned a message Tuesday night expressing his "profound sorrow" at learning of the 2012 suicide of a Penn State classmate who accused him of rape in 1999.
"I look back on that time, my indignant attitude and my heartfelt mission to prove my innocence with eyes that are more wise with time. I see now that I may not have shown enough empathy even as I fought to clear my name," Parker wrote in a message posted to his Facebook page.
Parker and Jean McGianni Celestin, his college roommate and wrestling teammate, were charged with raping a young woman (referred to as Jane Doe), a Penn State freshman who alleged that she was intoxicated and unconscious at the time. Parker and Celestin both maintain that the encounter was consensual.
Parker was acquitted in 2001 after testimony was given that he had previously had consensual sex with the woman. Celestin was initially convicted of sexual assault, but that verdict was overturned in 2005 when he was granted a mistrial on grounds that his counsel was ineffective. The case was dropped a year later when prosecutors could not gather enough witnesses to testify in a retrial.
See the most-read stories in Entertainment this hour »
Renewed scrutiny of the 17-year-old incident comes in anticipation of Parker's latest directorial effort "The Birth of a Nation."
The film — written by, directed by and starring Parker — details the 1831 slave rebellion led by Nat Turner, a preacher turned revolutionary. The film and Parker were both met with effusive praise at the Sundance Film Festival, earning both the grand jury and audience prizes in the U.S. Dramatic competition, with Fox Searchlight acquiring the film for $17.5 million.
After an Oscars season that again spurned the efforts of people of color, "The Birth of a Nation" looks to be an early contender for the 2017 Academy Awards.
Watch the trailer for "The Birth of a Nation."
In an interview with Deadline published Friday, Parker spoke of both his film and the charges he previously faced.
"I was sure it would come up," Parker said of the case. "I was cleared of everything, of all charges. I've done a lot of living, and raised a lot of children. I've got five daughters and a lovely wife. My mom lives here with me; I brought her here. I've got four younger sisters."
"The reality is, this is a serious issue, a very serious issue, and the fact that there is a dialogue going on right now around the country is paramount. It is critical," Parker said of the conversation surrounding the incident, maintaining that while he has never hidden from his past, all he can do now is focus on what his legacy will be with what he does in the future.
"I can't control the way people feel. What I can do is be the most honorable man I can be. Live my life with the most integrity that I can, stand against injustice everywhere I see it," Parker said.
Consent was a central issue in the original case. In a phone call transcript submitted into evidence, Jane Doe asked Parker what had taken place that evening at his apartment.
"How did that happen, him having sex with me?" Jane Doe asked.
According to testimony from Tamarlane Kangas, a third man who was at the apartment, Jane Doe and Parker were engaged in sex when Parker waved Celestin and Kangas into the bedroom. Kangas said he declined the invitation, but Celestin accepted and joined the pair. Kangas testified that he did not see Jane Doe move or hear her speak during that time and that he left the apartment shortly thereafter.
The jury, which had questions about what constituted consent, acquitted Parker. Lance Marshall, the former prosecutor who worked the case, declined to comment on the matter when contacted by The Times.
According to Kristen Houser, chief public affairs officer for the National Sexual Violence Resource Center, matters of consent and even matters of acquittal can be a source of confusion for the general public.
"In general, [people] want to believe that if a sexual assault is real, then it'll be reported and investigated and successfully prosecuted and if there's an acquittal it means it didn't happen," Houser told The Times during an interview Wednesday. "But that's not true. An acquittal can mean that it wasn't investigated properly. It can mean that there wasn't enough evidence to convince a jury. It can mean there was a technical error. But an acquittal does mean that you get to move on with your life and not be incarcerated."
A 2002 civil suit brought against Penn State by the Women's Law Project, a Pennsylvania advocacy group, on behalf of Jane Doe claimed that after she accused Parker and Celestin of assaulting her, the pair engaged in a harassment campaign that eventually drove her from campus in fear for her safety.
The suit argued that the university favored student athletes and that Penn State did not do enough to protect Jane Doe.
The civil suit also revealed that Jane Doe twice attempted suicide in the weeks after going to the police about the initial incident.
In 2012, Jane Doe was found unresponsive by staff at the drug rehabilitation facility where she was staying, next to two 100-count pill bottles of Benadryl-type medication, Variety reported. Jane Doe died at the age of 30.
There is no proof that Jane Doe took her life because of the events that took place at Penn State, though her brother Johnny told Variety, "If I were to look back at her very short life and point to one moment where I think she changed as a person, it was obviously that point." Johnny asked that his last name not be published to protect the identity of his deceased sister.
"She was trying to find happiness. She moved around frequently and tried to hold a job. She had a boyfriend. She gave birth to a young boy. That brought her a good bit of happiness," he said. "I think the ghosts continued to haunt her."
Jane Doe received a $17,500 settlement from Penn State in the civil suit brought by the Women's Law Project. She left the university without a degree but with an assurance that Penn State would review its sexual harassment policies.
In 2011, the Penn State football program was rocked when assistant coach Jerry Sandusky was revealed as a child molester.
The Women's Law Project said it would not comment on cases involving an anonymous complainant.
In Deadline, Parker spoke of "The Birth of a Nation" in terms of catharsis. "Psychologists will tell you, until there is honest confrontation, there can be no healing," he said. "We can't just skip the healing part and say, 'Get over it.' It's in me, you, and the air we breathe. If I have a gash and it's infected, one of two things is going to happen: Put some alcohol and let it burn away infection, sew it up and heal it, or it gets worse to the point real complications occur that maybe had nothing to do with that initial gash. That is what we're dealing with."
It's a similar sentiment to one espoused by Parker in a 2014 dialogue with Interview in reference to his project "About Alex."
"That's what this film is about; there are so many deep wounds that you kind of glaze over. It's like when someone does something to hurt you in your life, and it's never been addressed. Ten years from that moment you still remember, and it still affects you, but you feel ridiculous for bringing it up because it was so long ago. But it affects your walk and your friendship every day until there's an honest confrontation," Parker said.
With news of his accuser's death, there is little opportunity for catharsis in this narrative.
"I know what she would've said," said Sharon Loeffler, Jane Doe's sister told the New York Times, "and that would be, 'I fought long and hard, it overcame me. All I can ask is any other victims to come forward, and not let this kind of tolerance to go on anymore.'"
Times staff writer David Ng contributed to this story.
Twitter: @midwestspitfire
MORE:
Oscar hopeful Nate Parker faces fresh criticism over a decades-old college rape case
'The Birth of a Nation' takes top prizes at Sundance as festival enters diversity debate
Nate Parker hopes 'The Birth of a Nation' challenges 'privilege and comfort'
Get our L.A. Goes Out newsletter, with the week's best events, to help you explore and experience our city.
You may occasionally receive promotional content from the Los Angeles Times.