Imax 3-D 'National Parks Adventure' marks the Park Service's first 100 years with eye-popping footage
After camping with famed naturalist John Muir in Yosemite in 1903, President Roosevelt realized the need to preserve the American wilderness. So during his tenure in the White House, Roosevelt created five national parks and 18 national monuments.
Thirteen years after that camping trip, President Wilson signed an act making the National Park Service a U.S. government agency. There are currently 407 National Park sites, and in 2015 a record 292.8 million people visited parks.
See more of Entertainment's top stories on Facebook >>
"National Parks Adventure," a new Imax 3-D documentary celebrating the centenary of the service, opens Friday at the California Science Center. The MacGillivray Freeman Films production is narrated by actor, filmmaker and environmental activist Robert Redford.
"I have got a love for nature and parks," said director Greg MacGillivray, who has made 38 giant-screen films and was Oscar-nominated for "The Living Sea" and "Dolphins."' "When we heard it was going to be the 100th anniversary, we teamed with a few groups that had the same interest of preserving the national parks. "
The mission of "National Parks Adventure" is simple, according to MacGillivray: "It's not only to make sure that people appreciate [the parks], understand them and learn a little bit more about the parks that are not as well known, but to protect these wonderful locations."
"National Parks Adventure" was over two years in production. "We were out on location for about a year," said producer Shaun MacGillivray, Greg's son and president of the company. "We filmed in parks all across the U.S. I think there may be 40 parks in the film over all."
Though favorite parks such as Yosemite and Yellowstone are featured in the movie, "National Parks Adventure" also shines the spotlight on such breathtaking and lesser-known parks as Wyoming's Devils Tower National Monument; Arches National Park in Utah, which features the world's largest collection of natural sandstone archways; and the frozen marvels of Pictured Rocks National Lakeshore in upper Michigan which boasts sandstone cliffs, caves, natural archways and dunes.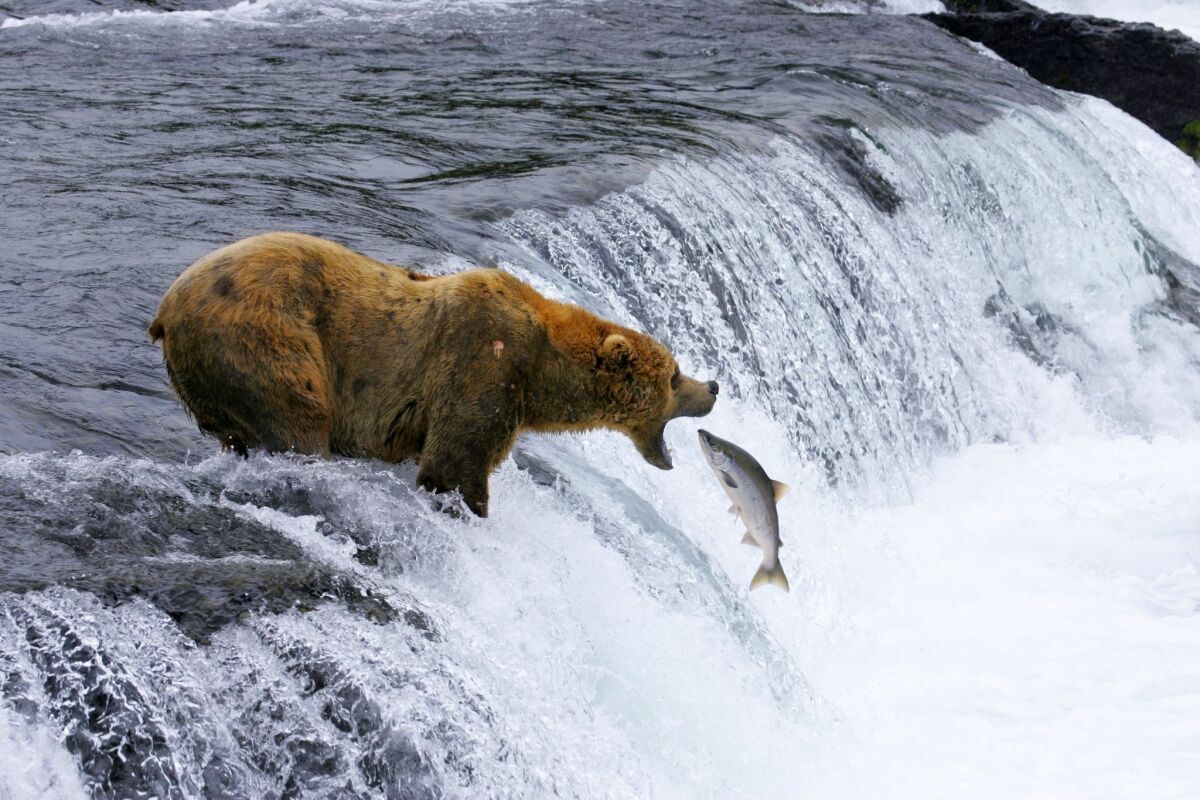 The production had "incredible access to the parks," Shaun MacGillivray said. . "Though each park is its own kind of separate entity in a way and has its own jurisdiction, the people in Washington, D.C., were able to help us a lot as far as navigating and working with each park to get the best possible shots."
"National Parks Adventure" also explores the animals at various locations, including an adorable colony of prairie dogs that are protected at Devils Tower. "We shot this charming sequence with these super-cute little animals who turn out to be quite intelligent," Greg MacGillivray said of the prairie dogs. "They have a sophisticated language."
Initially, said Greg MacGillivray, the scripts for "National Parks Adventure" focused more on the history of the service. "It was kind of all wrapped up in Muir and Roosevelt. I thought it was too dry."
One person he knew could bring the story to life was noted climber Conrad Anker, who has climbed everything from Rakekniven in Queen Maud Land in Antarctica to Everest, where during a climb in 1999 he found the body of early Everest explorer George Mallory. He was also one of the stars of the acclaimed 2015 documentary "Meru."
"He is one of the most honest, straightforward caring people I have ever met, which is kind of rare in a climber," the director said. "Climbers, except for Conrad, are kind of egomaniacs. Part of what makes them successful with climbing is that they climb to fulfill their own ego."
Not only was Anker interested in participating in the movie; he also gave the filmmaker the idea of turning it into primarily a road movie.
"He said, 'I am a National Parks ambassador,' " Greg MacGillivray said. " 'I take trips every time I come back from a project and climb through the national parks. It is what I do. It is part of me. I grew up right outside Yosemite.'
"Road films are always fun, said Greg MacGillivray. "So that's when I decided to have these two parallel stories — the historical story of John Muir and establishing the parks and these modern-day explorers on a road trip to go to as many parks as they can."
Joining Anker on the trip are his stepson, Max Lowe, a photographer, and longtime family friend Rachel Pohl, who had gone on many trips with them in the past. The Bozeman, Mont. native hopes to go to all the parks in the U.S.
"'National Parks Adventure' is essentially eye candy," Pohl said. "It is so beautiful visually. It makes you fall in love with these places. And it also shows you how fragile these places are and reminds people of the importance of our public lands."
------------
"National Parks Adventure"
California Science Center
700 Exhibiton Park Drive, Los Angeles
Admission: $5.25 to $8.50
For more information go to https://www.californiasciencecenter.org
Get our L.A. Goes Out newsletter, with the week's best events, to help you explore and experience our city.
You may occasionally receive promotional content from the Los Angeles Times.