Gold Standard: Oscars 2015: Shoo-ins, possibilities for director, lead actor, actress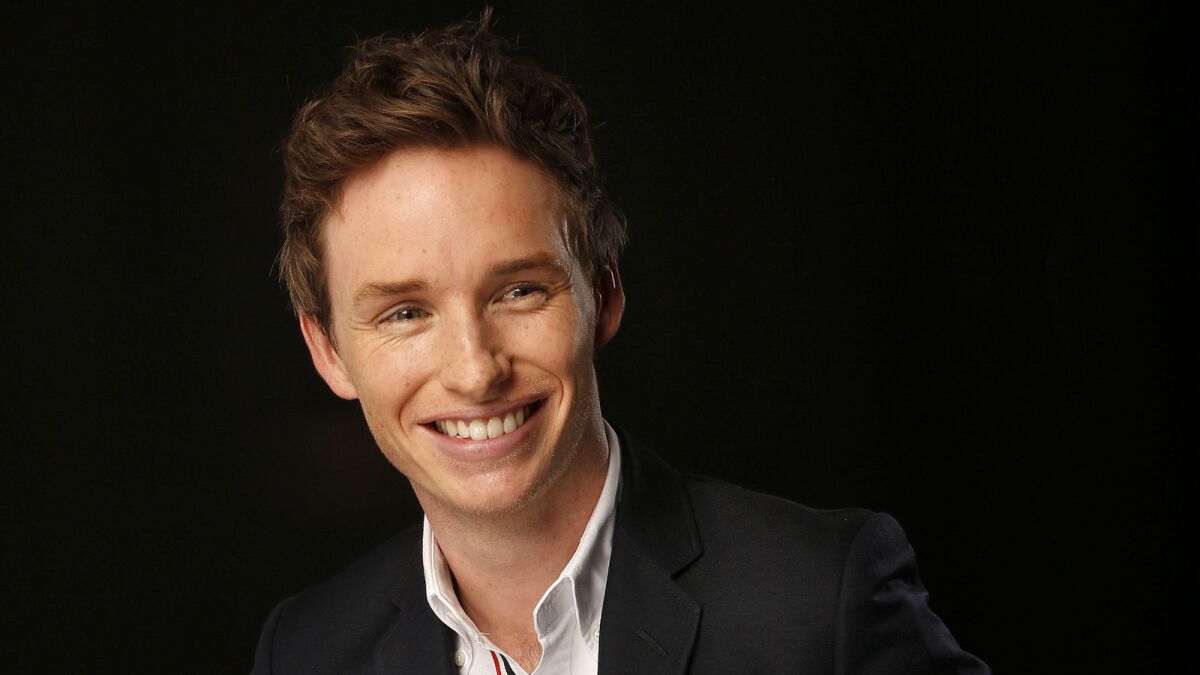 Julianne Moore can rest easy tonight. And if you're Michael Keaton or Eddie Redmayne, Patricia Arquette or J.K. Simmons, there's no need to set the alarm. Your agent will be calling at the crack of dawn, bearing glad tidings of great joy. That and maybe news of a lucrative offer to play the villain in an upcoming Marvel movie.
This year's other award-season players can be forgiven for having a restless night. Nominations for the 87th Academy Awards will be announced Thursday beginning at 5:30 a.m. Pacific time, and there are several best picture movies on the bubble — "Nightcrawler," "American Sniper," "Gone Girl," "Selma" and "Foxcatcher" among them — that could be in for big days or find themselves nearly shut out. It's that kind of year, full of movies that film academy members liked well enough but didn't absolutely adore.
Here are snapshots of three key races to watch Thursday:
Lead actor
Keaton ("Birdman") and Redmayne ("The Theory of Everything") are the front-runners, with Benedict Cumberbatch ("The Imitation Game") joining them as a lock. Then there are four actors — David Oyelowo ("Selma"), Bradley Cooper ("American Sniper"), Jake Gyllenhaal ("Nightcrawler") and Steve Carell ("Foxcatcher") — vying for the remaining two spots. Two play heroes. Two play crazy people. Oscar voters like rewarding both character types.
If you look strictly at how the various guilds have voted in the last two weeks, you'd give the edge to Cooper and Gyllenhaal. Oyelowo, meanwhile, is the only person of color contending in an acting race this year. Will the academy give white actors all 20 nominee slots? It sure wouldn't speak well to the kind of opportunity the industry affords black, Latino or Asian actors, though it would reflect reality. Now might also be a good time to mention that Oyelowo is extraordinary as the Rev. Martin Luther King Jr. in "Selma."
Then again, the other six contenders mentioned did marvelous work too, as did Ralph Fiennes ("The Grand Budapest Hotel") and Tom Hardy, who took lead actor honors from the Los Angeles Film Critics Assn. for his solo tour de force in "Locke." So, yes, it's a mess, and deserving work will go unrecognized. People will pick their narrative to explain why.
Lead actress
Women did well this year too — just not in movies that made it out of (or even into) academy members' screener stacks. A race that truly included Gugu Mbatha-Raw (for either "Belle" or "Beyond the Lights") and Shailene Woodley's heart-piercing turn in "The Fault in Our Stars" would have made for some interesting discussions. Instead, everyone involved seem to cede the Oscar to Moore after her turn as a woman suffering from early-onset Alzheimer's in "Still Alice" caught a wave of adulation at the Toronto International Film Festival in September.
Moore will likely be joined by Reese Witherspoon ("Wild"), Rosamund Pike ("Gone Girl") and Felicity Jones ("The Theory of Everything"), with the fifth spot going to either longtime academy favorite Amy Adams ("Big Eyes") or Jennifer Aniston ("Cake"), who, like Moore, stars in a movie that has barely been seen by actual audiences. Rightfully sensing that this as a chance to break career stereotypes, Aniston has been actively promoting her little movie, though no more so than many other contenders. We'll soon know how many voters saw her work.
Director
Film critics liked the Golden Globes' nominee slate — Richard Linklater ("Boyhood"), Alejandro G. Iñárritu ("Birdman"), Wes Anderson ("Grand Budapest"), Ava DuVernay ("Selma") and David Fincher ("Gone Girl") — much more than the Directors Guild's list, which was announced Tuesday and subbed in an unknown, Morten Tyldum ("The Imitation Game"), and a legend, Clint Eastwood ("American Sniper"), for DuVernay and Fincher. The DGA is the latest guild to ignore "Selma," which has picked up just two nominations — for costumes and makeup — from industry groups. At this point, if DuVernay makes it in to the Oscar nominations, that will be among the day's surprises.
The DGA has 15,000 voters, while just 413 directors branch members may cast ballots for the Oscars. In 66 years, they've agreed only five times. The academy's small pool affords more opportunities for distinctive choices, which could benefit a (relative) youngster like Damien Chazelle, whose movie "Whiplash" has found much favor with voters. Hey, 29-year-old directors can do a "good job" too.
Get our L.A. Goes Out newsletter, with the week's best events, to help you explore and experience our city.
You may occasionally receive promotional content from the Los Angeles Times.