How an Oscar nominee went from chronicling Cory Booker to nazis, and back again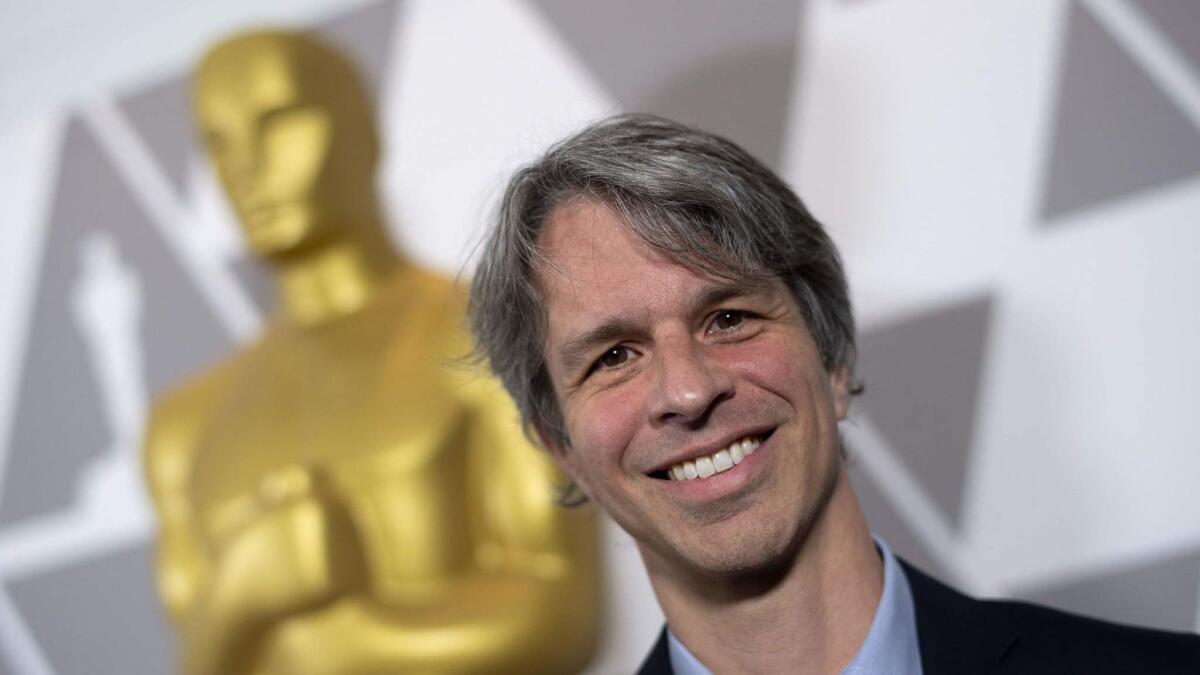 Director Marshall Curry, whose "A Night at the Garden" is one of this year's nominees for short documentary, has been down the Oscar road before: In 2006, he had a nominated feature doc called "Street Fight," which profiled a then-unknown reformer named Cory Booker and his failed run for mayor of Newark, N.J.
"Street Fight" lost the doc Oscar to "March of the Penguins." (Booker, who is currently trying to become our first vegan president, once joked on Twitter that he'd make a dietary exception for flightless aquatic birds.)
But the Curry/Booker relationship survived, and with the U.S. senator from New Jersey a declared candidate for the 2020 Democratic nomination, another movie seemed inevitable. And that has given Curry the high-class problem of running an Oscar race while being on someone else's campaign trail.
"I'd gotten a heads-up that Booker would be announcing within a couple of weeks," the filmmaker said between flights from San Francisco to Los Angeles to New York to Costa Rica. "But when the word really came down, I was doing screenings in California. So I flew home to New York, took a shower and got on the train to D.C. to film his team testing their website and doing last-minute polish on his speech and talking points.
"Then I turned around, went back to New York, did some Oscar stuff, and the next day I had to be at his house in Washington at 6 in the morning to film him preparing, shining his shoes, and getting ready hit 'send' on the tweet that formally kicked off his announcement. That day was crazy."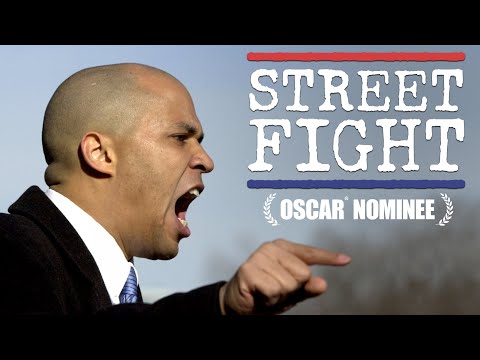 When it comes to crazy, little compares to "A Night at the Garden." On Feb. 20, 1939, a "pro-American" rally — actually, a convocation of the pro-Nazi group German American Bund — was held at New York's Madison Square Garden.
In the footage Curry put together, American flags and swastikas are marched through the arena side-by-side; the crowd gives Nazi salutes to the German-accented speaker, who decries the Jewish-controlled media and issues a call for a "white, Gentile-ruled America."
There are no IDs in the film, but Curry said that the man who is seen rushing the stage and being pummeled by Bund members was Isidor Greenbaum, a plumber's helper from Brooklyn, who was arrested for disturbing the peace and fined $25.
Review: This year's Oscar Nominated Shorts cover a broad swath of human emotion »
"The judge said, 'Don't you realize somebody could have been hurt by what you did on stage?'" Curry said, "to which Greenbaum replied, 'Somebody's going to be hurt by what was said on stage.'" At the time of the rally — as we learn in a postscript — Hitler had just completed construction of his sixth concentration camp.
"The film's point is not that a repeat of what transpired at Madison Square Garden 80 years ago is inevitable," said Kenneth S. Stern, the director of the Bard Center for the Study of Hate, writing in the Jewish Journal. "It is that what happened then, including the transforming of American symbols into images of hate, is still possible."
Professor Stern told The Times, "I shared the article with a friend who lives on the Upper East Side, a retired lawyer and a former leader of various Jewish organizations, who is in his upper 80s, and remembers the Bund intimidating people in the 'hood." The neighborhood in question is Yorkville, on Manhattan's Upper East Side, long a bastion of German culture, and Germans, in New York. Even today, it remains the termination point of the annual Von Steuben Day Parade.
Last week, in the midst of final Oscar voting, Fox News gave "A Night at the Garden" the kind of publicity you can't buy and refused to run an ad for the movie. "The ad in question is full of disgraceful Nazi imagery regardless of the film's message and did not meet our guidelines," said the Fox statement. The jokes write themselves, but Curry said he really did think the ad would run.
"Have you seen the ad? It's not a controversial ad," he said. "It's historical footage of the rally with a couple of pull quotes and a line at the end, 'It can happen here.' But the rationale they gave for turning it down was ludicrous on its face."
The imagery in "A Night at the Garden" is strictly remarkable, its debt to Leni Riefenstahl unmistakable: The long shots of the Garden, then at its old 50th Street location, are pure Nuremberg. The juxtaposition of George Washington alongside symbols of the Third Reich would be almost comical if it weren't so chilling. The origins of the footage are not quite clear, but while some shots might be news footage, others are pure propaganda.
"I have a friend who was writing a screenplay that takes place in 1939, and when he told me about the rally, I didn't really believe him," Curry said. "But I looked it up and he was right. There were some historical documentaries that had five- or 10-second clips from the rally, and I thought there had to be more."
RELATED: Short films of all stripes — animated, live-action, documentary — pack a punch this season »
He asked the archival researcher Rich Remsberg for help, and Remsberg started contacting archives. Nobody had all of it, but they pieced together what they could. "And once I looked at it my jaw dropped."
It couldn't drop for long — he had a Booker movie to make. The fate of that film will, of course, depend on the senator's fortunes in the 2020 presidential race. But at this point, it has to be approached as the prelude to a presidency.
"Just to be clear, we're still negotiating the fine points of access," Curry said, referring to Booker's team. "They've been great with access, but I just want to make sure it's going to be extraordinary access, because I don't see any need to make a film unless access is very unusual. Which is what I've gotten so far. But I told them, 'Access gets challenged not when things are going great, but when things go bad.' And every campaign is going to have a point where things go bad.
"I have to make sure that at that point they don't shut me out."
The uncertain life of a documentarian working in real time means he's also still planning how to pace his shooting. "If it's a two-year movie, the number of shooting days is different than if he comes in third place in Iowa and drops out. That's a different movie. And it calls into question whether that is a movie. So I'm trying to figure all that out." While also trying to win an Oscar.
FULL COVERAGE: Awards news and features on The Enveope »
Get our L.A. Goes Out newsletter, with the week's best events, to help you explore and experience our city.
You may occasionally receive promotional content from the Los Angeles Times.