Academy taps Donna Gigliotti to produce shorter, zippier 91st Oscars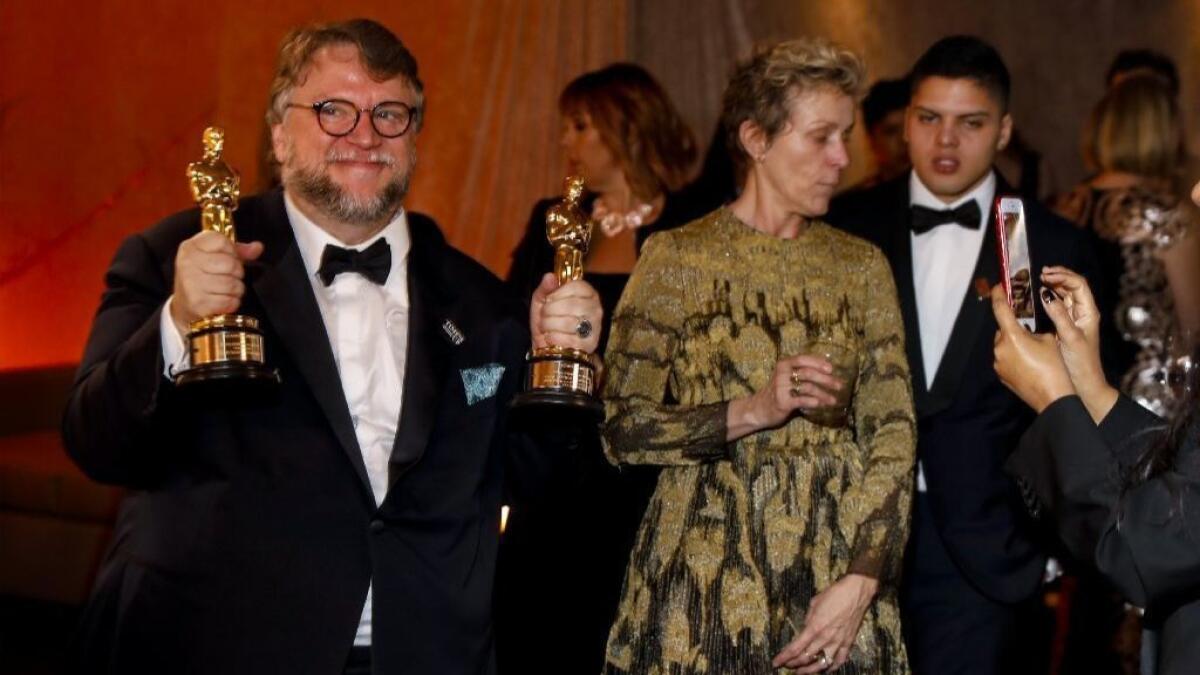 The motion picture academy has tabbed Oscar-winning producer Donna Gigliotti to produce next year's Academy Awards — a ceremony that will be scrutinized more than ever because of the group's recent mandate to limit the telecast to three hours.
Glenn Weiss will co-produce and direct the show. Weiss won an Emmy in September for producing this year's Oscars, providing the Emmys with one of its most memorable moments by proposing to girlfriend Jan Svendsen during his acceptance speech.
Responding to perennial criticism that the telecast runs too long — typically pushing well past three hours, with the longest, in 2002, clocking in at an epic four hours and 23 minutes — the academy recently announced that it would cap the show at three hours, moving the presentation of six to eight of the 24 awards categories to commercial breaks during the program.
Winning moments from those categories, which have not yet been announced and which will be rotated each year, will then be edited to air later in the broadcast — a means of streamlining the show that the Tony Awards also employs, academy President John Bailey pointed out.
"We are committed to a three-hour show," Bailey told The Times in September. "It's necessary. I feel we have a responsibility to the people who watch that show in the Eastern time zone, which is a huge market, to have that show ended by 11 o'clock."
The academy hopes a tighter show will reverse, or at least curtail the ratings slide that has plagued the Oscars telecast in recent years.
This year's ceremony drew a record low average of 26.5 million people, a drop of nearly 20% from 2017. The previous low came in 2008, when an average of 32 million people watched the telecast hosted by Jon Stewart.
The numbers mark a dramatic drop-off from as recently as 2014, the year the Ellen DeGeneres-led show pulled in an average audience of nearly 44 million viewers.
Gigliotti declined additional comment at this time. A host for the upcoming ceremony has yet to be announced.
Gigliotti won an Oscar as a producer of the 1998 film "Shakespeare in Love." She has also been nominated for producing "The Reader," "Silver Linings Playbook" and "Hidden Figures." She was executive vice president at Miramax Films from 1993 to 1996, and in 2010, she became president of production for the Weinstein Co. She spent two years as president of production at Barry Diller's USA Films in the early 2000s.
"Donna and Glenn will infuse new energy and vision into this 91st awards presentation, and we are excited about a broad-based creative relationship with these two artists," Bailey said in a statement announcing the choice.
"I'm grateful to the academy and ABC for entrusting me with this very special opportunity," Gigliotti said in the statement. "I'm sure it will prove to be a humbling, exhilarating and completely unique experience. Thankfully, I will have Glenn Weiss by my side every step of the way!"
The Oscars will air Feb. 24 on ABC.
Times staff writer Josh Rottenberg contributed to this story.
Twitter: @glennwhipp
---
UPDATES:
6:20: This article was updated with additional background on Oscar-winning producer Donna Gigliotti.
5:45 p.m.: This article was updated with additional details.
This article was originally published at 3:10 p.m.
Get our L.A. Goes Out newsletter, with the week's best events, to help you explore and experience our city.
You may occasionally receive promotional content from the Los Angeles Times.