Oscars 2019: Rami Malek is first Egyptian-American to win lead actor award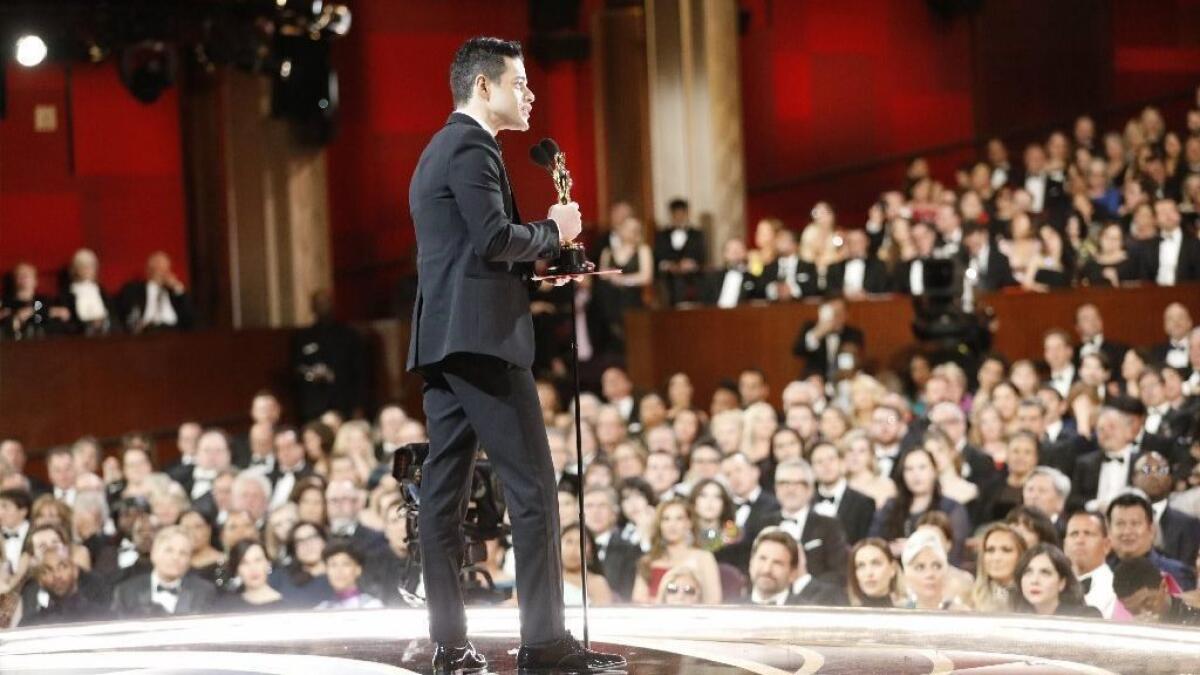 Bad mistakes? Perhaps "Bohemian Rhapsody" made a few, but the film's star, Rami Malek, proved he was a champion Sunday night and made history as the first Egyptian American to win an acting Oscar.
Malek won the prize for lead actor at the 91st Academy Awards for his performance as Freddie Mercury, the late rock icon and Queen frontman.
Taking the Oscars stage at the Dolby Theatre in Hollywood, Malek was noticeably emotional during his acceptance speech.
"Oh, my gosh," he said surveying the crowd. "My mom is in here somewhere. Oh, oh, I love you, lady. My dad didn't get to see any of this, but I think he's looking down on me right now."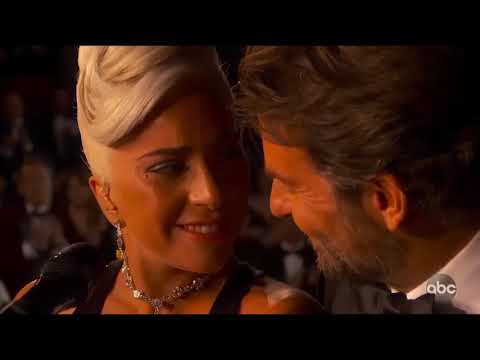 From Lady Gaga and Bradley Cooper singing to a 'Wayne's World' reunion, these are the highlights from the 2019 Academy Awards.
Malek called the win "a monumental moment" and said he was "so appreciative of everyone who's had a hand in getting me here."
"I may not have been the obvious choice," he added, "but I guess it worked out."
Malek referenced his younger self as well.
"I think about what it would have been like to tell little baba [baby] Rami that one day this might happen to him, and I think his curly haired little mind would have been blown," Malek said.
"That kid was struggling with his identity, trying to figure himself out, and I think to anyone struggling with theirs, and trying to discover their voice: Listen, we made a film about a gay man, an immigrant, who lived his life just unapologetically himself. And the fact that I'm celebrating him and this story with you tonight is proof that we're longing for stories like this."
To which the audience at the Dolby Theatre erupted in applause.
"I am the son of immigrants from Egypt. I'm a first-generation American," Malek continued. "And" — to even louder applause — "a lot of my story is being written right now, and I could not be more grateful to each and every one of you, and everyone who believed in me. This moment is something I will treasure for the rest of my life."
Oscars 2019: See the full list of winners and nominees »
After collecting most of the major prizes on the awards circuit (including the BAFTA, SAG and Golden Globe), Malek was seen as a heavy favorite going into the ceremony.
He had transformed himself via prosthetic teeth, trademark mustache and extensive singing and dancing lessons to approximate one of the most revered figures in rock history. But Malek's approach was hardly external-only.
"What I did one day, to really get into his head space, to get some perspective … 'Ahh. It's right under your nose.' It was by writing out all of his lyrics. I got a window into his soul," Malek told The Times earlier this year.
"'Can anybody find me somebody to love' comes straight from the gut. Songs like 'Lily of the Valley' or 'You Take My Breath Away,' you write those out and you understand someone who is longing for something so desperately, and that's love and a partner. 'I get ever so lonely from time to time' [from 'You Take My Breath Away']. There are so many references to love and loneliness and living on my own.
"I could start to paint the picture from there of the man behind the frontman. I looked at it as my Freddie Mercury diary. And if you go through the times he wrote them, you can see the evolution of the man."
While Malek's performance garnered near-universal praise, the movie did not. "Bohemian Rhapsody" has earned just 61% on Rotten Tomatoes, with critics frequently declaring the film did not rock them.
The Times' Justin Chang echoed the sentiments of many by writing it was "sprawling, jumbled and disappointingly airbrushed ...The irony is that 'Bohemian Rhapsody,' a song that triumphantly bucked convention, should now serve as the title of a movie that embraces every cliché in the days-of-our-lives biopic handbook."
The film was controversial, as license taken with the band's known history irked fans, and more seriously, scandal enveloped credited director Bryan Singer. Singer was fired, reportedly for frequent absences from the set, and later accused of sexually assaulting an underage boy years ago. (Singer has denied the charge.)
Due to the accusation, BAFTA rescinded Singer's nomination as part of the "Rhapsody" creative team that was up for best British film. GLAAD similarly rescinded its nomination of "Rhapsody" for outstanding film.
Singer was replaced by English actor and director Dexter Fletcher ("Eddie the Eagle"), who has since nearly completed a biopic of Queen's glam-rock rival, Elton John: "Rocketman."
Despite critical misgivings and controversies, "Bohemian Rhapsody" has been a massive hit among fans declaring they want it all: a nearly $850-million take worldwide, easily the highest-grossing musical biopic ever.
Get the Indie Focus newsletter, Mark Olsen's weekly guide to the world of cinema.
You may occasionally receive promotional content from the Los Angeles Times.