With the controversial 'Adam,' Rhys Ernst takes a deeper look at queer identity
Reporting from Park City, Utah —
Appropriately premiering in Sundance's Next section, home to some of the festival's most boundary-pushing storytelling, "Adam" is the feature directing debut for Rhys Ernst.
Adapted by Ariel Schrag from her controversial 2014 novel of the same name, "Adam" follows the titular teenager (played by Nicholas Alexander) as he goes to spend the summer of 2006 with his hip older sister (Margaret Qualley), who has become a part of the city's LGBTQ+ community.
Soon Adam meets Gillian (Bobbi Salvör Menuez), who mistakes Adam for a trans man. He never corrects her misperception, but doesn't exactly lie to her either. As their relationship deepens, what begins as a comedy of errors turns into something more complex and potentially shattering.
Ernst's 2012 short "The Thing" also played Sundance. He was a producer and director on the Emmy- and Golden Globe-winning television series "Transparent," from working on the pilot through directing the season four finale, and created the opening title sequence. (Ernst will not be working on the upcoming fifth season.)
"Adam" has fun with the clothes, technology and pop culture of its 2006 setting, including a viewing party for the TV show "The L Word" — for which Shrag was a staff writer — and revivals of "Donnie Darko." The movie also uses that particular time period to explore themes of identity and fluidity and the struggles to live as your truest self.
Rhys recently got on the phone from his home in Los Angeles to talk about the movie.
FULL COVERAGE: 2019 Sundance Film Festival »
Part of what is exciting about the movie is it feels like such an insider look at trans and queer culture. Can you tell me a little bit about wanting to have the movie be so much from the perspective of the community?
Well, for starters, I think the film was written with that in mind by Ariel Schrag, but for me as a trans filmmaker, I've always been looking for new and different approaches to deal with stories about both trans people and outsiders in general. And this story presented such a unique, backdoor way into that. I really wanted to be able to hold both audiences — a really wide audience from people who were really familiar with insider culture and who had been a part of those worlds, as well as people who know nothing about those worlds. And that was really important to me.
I generally subscribe to "the more specific, the more universal" — that adage about storytelling, I really believe in it. I'm not watering down stories or specific identities or queer and trans lives. And that by telling them from an authentic, inside place you actually can connect with more people by being authentic. This movie is kind of a thought experiment for me to try to reach a very inside audience and also a very outside audience at the same time. And it's kind of threading that needle, that's what I was trying to do.
Ariel's book has raised a fair amount of controversy for its depiction of a cishet man as a furtive interloper in queer culture. It's not a story that we've really seen before and it's taking some real risks in the way that it's presenting the queer community. What made you feel like this story was one that you wanted to tell?
When I read the script, it got so stuck in my head and I couldn't stop thinking about it to such an extent that I just knew it was kind of calling me to make it. I knew I had to make it. And I knew it was going to be a challenge because it's such an unusual story, but I really wanted to lean into that challenge, as a filmmaker, as a trans person who's telling stories.
I recognize it's kind of the next level up, it's certainly jumping way past the 101 version of this story. But I feel like it's really necessary to tell a complicated story at this point in time. And as a trans filmmaker, I want to take risks. I don't want to be hemmed in by doing the the expected and sort of acceptable, respectability politic, 101 story right now. I'm not here to do that for people.
I recognize that right now, in terms of where we are culturally, I think people are surprised that I would want to take a risk and do a kind of a daring movie — but I really believe in it and taking that risk. I feel like putting an expectation that because I'm coming from a marginalized community that I shouldn't take narrative risks is really disenfranchising to me as a creative. So I'm kind of intentionally pushing back on that.
I recognize it's kind of the next level up, it's certainly jumping way past the 101 version of this story.
— Rhys Ernst, director of 'Adam'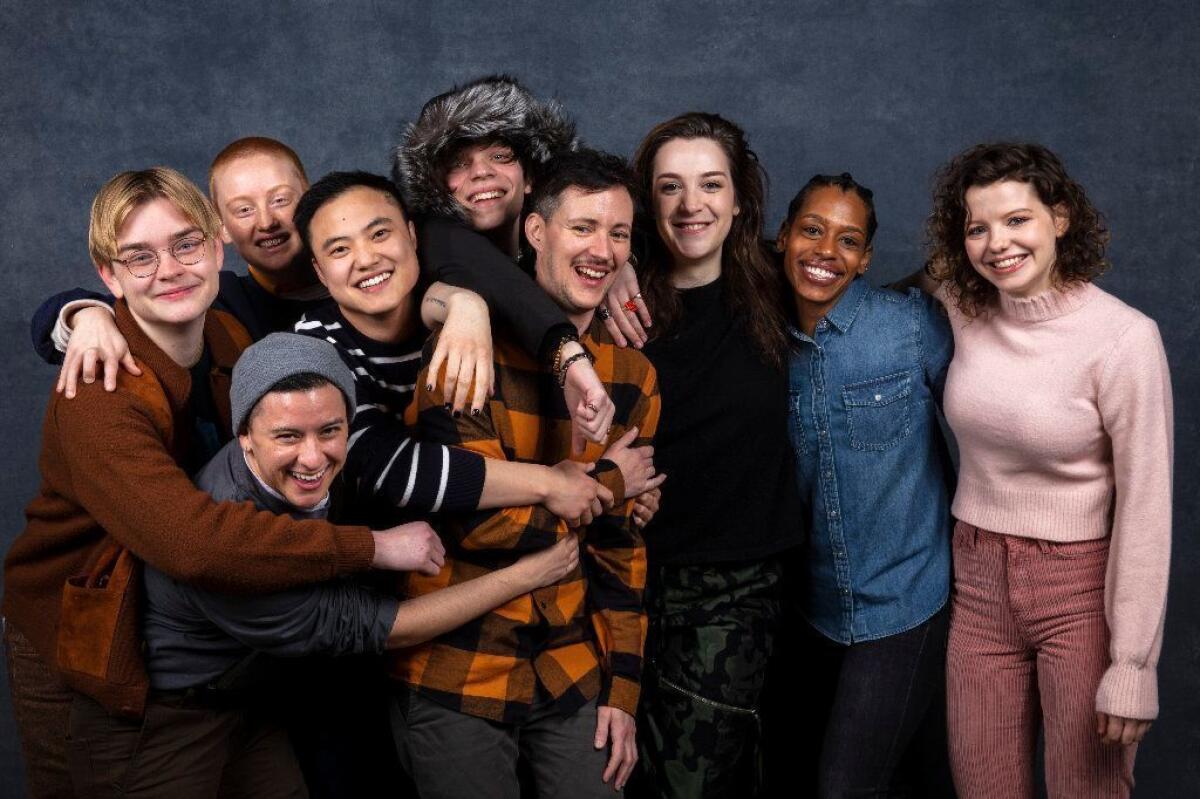 When you were working on "Transparent" you would give these sort of "Trans 101" primer classes to cast and crew working on the project. For you now as an artist, do you feel like you're still too often as a trans filmmaker put in this position of having to explain the trans community to cishet people?
Yeah, exactly. I'm not really that interested in being didactic or educating people, just in a sort of straightforward way. I think it has been necessary for some of that to have happened in the past several years, by me and many others because we were kind of starting from zero in terms of a public awareness leading up to 2014 and the beginning of the so-called "trans tipping point" in media.
So I have found that my job and my role as a cultural producer has included education along the way. I am really trying to push beyond that and challenge people to catch up, but through story and situation instead of through information.
Are you excited by the idea that with this movie you are throwing some of that out the window to push on to that second, third, fourth level of what the conversation could be?
I guess that is sort of what I'm doing with "Adam," dropping people into the deep end. And that's literally what happens with that character, he's a cis straight boy who knows nothing about anything and is sort of dropped right into the deep end of this world. Nothing is explained to him. It's not really for him. And for better or for worse and in very complex but also poignant and funny and interesting ways, catches up and learns. And ultimately the movie's kind of optimistic.
My view is that the movie is optimistic about the potential for change when it comes to outsiders like Adam. I think people who haven't seen the film might think it's about Adam doing something to the queer and trans community. But I actually think it's about the queer and trans community doing something to Adam and is optimistic about the power of cis straight het people and their capacity for change and opening their minds. And that's ultimately this humanist perspective I have and I think is in the film.
Was it also fun for you to just work on the period details and trappings of setting the story in 2006?
People laugh when I tell them I was making a period piece about 2006. Anybody who was at least a young adult at that time sort of screams when they hear that's already a period piece. But it is, weirdly, it really is.
Sundance 2019 Film Festival: See the latest video interviews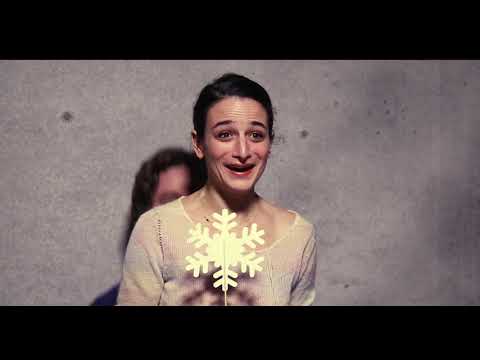 On Now
Video: Behind the scenes of the L.A. Times 2019 Sundance photo/video studio
On Now
Video: The 2019 Sundance Film Festival Boomerang Supercut
On Now
Video: How do you make the most of a small budget?
On Now
Video: Cast and filmmaker discuss trusting each other while shooting 'Premature'
3:12
On Now
Video: 'Brittany Runs a Marathon' breaks conventions and stereotypes
On Now
Video: Jillian Bell is tired of getting scripts about body image issues
On Now
Video: Jillian Bell lost 40 pounds for her role in 'Brittany Runs a Marathon'
On Now
Video: 'Brittany Runs a Marathon' actors break out of their sidekick roles
Follow on Twitter: @IndieFocus
Get our L.A. Goes Out newsletter, with the week's best events, to help you explore and experience our city.
You may occasionally receive promotional content from the Los Angeles Times.