In the week since the Los Angeles Times published an investigation by reporter Glenn Whipp in which 38 women accused writer-director James Toback of sexual harassment, more than 270 additional women have contacted Whipp with similar claims. Still more have approached other outlets, bringing the tally beyond 300 accusers.
On Thursday, Vanity Fair published a piece in which actresses Selma Blair and Rachel McAdams alleged that they too were harassed by Toback.
"I have nothing to say about anything," Toback, 72, said when The Times reached him by phone Friday morning. (He then hung up on the reporter.) In earlier reports, he denied previous allegations and said he had never met the women or, if he did, it "was for five minutes and have no recollection."
See the most-read stories in Entertainment this hour »
Blair, 45, was one of the few unnamed sources in Whipp's original story; she went on the record in Vanity Fair almost a week after The Times published its account "to light the pyre of public opinion" and hold Toback accountable.
"I didn't want to speak up because, it sounds crazy but, even until now, I have been scared for my life," Blair said. "But then these brave women spoke out, and he called them liars and said he didn't recall meeting them … that [the] behavior alleged was disgusting and it could not be attributed to him. I just felt rage. Pure rage."
She told the magazine that during a 1999 meeting about Toback's 2001 film, "Harvard Man," the director promised to train her and that, in order to do so, she would have to recite a monologue naked. Though she was uncomfortable with his request, she eventually agreed.
When she tried to leave, Blair said, Toback got up and blocked the door, refusing to let her go until he had "release." When Blair refused to touch him, he offered to ejaculate in his pants if she let him rub up against her, behavior that fits the pattern described by many other women accusing Toback of misconduct.
Blair said that they proceeded so that she could get out of there "without being raped" and she felt "disgust and shame."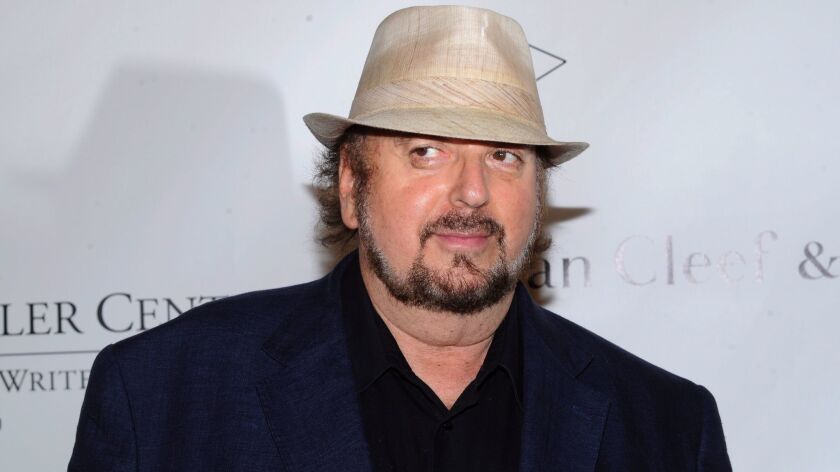 McAdams, 38, who was not among the women in the original Times investigation, told Vanity Fair that she was a 21-year-old theater student in Toronto when she was also invited to audition for "Harvard Man."
Toback, she said, used the same language during her audition that she had heard in theater school: "That you have to take risks and sometimes you're going to be uncomfortable and sometimes it's going to feel dangerous. And that's a good thing."
McAdams said she reluctantly met him at his hotel room to workshop an earlier audition she had with him, and "pretty quickly the conversation turned quite sexual" with Toback telling her he had masturbated "countless times" and engaging in other unwanted behavior. "Eventually, I just excused myself. I can't remember how long I was there. I felt like I was there forever. This has been such a source of shame for me — that I didn't have the wherewithal to get up and leave. I kept thinking, 'This is going to become normal any minute now. This is going to all make sense. This is all above board somehow.'
"Eventually I just realized that it wasn't," she added. "I was very lucky that I left and he didn't actually physically assault me in any way."
Follow me: @NardineSaad
ALSO
As Harvey Weinstein scandal spreads, talent agencies and guilds face tough questions
Robin Abcarian | How to snuff out the grotesque epidemic of sexual harassment? Start early
Steve Lopez | Priest sex abuse and Hollywood sexual harassment scandals: Cultures of cover-up, cruelty and corruption
---