Review: 'Seventh Son's' medieval fantasy falls flat on every level
Ben Barnes is Tom Ward in the fantasy-adventure film "Seventh Son."
(Universal Pictures)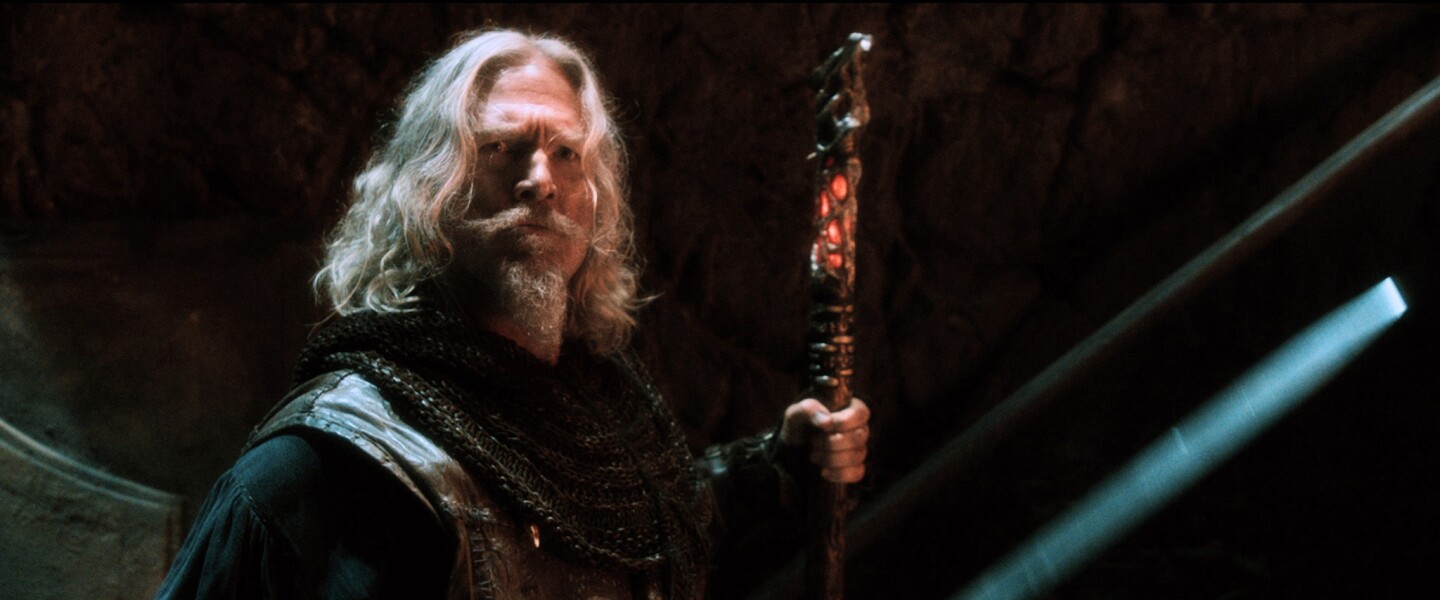 Jeff Bridges is Master Gregory, a grizzled demon-slayer with a tongue as sharp as his sword, in "Seventh Son."
(Legendary Pictures / Universal Pictures)
Julianne Moore is the witch queen Mother Malkin in the movie "Seventh Son."
(Kimberly French / Legendary Pictures / Universal Pictures)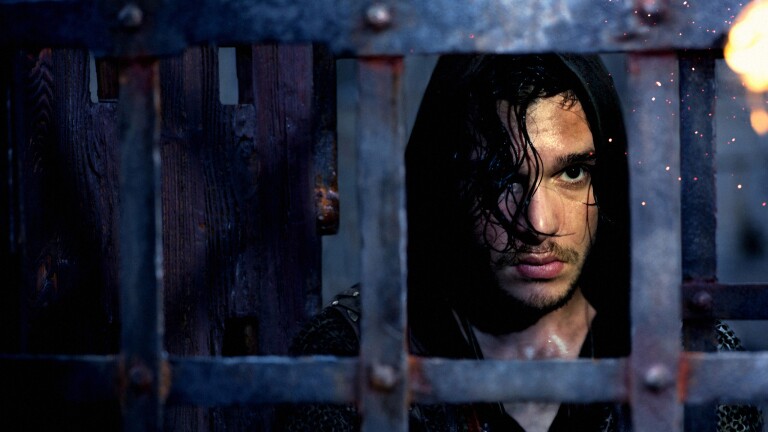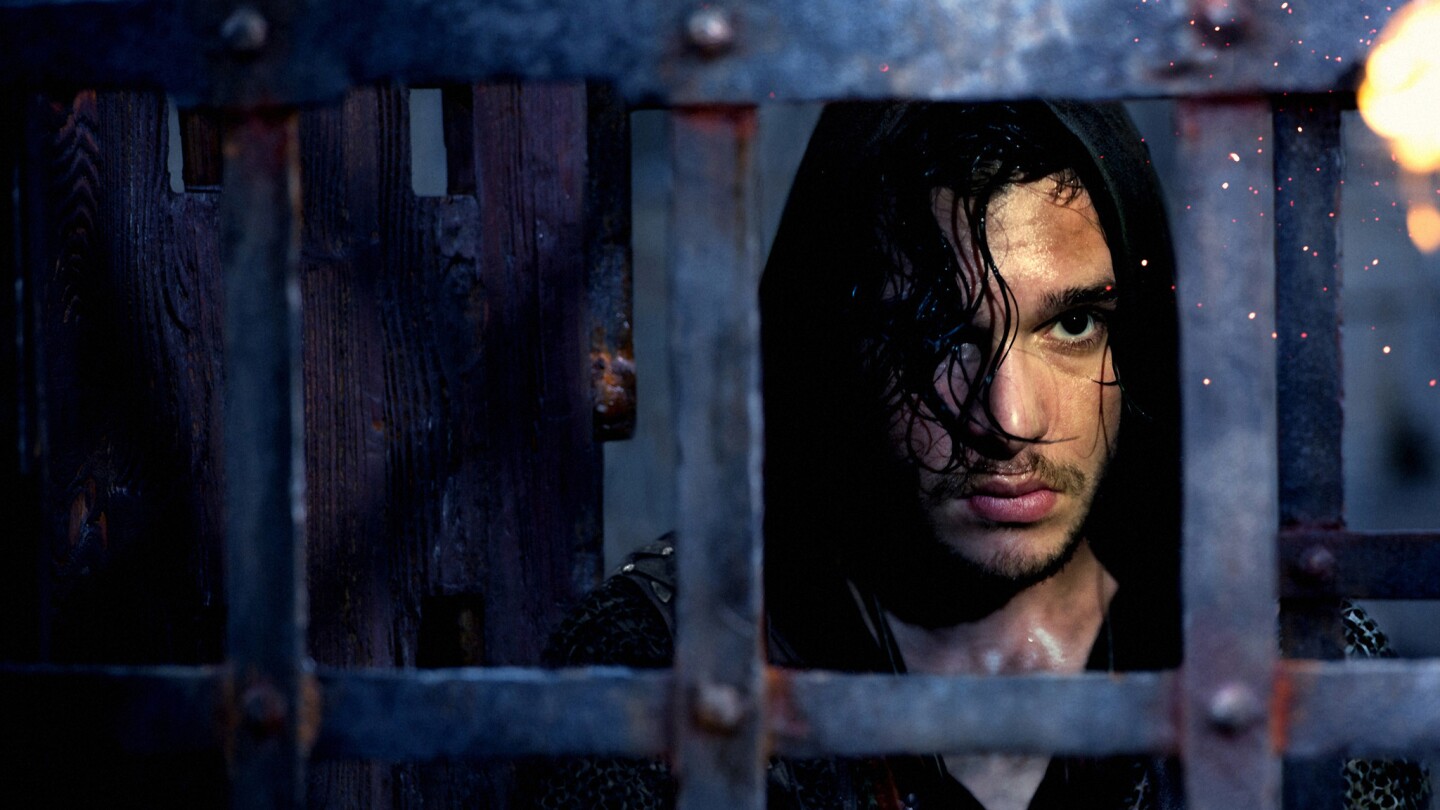 Kit Harrington is William Bradley, Tom's predecessor and Master Gregory's most trusted protege in the movie "Seventh Son."
(Doane Gregory / Legendary Pictures / Universal Pictures)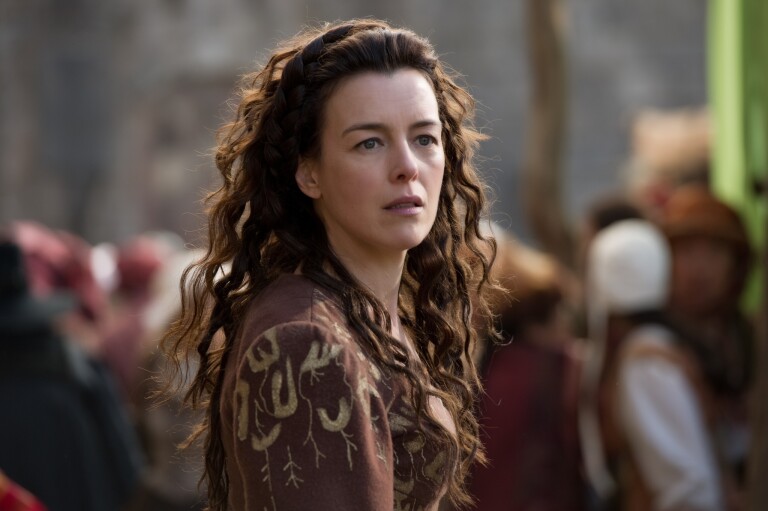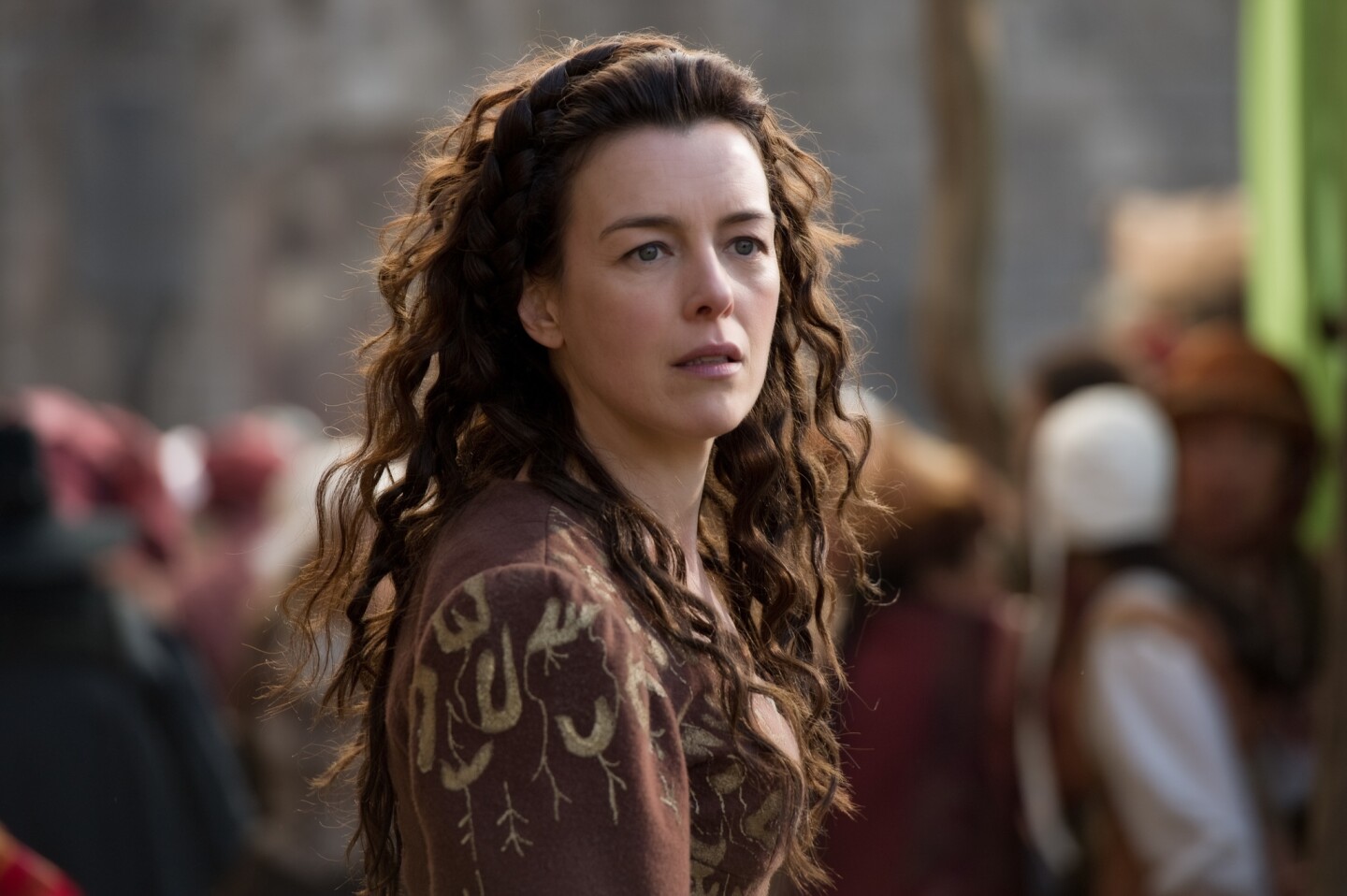 Olivia Williams is Mam Ward, Tom's beloved mother who holds secrets of her own, in the movie "Seventh Son."
(Kimberly French / Legendary Pictures / Universal Pictures)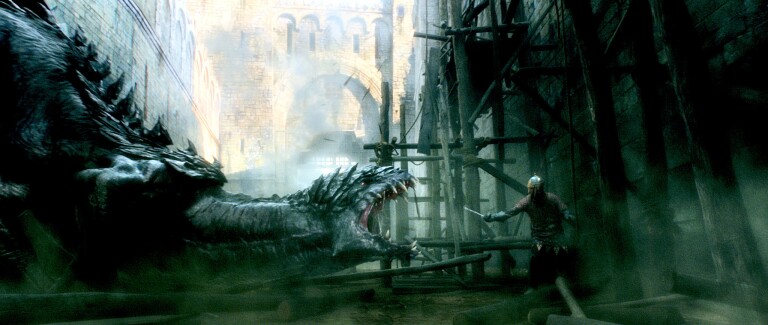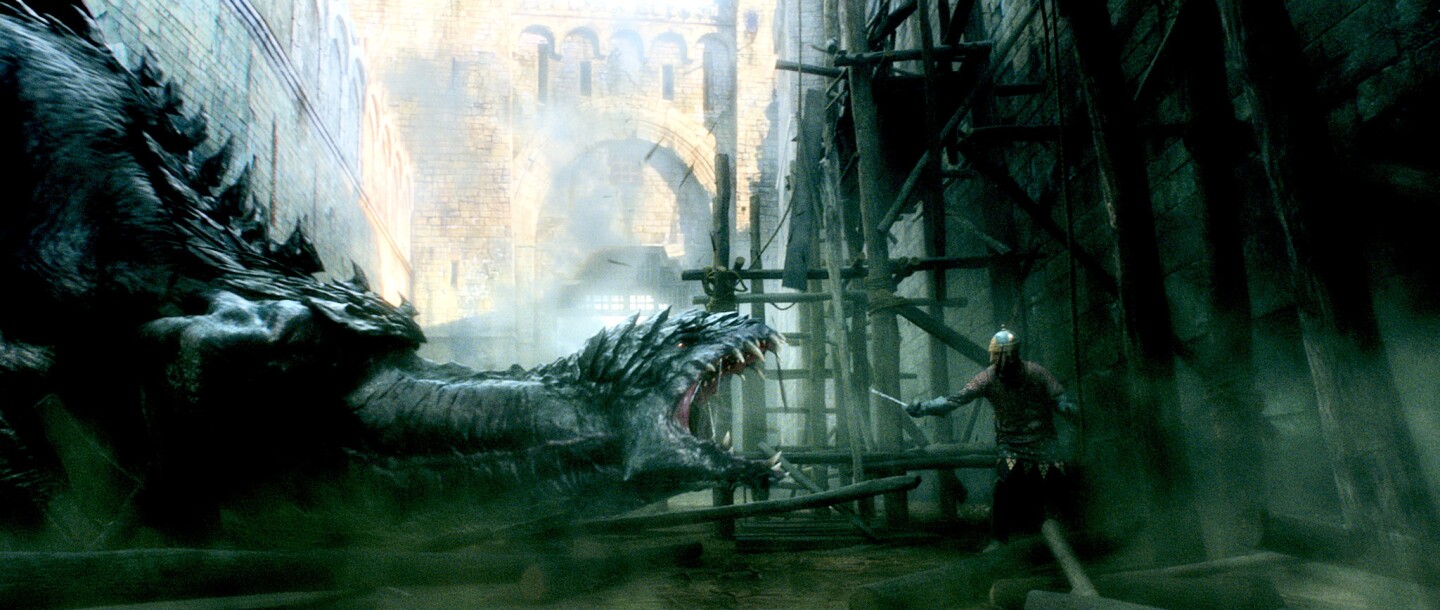 A brave soldier faces off against a dragon in the movie "Seventh Son."
(Legendary Pictures / Universal P / Legendary Pictures / Universal P)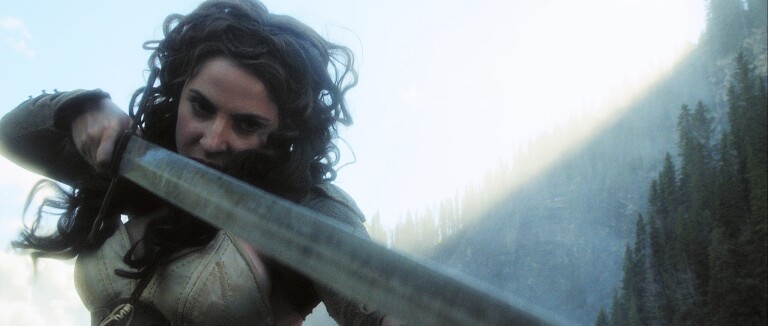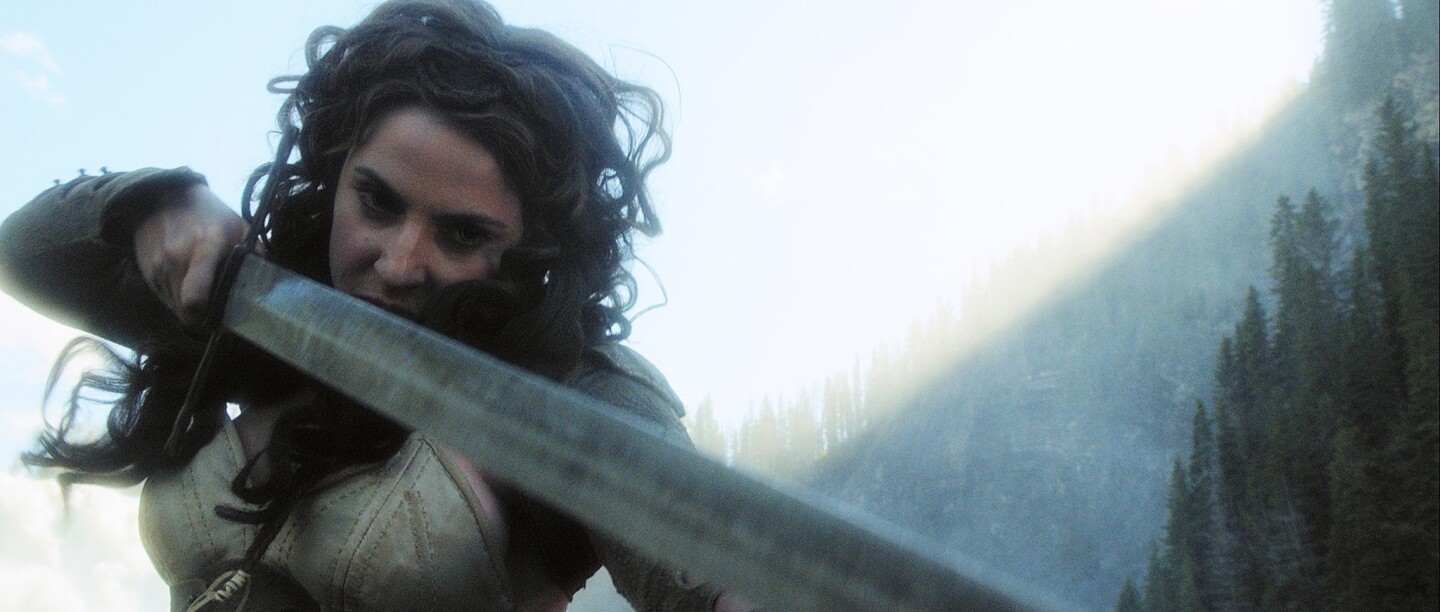 Antje Traue is Bony Lizzie, Alice's magical mother and the Queen's beloved sister and trusted confidant, in "Seventh Son."
(Legendary Pictures / Universal Pictures)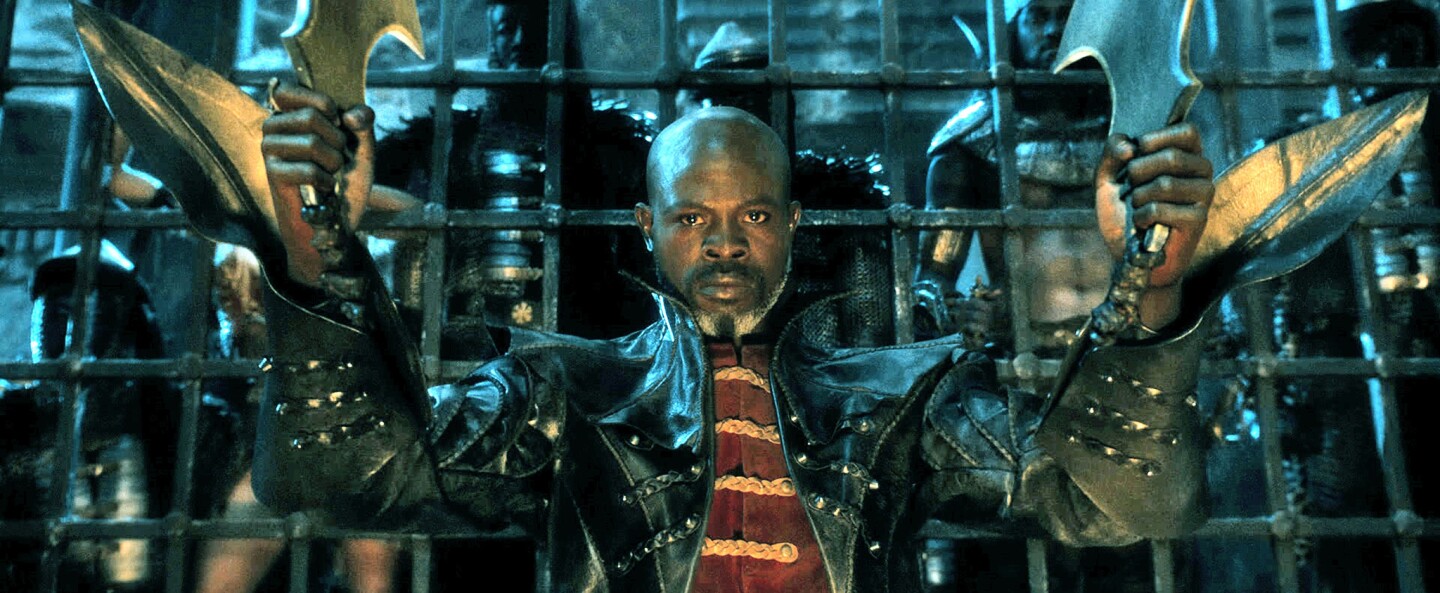 Djimon Hounsou is Radu, a blade-wielding warlock with the power to transform into a raging creature of darkness in "Seventh Son."
(Legendary Pictures / Universal Pictures)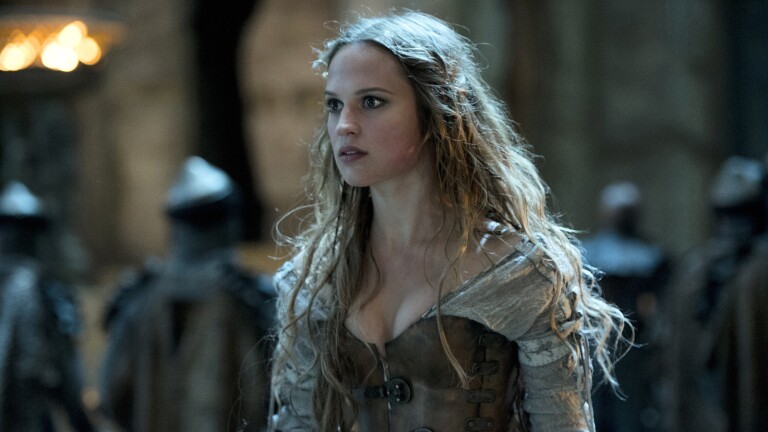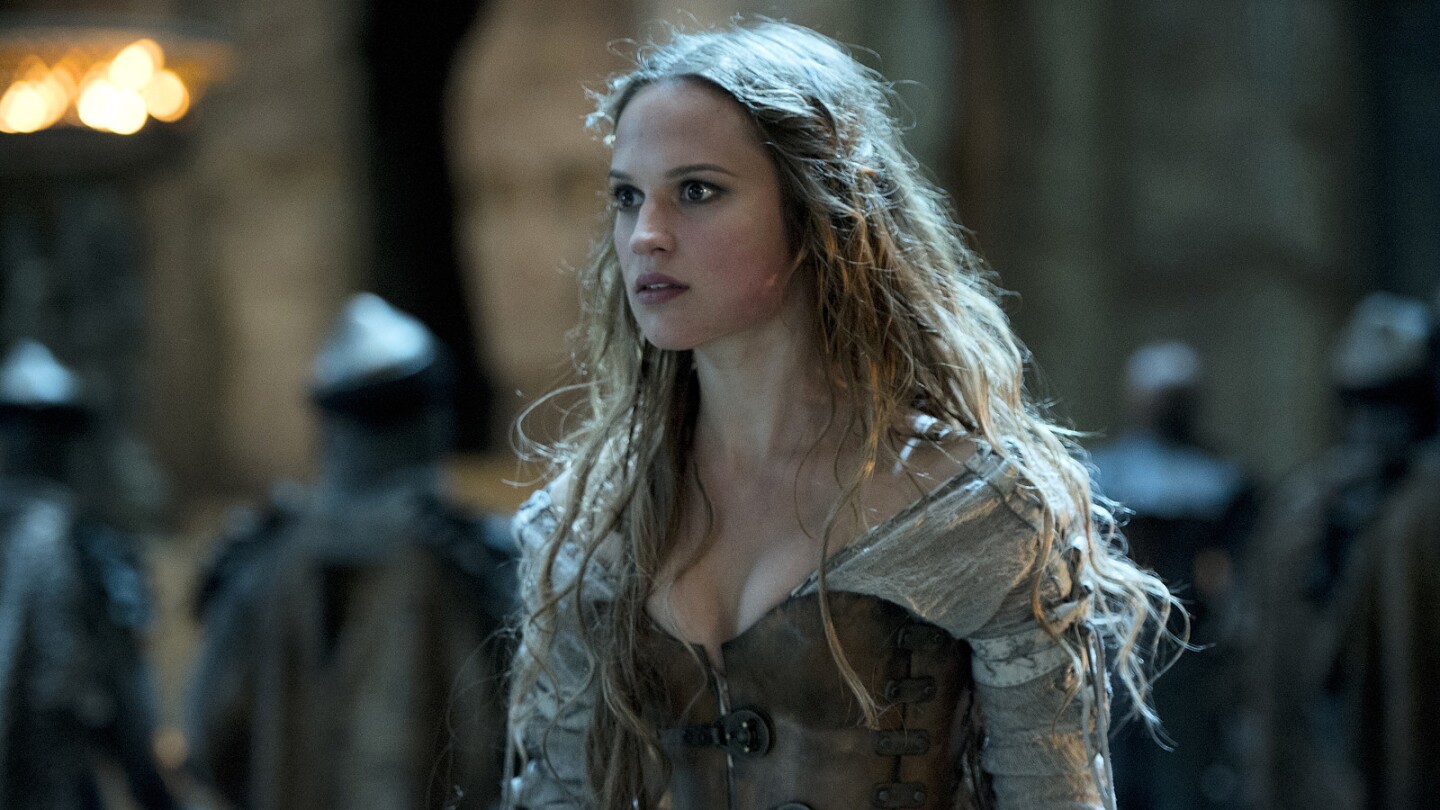 Alicia Vikander is Alice, a half-witch spy who falls for Tom, in "Seventh Son."
(Kimberly French / Legendary Pictures / Universal Pictures)
Los Angeles Times Film Critic
I know it's early, but "Seventh Son" may actually be the worst movie of the year. It will most certainly be a contender. The medieval/fantasy/action/drama/romance hits pretty close to a perfect 10 on the egregious scale.
Let's start with the beginning and work our way down from there.
Scene: a windy mountain top. A heavy metal disk — latticed, not solid — pounded shut by a lone man. An antsy horse nearby. A woman's desperate "have mercy" rises. Man and horse speed away. Cue effects: Time-lapse of sky above, mountain below — many weather patterns zoom by, for a very long time. Must be years.
It is — in the sense that it feels as if the effect will never end.
Next we see a medieval tavern where formal character introductions begin. It's a great cast. Seriously. Actors who are loved, respected, some even Oscar-nominated and/or awarded. It's perhaps best to assume the "yes" from Julianne Moore, Jeff Bridges and Djimon Hounsou to "Seventh Son" was made on little sleep or under the influence.
They play, respectively, a dragon-witch named Mother Malkin, a spook-grand master of the supernatural called Master Gregory and a shape-shifting evil something or other who goes by Radu.
For rising stars such as Ben Barnes (dashing Prince Caspian in the "Narnia" films), Kit Harington (dishy Jon Snow of the Night's Watch in "Game of Thrones") and the Swedish actress Alicia Vikander (the lovely opposite Mads Mikkelsen in "A Royal Affair"), it's early enough in their careers that all will be either forgotten or forgiven.
Barnes plays the film's anointed one, Tom Ward, Master Gregory's new apprentice, the seventh son of a seventh son. Harington, as Billy Bradley, was Master Gregory's apprentice, sob, all too briefly. Vikander is Alice, the very fetching half-witch who soon steals Tom's heart.
Let's pause for a word for (yes, for) our sponsors. To those who signed off on the reportedly $90-plus-million budget. Next time, just say "no." To those who kept delaying "Seventh Son's" release — you were right.
For acclaimed Russian director Sergei Bodrov, this foray into English-language filmmaking is a rare fail. Bodrov certainly knows his way around epics, as his excellent Oscar-nominated films "Mongol" and "Prisoner of the Mountains" attest. "Seventh" comes as a shock. Virtually every performance falls flat, aided no doubt by the vapid dialogue. And Bridges is saddled with an awful accent he never masters.
The movie is based on John Delaney's popular young adult novels, published in the U.S. as "The Last Apprentice." There are 13, and the bits and pieces pulled to patch together this sketchy script by Charles Leavitt ("Blood Diamond") and Steven Knight (with an Oscar nod for "Dirty Pretty Things") do not do the series justice.
Any hopes that the film, like the books, would produce a string of successes were probably dashed when Moore in her dragon incarnation breaks free. It comes early and is unfortunately not the thrilling, terrifying moment it's meant to be.
With time on her hands, Mother intends to A) rule the world, B) punish Master Gregory for her imprisonment and C) fix up her mountain kingdom. C) she can manage with the wave of her hand. A) and B) will take the rest of the movie to resolve.
Back to the tavern. Master Gregory is drunk. The bells are ringing to signal danger. Bradley comes rushing in. As do some soldiers who apparently know nothing of Master Gregory's prowess. A fight ensues with Bridges doing a lot of fast-moving sword fighting and extensively choreographed pummeling, though to think of it, there might have been a stunt double mentioned somewhere.
Tom's soon recruited to help Master master Mother. Their journey is treacherous. Tom will be tested. Possibly tattooed. Meanwhile Mother's fire-breathing mad — but then apparently she always is, and she didn't even have to pay the price of admission.
------------
'Seventh Son'
MPAA rating: PG-13 for intense fantasy violence and action throughout, frightening images and brief strong language
Running time: 2 hours
Playing: In general release
---
The complete guide to home viewing
Get Screen Gab for weekly recommendations, analysis, interviews and irreverent discussion of the TV and streaming movies everyone's talking about.
You may occasionally receive promotional content from the Los Angeles Times.