Sundance Film Festival 2017 likely to feel more political, on purpose or not
The Sundance Film Festival has long been a bastion of values of inclusion and diversity that have suddenly become deeply politicized following the recent election cycle. What often seemed essentially harmless, platitudinous stances may suddenly take on an oppositional, even radical, dimension.
The festival has begun to roll out the programming announcements for its 2017 edition with the release Wednesday of an initial slate of 66 films for the U.S. Competition, World Competition and Next sections.

For the record:
5:25 a.m. June 4, 2023An earlier version of this post credited the black-and-white still from "Whose Streets?" to Autumn Lin Photography / Sundance Institute. The photo is by Lucas Alvarado-Farrar.
This year's festival, which takes place Jan. 19-29, overlaps with two events from beyond its home state of Utah that may nevertheless have an impact on it — the presidential inauguration and the announcement of this year's Oscar nominations.
FULL COVERAGE: 2017 Sundance Film Festival »
The festival's programming team was already deep in the throes of pulling together the festival long before the recent presidential election results, but they expect the mood of the festival may now be different than what they were initially anticipating.
"I do think audiences are going to be looking at these movies differently, even though we weren't bringing that to them in the moment," said festival director John Cooper, adding that he believed the works will provide a chance for festivalgoers to "take refuge" in stories that represent a full range of the American experience.
"It didn't change any of our decisions, but we did talk about then what the lives of these films might be post-election," added director of programming Trevor Groth.
Nowhere will that real-world urgency be felt likely as strongly as with the 16 world premiere titles in the U.S. documentary competition. Matthew Heineman's "City of Ghosts" will include footage from inside a Syrian village overtaken by ISIS. "The New Radical," directed by Adam Bhala Lough, will look at millennial radicals in the United States and Britain.
Peter Nicks' "The Force" will look at the Oakland Police Department, and Sabaah Jordan and co-director Damon Davis' "Whose Streets?" will look at the aftermath of the death of Michael Brown in Ferguson, Mo. Sundance organizers said movies like these, while telling difficult stories, provide a heartening reminder of the power of cultural expression in complicated times.
"All through the program, the boldness of the filmmakers, the inclusion and diversity of the stories, the different places and people that we were seeing in front of the camera and behind the camera was very encouraging to me," Cooper said.
Among other films in the U.S. documentary competition are Kitty Green's "Casting JonBenet," on the local effect of JonBenet Ramsey's story on her Colorado hometown, and Peter Bratt's "Dolores," about activist Dolores Huerta.
The U.S. Dramatic Competition will feature 16 world premieres. Eliza Hittman's "Beach Rats," Alex Ross Perry's "Golden Exits," Gillian Robespierre's "Landline" and Brett Haley's "The Hero" all come from filmmakers who have been at the festival before in other sections.
"I Don't Feel at Home in This World Anymore" finds actor Macon Blair making his debut as writer-director, while actress Zoe Lister-Jones makes her writing-directing debut with "Band Aid." Veteran television writer and producer Marti Noxon makes her feature debut as writer-director with "To the Bone."
Michael Larnell's "Roxanne Roxanne" tells the story of rapper Roxanne Shanté. Matt Ruskin's "Crown Heights" is also draws from real life, telling a story also adapted for "This American Life."
For the first time, the festival is spotlighting a specific theme across its programming, with an emphasis on climate change and environmental preservation. The New Climate program includes the documentaries "Chasing Coral," "Trophy," "Water & Power: A California Heist," "Plastic China" and "Machines." There will also be panels and events around the topic.
"My own engagement on climate change began more than 40 years ago, and the urgency I felt then has only grown stronger given its very real and increasingly severe consequences," said Robert Redford, president and founder of Sundance Institute, in a statement. "If we're going to avoid the worst-case scenario, then we must act boldly and immediately, even in the face of indifference, apathy and opposition."
"Climate change is one of the big issues facing us in the world and we think a lot of it is getting lost in the notion of who is telling the story," Cooper said. "We thought, 'Well, let's form a moment at the festival to talk about basically media interpretation of climate change.' Then we started getting many films along these lines as well. So it turned out to be a heftier program than I think we even were planning at first. We've been following the filmmakers, like we always do."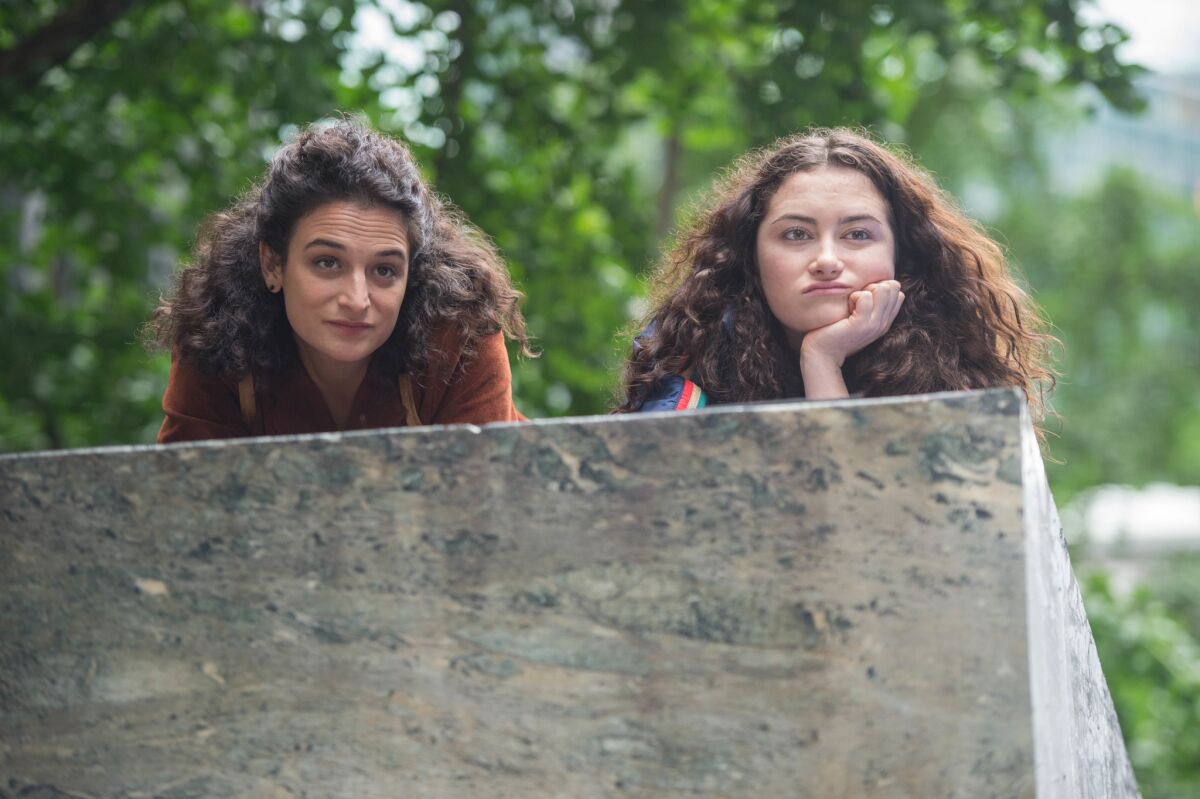 The Next section has become a key section of the festival for discoveries and oddball titles that might not fit elsewhere at the event. The highest-profile title in the section this year by far is director David Lowery's "A Ghost Story," starring Rooney Mara and Casey Affleck. The trio previously worked together on "Ain't Them Bodies Saints," which played in the festival competition, and Lowery more recently made Disney's big-budget "Pete's Dragon."
Other notable titles in the section include Amman Abbasi's "Dayveon," Sydney Freeland's "Deidra & Laney Rob a Train," Janicza Bravo's "Lemon," Justin Chon's "Gook," Michelle Morgan's "L.A. Times," Dustin Guy Defa's "Person To Person" and Cory Finley's "Thoroughbred."
The world cinema dramatic competition and the world cinema documentary competition will each include 12 titles.
With more announcements to come over the coming weeks, including the typically acquisitions-ready Premieres titles and the Midnight section, the festival announced a total program of 113 feature films overall from 31 countries and 36 first-time filmmakers chosen from more than 4,000 feature submissions. Complete program information can be found at sundance.org/festival.
Last year saw the film "The Birth of a Nation" take both the grand jury and audience awards and garner the biggest price ever for a film at Sundance when it was bought by Fox Searchlight Pictures for $17.5 million. The film subsequently failed to catch on both at the box office and in the awards conversation amid intense media scrutiny over the past of writer-director-star Nate Parker.
But the energy of the film's moment at Sundance 2016, the special alchemy of the right movie at the right time, is the kind of thing that keeps hopeful filmmakers, journalists and industry personnel returning to the festival year after year.
"The truth is there are some years where you have a sense the films are going to do that," Groth said. "We had a sense with 'Beasts of the Southern Wild' and with 'Whiplash,' but honestly with 'Birth of a Nation,' we knew there was a power in that film and that it was going to have people talking about it, but I never could have predicted it was going to have the festival life that it had. So in that sense, who knows, we'll see that happens in the mountains of Utah with these new films."
Times staff writer Steven Zeitchik contributed to this report
SIGN UP for the free Indie Focus movies newsletter »
Follow on Twitter: @IndieFocus
Also:
Gotham Awards: Big night for 'Moonlight'
Plumbing the depths of sorrow with Casey Affleck and Kenneth Lonergan in 'Manchester By the Sea'
Decoding the lingustic gekiness behind "Arrival's' sci-fi sheen
Get our L.A. Goes Out newsletter, with the week's best events, to help you explore and experience our city.
You may occasionally receive promotional content from the Los Angeles Times.