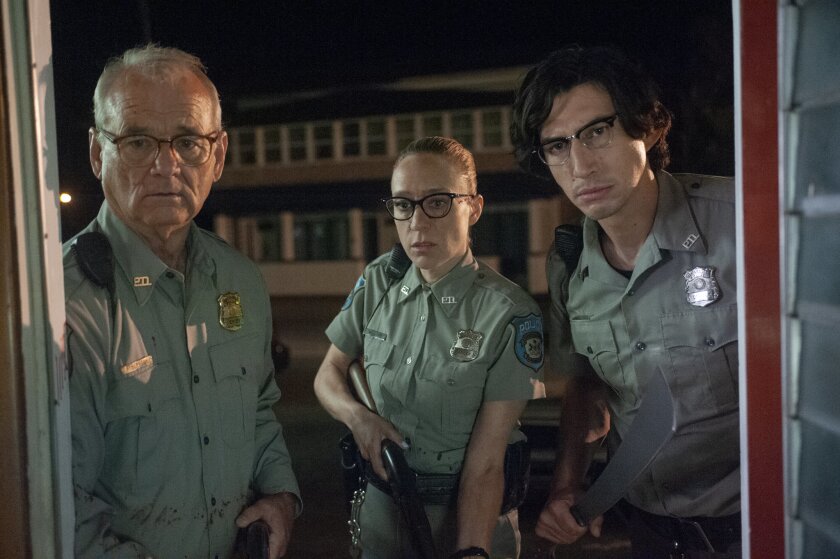 In a remarkably singular and widely influential career, filmmaker Jim Jarmusch has never stopped exploring and evolving. Each new film contains his trademark droll humor, observant visual style and purposefully underplayed performances. From frequent road trips to a period western, a contemporary samurai film, an espionage thriller or a vampire movie, his work is always full of the unexpected.
In "The Dead Don't Die," Jarmusch's latest film, a small town is beset by the undead after the Earth is set off its axis by man-made environmental changes. In a purposeful nod to the zombie movies of George Romero such as "Night of the Living Dead" and "Dawn of the Dead," a deep current of social and political awareness runs throughout. The film is both playfully absurd and bracingly earnest, funny until it isn't and the tone shifts to one of frustration, resignation and sadness. Is it too late to save ourselves, the movie seems to be asking, dismayed by the answer.
"The Dead Don't Die" features at least one actor from every one of Jarmusch's previous fiction feature films, going all the way back to his 1980 debut, "Permanent Vacation." Many of the actors have even been in more than one of the director's films. The list of returning actors includes Bill Murray, Adam Driver, Tilda Swinton, Chloë Sevigny, Tom Waits, Iggy Pop, Rosie Perez, Steve Buscemi, Eszter Balint and Sara Driver. Then there are the actors appearing in a Jarmusch film for the first time, such as Selena Gomez, Danny Glover, Caleb Landry Jones, Luka Sabbat and Carol Kane. It's not exactly the Jim Jarmusch expanded cinematic universe, but it could be.
Jarmusch and some of his returning collaborators spoke about what draws them to working with one another and what the enigmatic story of "The Dead Don't Die" means to them.
Jarmusch: I'm very stubborn and I know that I can't make a film for a demographic or for the people who put up the money. It's just not my nature. So every film I've ever made is made by us, the collaborators, for us.
We only have our own intuition and our own instinct. And that's invaluable to me. So every film I've ever made, I have complete control over who my collaborators are and complete control over the film creatively: final cut, casting, the music, editing, everything. I don't know how to do it another way. I don't know how to make something for somebody else.
Every film I've ever made is made by us, the collaborators, for us... I don't know how to make something for somebody else.
Jim Jarmusch
Here is some of the cast of "The Dead Don't Die" on what draws them back to working with Jarmusch and what makes his work special.
Bill Murray (also in "Coffee & Cigarettes," "Broken Flowers," "The Limits of Control"): I like him. I think he's a cool guy, and he makes me laugh and I make him laugh and he's very thoughtful. We just did an interview together and I came out, and I said, "Jeez, it's funny, you have opinions on things, and I just tell anecdotes that sort of reflect the way I think about things." He's got a good brain.
He treats his crew really well. I have a lot of respect for people that understand that it's a massive collaboration. It's a gypsy world and, you know, gypsies stick together. You have this experience when you make movies where you're thrown together in a very intimate way for a short period of time, and never knowing if you'll ever see each other again. But you have to completely commit to people. And when you all do that, you get a great result. And when you work with people that do that and they ask you to do it again, you don't even think twice. So with someone like that, he says, "I got a script"; I'm like, "Great, when are we doing it?"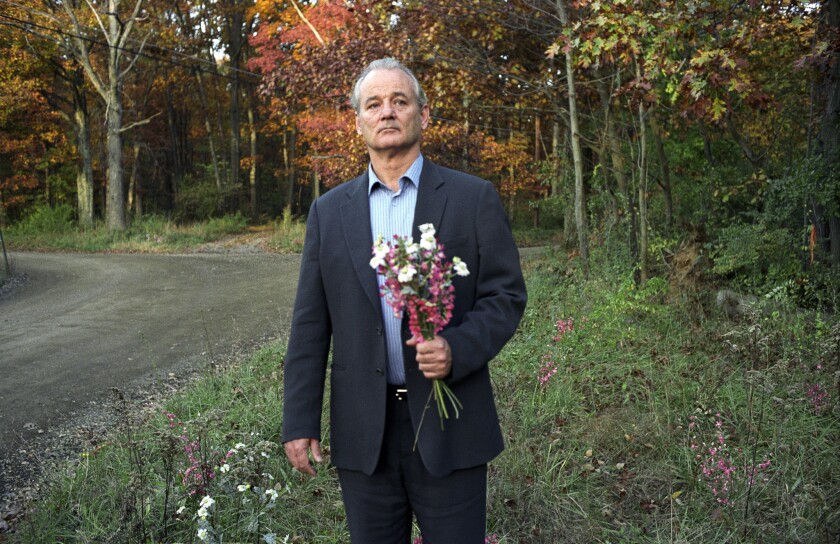 Chloë Sevigny (also in the short film "Int. Trailer. Night" and "Broken Flowers"): I'm a fan. Just him as a filmmaker. When I was in high school, I think I was a freshman and my older friends, the cool kids showed me "Down By Law" and "Stranger Than Paradise." And that was my first foray into films other than popcorn blockbuster whatnot. And I was like, "Wow, movies can be like this?" So he really is synonymous, for me, with the filmmaker as artist, an auteur.
RZA (also in 'Ghost Dog: The Way of the Samurai," for which he produced the score, and "Coffee & Cigarettes"): "Ghost Dog" was first. So it started in 1999, we shot in '98 and we released it in '99. And that was my first film as a composer, first appearance on a big screen as somebody other than appearing in some of those comedy movies [Wu-Tang Clan] would pop up in. Jim is the type of artist and director that inspires artists, that discovers artists and that also opens the door for artists. And I'm one of those artists. If you think about the whole Hollywood world and everything, he opened that door for me.
Rosie Perez (Also in "Night On Earth") Personally, when he told me that he wanted to put me in one of his films, I mean, as a New Yorker and a film lover, I couldn't believe it.
Adam Driver (Also in "Paterson"): He is one of those rare people who is a good example of how you can be true to your convictions and still function in this business. He knows when to compromise, when not to compromise. He's incredibly funny. His writing is brilliant. He is totally unpretentious. He's the best kind of collaborator, what you hope it'll be: It'll be a dialogue and you show up and everyone's respectful of your time and you're prepared and they're prepared. It's all of those things. There's no bad part of it. He's just a great person to work with.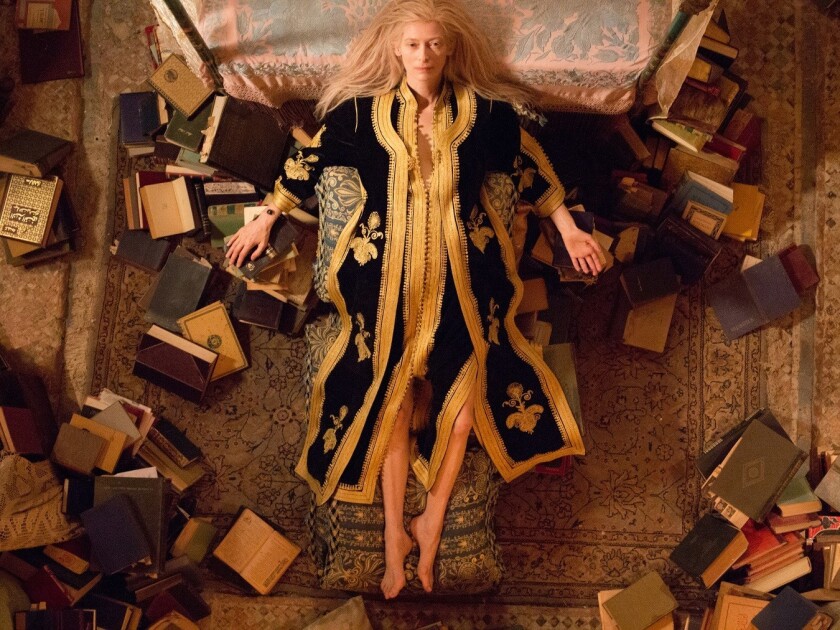 Tilda Swinton: (Also in "Broken Flowers," "The Limits of Control" and "Only Lovers Left Alive"): Jim is a musician. I feel that his filmmaking is very musical. The way he works as a director is like we're in a session when we're shooting, meaning that we're not just interpreting what he's written down — whether we're shooting it or lighting it or performing it. We are jamming and refining and inventing as well and throwing stuff out and bringing new stuff in. We're cooking it together.
Iggy Pop: (also in "Dead Man," "Coffee & Cigarettes" and the documentary "Gimme Danger") Well, he's my homie. If he asks, I'm just kind of on automatic.
The film's typically idiosyncratic storytelling leaves room for the interpretation of individual viewers. Where Jarmusch himself is often reluctant to talk about what it all is intended to mean, here some of his cast share their own reactions to the movie.
Murray: I didn't know exactly what to expect, even though I was in it. So it's really a beautiful movie and strong, it's powerful. It's got some wonderful humor in it and Jarmusch isn't going to make an ordinary zombie movie. There's going to [be] some depth to it. It just keeps coming. A zombie movie, that's quite an obligation to do something unique with it.
I'm usually very aware of the time that we're taking to tell a story. And because of this tension that's created, this emotional foreboding that's created, you don't feel the time, you don't feel how long it is, you're content with the discomfort or the apprehension about what's going to happen. You're content with it. You know you're in really good hands.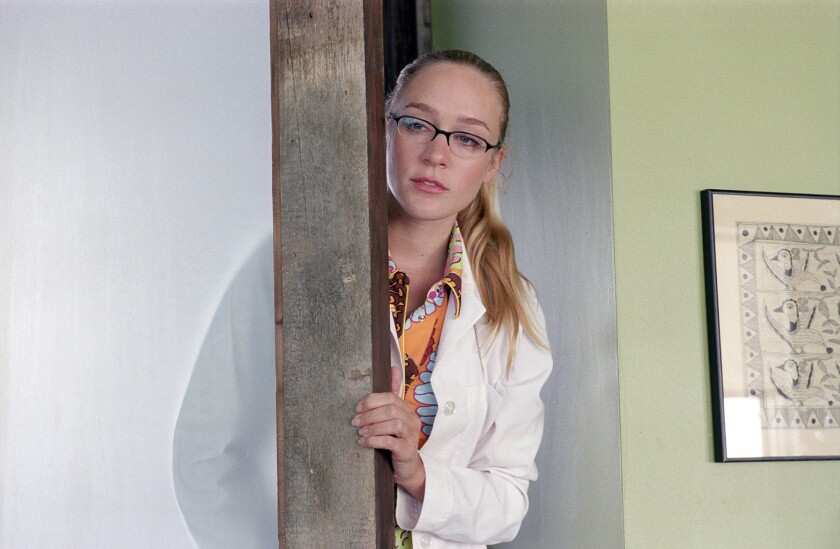 Sevigny: I was very surprised by how heavy it felt. The turn at the end was very surprising as a viewer. Just from being on set and the deadpan kind of humor, I was surprised by that turn. And the sincerity of it, the weight of the situation. You could really feel his turmoil and existential angst over what's happening. I know the environment and environmental issues weigh very heavy on his heart. And I feel like that really comes through.
Perez: I think it's everything that he intended to say, because when we first spoke on the phone about it, he just said, "It's so sad what's going on. And I just don't know any other way how to express it except with zombies." And I fell out laughing, like, "Oh my, God, you're crazy." And he says we all need to wake up. And there was just like a moment of quiet and I went, yeah. And he goes, "OK, so read it, and tell me what you think." And that was it. That was his explanation of this entire project.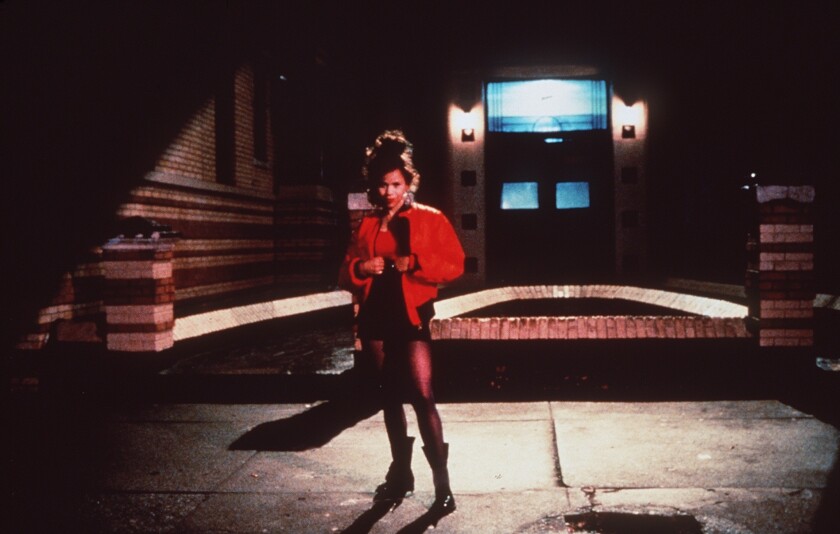 Driver: Something [Jim & I] share as far as a work ideology, is that I don't believe in attaching meaning to things because I feel like it shortchanges it. With Jim's scripts, the writing is so good, there's not really too much to change, but I know it can be interpreted different ways.
As far as what it adds up to, that is kind of beyond our responsibility, because people are all different. I try not to get too, and neither does Jim, self-analytical. And it's a delicate balance. There are points that I feel like he's trying to make, but he's open to a better idea.
One character in the film wears a red ball cap that says "Keep America White Again." Is this movie a response to the Trump era?
Jarmusch: Well, let's say to the era we're in. I'd rather leave his name completely out of that, although I asked for it a little bit with the hat. But the reason for the hat, the film is reflective, as are all of George Romero's films, and zombies are a very obvious metaphor, right? So it does reflect that element of racist sloganeering, the hat, that we have now. It's now pervasive, and like our godmother film, "Night of the Living Dead," our film does end with a kind of calling out of corporate greed and mass consumption as a dead end and a negative thing. And that's clear. I'm not hiding that, but that's not the pure intention of the film. I hope the film's funny and kind of entertaining too. It is a comedy, but the dark and sociopolitical threads are clearly woven in, but they're woven in with other things.
Times reporter Amy Kaufman contributed to this story.
SIGN UP for the free Indie Focus movies newsletter »
Follow on Twitter: @IndieFocus
---