'The Prodigy' director Nicholas McCarthy shares his biggest horror influences
Although "The Prodigy" director Nicholas McCarthy grew up in the Hollywood neighborhood where the climax of John Carpenter's "Halloween" was shot, he didn't see the iconic horror film in full until he was an adult.
"I only saw the movie once, but I'd seen clips on PBS' 'Sneak Previews' when I was about 9 years old," he said during a Dearly Departed horror-movie locations tour that took us to the area. "But because I'd only seen it on television, that was the first time I'd ever seen the difference illustrated on a wide screen, and those images were so powerful."
Orion Pictures' "The Prodigy," which follows a young mother (Taylor Schilling) as she struggles against the supernatural forces that have overtaken her son (Jackson Robert Scott), features Easter eggs from several other classic horror movies. For instance, McCarthy took special care to ensure that the title slides in the movie shared the same font as the Orion classic "The Silence of the Lambs." Here, McCarthy expands on "Halloween" and some of the film's other genre influences:
"Halloween" (1978)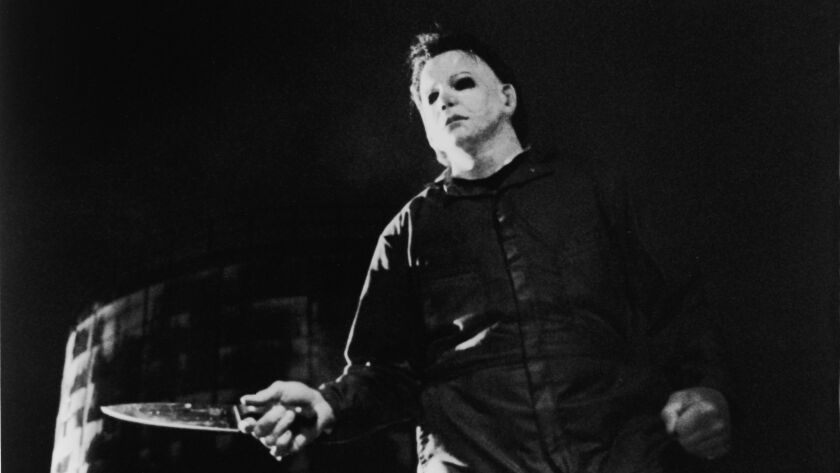 "The movie is a little shoddily made at times because it was so low budget, and the kids are annoying, but the central performance of Jamie Lee Curtis … there's a magic there and it grounds us [the viewer] in her, someone that felt like a real person. It's a real place and [she's] a real person, and that's what we were trying to do with Taylor in 'The Prodigy' as well."
"A Nightmare on Elm Street" (1984)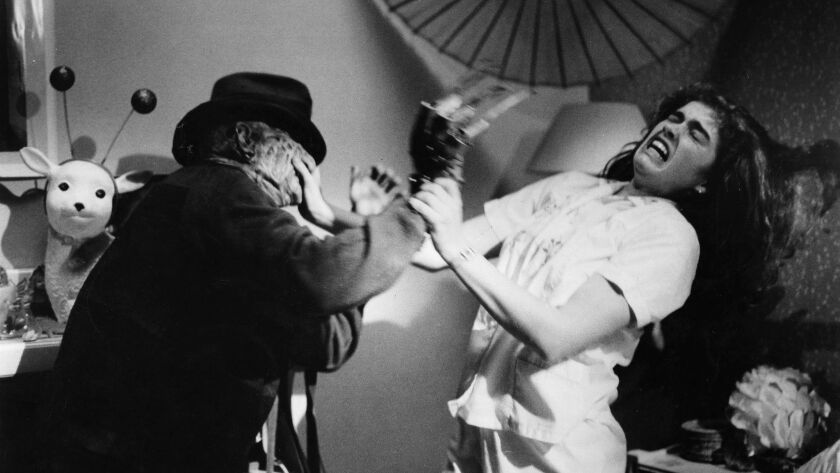 "That movie changed my life. The idea that there's this whole other world that exists when you close your eyes and that world can kill you was so fascinating and scary to me. It's extremely insidious in the sense that Freddy Krueger is almost a comical character — there's a tone to his language. But when you think about the mythology behind that character who killed all these children and then the parents decided to take justice into their own hands and burn him alive, it's so unbelievably horrible. That was Wes Craven's genius, to think of that story. Talk about a terrific twist on a slasher film."
"The Exorcist" (1973)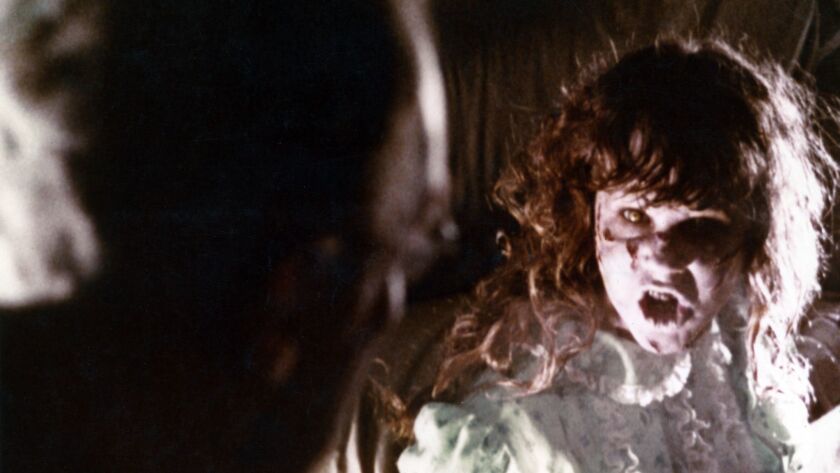 "The other film that was the big reference for ['The Prodigy'] was 'The Exorcist.' In particular, the first half as Ellen Burstyn is reconciling with herself what's happening with her child. There's an obvious parallel there. There's a scene in our movie where Sarah was supposed to come into Miles' room at night and I staged it so that his covers had been kicked off so she could pull them up and tuck him in, which is exactly what Ellen Burstyn does in 'The Exorcist.' There's a scene in the bathtub when she's shampooing Miles' hair and he says, 'Mommy, what's wrong with me?' That's exactly what she says in 'The Exorcist.'"
SPECIAL REPORT: The age of horror (2017) »
"I first saw that movie when I was 11 years old and there is a hypnosis scene.… I think I made it as far as that scene. I was raised Catholic. I was like, 'I can't watch this anymore, this is enough.' 'The Prodigy' was a chance to pay homage."
"Shock" (1977)
"It was directed by one of the great horror craftsmen, Mario Bava, and there's this incredible scare that he stages. He does this scare where this little boy seems to transform into a man in front of your eyes. When I read Jeff's script for the first time, I drew a line between the world of 'The Prodigy' and the world of that movie 'Shock,' which has a kind of adjacent, similar story. I actually had my DVD of the movie and showed it to the three actors and said, 'We're going to re-create this.' And we did it exactly as Mario Bava did it. It was really a thrill for me as a horror fan to be able to re-create the scene from a movie that I had seen with friends when I was probably about 20 years old."
RELATED: 'The Prodigy' filmmakers play tricks with the tropes of evil-kid movies »
follow me on twitter @sonaiyak
---
Get the Indie Focus newsletter, Mark Olsen's weekly guide to the world of cinema.
You may occasionally receive promotional content from the Los Angeles Times.