At Cannes, Thierry Frémaux doesn't want to talk about the alleged bad behavior of Quentin Tarantino and Alain Delon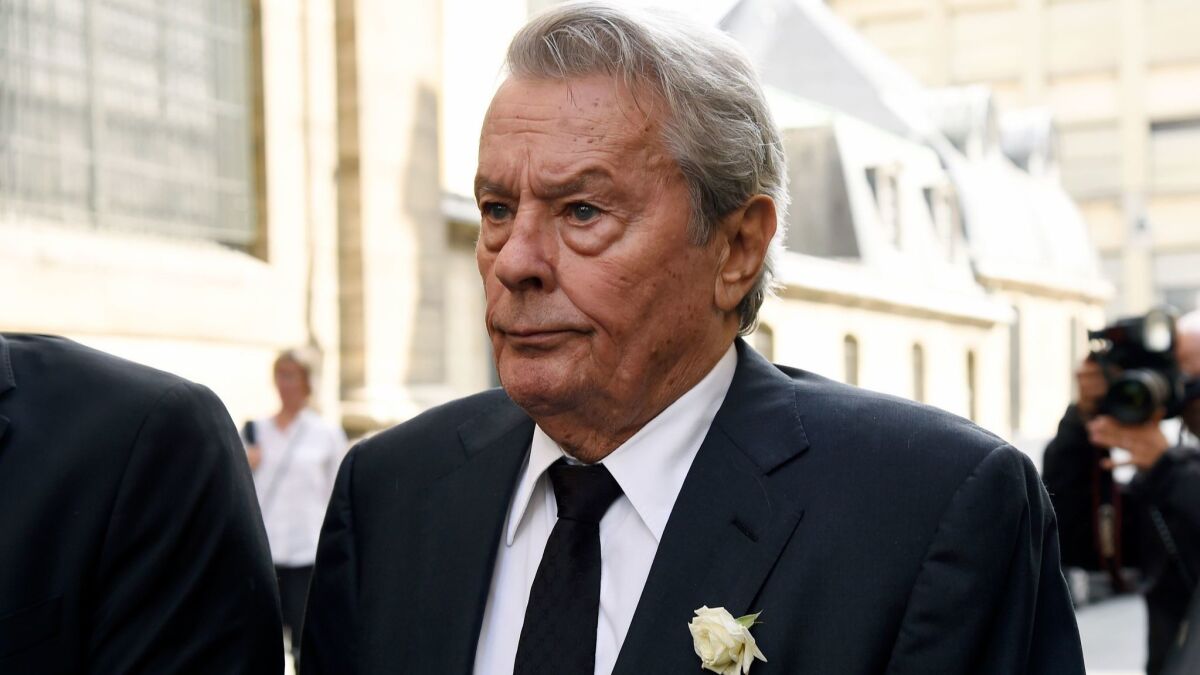 Reporting from Cannes, France —
Nearly two years after the #MeToo movement launched a worldwide reckoning, the bad behavior of men is still on the mind of those at the Cannes Film Festival. Not that festival director Thierry Frémaux is much interested in discussing it.
At the festival's kick-off press conference Monday, Frémaux dodged questions about allegations of misconduct against directors Quentin Tarantino and Abdellatif Kechiche, who both have films in the competition program. He also tried to shut down a question about why French actor Alain Delon is receiving an honorary Palme d'Or despite his admission that he has physically abused women and is against same-sex parents adopting children.
"What are you saying? What did Alain Delon do?" Frémaux asked a journalist in the crowd, before deciding to speak about the actor because he felt a sense of "protest in the room." He said the festival is not giving "the Nobel Peace Prize" to the 83-year-old, and added that Delon is "entitled to express his views" even if "personally [I] am not in agreement with them."
"Cannes as a festival condemns certain statements, but we are in favor of freedom of expression," Frémaux said. He also implied that an American petition calling to ban Delon from the festival — which has nearly 15,000 signatures and refers to the "Purple Noon" star as "racist, homophobic and misogynistic" — was misguided.
"Why aren't there more petitions for climate change and the U.S. president?" he asked. "Nobody's perfect. Neither is Alain Delon. And I'm sure you aren't either."
As for Kechiche, Frémaux had no comment on the director, whose four-hour "Mektoub, My Love: Intermezzo" will debut here May 23. In October, a 29-year-old actress filed a sexual assault complaint with French authorities against the 58-year-old; the Paris prosecutor's office said that month that it had opened a preliminary investigation into Kechiche. The Palme d'Or-winner also faced criticism from his "Blue Is the Warmest Color" stars Léa Seydoux and Adèle Exarchopoulos, who said after the 2013 release that they were forced to do multiple takes of a nude sex scene that they felt were excessive and embarrassing.
Meanwhile, Frémaux said he wanted Tarantino in the competition with "Once Upon a Time in Hollywood" because he's "one of the most important directors of his generation" and "he's a friend, and it's very pleasant to have one's friend back in the festival."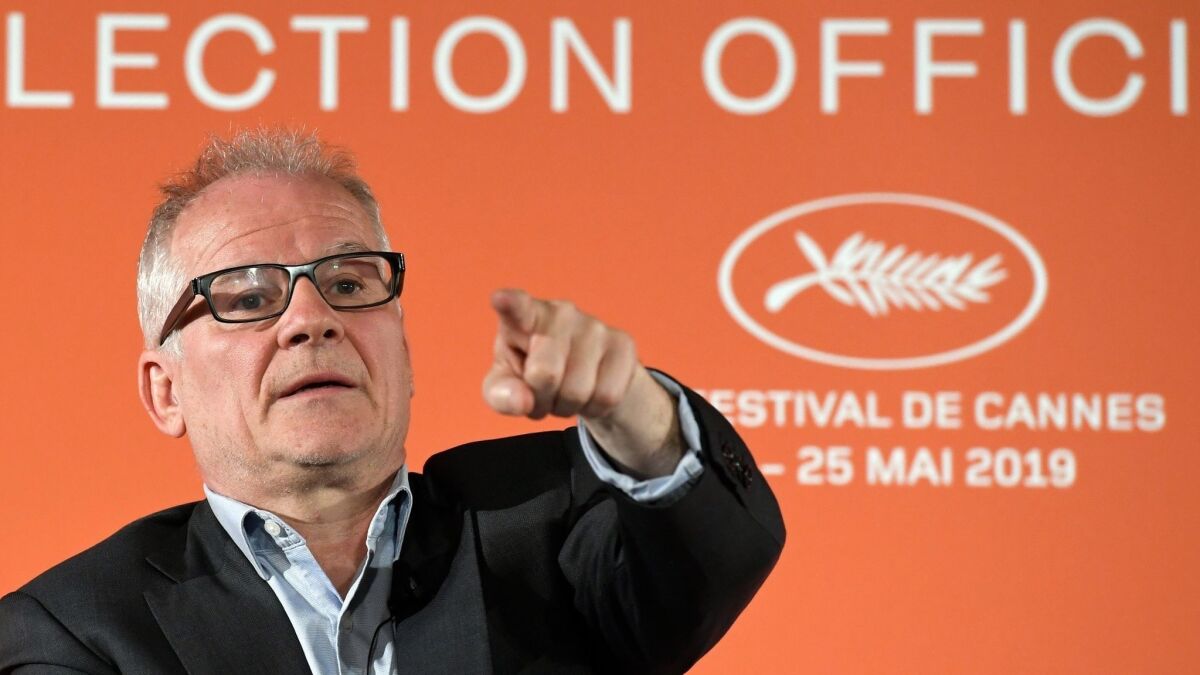 Last year, Tarantino said he "deeply regretted" urging Uma Thurman to perform a dangerous car stunt on the set of "Kill Bill" that the actress said left her with a "permanently damaged neck" and "screwed-up knees." Thurman also said that she had told Tarantino that Harvey Weinstein had allegedly attempted to sexually assault her prior to "Kill Bill," and yet he continued to make films with the producer. But Thurman has remained supportive of the filmmaker, maintaining that she has "always had a good relationship" with Tarantino and would work with him again in the future.
Tarantino has not faced significant backlash in the film industry, and his latest project is one of the festival's most anticipated titles, featuring major stars including Leonardo DiCaprio, Brad Pitt, Margot Robbie and Al Pacino.
Last year, after 82 women walked the Palais de Festival steps — a symbolic gesture meant to honor the number of females who'd ever had films in the Cannes competition — Frémaux signed a gender parity pledge promising to be more transparent about how the festival selected its slate. And indeed, the 2019 competition was picked by four women and four men. But while "in terms of management, things are extremely equal" at Cannes, Frémaux said "the idea of [the pledge] was never that the selection would be based on gender parity."
According to a festival release, there are 20 female directors represented in this year's official selection — up from 11 last year. But only four female filmmakers will compete in the prestigious main competition section, representing just 19% of the program.
"Cannes is always criticized because they are asked to do things other festivals aren't asked to do. The Cannes Film Festival is asked to be absolutely perfect and impeccable," Frémaux said. "It would show a lack of respect if you picked a film simply because it was by a woman. ...I was speaking to a newspaper editor, and they were saying, 'Oh, well, gender parity — what about that?' And I said: 'Well, let's start with you.' Because I had five men opposite me. So you have to be careful whenever you read an editorial written by a male journalist. I feel like saying, 'Well, why don't you give up your place and give it to a woman?'"
Get our L.A. Goes Out newsletter, with the week's best events, to help you explore and experience our city.
You may occasionally receive promotional content from the Los Angeles Times.