Why Jordan Peele resisted the new 'Twilight Zone' reboot and who changed his mind
While the staggering success of horror satires "Get Out" and now "Us" have established Jordan Peele as a preeminent voice in the genre, the comic actor turned filmmaker was wary about signing on to revive the classic sci-fi anthology series "The Twilight Zone."
"At first he was kind of resistant, like 'Why mess with something that's perfect?'" said Simon Kinberg, a fellow executive producer on the reboot, which begins streaming April 1 on CBS All Access. "And then we started talking about, 'OK, if we were to mess with it, what would we do? How do we make it different? What would be today's version of 'Twilight Zone'?"
Before approaching Peele, Kinberg had already been in conversation with CBS, which owns the rights to the series, about the potential for a reboot. The "Dark Phoenix" director said it took a combination of timing and persistence to finally win Peele over. "It took a couple more conversations," he said, "to get him to really engage on it."
In their early talks, Kinberg and Peele began storyboarding concepts and potential episode twists. Those led to larger discussions that included fellow executive producers Audrey Chon, Win Rosenfeld and Glen Morgan and, eventually, CBS.
"That lasted probably a year or so," Kinberg said. "And then we started hiring writers."
He aid it was important to the producers to staff a writers' room that was diverse not just in terms of race and gender but experience.
"We had comedy writers, genre writers, writers who'd worked in TV before," Kinberg said. "And then they started pitching tons of different potential episodes."
The 10-episode first season explores themes including social media, the fascination and obsession with fame, police brutality and racial profiling, xenophobia, toxic masculinity and blind trust in institutions.
"We really tried to explore as much as we could and have each episode have a message and a point of view about what is wrong with our world right now," Kinberg said, "either [as] a cautionary tale or a lesson."
The original "Twilight Zone" was created in 1959 by Rod Serling, the TV godfather of intellectual sci-fi.
In many ways the show — which used metaphor and symbolism to explore controversial issues such as racism, urbanization, vanity and climate change — was ahead of its time. Serling's "Twilight Zone" served as a destination where parables about modern society could be stretched to grotesque, absurd heights.
In an era of online activism and social messaging swirling around issues similar to those Serling explored in his original series, the timing was ripe for a "Twilight Zone" reboot.
"Just given everything that happening in the news, all the upheavals here and around the world, I hear people almost every day say, 'Gosh, this is like 'The Twilight Zone,'" Kinberg said. "Certainly if I had said to you a few years ago that a reality star who had never held political office would be the leader of the free world, you probably would have been like, 'That's a really good episode for 'The Twilight Zone.' So I think the show right now reflects the times we're living in."
"The last few years have been a place where fact and fiction have blended together," Rosenfeld added. "We're in a place where you can have the lawyer for the president saying, 'The truth is not the truth.' And so I think people are already feeling like they're in a surreal space. We feel very similarly to what Serling did in his original version, which was responding to a world turned upside down."
This is not the first time a revival of the series has been attempted. Following the original's five-season run, there was a 1983 film produced by Steven Spielberg and narrated by Burgess Meredith, a mid-1980s iteration narrated by Charles Aidman and an early-aughts version hosted by Forest Whitaker that ran on UPN.
Kinberg posited that those attempts failed because they drifted too far from the original's ethos.
"In the little I've seen of them, they strayed a little bit from the original impulse and essence of Rod's series," he says. "We've tried really hard to stick to that essence and not just copy what Rod did, but copy his instincts, which were to be bold and original and provocative."
Yet with fans of the original show in mind, the new "Twilight Zone" is jam-packed with Easter eggs alluding to the first series, though the producers won't get specific about where to find them.
"Part of the fun of Easter eggs is you get to discover them," Kinberg said. "But we have tons of them. Some are little props that you notice sometimes in the background of the frame; some are a little bit more obvious, whether it's lines or themes from the original series. We felt like it was important [to include them] because we know how religious the hardcore fans are for the original 'Twilight Zone' — we are hardcore fans ourselves. So we wanted to let them know that we were as connected to the original as they were."
Some other instantly recognizable signatures that carry over from the original series include the show's iconic theme song, title sequence and the narrator, a role that, as with the original, is filled by a producer, a responsibility Peele initially rebuffed.
"He ultimately decided to do it because he felt like he could bring something different to the table," Kinberg said. "And we felt it was essential to have one of the creators and authors of the show [narrate] because you're being guided by someone who is [involved with writing] the episodes, not just an actor who's showing up and saying lines."
"Jordan has what Rod Serling had," Morgan said. "For the episodes that were a bit more fun, Serling had a twinkle in his eye, he had a little grin as he told us what to expect. And Jordan understands that and can deliver it better than anybody I can think of."
"He has these two hats," Rosenfeld said. "There's the 'Key & Peele' Jordan and then there's also the 'Get Out,' 'Us' Jordan, who is a real master of genre and science fiction. It's hard to imagine somebody else who could step into the scene the way that he can."
Producing an anthology series, especially one as beloved as "The Twilight Zone," posed challenges both physical and creative.
"You're essentially making a new little movie every week," Kinberg said. "The physical production is a lot more taxing than it would be on a serialized show because you really are starting from scratch with every episode. And then the creative side is challenging because you don't have throughlines; you don't have character arcs that you're building over the span of multiple episodes. You have to tell an entire self-enclosed story and that is its own art form. It's like writing short stories as opposed to writing a novel where each [episode] is to be a chapter of that novel."
"And conversely, every story is different but the show always has to feel the same, like the same program," Rosenfeld said. "And so that becomes a challenge in terms of what kinds of stories you tell, how you tell them, the tone, how production design works, so it's complicated."
Then there is the challenge of dealing with an ever-revolving set of actors in the anthology series. Among them, Adam Scott, Kumail Nanjiani, Tracy Morgan, Sanaa Lathan, Steven Yeun, Seth Rogen, Chris O'Dowd, Greg Kinnear, Damson Idris, DeWanda Wise, Ginnifer Goodwin, Jacob Tremblay, Taissa Farmiga, Ike Barinholtz and Rhea Seehorn.
Audrey Chon, another executive producer on the show, added, "I didn't realize in making this TV show we started a movie studio. And it certainly felt that way sometimes."
Besides the difficulty of starting from scratch each week, the producers were also transparent about the tremendous amount of pressure they feel to measure up to the original.
"There's very few things in popular culture that have the same weight to them as 'The Twilight Zone,'" Kinberg said. "So much so that it's part of the vernacular as a way we describe the world."
Inevitable comparisons to Netflix's "Black Mirror" and Amazon's "Philip K. Dick's Electric Dreams" only added to the challenge, though the producers are quick to differentiate their show from Charlie Brooker's tech-centric series.
"I wouldn't presume to tell Charlie Brooker what his show is about, but I guess for me it's about the idea of the dangers of technology," Rosenfeld said. "'The Twilight Zone' isn't focused on technology per se, though there's certainly technology in our world. We take on other things and I think the other difference is the tone. 'The Twilight Zone' is a little less dark. Even though its stories can be creepy and unsettling, they're never cynical or pessimistic, and I think at the heart of the show is a certain empathy."
"I think our show has a timeless, classic feel to it so we're not really that interested in vilifying new technology," Kinberg said. "Our show has a little more of an ironic sense of humor to it and explores lots of different genres: horror, science fiction, thriller, surreal comedy. But we're certainly all very aware of those other shows and we don't want to overlap with them, so it's something we're careful about."
CBS has maintained the rights to the show since its original run but the producers felt the streaming space fit their version of the show.
"What Rod was doing was so innovative in his time, we felt like if he were alive today and making a new series, he probably would be interested in the streaming space because that's where a lot of new voices and audiences [thrive]," Kinberg said. "It just feels like the next stage in storytelling, medium-wise."
The CBS All Access streaming service also allows for the exploration of mature themes and explicit language in a way that broadcast TV doesn't.
"And also time," Rosenfeld said. "Each episode is not necessarily the same length. We're not slaves to a clock, which makes it really fun because you can really let the story be as long as it needs to be."
One of the reasons that the "Twilight Zone" manages to remain such an enduring brand 60 years after its inception is its way of offering up palatable social parables through the guise of entertaining genre stories.
"Rod Serling really unlocked this idea that you can tell sophisticated stories about flawed characters and real problems in the world," Rosenfeld said, "and put it in a truly genre and sci-fi lens."
"It's very rare, I think, to find the collision of those things," Kinberg added. "To be really entertained and also feel enlightened by the same thing."
FACES OF THE REBOOT OF "THE TWILIGHT ZONE"
Jordan Peele: executive producer, "The Narrator"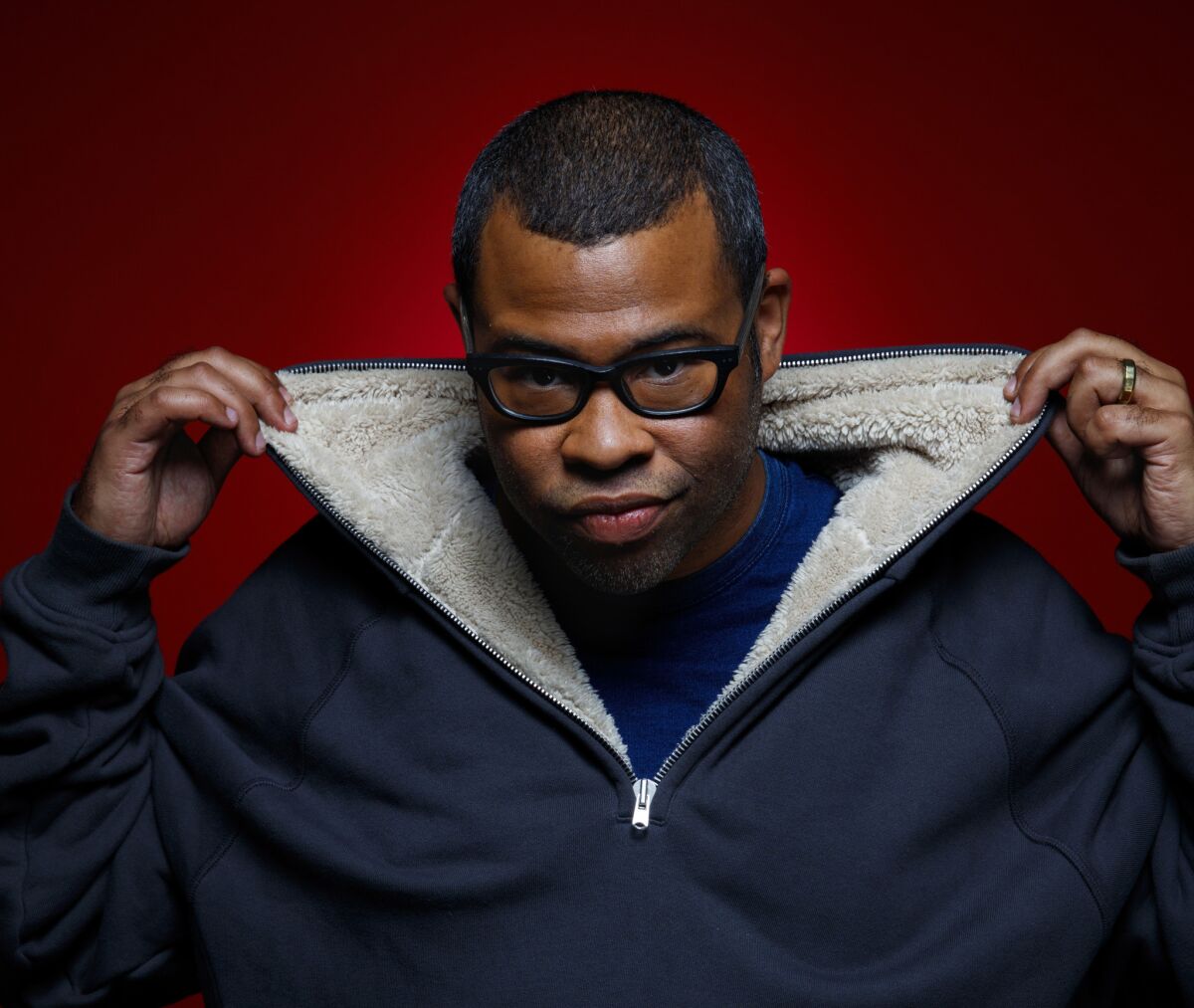 Simon Kinberg: executive producer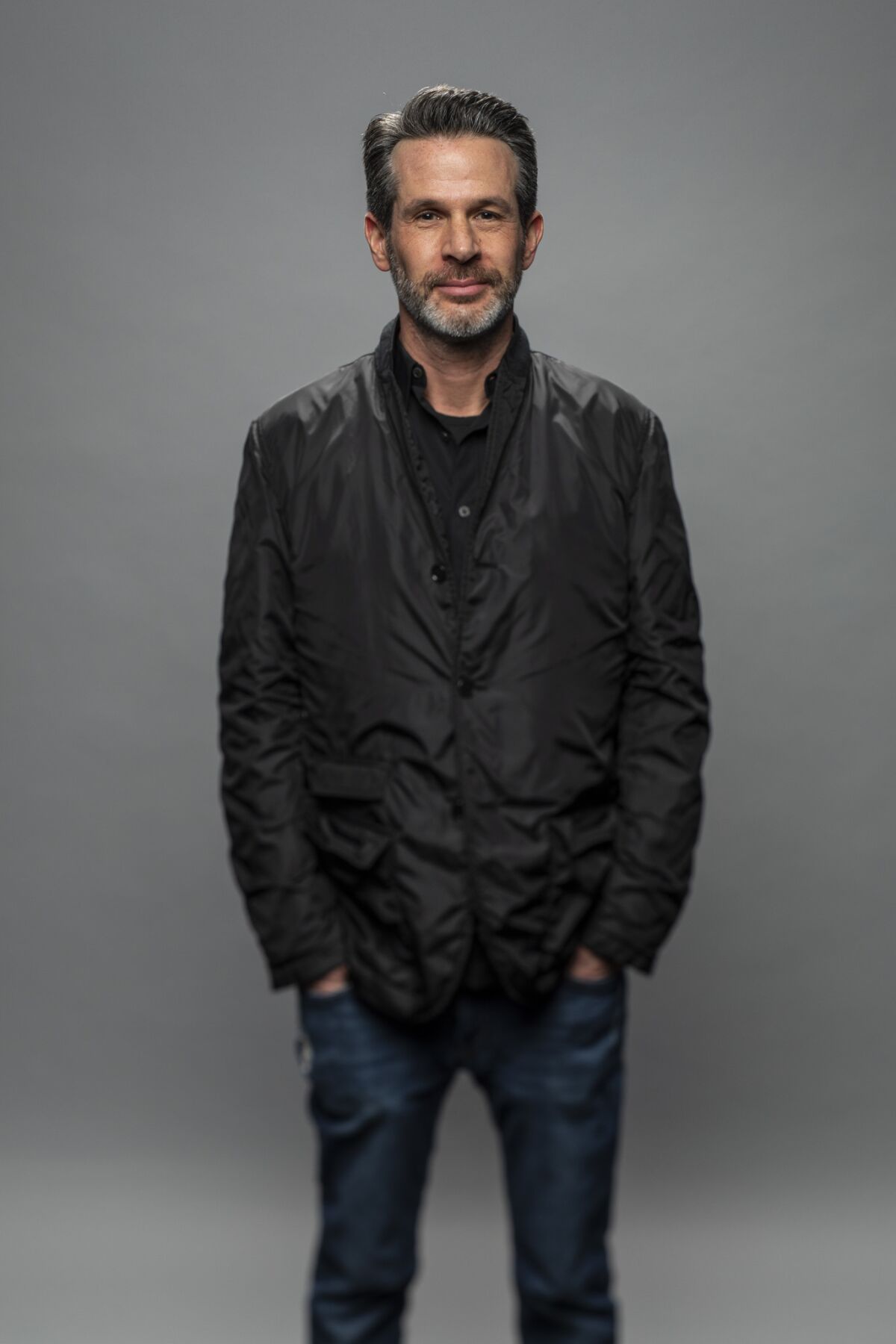 Audrey Chon: executive producer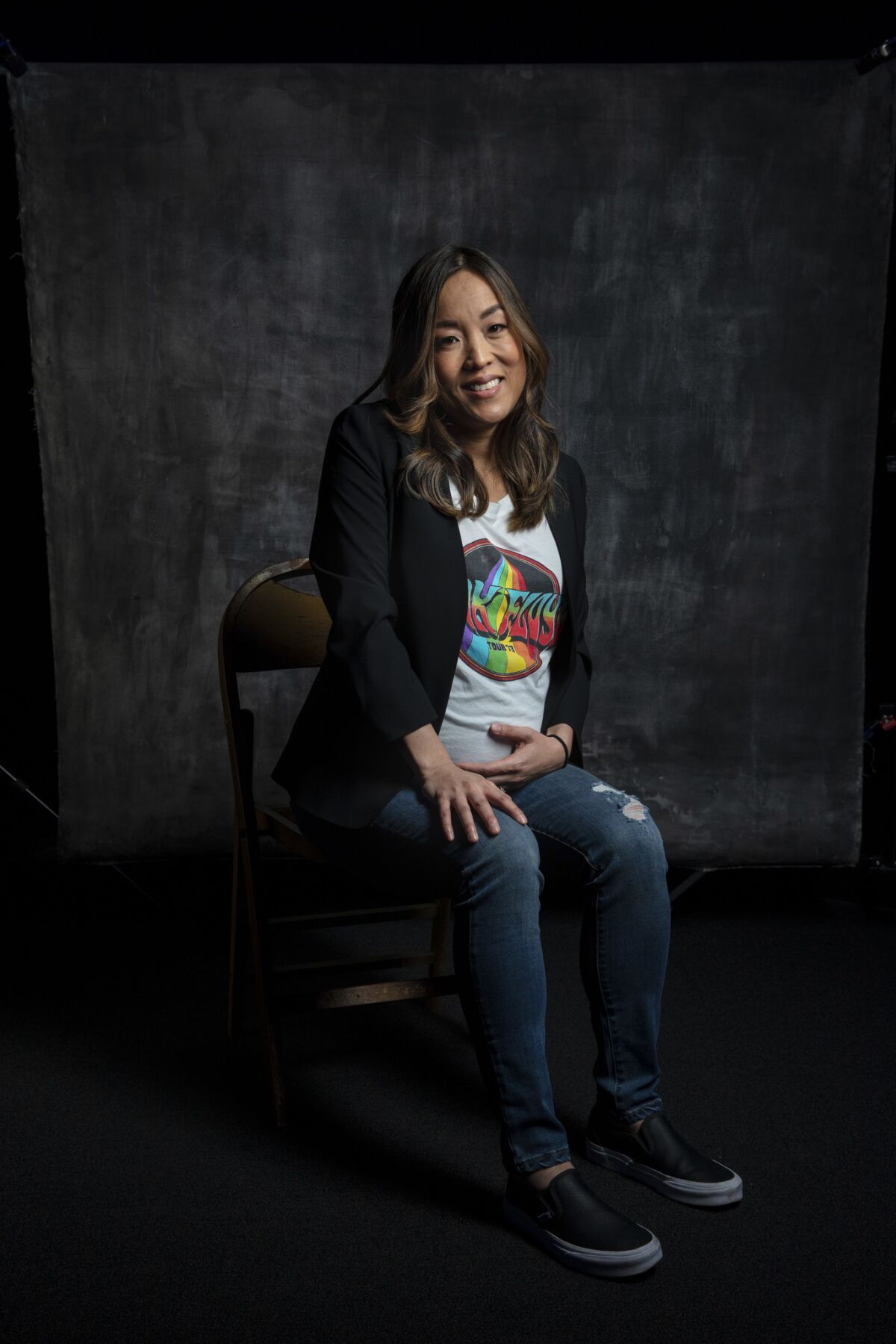 Win Rosenfeld: executive producer
Twitter: @sonaiyak
---
Get our L.A. Goes Out newsletter, with the week's best events, to help you explore and experience our city.
You may occasionally receive promotional content from the Los Angeles Times.