Classic Hollywood: Cicely Tyson will never settle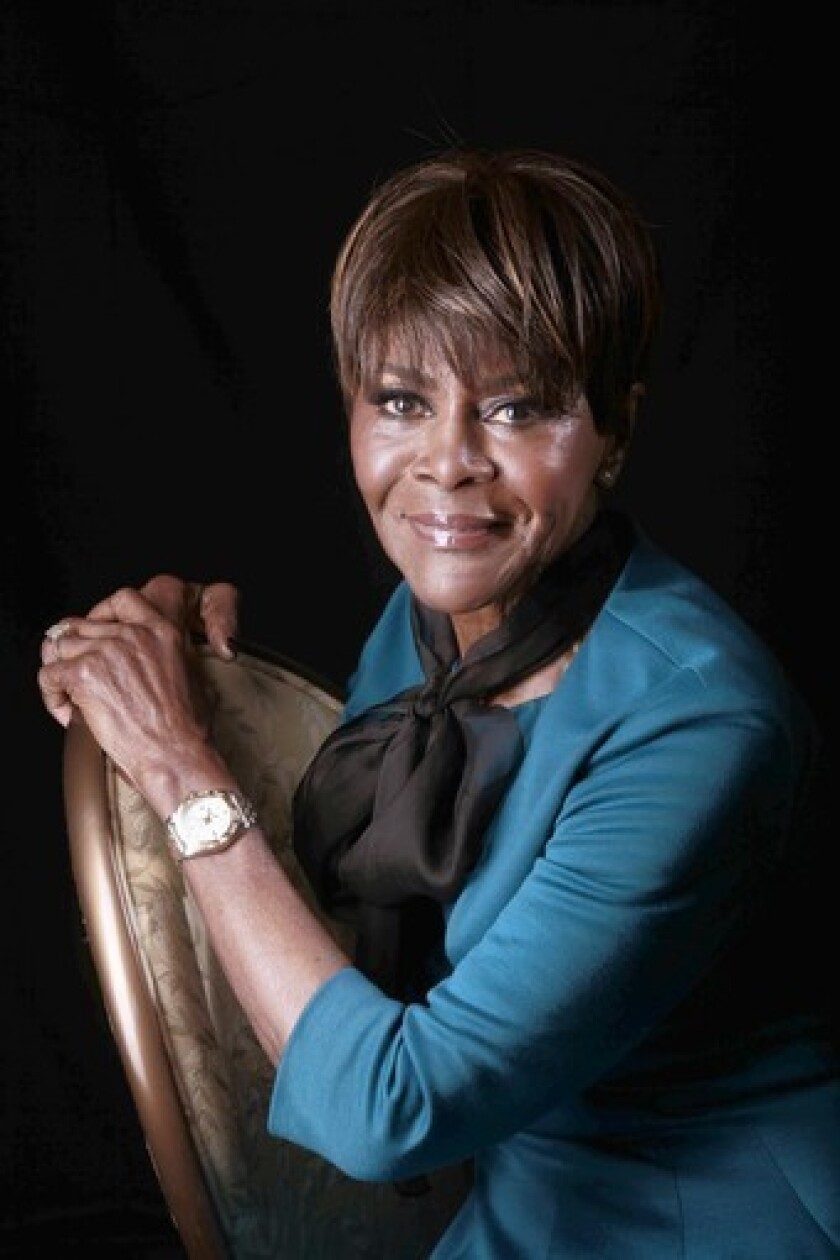 Cicely Tyson has refused to compromise during nearly six decades in film, turning down roles she thought were two-dimensional, stereotypical depictions of African American women.
When she turned down one such role, and a well-paying one, she says she was told, "It was a foolish thing to do."
"I said I have never — and never will — just work for money because I would end up on the psychiatrist's couch and all the money would go to him. I would rather have my peace of mind."
HOLLYWOOD STAR WALK: Cicely Tyson
Even as a young actress, Tyson was unwilling to settle. When she was cast in 1963 as the secretary in the office of a New York social worker (George C. Scott) in the CBS dramatic series "East Side, West Side," Tyson thought her character should wear her hair natural, not straight. But audiences at the time were ill-prepared to see an actress with an Afro.
"I wish I had kept the bags of negative mail because of the way I was wearing my hair on the show," she says with a smile. "I tore them up and threw them away." And, she kept the hairstyle.
A warm, gracious woman, Tyson, 78, is sitting in a suite at a Beverly Hills hotel discussing her latest film, "Alex Cross," a police thriller starring Tyler Perry. Based on James Patterson's successful series of mystery books, "Alex Cross" stars Perry as Cross, a police detective turned FBI profiler. Tyson plays Cross' grandmother, Nana Mama, a former teacher and principal, who raised him and acts as his conscience.
PHOTOS: Celebrities by the Times
Since the late 1950s, Tyson has astonished audiences with her remarkable performances, notably as the wife of a sharecropper in 1972's "Sounder," for which she received a lead actress Oscar nomination; the 1974 TV movie "The Autobiography of Miss Jane Pittman," for which she earned two Emmys playing a 110-year-old former slave who drinks from an all-white water fountain; as well as 1977's "Roots," 1978's "King," 1994's "Oldest Living Confederate Widow Tells All," for which she also won an Emmy, and right up to 2011's "The Help."
The former magazine model who was born in New York City and raised in Harlem keeps her home base in New York but frequently visits Los Angeles. She was married once, to legendary jazz trumpeter and composer Miles Davis from 1981 to 1988.
Her accolades go beyond her performances. In 1995 the board of directors of a magnet middle school in East Orange, N.J., renamed the facility the Cicely Tyson School of Performing and Fine Arts. The school not only has thrived, it has expanded to serve pre-kindergarten through high school. And her involvement goes beyond the name.
PHOTOS: Hollywood back lot moments
"Do I go there a lot?" when asked about her participation. "They are my passion. Proud? There is no word to describe how I feel."
Tyson has appeared on-screen with Perry previously, costarring in several of the filmmaker's movies, including 2005's "Diary of a Mad Black Woman" and 2006's "Madea's Family Reunion."
"Alex Cross" is far from those comedies that feature Perry in drag as the fast-talking, opinionated Madea. It's an unlikely movie for Tyson, a violent action-thriller that in one scene finds Nana Mama pleading with Cross not to go rogue to avenge the death of a family member.
PHOTOS: Cicely Tyson - 3 signature roles
In fact after reading the script, she says, she told director Rob Cohen that the film "was not her "cup of soup. This is too violent."
But Cohen saw only the elegant Tyson in the role.
"I wanted her because ever since saw her in 'Sounder' and 'Miss Jane Pittman,' she seemed to me to be the epitome of powerful womanhood," he says.
"I wanted a woman who could stand toe to toe with Alex Cross. She is the only thing preventing him from stepping onto the slippery slope of revenge to get this guy. It just seemed like Cicely had it all — she had the gravitas, the wicked sense of humor and the presence to pull that off."
His persistence — and her strong bond with Perry — wore her down. Even so, there's a good chance Tyson won't be seeing "Alex Cross" on the screen.
"I don't usually watch myself," she says, smiling. "The gratification comes in doing it — constructing another being."
Because she doesn't go to her films, Tyson was shocked when she earned strong praise from her small but poignant role in "The Help," as Constantine, Skeeter's (Emma Stone) beloved childhood maid who is unceremoniously fired after years of service.
"Oprah sent me this incredible array of flowers with a note that said, 'Your performance blew me away,'" says Tyson. "I am thinking, 'What did she see?' Then Tyler sent me another big basket of flowers and I thought, 'What are you looking at?' I am in the film about a split second."
Are you an aficionado of iconic Hollywood? Like our Classic Hollywood Facebook page to get more Times coverage.
PHOTOS AND MORE:
PHOTOS: Hollywood back lot moments
The Envelope: Awards Insider
PHOTOS: NC-17 movies: Ratings explained
---
The complete guide to home viewing
Get Screen Gab for weekly recommendations, analysis, interviews and irreverent discussion of the TV and streaming movies everyone's talking about.
You may occasionally receive promotional content from the Los Angeles Times.