Five of the best lines from Chris Rock's Oscars monologue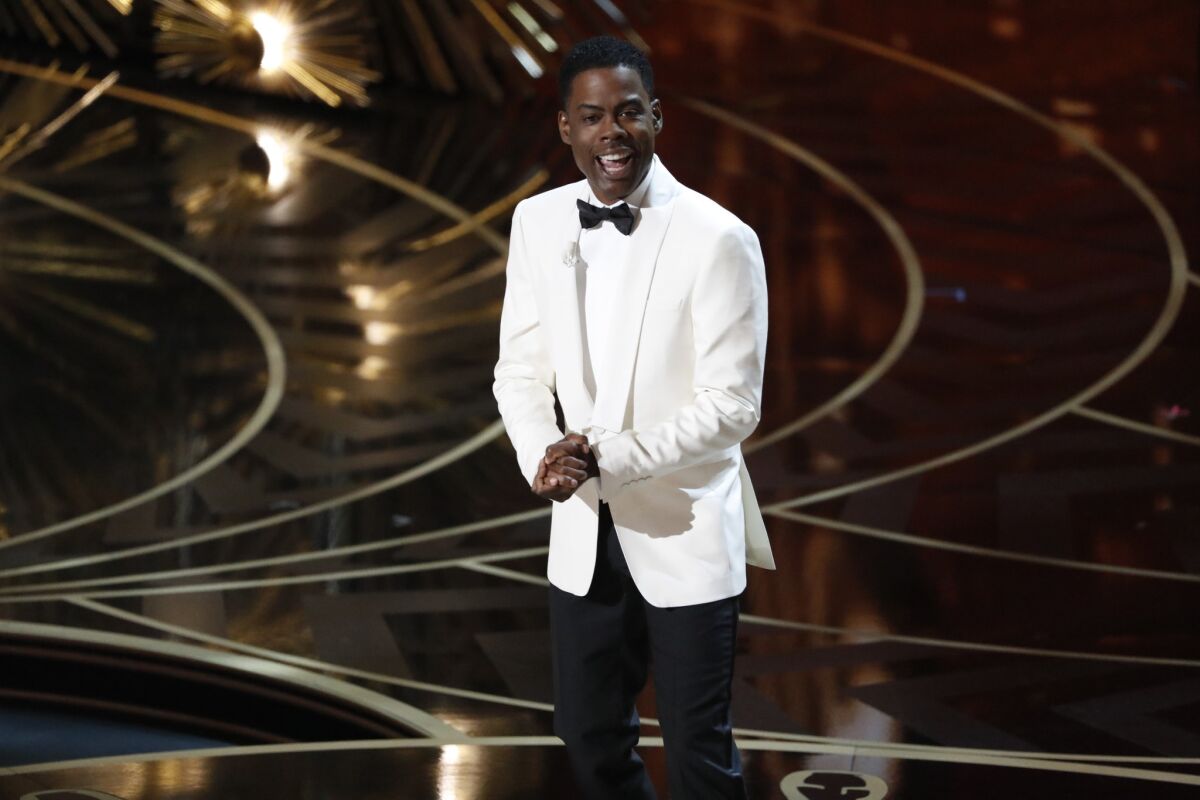 As Chris Rock took to the Dolby Theatre stage to open the Academy Awards Sunday night, he he held nothing back. Tackling the #OscarsSoWhite controversy -- which resulted from the lack of diversity in the acting categories -- the comedian delivered everything anyone could've hoped for.
VIDEO: The five best lines from Chris Rock's Oscars monologue >>
Here are some of the best lines from the 10-minute speech:
"I'm here at the Academy Awards, otherwise known as the White People's Choice Awards. You realize, if they nominated hosts, I wouldn't even get this job."
"Why are we protesting? That's the big question. Why this Oscars? It's the 88th Academy Awards, which means this whole black nominees thing has happened at least 71 other times ... and black people did not protest. Why? Because we had real things to protest at the time. Too busy being raped and lynched to care about who won best cinematographer. You know, when your grandmother is swinging from the tree, it's really hard to care about best documentary foreign short."
"Jada's gonna boycott the Oscars? Jada boycotting the Oscars is like me boycotting Rihanna's panties. I wasn't invited."
"We've got a black 'Rocky' this year. Some people call it 'Creed.' I call it black 'Rocky.' And that's an unbelievable statement, because 'Rocky' takes place in a world where white athletes are as good as black athletes. 'Rocky's' a science fiction movie. There are things that happen in 'Star Wars' that are more believable than things that happen in 'Rocky.'"
"What I'm trying to say is it's not about boycotting or anything. It's just we want opportunity. We want the black actors to get the same opportunities as white actors. That's it. And not just once. Leo gets a great part every year. All these guys get great parts all the time. But what about the black actors?"
Get your life! Follow me on Twitter: @TrevellAnderson.
ALSO:
Read Chris Rock's 2016 Oscars opening monologue
Oscars 2016: Live updates from the Academy Awards with Chris Rock
List of winners | Red carpet arrivals | Best and worst dressed
---
Get the Indie Focus newsletter, Mark Olsen's weekly guide to the world of cinema.
You may occasionally receive promotional content from the Los Angeles Times.