With Bill Hader leaving 'SNL,' here's 5 movie roles we want for him
Monday night's premiere of "Late Night With
Jimmy Fallon
" may be nerve-racking for the former "Saturday Night Live" cast member, but it also has to be a bit of a relief. Since leaving "SNL" in 2003 on a wave of goodwill and buzz that the boyishly handsome charmer could be the next big thing, Fallon has struggled through a series forgettable comedies ("Taxi").
Now he's settling into a seat made warm by no less than
David Letterman
and
Conan O'Brien
. High expectations, yes. But just to sit behind that desk for a week puts him in the most exclusive of company. No sweat, Jimmy, as of Monday night, all your post "SNL" expectations have been fulfilled.
But what about the rest of "SNL's" class of 2003? How are they holding up?
-- Patrick Kevin Day
(Diane Bondareff / Associated Press)
Rachel Dratch
'SNL' cast member: 1999-2006
Best characters:
Debbie Downer and Nicole, the Girl with No Gay-Dar!
Since then:
Even though she was replaced as part of the regular cast of "30 Rock" before it premiered with
Jane Krakowski
, Dratch has appeared on 11 episodes of the show. In demand for voice work, she's voiced characters on "Aqua Teen Hunger Force," "Squidbillies," "Assy McGee," "Avatar: The Last Airbender" and "Superjail!' She's currently appearing on stage in Los Angeles in the Center Theatre Group's "Minsky's."
-- Brill Bundy
(Craig Schwartz / Associated Press)
Tina Fey
'SNL' cast member: 2000-2006, writer starting in 1997
Best characters
: "Weekend Update" anchor,
Sarah Palin
(in 2008)
Since then
: Perhaps you've heard, Fey scored an Emmy trifecta last year as star, writer and producer of "30 Rock." She also starred in the 2008 comedy
"Baby Mama"
with fellow "SNL" alum
Amy Poehler
and wrote and co-starred in "Mean Girls."
-- Rick Porter
(Evan Agostini / Associated Press)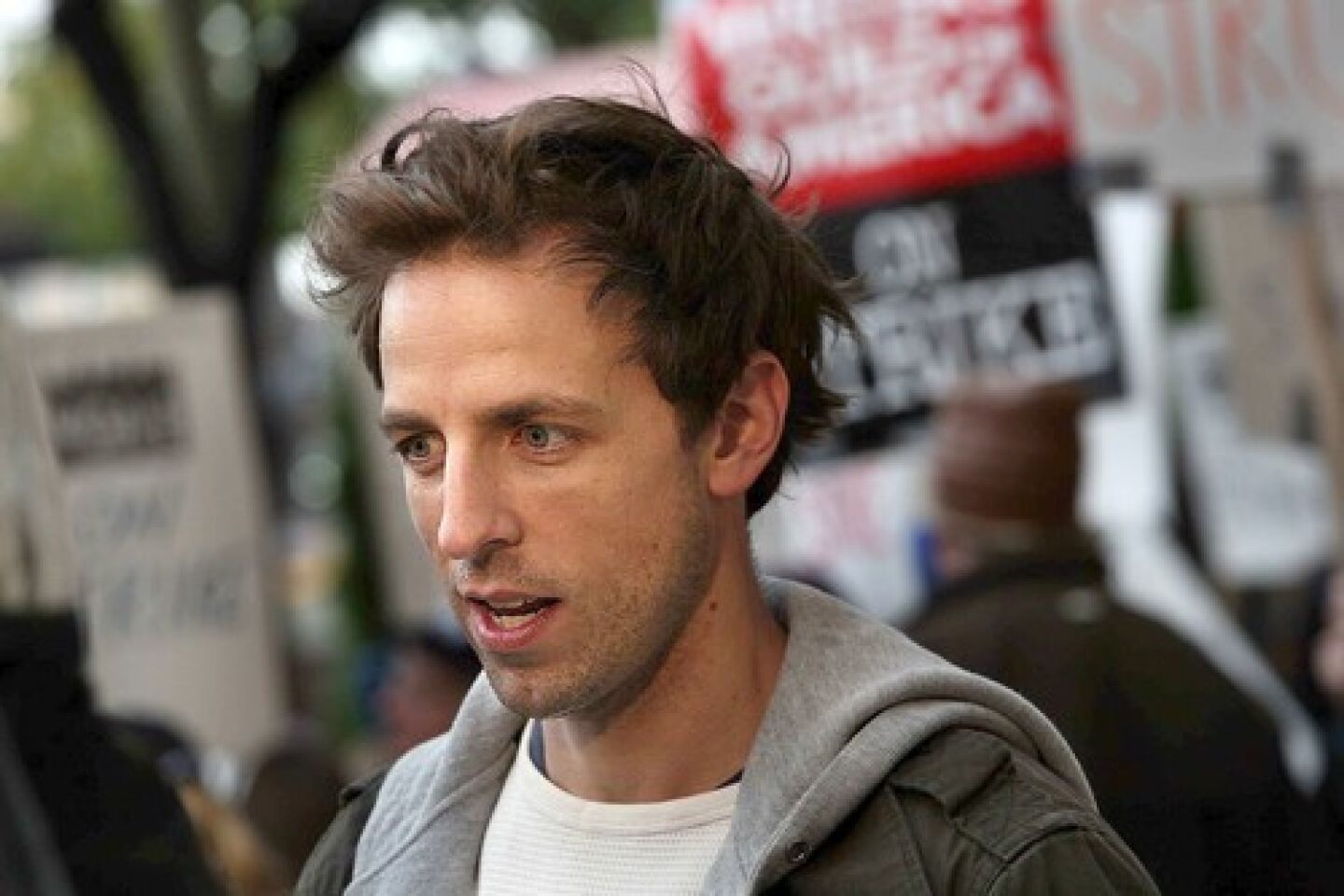 Seth Meyers
'SNL' cast member: 2001-present
Best characters
: "Weekend Update" anchor, Dan Needler, Nerod the receptionist, impersonations of the Dell Dude
Since then
: He's still there, but he has appeared in "Journey to the Center of the Earth" and "Nick and Norah's Infinite Playlist" during his downtime
-- Hanh Nguyen
(Carolyn Cole / Los Angeles Times)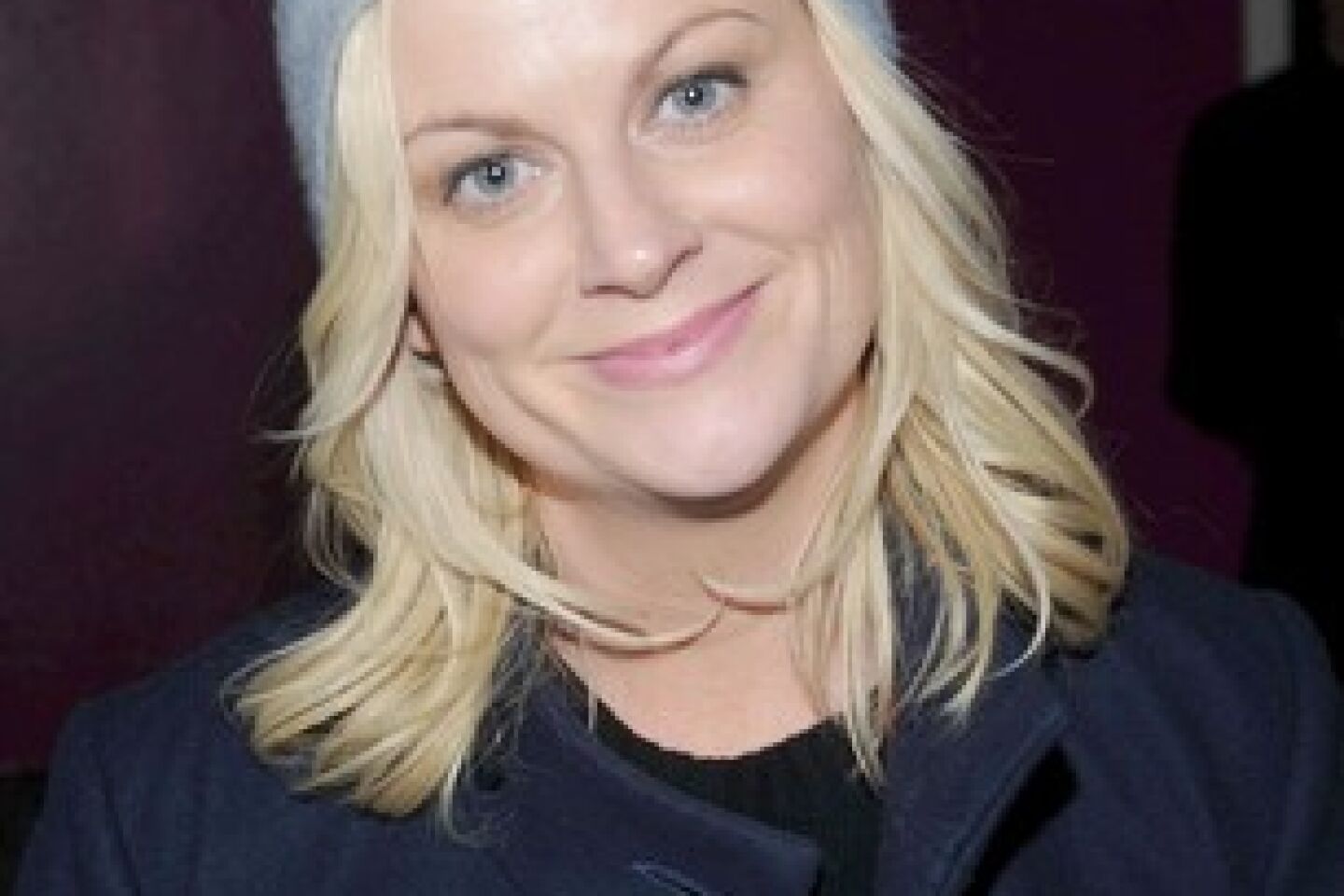 Amy Poehler
'SNL' cast member: 2001-2008
Best characters
: "Weekend Update" anchor, Sally Needler, Amber the one-legged hypoglycemic and impressions of Secretary of State Hillary Clinton and Katie Couric
Since then
: During hiatus, Poehler appeared on "Arrested Development" (her husband Will Arnett's defunct show), in "Blades of Glory" with Arnett as a brother-sister ice skating team and with Tina Fey in "Baby Mama." She gave birth to a son, Archie, and stars in NBC's upcoming comedy "Parks and Recreation."
-- Hanh Nguyen
(Brad Barket / Getty Images)
Maya Rudolph
'SNL' cast member: on and off from 1999-2007
Best characters
: Donatella Versace and
Christina Aguilera
Since then
: Playing mom to daughter Pearl with boyfriend, writer-director
Paul Thomas Anderson
, Rudolph has managed to squeeze in time for four episodes of "Kath & Kim" and returned to "SNL" in November to play
Michelle Obama
.
--Brill Bundy
(Neilson Barnard / Getty Images)
For Bill Hader fans, Saturday was a dark day, as it marked the actor's last episode as a regular cast member of "Saturday Night Live."
Hader, 34, takes with him beloved characters like enthusiastic "Weekend Update" city correspondent Stefon, creepy "Dateline" correspondent Keith Morrison and classic Hollywood horror figure Vincent Price.
The transition from "SNL" to film work can be a bumpy one, but Hader has already been smoothing a path -- he and Kristen Wiig costar as twins who cheat death in the upcoming comedy "The Skeleton Twins"; he plays a loser swimming pool manager in "The To-Do List," a romantic comedy written and directed by his wife, Maggie Carey; and he voices characters in two 2013 animated movies, "Turbo" and "Cloudy with a Chance of Meatballs 2."
PHOTOS: SNL cast members - Where are they now?
We have a few ideas for Hader's future, too. Herewith, a collection of film roles that would make use of his many gifts:
1) "Ant-Man": Edgar Wright's uncast 2015 Marvel origins story, which Wright co-wrote with "Attack the Block" director Joe Cornish, centers on biophysicist Henry Pym, who develops an instrument that lets him control and communicate with insects. We see Hader as Pym, fighting evil with wit, intelligence and antennae.
2) "Lean In": This movie doesn't exist, but it should: Written and directed by Tina Fey, a fictionalized adaptation of Facebook Chief Operating Officer Sheryl Sandberg's memoir would star Fey as Sandberg and Hader as her arch nemesis, a male co-worker who always works weekends, interrupts at meetings and brags about inventing Farmville.
3) "Stefon: The Movie." Hader has said he doesn't think his trademark character could sustain a whole movie, but we beg to differ. Directed by Sofia Coppola and set, of course, at New York's hottest nightclub, "Stefon: The Movie" would costar Jason Schwartzman as a sleazy club promoter, Peter Dinklage as an exploited dancer/performer and Wiig as a tough-as-nails door girl with a clipboard. After premiering at Cannes, "Stefon: The Movie" could serve as both a thoughtful commentary on the decadence of our times and a marketing vehicle for Rob Kardashian's sock line.
PHOTOS: Hollywood backlot moments
4) "What Ever Happened to Baby Joe?" Someone, ideally Bill Condon, should remake the 1962 psychological thriller "What Ever Happened to Baby Jane?" starring Bette Davis and Joan Crawford as dysfunctional, grown-up child-star sisters with Hader in the Davis role and Jon Hamm in the Crawford one. Paint Hader with Davis' mole, throw in a wheelchair dance number for Hamm and it's Oscars for everyone.
5) Vincent Price biopic. Hader's impression of Hollywood's horror icon would lend itself perfectly to a serio-comic biopic about Price, preferably shot in black and white by the Coen brothers, with spooks, scares and Steve Buscemi as Roger Corman.
ALSO:
Jason Sudeikis in the political spoof 'The Campaign'
SNL funnyman Bill Hader returns as host of TCM series
Kristen Wiig, so weird on 'SNL,' goes (somewhat) normal in 'Bridesmaids'
Get our L.A. Goes Out newsletter, with the week's best events, to help you explore and experience our city.
You may occasionally receive promotional content from the Los Angeles Times.