John Goodman finds kindred spirits in Coen brothers
In the near future, an American teen sent to live with her relatives in the English countryside begins adjusting to her new surroundings, until an escalating conflict in Europe changes everything. With Saoirse Ronan, George MacKay and Tom Holland. Written by Jeremy Brock, Tony Grisoni and Jack Thorne. Directed by Kevin Macdonald. Magnolia Pictures
(Magnolia Pictures / Magnolia Pictures)
The hammer-wielding demigod Thor battles to save Earth and his home world of Asgard from an ancient enemy in this sequel to the 2011 movie "Thor." With Chris Hemsworth, Natalie Portman, Tom Hiddleston and Stellan Skarsgard. Written by Christopher L. Yost, Christopher Markus and Stephen McFeely. Directed by Alan Taylor. In 3-D. Walt Disney Pictures
(Jay Maidment / Marvel Studios)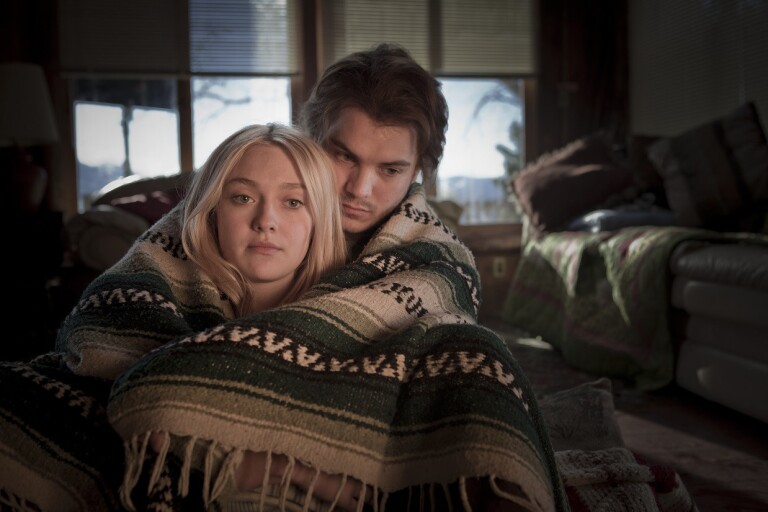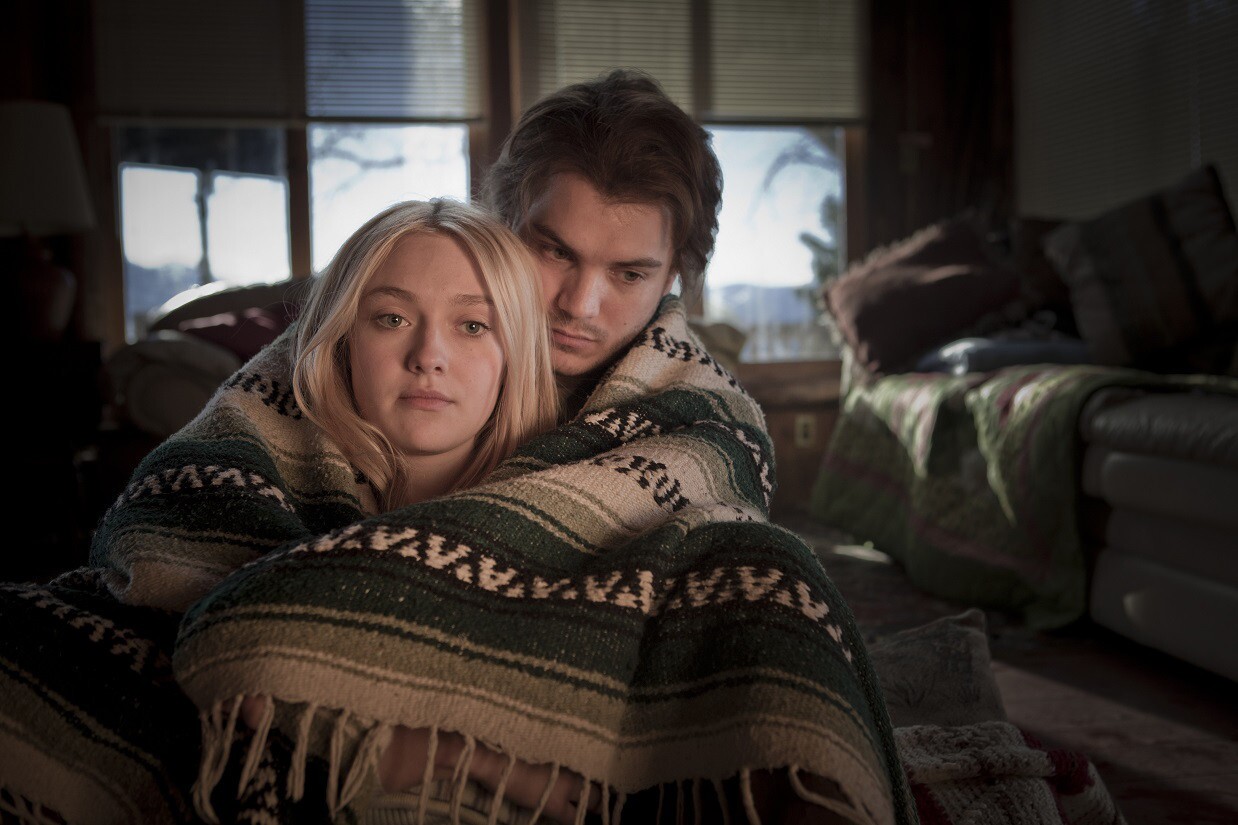 Two hard-luck adult brothers go on the run in Nevada after one of them accidentally kills a boy with his car in the middle of the night. With Emile Hirsch, Stephen Dorff and Dakota Fanning. Written by Noah Harpster and Micah Fitzerman-Blue. Directed by Alan Polsky and Gabe Polsky. Polsky Films
(Jamie Kingham / Polsky FIlms )
A spirited young girl transforms the lives of those around her when she is sent to live with a foster family in Nazi Germany in this adaptation of the novel by Markus Zusak. With Sophie Nelisse, Geoffrey Rush and Emily Watson. Written by Michael Petroni. Directed by Brian Percival. 20th Century Fox
(Jules Heath / 20th Century Fox)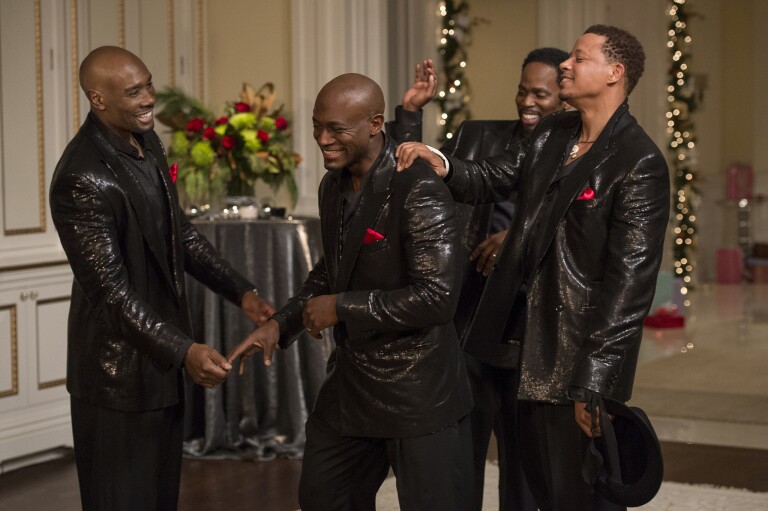 Old rivalries and romances resurface when old college friends reunite over the Christmas holidays in this sequel to the 1999 film "The Best Man." With Morris Chestnut, Taye Diggs, Regina Hall and Terrence Howard. Written and directed by Malcolm D. Lee. Universal PicturesCredit: Michael Gibson
(Michael Gibson / Universal Pictures)
Having received a sweepstakes letter in the mail, a cantankerous old man thinks he's struck it rich and wrangles his adult son into taking a road trip with him to claim the fortune. With Bruce Dern, Will Forte, June Squibb and Stacy Keach. Written by Bob Nelson. Directed by Alexander Payne. Paramount Pictures
(Merie W. Wallace / Paramount Pictures)
A high school football player struggling with his homosexuality discovers a surreptitious after-school group for gay teens. With Cameron Deane Stewart, Alex Newell and Scott Bakula. Written by Edmund Entin and Brent Hartinger. Directed by Gary Entin. Breaking Glass Pictures
(Matthew Irving / Breaking Glass Pictures)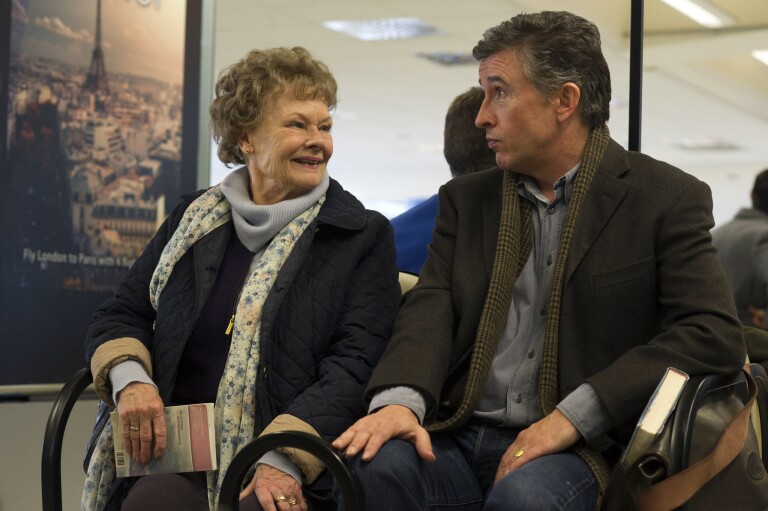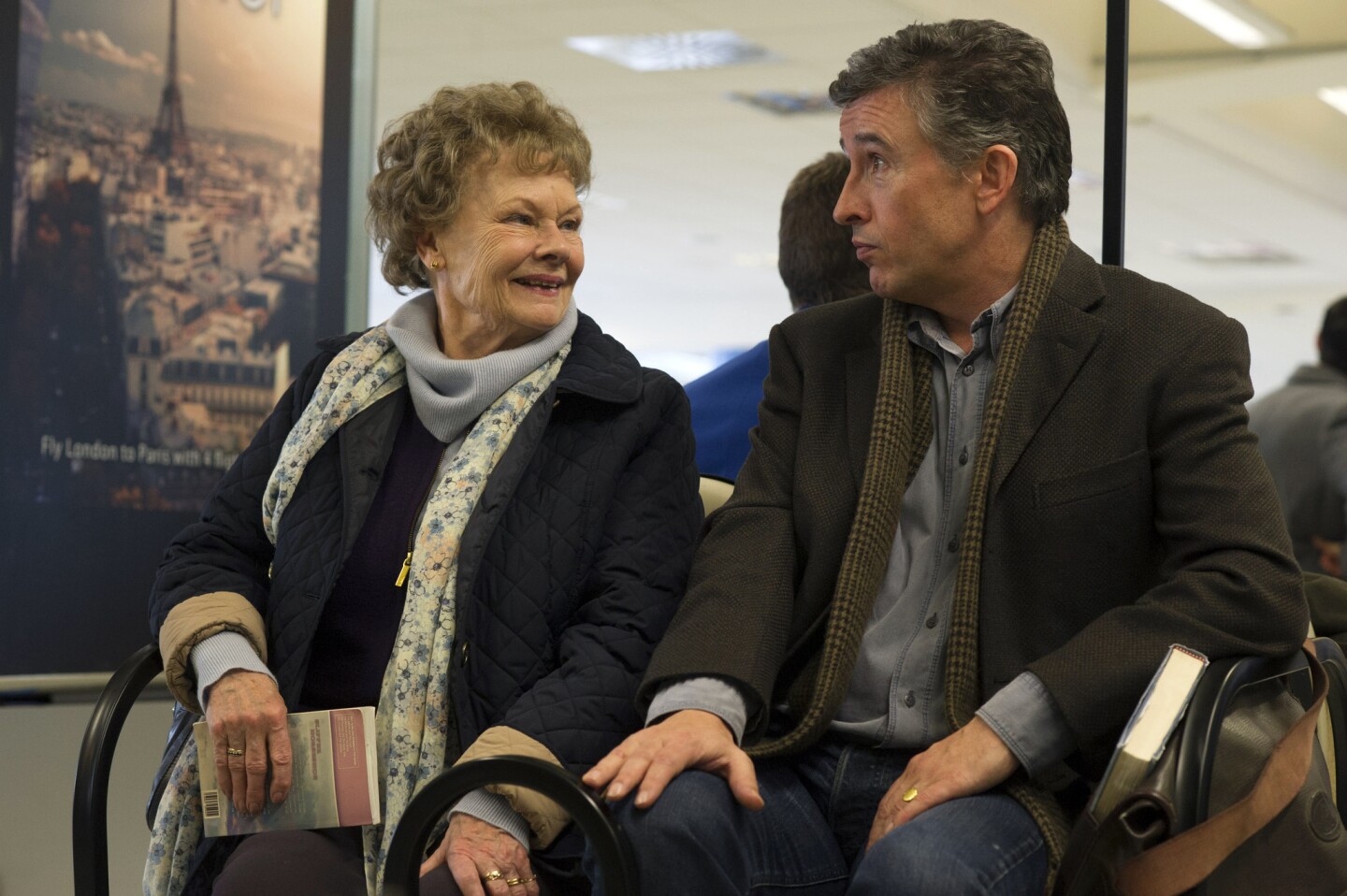 An Irish woman enlists a journalist to help her track down the out-of-wedlock son she was forced by her Catholic community to give away for adoption in this drama based on Martin Sixsmith's 2009 book, "The Lost Child of Philomena Lee." With Steve Coogan and Judi Dench. Written by Coogan and Jeff Pope. Directed by Stephen Frears. The Weinstein Co.
(Alex Bailey / The Weinstein Company)
The young warrior and reluctant revolutionary Katniss Everdeen returns to the arena for another battle to the death in this second film of a series adapting Suzanne Collins' "Hunger Games" book trilogy. With Jennifer Lawrence, Josh Hutcherson, Liam Hemsworth and Woody Harrelson. Written by Simon Beaufoy and Michael deBruyn. Directed by Francis Lawrence. Lionsgate
(Murray Close / Lionsgate)
An optimistic princess sets off on a journey with a rugged mountain man to find her sister, whose icy powers have trapped their kingdom in an eternal winter. With the voices of Kristen Bell, Idina Menzel, Jonathan Groff and Josh Gad. Written by Jennifer Lee. Directed by Lee and Chris Buck. In 3-D. Walt Disney Pictures
(Disney )
An affable underachiever has to confront his past when he learns that his anonymous donations to a fertility clinic 20 years earlier have resulted in more than 500 children. With Vince Vaughn, Chris Pratt and Cobie Smulders. Written and directed by Ken Scott. Walt Disney Pictures
(Jessica Miglio / DreamWorks)
A streetwise Baltimore teen raised by a single mother journeys to New York City to spend Christmas with his estranged relatives in this contemporary adaptation of the Langston Hughes musical. With Jacob Latimore, Forest Whitaker, Angela Bassett and Tyrese Gibson. Written and directed by Kasi Lemmons. Fox Searchlight Pictures
(Phil Bray / Fox Searchlight)
A biopic chronicling the life, struggles and work of South African President Nelson Mandela, based on his autobiography of the same name. With Idris Elba, Naomie Harris, Tony Kgoroge and Riaad Moosa. Written by William Nicholson. Directed by Justin Chadwick. The Weinstein Co.
(Keith Bernstein / The Weinstein Company)
Amid the Greenwich Village folk scene of 1961, an aspiring musician navigates a series of seemingly insurmountable obstacles, some of which are of his own making. With Oscar Isaac, Carey Mulligan, John Goodman and Garrett Hedlund. Written and directed by Joel Coen and Ethan Coen. CBS Films
(Alison Rosa / CBS Films)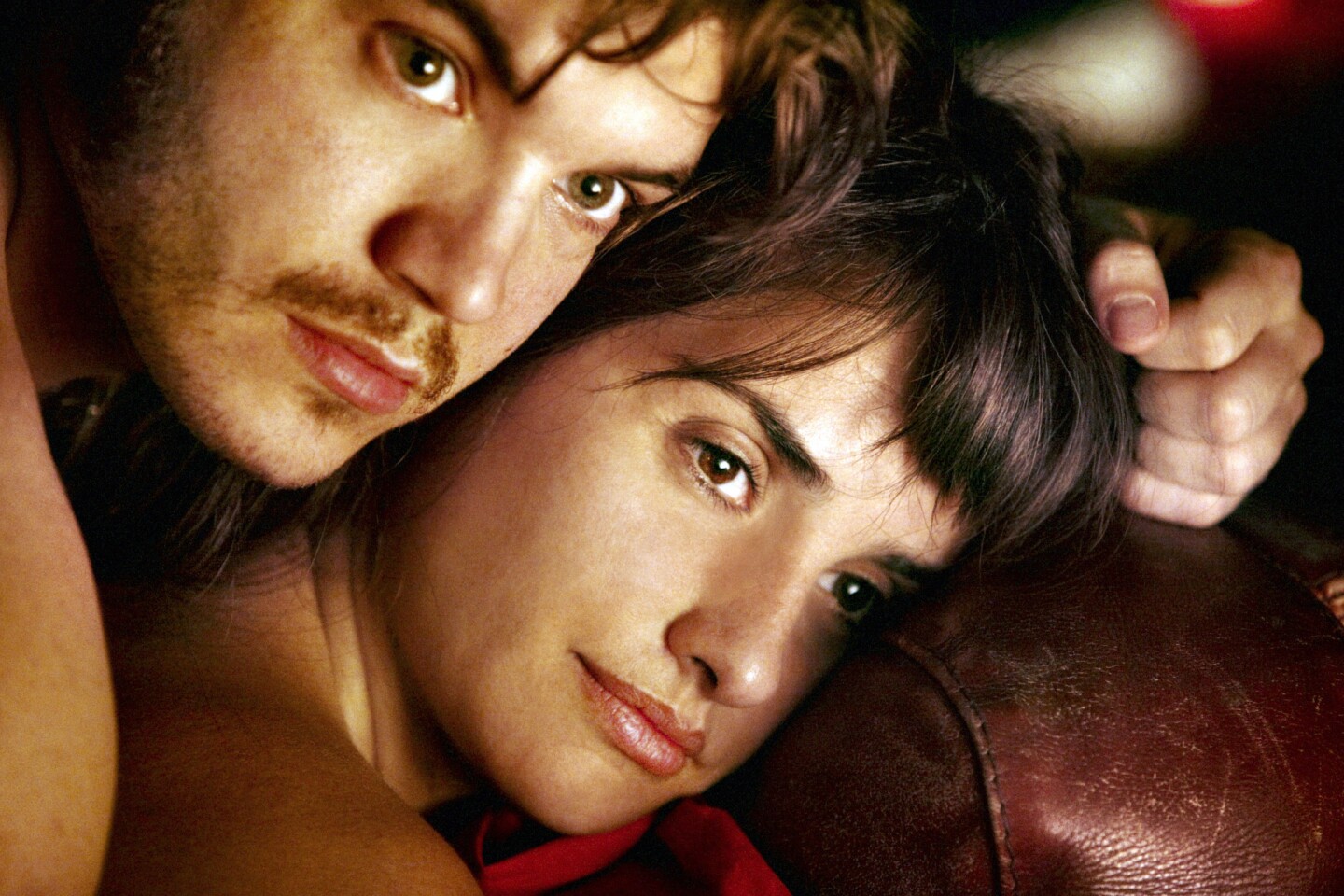 Years after escaping war-torn Sarajevo, a woman visits the city with her teenage son and tries to reconcile with him while coping with her past. With Penelope Cruz and Emile Hirsch. Written by Sergio Castellitto and Margaret Mazzantini. Directed by Castellitto. eOne Films
(Entertainment One Films )
When his brother goes missing under shady circumstances shortly after returning home from Iraq, a blue-collar steel worker seeks justice on his own terms. With Christian Bale, Casey Affleck, Woody Harrelson and Forest Whitaker. Written by Brad Ingelsby and Scott Cooper. Directed by Cooper. Relativity Media
(Kerry Hayes / Relativity Media)
Two con men are compelled to work with a wild federal agent to concoct a sting targeting New Jersey power brokers and the mafia in this drama based on the FBI's Abscam operation of the 1970s. With Christian Bale, Bradley Cooper, Amy Adams and Jeremy Renner. Written by Eric Warren Singer and David O. Russell. Directed by Russell. Columbia Pictures
(Francois Duhamel / Columbia Pictures)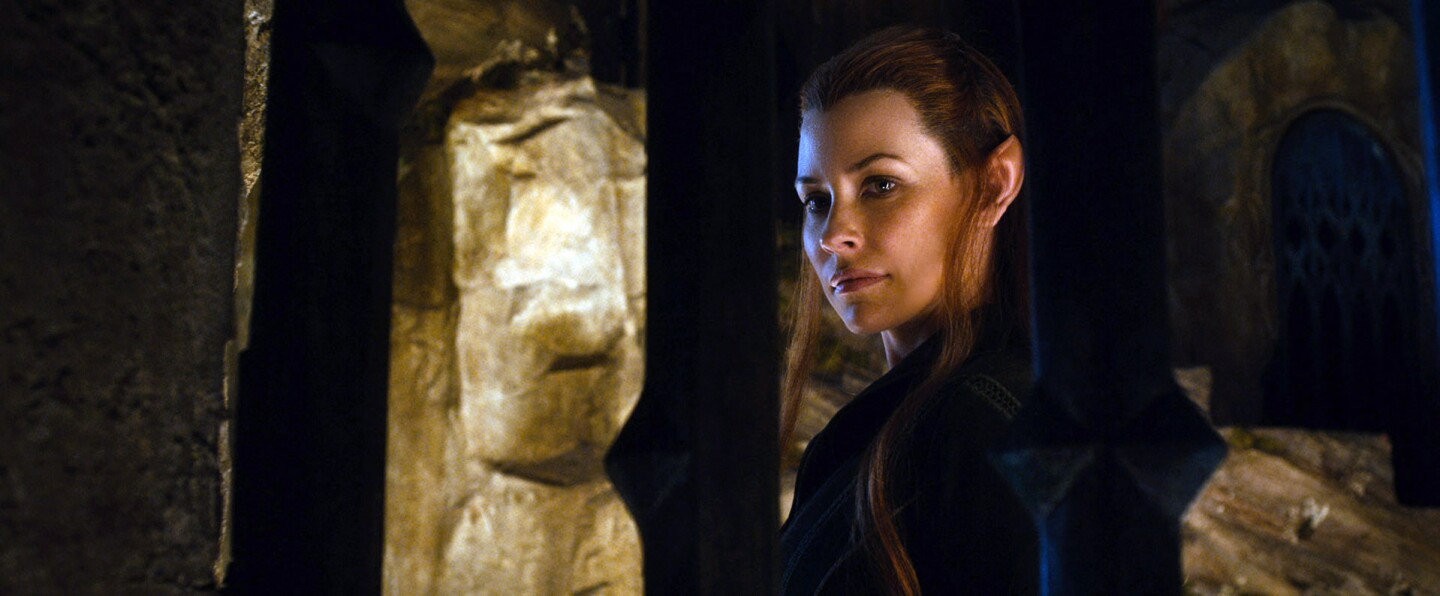 The reluctant hero Bilbo Baggins continues his quest to face the fearsome dragon Smaug and help 13 dwarfs reclaim their lost kingdom in this second installment of a film trilogy adapting J.R.R. Tolkien's "The Hobbit." With Martin Freeman, Ian McKellen, Richard Armitage and Benedict Cumberbatch. Written by Fran Walsh, Philippa Boyens, Guillermo del Toro and Peter Jackson. Directed by Jackson. In 3-D, HFR and Imax. Warner Bros. Pictures
(Warner Bros. )
A couple's preteen son and daughter inexplicably reappear after being lost overnight on a desolate, cave-ridden mountainside and begin exhibiting strange behavior. With Laura Caro, Francisco Barreiro and Michele Garcia. Written and directed by Adrian Garcia Bogliano. In Spanish with English subtitles. Magnet Releasing
(Adrian Garcia Bogliano / Magnet Releasing)
A biographical drama about filmmaker Walt Disney's attempts to acquire the screen rights to "Mary Poppins" from the unwilling novelist P.L. Travers. With Emma Thompson, Tom Hanks, Paul Giamatti and Jason Schwartzman. Written by Kelly Marcel and Sue Smith. Directed by John Lee Hancock. Walt Disney Pictures
(Francois Duhamel / Disney)
In near-future Los Angeles, a lonely writer trying to recover from a failed relationship downloads an advanced new operating system and begins to fall in love with his virtual companion. With Joaquin Phoenix, Amy Adams, Rooney Mara and Scarlett Johansson. Written and directed by Spike Jonze. Warner Bros. Pictures
(Warner Bros. Pictures )
The bumbling news anchor Ron Burgundy and his cohorts join the nation's first 24-hour news channel in this 1980s-set sequel to the 2004 comedy "Anchorman." With Will Ferrell, Steve Carell, Paul Rudd and Christina Applegate. Written by Ferrell and Adam McKay. Directed by McKay. Paramount Pictures
(Gemma LaMana / Paramount Pictures)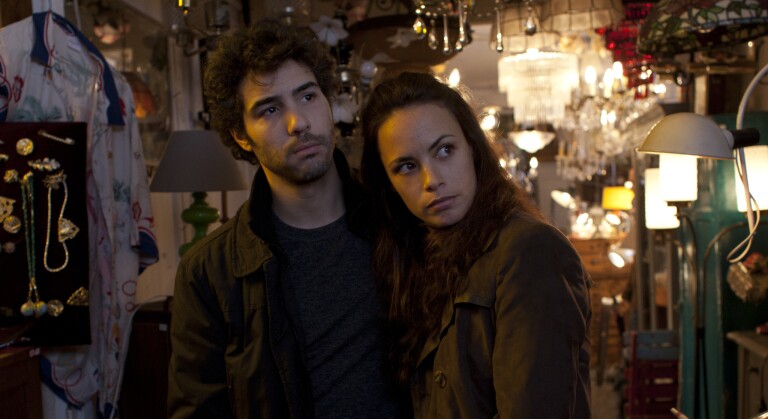 An Iranian man returns to Paris to finalize a divorce from his estranged wife so she can remarry, and he soon finds himself drawn into a household of tangled relationships. With Berenice Bejo, Tahar Rahim and Ali Mosaffa. Written and directed by Asghar Farhadi. In French and Persian, with English subtitles. Sony Pictures Classics
(Carole Bethuel / Sony Pictures Classics)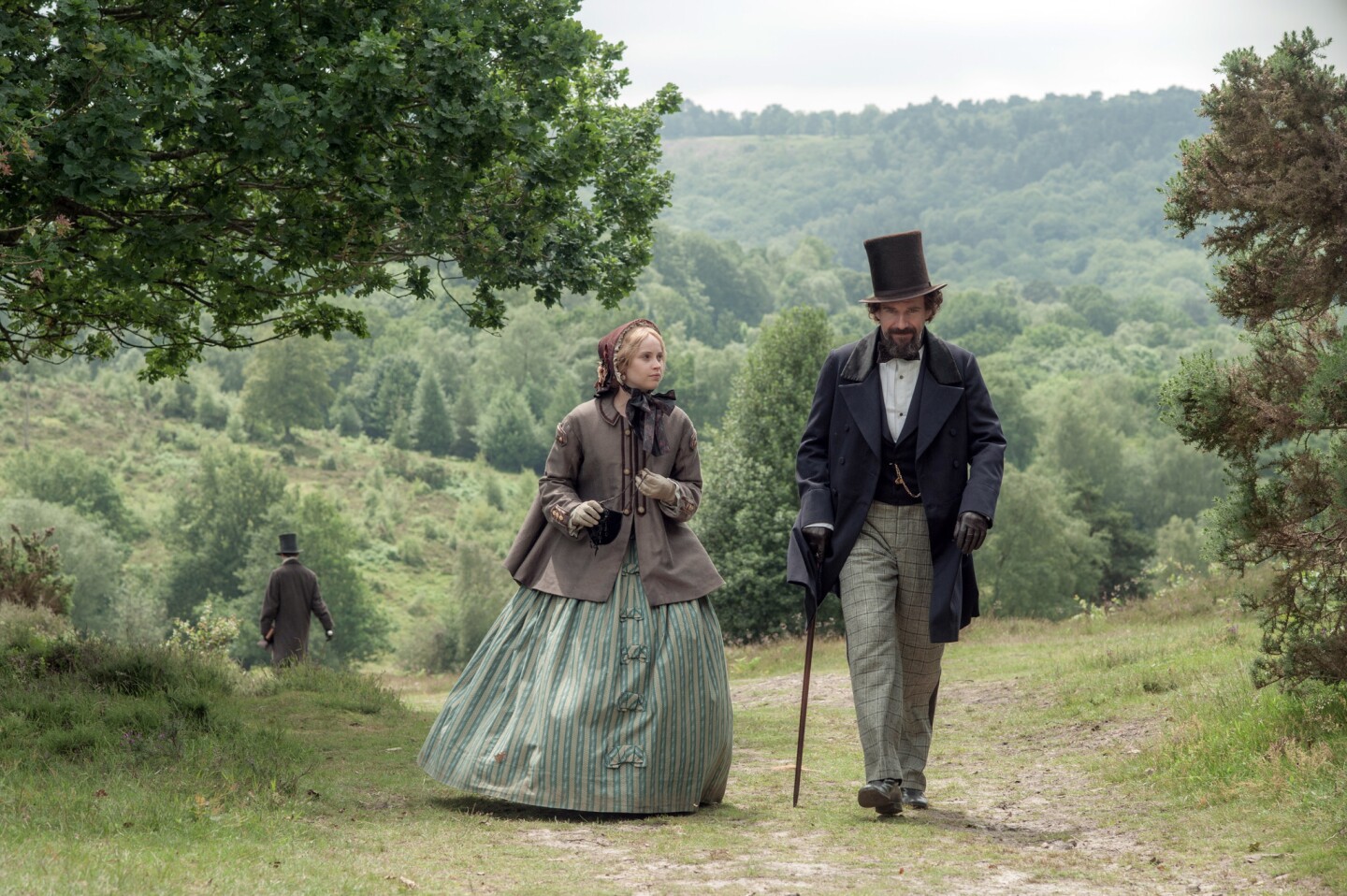 A dramatic account of Charles Dickens' affair with the 18-year-old actress Ellen "Nelly" Ternan amid the strict, whispering society of Victorian England. With Ralph Fiennes, Felicity Jones and Kristin Scott Thomas. Written by Abi Morgan. Directed by Fiennes. Sony Pictures Classics
(David Appleby / Sony Pictures Classics)
When a family crisis brings them back to the Oklahoma house they grew up in, three sisters confront the dysfunctional woman who raised them. With Meryl Streep, Julia Roberts, Ewan McGregor and Chris Cooper. Written by Tracy Letts. Directed by John Wells. The Weinstein Co.
(Claire Folger / The Weinstein Company)
A biopic charting the rise and fall of the hard-living New York stockbroker Jordan Belfort, who founded the infamous boiler-room brokerage Stratton Oakmont and cheated investors out of as much as $200 million in the early 1990s. With Leonardo DiCaprio, Jonah Hill, Margot Robbie and Matthew McConaughey. Written by Terence Winter. Directed by Martin Scorsese. Paramount Pictures
(James Devaney / WireImage)
Displeased with his mundane existence, a daydream-prone Life magazine photo editor gets out from behind his desk and travels across the globe in search of a missing negative. With Ben Stiller, Kristen Wiig, Shirley MacLaine and Adam Scott. Written by Steven Conrad. Directed by Stiller. 20th Century Fox
(20th Century Fox)
Two old boxing rivals come out of retirement after 30 years to settle the score once and for all. With Robert De Niro, Sylvester Stallone, Kevin Hart and Alan Arkin. Written by Tim Kelleher and Rodney Rothman. Directed by Peter Segal. Warner Bros. Pictures
(Ben Rothstein / Warner Bros.)
After a treacherous warlord kills their master and banishes their kind, a band of leaderless samurai vows to seek vengeance and restore honor to their people. With Keanu Reeves, Hiroyuki Sanada and Tadanobu Asano. Written by Chris Morgan and Hossein Amini. Directed by Carl Rinsch. Universal Pictures
(Frank Connor / Universal Pictures)
A biopic telling the story of Paul Potts, a Welsh cellphone salesman and amateur opera singer who became an overnight sensation via the reality TV series "Britain's Got Talent." With James Corden, Alexandra Roach, Julie Walters and Mackenzie Crook. Written by Justin Zackham. Directed by David Frankel. The Weinstein Co.
(Photo by Liam Daniel / The Weinstein Company)
Four Navy Seals on a covert mission to take down a high-level Al Qaeda operative are ambushed in the mountains of Afghanistan and face insurmountable odds. With Mark Wahlberg, Taylor Kitsch, Emile Hirsch and Ben Foster. Written and directed by Peter Berg. Universal Pictures
(Greg Peters / Universal Pictures)
When his parents vanish and his younger brother is kidnapped, a 17-year-old boy follows a trail of clues to a mysterious hotel and discovers a dangerous supernatural realm. With Michael Sheen, Lena Headey and Sam Neill. Written by Christian Taylor and Matthew Huffman. Directed by Jonathan Newman. RLJ Entertainment
(Susanna Wyatt / RLJ Entertainment)
CIA agent Jack Ryan races to save the country after he uncovers a Russian terrorist attack plot that could result in an economic crisis in the U.S. With Chris Pine, Kiera Knightly, Kevin Costner, Kenneth Branagh. Written by Adam Cozad, David Koepp (based on characters created by Tom Clancy). Directed by Kenneth Branagh. Paramount Pictures
(Anatoliy Vorobev / Paramount Pictures)
An overweight Austrian teen spends her summer vacation at a strict diet camp and falls in love with the camp director, a doctor 40 years her senior. In German with English subtitles. With Melanie Lenz, Joseph Lorenz and Michael Tomas. Written by Ulrich Seidl and Veronika Franz. Directed by Seidl. Strand Releasing
(Strand Releasing)
An honest guy driving through the Australian outback witnesses a car crash that leaves behind a shaken woman, a dead man and a briefcase full of cash, and soon he becomes entangled in a dangerous scheme. With David Lyons, Emma Booth and Jason Clarke. Written and directed by Craig Lahiff. Cohen Media Group
(Cohen Media Group)
John Goodman has long been the go-to guy for Joel and Ethan Coen when they need a big man to negotiate long, twisty monologues and blow his stack when necessary. (And it inevitably is.) In "Raising Arizona," "Barton Fink," "O Brother, Where Art Thou?" and, most memorably, as Walter Sobchak, the Vietnam vet who doesn't roll on Shabbos in "The Big Lebowski," Goodman added volatility and a good many decibels to a quartet of Coen brothers movies. (He also gave voice to a newsreel announcer in "The Hudsucker Proxy.")
After his turn as a Bible salesman in 2000's "O Brother," the actor and the Coens took, in the words of Goodman's character in that film, Big Dan Teague, a "conversational hiatus." They did a radio play together and saw each other occasionally, but nothing the Coens wrote in the intervening years quite fit Goodman's skill set.
"There's always a twinge of envy whenever they release a movie that I'm not in," Goodman says. "I enjoy them all the same, but, geez, I love working with these guys so much. I want it all the time."
The Coens' latest, a darkly comic take on the early '60s Greenwich Village folk scene, "Inside Llewyn Davis," provided the opportunity for a reunion. Goodman plays a drug-addled, jazzbo raconteur accompanying the film's title character on a surreal road trip to Chicago. "Sometimes you can just hear the actor in the language," Ethan Coen says of Goodman. "You write it and you go, 'I could just see John doing this and killing it.'"
The Coens have entertained that same thought before — writing each of Goodman's roles, save for their first collaboration — specifically with the actor in mind. We caught up with Goodman and the Coens recently, and they shared a few memories of their long-standing partnership.
"Raising Arizona" (1987)
The role: Gale Snoats, prison escapee intent on robbing a bank with his little brother and a baby in tow.
Information, man: "Their office was 200 W. 57th St.," Goodman says with remarkable precision. "I went there and saw pictures of other actors all over the place and started goofing on the process. We just hit it off. I didn't know these guys, but I felt like I grew up with them. They were like grade-school, Midwestern, Mad magazine-reading wiseacres that I knew in St. Louis."
"It was a little bit of a Mutt-and-Jeff team between John and Bill Forsythe," Joel Coen remembers of Goodman and the actor playing his brother, Evelle. "John could do comedy, but he was a real actor too. Everything he did was so vivid that we just kept wanting to do more with him."
"Barton Fink" (1991)
The role: Charlie Meadows, Barton's hotel neighbor who happens to be a serial killer.
Information, man: The film memorably ends with the hotel ablaze and Goodman bellowing to the cops, "I'll show you the life of the mind!"
"Not everyone can do that," Ethan Coen says. "You need someone you believe is both acquainted with the life of the mind but also, in a deeper sense, isn't having that life."
"He may not have had the life of the mind, but he knew what it wasn't and he knew a line of bull when he saw it," Goodman adds.
PHOTOS: Behind the scenes of movies and TV
"The Big Lebowski" (1998)
The role: Walter Sobchak, the Dude's best friend, Vietnam vet, dabbler in pacifism (not in 'Nam, of course), capable of procuring a toe by 3 in the afternoon, if necessary.
Information, man: "People quote it to me all the time," Goodman says. "'Shomer Shabbos.' 'Shut ... up, Donny.' 'World of pain.' 'You're out of your element.' Thank God they've refrained from quoting that scene where I'm screaming at Little Larry while I'm busting up the car."
"'Is this your homework, Larry?'" Joel says, chuckling at the line. "If forced to choose, that's my favorite scene."
Goodman: "I'm out there tearing up a couple of Corvettes with a crowbar, screaming obscenities in the middle of the night in this tidy neighborhood. I thought, 'I don't want to do this. But I gotta do it.' Nobody bothered to tell me they paid for the whole block to be unoccupied that night."
"O Brother, Where Art Thou" (2000)
The role: Big Dan Teague, Bible salesman, frog killer, Cyclops stand-in
Information, man: Goodman: "He shows up. He robs them, and then he gets killed. Amphibians mean little or nothing to him."
"Some people might have to look far and wide for a Cyclops," Ethan says. "Not us. We had John."
---
The complete guide to home viewing
Get Screen Gab for weekly recommendations, analysis, interviews and irreverent discussion of the TV and streaming movies everyone's talking about.
You may occasionally receive promotional content from the Los Angeles Times.