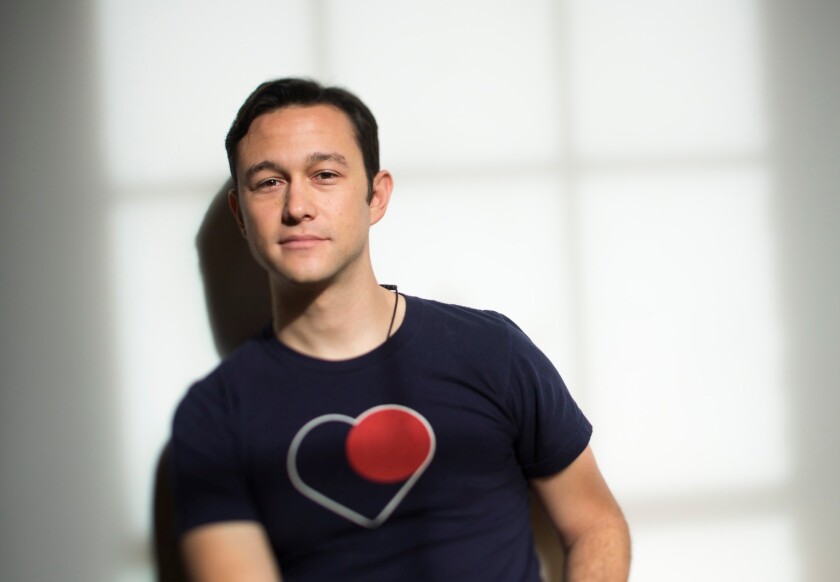 For all the goodwill Jim Henson's fuzzy creations have earned over the years, they haven't always had an easy path to the multiplex — and once there, they haven't always notched big numbers.
Movies inspired by the pioneering puppeteer have therefore waxed and waned over the years. But yesterday brought some welcome news for Henson fans: Joseph Gordon-Levitt has come aboard to star in and produce a big-screen adaptation of the musical puppet TV series "Fraggle Rock" from the Henson Co., as Variety first reported.
The project is currently set up at New Regency but has been in the works for nearly a decade. An earlier iteration was at the Weinstein Co. but sputtered, as the studio and the project's then-writer, "Hoodwinked!" filmmaker Cory Edwards, couldn't see eye to eye. Weinstein and the Henson Co. eventually parted ways, leading to New Regency's involvement four years ago.
Gordon-Levitt is an intriguing match for the project. After making his feature writing and directing debut, "Don Jon," in 2013, the 34-year-old has signed on to lead roles in the upcoming prestige dramas "Snowden" and "The Walk," seemingly making a foray into serious-actor territory.
"Fraggle Rock" will no doubt take him in a slightly different direction, and his involvement could well give the long-gestating film a boost. But he'll have his work cut out for him.
For one, "Fraggle Rock" doesn't have nearly the name recognition of Henson's "Muppets" or "Sesame Street" characters. All but the most die-hard fans, for example, may need a reminder that the series ran from 1983 to 1987 and told the story of colorful creatures known as Fraggles, Doozers and Gorgs co-existing in and around a series of caves.
Will moviegoers turn out to catch up with characters they have only a foggy recollection of, or none at all? Perhaps, but if not, it somewhat defeats the purpose of dusting off existing intellectual property rather than starting from scratch.
Not that audience familiarity with a particular brand guarantees success, mind you. The "Sesame Street" franchise has produced two feature films — Ken Kwapis' "Follow That Bird" in 1985 and Gary Halvorson's "The Adventures of Elmo in Grouchland" in 1999 — that were both well-reviewed but bombed at the box office. A third movie was reportedly in the works at Fox in 2012, but updates have been scarce since then.
If Gordon-Levitt is looking for a blueprint, he could do worse than Disney's 2011 reboot "The Muppets," which was powered by the good-natured charm and genuine fandom of co-writer and star Jason Segel. The film was a critical and commercial hit that grossed $165 million worldwide on a $45 million budget.
Absent Segel's anchoring presence, last year's sequel, "Muppets Most Wanted," underperformed, earning less than half its predecessor's worldwide total and casting the current fate of the film franchise into doubt.
Like Segel, Gordon-Levitt is a likable, watchable young actor and multihyphenate talent (he sings!). He's also a longtime Henson fan who told Variety, "The first screen personas I ever loved were Henson creations. … I've never stopped loving his work, even as a young frisky man, and on into adulthood."
If Gordon-Levitt can channel those qualities into a "Fraggle" film, it might just rock after all.
Follow @ogettell for movie news
---