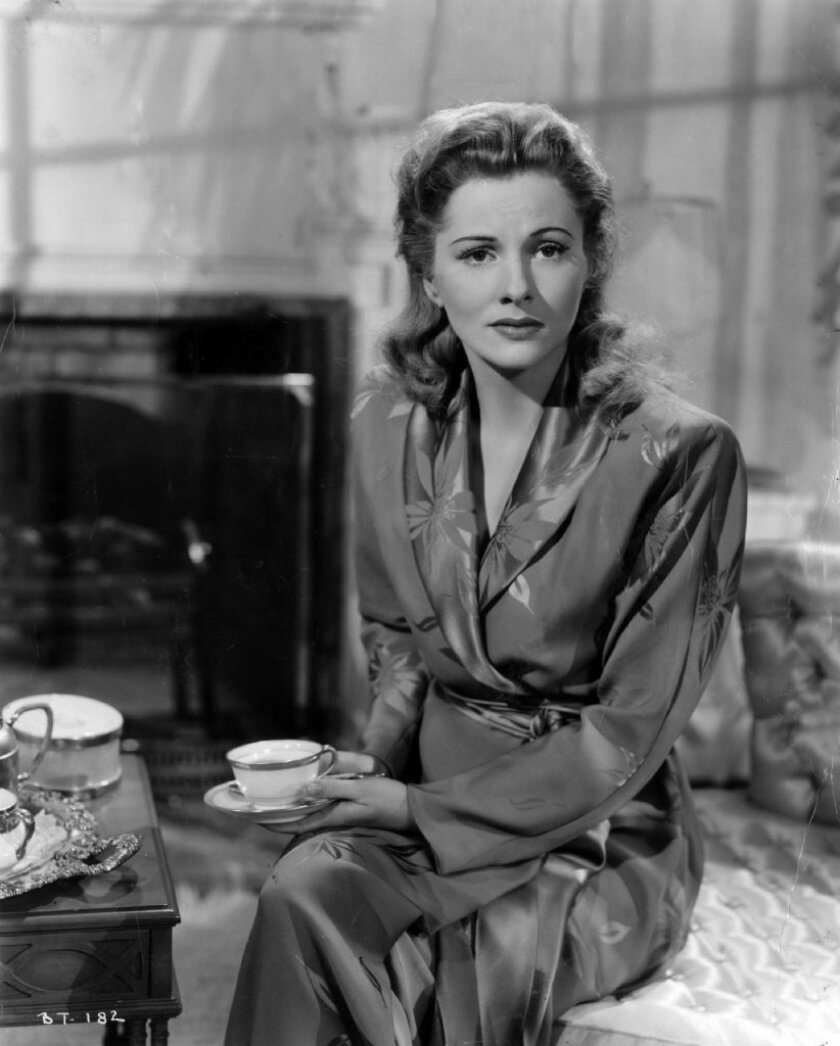 Joan Fontaine may have been overshadowed at times by her older sister, Olivia de Havilland, but the actress -- who died Sunday at age 96 -- appeared in several classic films during the Golden Age of Hollywood and is the only performer to win an Oscar in a film directed by Alfred Hitchcock.
It's hard to pick a Fontaine top five because she made several interesting films, including 1942's "This Above All" with Tyrone Power, 1944's "Jane Eyre" with Orson Welles, 1953's "Ivanhoe" with Robert Taylor and Elizabeth Taylor, and the Ida Lupino-directed 1953 noir "The Bigamist."
PHOTOS: Joan Fontaine | 1917 - 2013
But here are five must-sees in the Fontaine canon, all of which are available on DVD.
"Rebecca" (1940): Fontaine had been appearing in movies since 1935, including the 1937 Fred Astaire musical "A Damsel in Distress" and the rousing 1939 adventure "Gunga Din," when she came into her own in this stylish adaptation of Daphne Du Maurier's bestseller that marked Hitchcock's first American feature. Fontaine earned an Oscar nomination for her nuanced performance as the self-conscious, plain young woman who falls in love and marries an older widower (Laurence Olivier) who brings her home to his Cornwall mansion. The home, however, is permeated with the memories of his beautiful late wife, Rebecca, and she finds herself at odds with the creepy housekeeper, Mrs. Danvers (Judith Anderson), who is obsessed with Rebecca. The film went on to win the best picture Oscar.
"Suspicion" (1941): Fontaine reunited with Hitchcock for this romantic murder mystery in which she plays another plain Jane who falls in love with a handsome, dashing wastrel (Cary Grant) whom she soon comes to believes is trying to murder her for her money. Fontaine won the lead actress Oscar, beating out her sister, De Havilland, who was nominated for "Hold Back the Dawn." Their feud, fueled by the Oscar battle, became the stuff of legend.
WALK OF FAME: Find Joan Fontaine's star
"The Constant Nymph" (1943): Fontaine received her third and final Oscar nomination for her delicate performance in this romantic melodrama based on Margaret Kennedy's novel and play. Though in her mid-20s at the time, Fontaine is believable as a 14-year-old girl with a weak heart who falls madly in love with a family friend, a struggling composer (Charles Boyer). He ends up marrying her haughty cousin (Alexis Smith), who becomes jealous of the special bond he has with Fontaine's character.
"Letter From an Unknown Woman" (1948): Fontaine is haunting in Max Ophül's exquisite drama playing another complex woman. This time around, she harbors an undying love for a handsome but decadent pianist (Louis Jourdan) who, when they encounter each other over the years, never seems to remember her. Her realization that, even after they have a child together, he never ever loved her is heartbreaking. It could be among her finest moments on film. "Letter" is an 86-minute gem.
"Born to Be Bad" (1950): The actress gets the opportunity to show her darker side in this Nicholas Ray melodrama, in which she plays a manipulative woman who will stop at nothing to get what she wants. It is a real change of pace for Fontaine, and she seems to have a field day playing the femme fatale in this juicy, albeit over-the-top drama. Robert Ryan, Zachary Scott, Joan Leslie and Mel Ferrer also star.
ALSO:
Remembering Peter O'Toole: Five roles we won't soon forget
'The Secret Life of Walter Mitty,' and the public one of Ben Stiller
Joan Fontaine, actress who won Oscar for "Suspicion," dies at 96
---