Julianne Moore joins 'Hunger Games' cast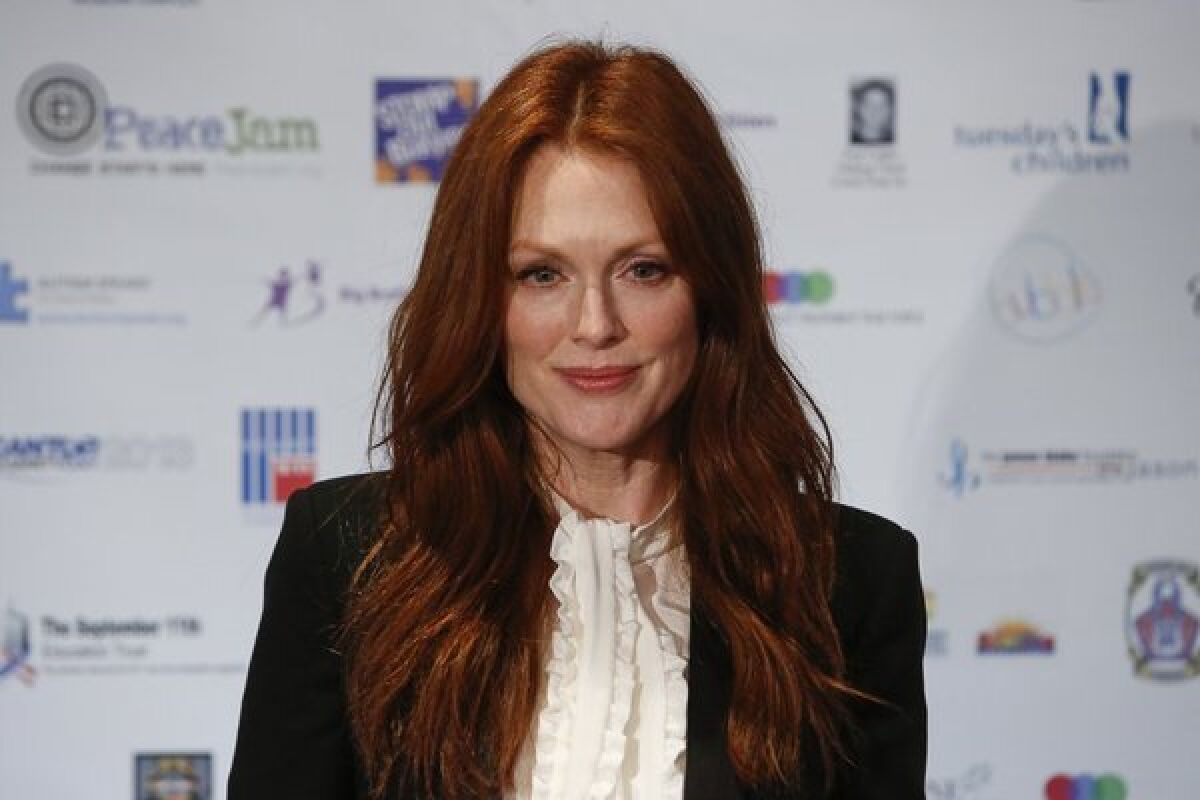 Julianne Moore will join Jennifer Lawrence and Josh Hutcherson in two installments of "The Hunger Games," Lionsgate has announced.
The veteran of "The Hours" and "Boogie Nights" will play Alma Coin, who leads a rebellion against the Capitol. Other new cast members include Natalie Dormer, Stef Dawson and Evan Ross.
The two films with Moore, "The Hunger Games: Mockingjay — Part 1" and "The Hunger Games: Mockingjay — Part 2," are being directed by Francis Lawrence ("I Am Legend").
The first of those sequels will be released in November 2014, with the next sequel due in November 2015.
PHOTOS: Fall movie sneaks 2013
Before those movies are released, however, Lionsgate will unveil "The Hunger Games: Catching Fire," which premieres theatrically on Nov. 22. That sequel also is directed by Lawrence.
The first "Hunger Games" film, released in March of last year, grossed more than $691 million worldwide.
Moore stars in "Don Jon" opposite Joseph Gordon-Levitt, who also wrote and directed the film, on Sept. 27.
ALSO:
TIFF 2013: 'Labor Day' has Jason Reitman toiling anew'
TIFF 2013: Proclaimers' 'Sunshine on Leith' makes fest hearts fly
TIFF '13: 'August: Osage County' ending could be changed for release
---
Get the Indie Focus newsletter, Mark Olsen's weekly guide to the world of cinema.
You may occasionally receive promotional content from the Los Angeles Times.