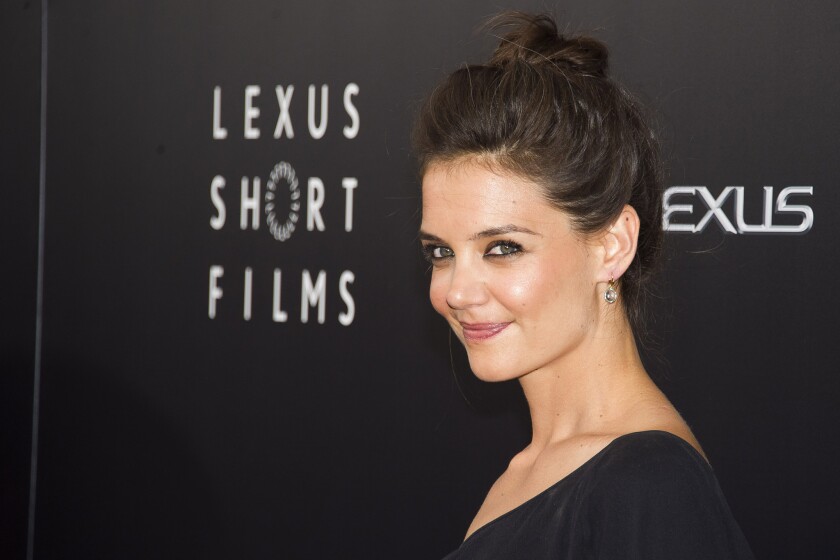 Dawson would be proud: Katie Holmes, the former teen star who played the girl next door to a wannabe movie maker on "Dawson's Creek," is directing her first film.
Holmes is set to helm and star in the mother-daughter tale "All We Had," an adaptation of the novel by artist Annie Weatherwax that Holmes optioned in July and Scribner released in August.
"The Fault in Our Stars" director Josh Boone wrote the script for "All We Had," which tells the story of a mother and daughter living on the edge of poverty who find an unlikely home amid the quirky residents of small town America.
Holmes is also producing the film with Jane Rosenthal and Berry Welsh of Tribeca Productions.
"Katie has such a clear vision for the book's irreverent, original mother-daughter relationship," Rosenthal said in a statement. "Her passion for the material, along with Josh Boone's ability to tell stories grounded in the comedy and drama of everyday, will truly bring these characters to life."
Holmes, 35, never quite made the transition from teen phenom to full-fledged movie star, and she is perhaps most famous for being the ex-wife of Tom Cruise. She has, however, continued to work steadily, if not prolifically, as an actress, most recently appearing in "The Giver."
Holmes' other upcoming projects include the dark comedy "Miss Meadows," which hits theaters in November, and the Helen Mirren drama "Woman in Gold."
Follow @ogettell for movie news
---