'Star Wars: Episode VII': Lawrence Kasdan's big move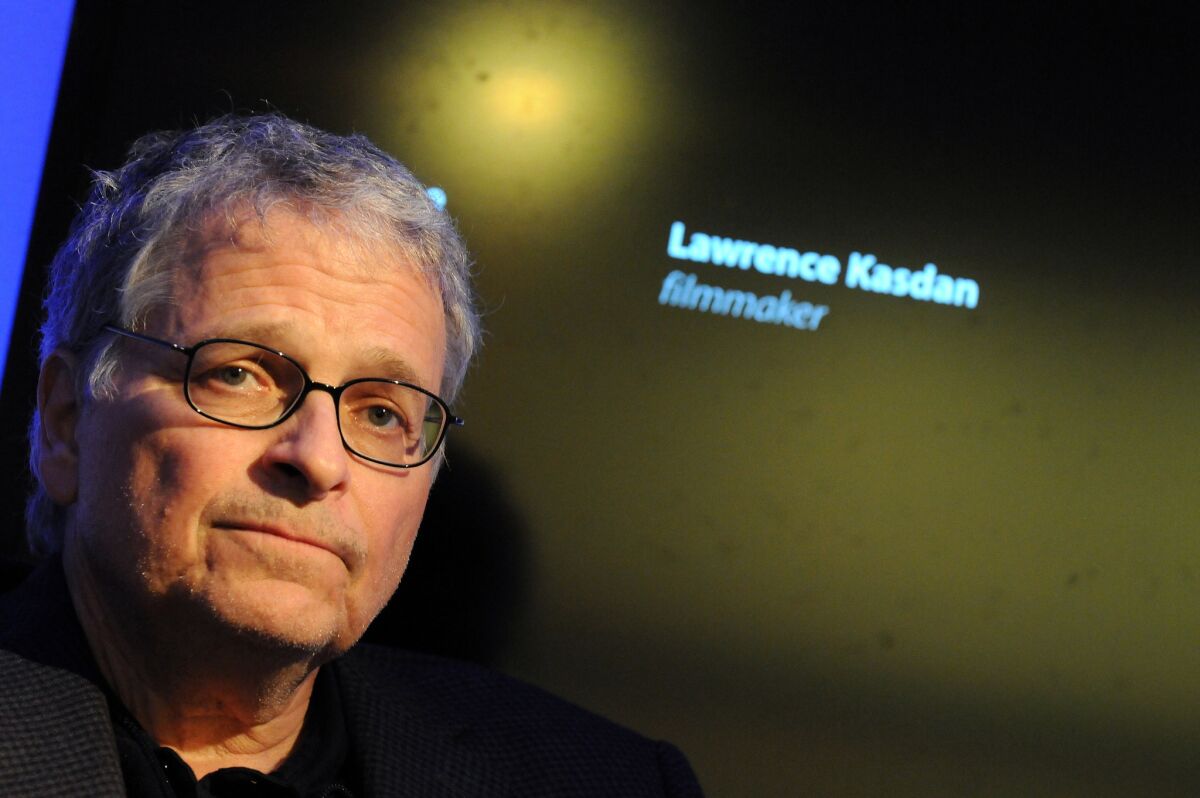 In a galaxy somewhere near Hollywood, things are happening right now -- things involving "Star Wars: Episode VII" and Lawrence Kasdan.
According to an announcement on the starwars.com website on Thursday, writing duties for the upcoming installment will be taken over by director J.J. Abrams and Kasdan, the latter previously just a consultant on the project. Kasdan had earlier co-written the "Star Wars" entries "The Empire Strikes Back" and "Return of the Jedi" but had mostly worked on indie pictures in recent years. (He had been writing one of the stand-alone spin-off movies that's part of the larger scheme to revive the "Star Wars" franchise.)
Abrams and Kasdan take over for screenwriter Michael Arndt, an Oscar winner for his "Little Miss Sunshine" and the writer of the animated blockbuster "Toy Story 3." Though Arndt had previously been a much ballyhooed addition to the project, the announcement seems to suggest his work will be overhauled by Abrams and Kasdan.
ON LOCATION: Where the cameras roll
Lucasfilm President Kathleen Kennedy said in a statement that "Arndt has done a terrific job bringing us to this point and we have an amazing filmmaking and design team in place already prepping for production.") It remains to be seen how the final story and writing credits shake out.
Shooting for "Star Wars: Episode VII" is scheduled to begin in spring of next year, which doesn't leave Kasdan and Abrams much time to finish their work on the screenplay, with a release set for 2015.
Though Kasdan had been on the spinoff film, Thursday's announcement moved the filmmaker back to center stage. It's a big move, particularly in light of the fact that the most recent film by the writer -- who also penned adventure tentpoles in a previous generation such as the original Indiana Jones film "Raiders of the Lost Ark" -- was 2012's little-seen intergenerational family dramedy "Darling Companion."
PHOTOS: Hollywood backlot moments
Kasdan's relationship with the earlier iteration of the franchise could be seen as either a sign of continuity to the new films, or as a filmmaking team scrambling to make sense of an increasingly sprawling storytelling universe.
Kennedy said in the statement that "There are very few people who fundamentally understand the way a 'Star Wars' story works like Larry, and it is nothing short of incredible to have him even more deeply involved in its return to the big screen."
Thursday's announcement also included a team of below-the-line technicians and craftspeople as well, including director of photography Dan Mindel, production designers Rick Carter and Darren Gilford, costume designer Michael Kaplan, special effects supervisor Chris Corbould, sound designer Ben Burtt, re-recording mixer Gary Rydstrom, supervising sound editor Matthew Wood, visual effects supervisor Roger Guyett. John Williams is returning to score "Star Wars: Episode VII." Burtt and Williams each received an Oscar for their work on the original 1977 "Star Wars."
Also:
Short film meant to accompany 'Empire Strikes Back' makes a comeback
J.J. Abrams set to direct 'Star Wars: Episode VII"
'Star Wars' writer Larence Kasdan wants spinoff film to 'start fresh.'
Follow Mark Olsen on twitter: @IndieFocus
Get our L.A. Goes Out newsletter, with the week's best events, to help you explore and experience our city.
You may occasionally receive promotional content from the Los Angeles Times.