Lena Dunham 'disgusted with' Woody Allen, won't denounce his work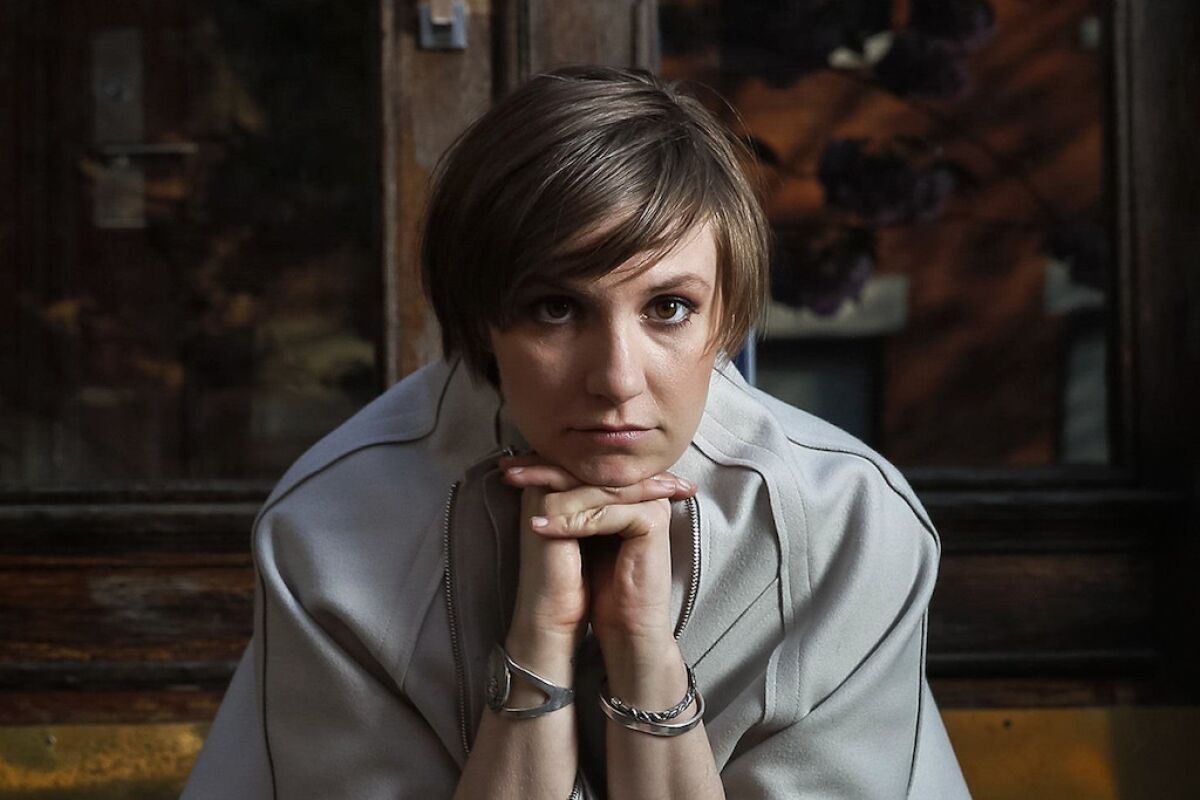 Since breaking out with her indie film "Tiny Furniture" and her HBO series "Girls," Lena Dunham has drawn comparisons to fellow New Yorker Woody Allen: Both write, direct and star in much of their work, which seems to blur the boundaries between where their real lives end and their fictional stories begin.
Though the two share creative tendencies, Dunham has not been shy expressing her negative opinions about Allen as a person or a filmmaker. In a recent interview on Marc Maron's "WTF" podcast, Dunham once again voiced her support of Allen's adoptive daughter Dylan Farrow, who has accused Allen of sexually abusing her as a child.
But Dunham, during a discussion about being raised by artist parents, also said people should separate Allen's art from his actions.
PHOTOS: Our favorite funny women and why we love 'em
"In the latest Woody Allen debate I'm decidedly pro-Dylan Farrow and decidedly disgusted with Woody Allen's behavior," Dunham told Maron. "But for me, when people go through his work and comb through it for references to child molestation, that's not the … point."
She added, "I'm not going to indict the work. I think that you can decide that you don't want to support the work of somebody who has molested a child. That's a completely appropriate choice. … The thing is to look at the actual evidence that exists in the world, which I think strongly suggests that Woody Allen is in the wrong. But for me, the point is not to go through his one-act plays looking for references to child molestation, because I'm not comfortable living in a world where art is part of how we convict people of crimes."
Dunham has been a vocal supporter of Farrow since the latter published an open letter in the New York Times in February renewing allegations that Allen molested her more than 20 years ago. "To share in this way is courageous, powerful and generous," Dunham wrote on Twitter.
PHOTOS: Celebrities by The Times
Allen, who was never charged with a crime, responded with his own op-ed in the New York Times maintaining his innocence.
On Maron's show, Dunham said of Allen's recent work, "For me, I haven't wanted to watch his movies for a long time, partially because of who I think he is and partially because I think they got really bad."
But, she added, "Looking at art and trying to basically decide who we can and who we can't support, it's dangerous."
ALSO:
Good grief? Charlie Brown gets the CG, 3-D treatment
Jimmy Kimmel to welcome four 'Divergent' stars on four nights
'Blackfish's' director, now its 'steward,' finds it hard to move on
---
Get our L.A. Goes Out newsletter, with the week's best events, to help you explore and experience our city.
You may occasionally receive promotional content from the Los Angeles Times.