Q&A: Chinese director Lu Chuan: 'River Town' is 'very sensitive' but 'I'll worry when I finish the movie'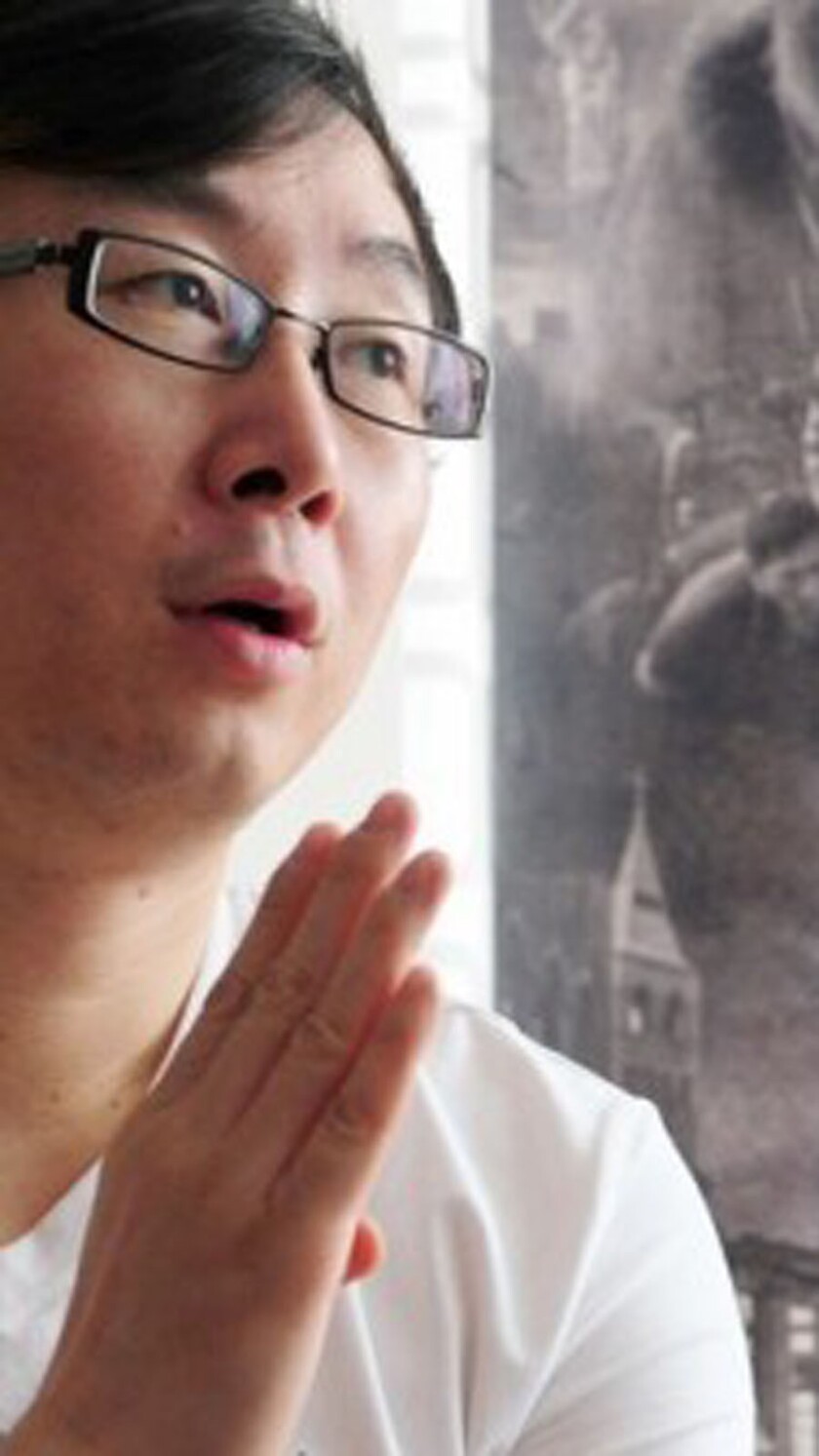 "River Town," New Yorker writer Peter Hessler's memoir of teaching in the remote Yangtze town of Fuling in the mid-1990s, is coming to the big screen with Chinese director Lu Chuan at the helm.
Lu, 45, is known for films such as the 2009 Nanjing massacre movie "City of Life and Death," the Chinese historical epic "The Last Supper," and "Chronicles of the Ghostly Tribe," an action-adventure that made more than $100 million at the Chinese box office. He recently wrapped production on "Born in China," a Disney-nature film slated for release in China later this year.
The "River Town" movie project was announced this month. Jamie Gordon and Courtney Potts of Fugitive Films are producing, with Tristine Skyler adapting the book. Lu spoke with the L.A. Times on Friday on the sidelines of the China-U.S. Motion Picture Summit on the outskirts of Beijing about "River Town" and "Born in China."
How did you get involved with "River Town"?
First, I read it in Chinese. I love the book, and I like Peter Hessler a lot. The book is very interesting. One day, my agent asked me if I wanted to direct the film, and I said, "Why not? Let's try." It was not complicated. Two producers in New York, Jamie and Courtney, two ladies who bought the rights, they were trying to find the director for the movie, and I guess Peter Hessler gave them a list of desired directors. I guess I'm on that list. So they found me.
Did you know Peter before this?
No, not personally.
Did they only want Chinese directors?
I don't know. But very soon, I received a call from Jamie and Courtney. And we had a very happy conversation.
Do you think this movie would be very different if it were directed by a Chinese director vs. an American?
Totally different. I think the worst thing that can happen to this movie is the story becomes "white people saved the locals." I think the best thing about Peter Hessler is he treated everyone equally. He is such a nice guy. He opened his eyes and observed. He made himself an observer who witnessed everything. He didn't judge. He simply recorded the whole thing in the book. And he has sharp eyes, and he noticed many details, which are meaningful. So as a Chinese filmmaker, I think it's a story of people from different sides of the world, who educate, discover and explore each other. I think that's most challenging and compelling, yet the most exciting part for me to make a movie.
Where will you shoot this?
I don't know. I'm still looking. It's very difficult to find the right place because China has changed a lot since Peter left. Fuling has become a quite modern city.
So we need to find a smaller town to show the original look of that place. … China has changed completely during the past 10 years.
Do you have a lead actor in mind?
Yes. I gave [the producers] a list of the most desirable actors. But they are all very expensive. I'm a huge fan of American movies, so I like lots of American leading actors such as Leonardo DiCaprio, the guy from "Dallas Buyer's Club" [Matthew McConaughey], or [Eddie Redmayne from] "The Theory of Everything.' I love all of them, but I'm not sure if we can afford them. They are very expensive.
What kind of budget are you going to have?
The budget is really low, but I'm trying to convince them to change the budget. It's my job.
Is there anything sensitive about this film [to Chinese censors]?
A lot. The book is very sensitive. My habit is I'll never worry about this kind of things at this stage. I'll start to worry when I finish the movie. Right now, I'm trying to close the door. I don't want to consider the sensitivity and censorship.
Is Hessler going to consult on the script?
Yes. He is currently in Cairo, and he said he would come back to China. I tried to ask him if he had a lover in that place [in the book], but he said he wouldn't disclose that.
Let's talk about "Born in China." Why did you want to do a nature movie?
It's kind of challenging. For me, it's a brand new thing. But it's good because it's a Disney movie, and they gave me huge support. It's my first English movie, and it's the first time to work with a foreign team. I don't really know why, but maybe I simply love this kind of movies. I loved watching them when I was young. I loved watching documentaries with wild animals. So when they gave me the chance, I thought, "Why not? Let's try!"
So it's about animals born in China. The animals are snow leopard? And?
Yes, a snow leopard. I'm not sure if I can disclose [the rest].
So, it's a documentary or narrative?
It's a narrative. It's not a documentary. We have a story, characters and drama. It's quite different from a traditional documentary.
When is it going to be released in China?
Sometime between June and September, maybe.
You used British crews to film the animals in China. You said at the film summit that the British crews were cheaper than Chinese crews. Is that really true?
They're not exactly cheaper, but their price is much lower than I expected. And I thought it would be very expensive to do the post in the U.K., but no, it's quite cheap. The price is similar to the studios in Beijing.
Is it because the prices in China have risen fast?
It has risen fast. The price for the celebrities and actors in China is incredibly high.
Was it hard working with a foreign crew?
I don't want to say (laughing). [We have] different backgrounds and traditions. Most of the British team members have strong documentary backgrounds. They are documentary filmmakers. They are not from feature film industry, so I think it's a documentary to them. But it's a feature film, a live action, to me. The characters are animals. So we have different concepts. Disney sent a super professional producer to organize the production, Roy Conli ["Big Hero 6," "Tangled"]. I think he is great. … He is a golden producer.
Nicole Liu in The Times' Beijing bureau contributed to this report.
Follow @JulieMakLAT for news from China
---
Get the Indie Focus newsletter, Mark Olsen's weekly guide to the world of cinema.
You may occasionally receive promotional content from the Los Angeles Times.