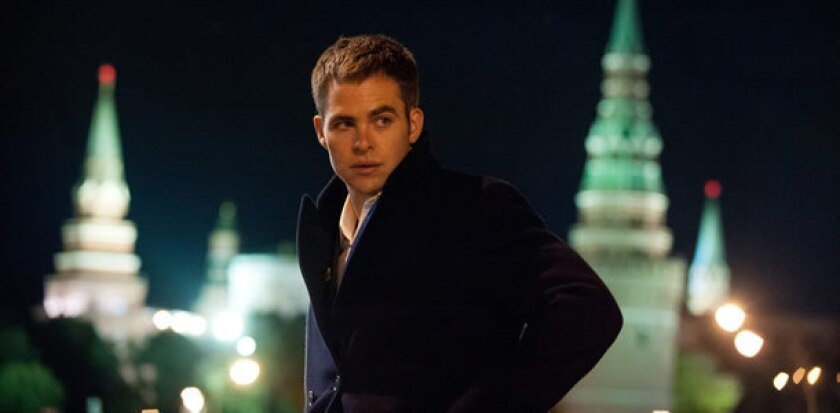 There's been more movement on the upcoming film schedule than at a Pixar weekend matinee. On Thursday, several movies — including George Clooney's "Monuments Men," David O. Russell's "American Hustle" and Kenneth Branagh's "Jack Ryan: Shadow Recruit" — were all formally given new dates. Here's a handy cheat sheet on the new dates, the old dates, and the key question(s) the switch poses.
"Monuments Men," Feb. 7 (from Dec. 18) — Will Clooney and Matt Damon pulling off art heists play better in the quiet of later winter than at Christmastime? On the one hand, they won't be held up to an awards standard. On the other, a lot fewer people go to the movies in February.
"Robocop," Feb. 12 (from Feb. 7) — Jose Padilha's reboot of the '80s classic pushes to the following week with the arrival of the men of monuments. It now has a holiday tucked into its opening weekend (President's Day) and, as Sony reminds, will open just two days before Valentine's Day, though we suspect plenty of couples will go for the romantic dinner over the metal-ripping destruction.
PHOTOS: Fall movie sneaks 2013
"American Hustle," Dec. 18 wide (from Dec. 27) — Russell's true-life ABSCAM tale now will be wide before Christmas, which could give it an extra bump. Then again, judging by how his "Silver Linings Playbook" found success, Russell's hits come as slow-burns, not big opening weekends.
"Jack Ryan: Shadow Recruit," Jan. 17 (from Dec. 25). Mid-January isn't usually when big franchise action pictures come out. Also, will interest provided by Tom Clancy's death dissipate a little more after the new year?
ALSO:
How 'Monuments Men' delays affect Oscar race
George Clooney's 'Monuments Men' pushed to 2014
'Wolf of Wall Street' not moving to 2014 (but Jack Ryan likely will)
Follow me on Twitter at https://twitter.com/ZeitchikLAT
---