Buzz begins for possible Oscar bid for Oprah Winfrey in 'Butler'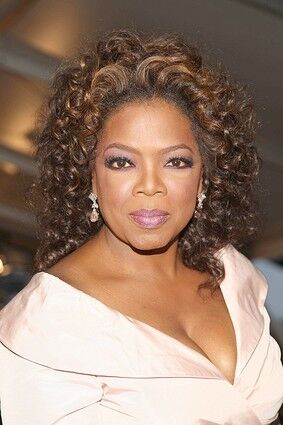 Oprah Winfrey
Riches
Oprah Winfrey is the first black female billionaire in history; she's worth an estimated $1.5 billion. She has homes in Montecito, Miami's Fisher Island, New Jersey, Chicago, Colorado and Maui. But life hasn't always been Champagne and caviar for the celebrity.
(Evan Agostini / Getty Images for CFDA)
'The Oprah Winfrey Show'
After working in local media, Winfrey launched "The Oprah Winfrey Show." She covered whatever mattered most to her, from home decor to weight loss to AIDS. Her distinctive, therapy-session-style hosting won over audiences from the start. She actually seemed to care about the people she interviewed, and that made her audiences care too. She was even known to shed a tear over particularly emotional stories.
(Charlie Knoblock / AP)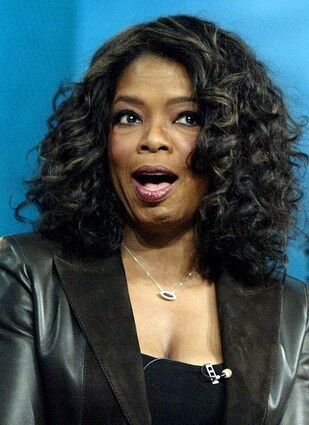 Romance
Stedman Graham is Winfrey's steady man. The two have been going strong for more than 20 years. They have five dogs but no children. Some speculate that Winfrey is gay and that she is involved with BFF Gayle King. Winfrey scoffs at the rumors and once said, "People think I'd be so ashamed of being gay that I wouldn't admit it? Oh, please." (O Magazine)
(Ric Francis / AP)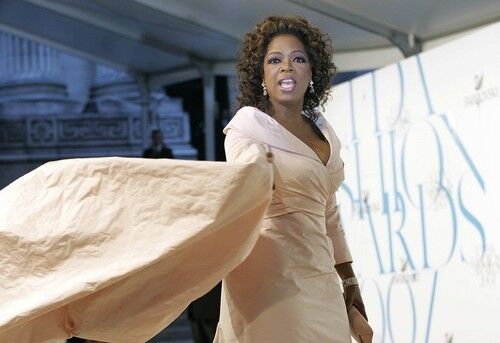 Don't mess with Oprah
Winfrey once arrived at a Hermes store after it had closed for the day and was not allowed in. She believed that if she had been a white celebrity, the store would have opened the doors. In response to her accucations, Hermes USA CEO Robert Chavez did the smartest thing: He appeared on the "Oprah" show and begged for forgiveness.
(Stuart Ramson / AP)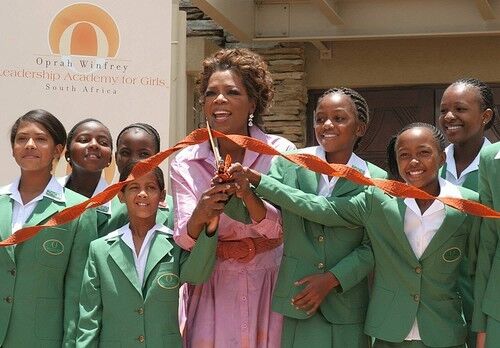 Oprah Winfrey Leadership Academy for Girls
After enduring a difficult childhood, Winfrey decided to spend $40 million to build a school in South Africa. Her inclusion of an on-site yoga studio and beauty salon was criticized by some as frivolity, but Winfrey said such amenities would calm and inspire the impoverished young women.
Despite her idyllic vision, however, the school became the subject of scandal when an employee was accused of sexually and physically abusing the students. When Winfrey learned about the incident, she rushed to South Africa to apologize. "I've disappointed you," she announced. "I''m so sorry. I'm so sorry"."
(Denis Farrell / AP)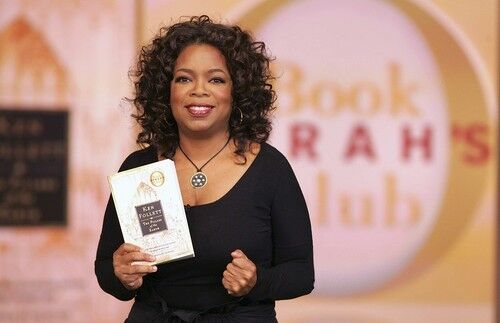 Power
-- While discussing mad cow disease, Winfrey once said, "It has just stopped me cold from eating another burger!" Beef producers alleged that her remark cost them $12 million in sales. They sued but lost the case.
-- The celebrity has been instrumental in changing the middle-American mindset about homosexuality. Nate Berkus, a gay designer whose partner died in the 2004 Asian tsunami, was a guest on the show. He elicited sympathy from Winfrey's audience and helped open people's eyes.
-- Her book club has the power to make an unknown novelist a celebrity. Her mere endorsement of a novel sells millions. She's open to everything from classics to unknowns. Just make sure that if you call your book a memoir, it really is a memoir or prepare to incur her wrath.
(George Burns / AP)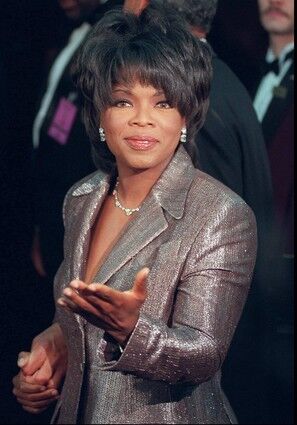 Trivia
Oprah Winfrey wasn''t always "Oprah" Winfrey. When she was born, her name was "Orpah."
(Chris Kasson / AP)
Oprah. Oscar. Oscar. Oprah.
Yes, it might be a bit early to riff on David Letterman's ill-fated, Uma-Oprah 1995 Academy Awards monologue bit. Then again, with Winfrey's movie "Lee Daniels' The Butler" sitting atop the box office for a second week with a 10-day take of $52 million, and Winfrey herself earning solid critical praise for her first acting turn since 1998's "Beloved," the conversation has already started, like it or not. And, given the brand name in question, that debate will be spirited, intense and, to some extent, managed by Winfrey herself, as she has the built-in advantage of owning her own television channel and magazine.
"She's an overpowering presence in our culture. You can't pretend otherwise," film critic Leonard Maltin says. "But that's what makes her work in 'The Butler' impressive. She succeeds in making you forget that she's Oprah Winfrey so you can accept and embrace the character she's playing."
PHOTOS: Celebrities by The Times
That character, Gloria Gaines, is the conflicted, proud wife of Cecil Gaines (Forest Whitaker), a White House butler who serves eight presidents. Gloria grows discontented by the long hours required by her husband's job. "You and the White House can kiss my ...," she tells Cecil at one point. "I don't care what goes on in that White House. I care what goes on in this house."
Though Gloria isn't the title character, director Daniels affords her plenty of screen time — even when she isn't speaking. Often in group scenes where she has little to say, Daniels keeps the shot tight on Winfrey, affording her the opportunity to reveal the inner life of her complicated character.
"Those eyes are mesmerizing," Daniels says, while admitting, at the same time, that not everyone seeing the rough cut of the movie shared his enthusiasm for those long close-ups of Winfrey. "You know what it is? She's got Bette Davis eyes. They were hypnotic, and I was seduced."
LOOK BACK: 25 great Oprah moments
Will Oscar voters be similarly beguiled? Academy members can be star-struck too, particularly when the talent in question comes from outside the usual circle of filmmaking friends and acquaintances.
Musicians have been the most-rewarded interlopers over the years, with Bob Dylan, Bruce Springsteen, Eminem, Phil Collins and Melissa Etheridge winning Oscars for original song over the last two decades.
And though he didn't technically win an Academy Award, Al Gore received a thunderous ovation when he took the stage after the documentary about his campaign to educate the public on climate change, "An Inconvenient Truth," won the Oscar.
On the acting side, Jennifer Hudson jumped from "American Idol" to Oscar-winner for her supporting turn in the 2006 movie musical "Dreamgirls." Omnipresent music star Justin Timberlake received a for-your-consideration campaign for playing Napster founder Sean Parker in David Fincher's 2010 drama "The Social Network," though he fell short of receiving a nomination.
Winfrey has been to the dance before, earning a supporting actress nomination for her high-spirited turn in Steven Spielberg's "The Color Purple" in 1986. She further established her acting credentials, playing a former slave in Jonathan Demme's 1998 film adaptation of Toni Morrison's novel "Beloved." The movie — and Winfrey — received generally positive reviews but was a commercial disaster, earning just $22.8 million at the box office.
Since then, Winfrey's influence has continued to grow with multiple platforms — the Oprah Winfrey Network; O, The Oprah Magazine; Oprah Radio on XM; the Oprah.com website — which she has used to promote "The Butler" and, in theory, could continue to use to campaign for the movie and herself through the awards season.
As with any powerful figure whose name has become part of the pop culture vernacular (Oprahfication, anyone?), Winfrey has her detractors too. All things equal in a contest like the Oscars where voters' personal tastes and biases enter the equation, envy sometimes plays a part. Several academy members last year privately said they wouldn't vote for Spielberg or his movie "Lincoln" because, in the words of one balloter, "he already has enough recognition for three lifetimes."
Daniels says he doesn't really understand that kind of thinking, but does remember initial skepticism among some members of the movie's cast and crew about Winfrey's acting ability.
"I think some of the actors came to the set with eyebrows raised," he says. "I didn't care. I knew where we were going and I knew she could deliver. And they found out too once they got in the room with her."
Should Winfrey end up nominated, the second happiest group would probably be ABC network executives, knowing Winfrey generally draws a crowd and would likely boost the show's ratings. Some 72% of "The Butler's" opening weekend ticket-buyers said Winfrey increased the likelihood that they'd see the movie.
"She's the most powerful woman on the planet," Daniels says. "I don't want people thinking I'm an Oprah psycho-fan, even though I happen to be one. Sometimes, I'm still amazed she's in the movie."
---
Get the Indie Focus newsletter, Mark Olsen's weekly guide to the world of cinema.
You may occasionally receive promotional content from the Los Angeles Times.