Oscars 2014: Look back on the best and worst of years past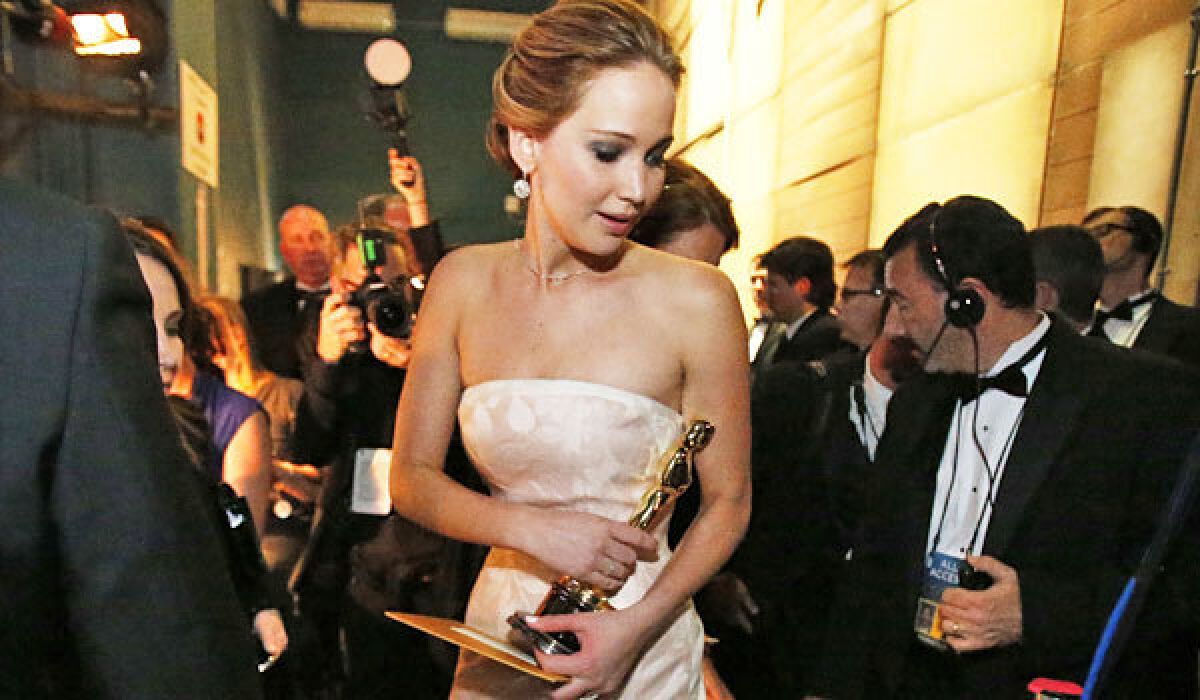 All eyes are directed toward the Dolby Theatre at Hollywood and Highland, where the 86th Academy Awards are scheduled to take place Sunday evening. And if years past are any indication, there will be some great moments and some painfully awkward ones.
The key for all involved is to make sure their personal great or awful moments are unique enough not to bore us. Jennifer Lawrence won hearts and minds with her slip on the way up the stairs to accept her award. So the cynics this year might look at an actress slipping this year as a craven attention-seeker attempting to steal Lawrence's likeability.
Similarly, Seth MacFarlane's notorious "We Saw Your Boobs" song from last year's ceremony should not be repeated by any host in this year or years to come. Rob Lowe learned the musical number lesson back in 1989. And no one has sung a duet with Snow White since.
OSCARS 2014: Full coverage | Complete list | Top nominees and winners
Those who don't know Oscar history are doomed to repeat it. Because of this, we've collected a few of the most recent recaps of the best and worst of Oscars telecasts to help this year's participants toward award show glory. After all, who wants to be the forgotten winner remembered only by awards statisticians?
To recap in reverse chronological order:
In 2013, Seth MacFarlane stunk up the joint, "Flight" was re-created with sock puppets, and James Bond got a head-scratching tribute. Read the rest here.
In 2012, Sacha Baron Cohen dumped Kim Jong Il's "ashes" on Ryan Seacrest, Christopher Plummer reveled in his Oscar win, and Billy Crystal hammed it up as host. More here.
In 2011, Anne Hathaway and James Franco proved to be a hosting match made in hell, Melissa Leo swore on stage, and "The King's Speech" kept things classy. The rest is here.
In 2010, Neil Patrick Harris' song and dance upstaged hosts Alec Baldwin and Steve Martin, Mo'Nique became an Oscar winner, and John Hughes received a special tribute. More here.
And in 2009, Kate Winslet finally won her Oscar, Hugh Jackman did a fabulous musical number on the cheap, and Heath Ledger won posthumously. The rest can be read here.
ALSO:
PHOTOS: Oscar moments through the years
Oscars 2014: Our predictions in all 24 categories
Chauffeurs: a driving force for stars on Oscar night
Get our L.A. Goes Out newsletter, with the week's best events, to help you explore and experience our city.
You may occasionally receive promotional content from the Los Angeles Times.