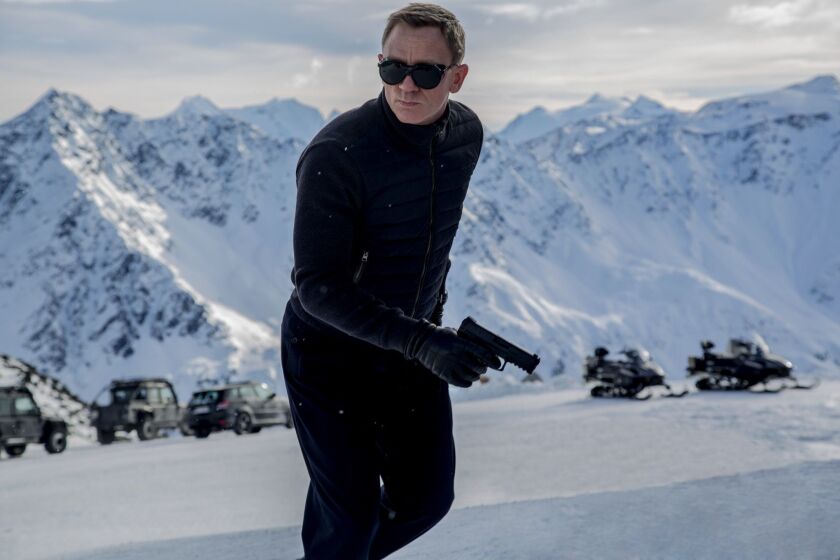 James Bond is back on the slopes to save the world in style in the first released footage from "Spectre," the next installment of Sony Pictures' super-spy franchise.
Shot in the snow-swept mountains of Austria, the clip gives a sense of the small army of crew members, fleet of vehicles and intricate camera rigging required to pull off a Bond shoot.
The two-minute video glimpses returning "Skyfall" director Sam Mendes running the show and features cameos from Bond girl Lea Seydoux (Madeleine Swann) and henchman David Bautista (Mr. Hinx), before culminating with an action shot of Craig, Daniel Craig, as Bond.
Appropriately dressed in a trim turtleneck and sunglasses, Bond appears right on cue to dispatch a bad guy, fire his pistol and strike a pose against the picturesque backdrop.
Snow scenes are a staple in the Bond franchise, popping up in such films as "The Spy Who Loved Me," "For Your Eyes Only" and "On Her Majesty's Secret Service," and this new clip comes as the latest clue that "Spectre," opening Nov. 6, will have something of a throwback vibe.
When the title was announced in December, Bond aficionados were quick to note that the film shares its name with the international terrorist organization SPECTRE, which Agent 007 battled in his screen debut "Dr. No" and subsequent missions.
Not seen in the new video is rumored villain Christoph Waltz as Oberhauser, so Mr. Bond would be wise to watch his back.
Follow @ogettell for movie news
---