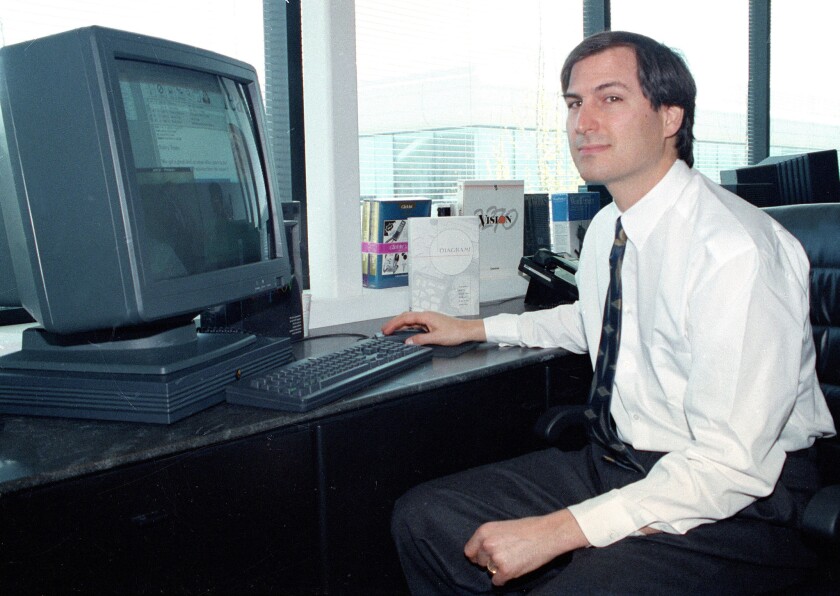 After a tumultuous development period marked by bugs, glitches, crashes and hard resets, the "Steve Jobs" biopic is finally up and running.
Principal photography has begun in San Francisco on the Aaron Sorkin-scripted, Danny Boyle-directed film starring Michael Fassbender as the charismatic tech innovator and Apple co-founder, Universal Pictures announced Tuesday.
The studio also confirmed that the film will costar Kate Winslet as Joanna Hoffman, the former Macintosh marketing chief; Jeff Daniels as John Sculley, the former Apple CEO; Katherine Waterston as Chrisann Brennan, Jobs' ex-girlfriend; Michael Stuhlbarg as Andy Hertzfeld, one of the original Mac developers; and Seth Rogen as Steve Wozniak, who co-founded Apple with Jobs.
Based on Walter Isaacson's biography of the same name, "Steve Jobs" will be set backstage at three product launches, ending in 1998 with the unveiling of the iMac. The film promises to go "behind the scenes of the digital revolution to paint an intimate portrait of the brilliant man at its epicenter."
The start of production comes as a significant benchmark for the "Jobs" movie, which originated at Sony Pictures in 2011 and has weathered setbacks including being passed on by director David Finch and actors Leonardo DiCaprio and Christian Bale.
Universal picked up the project after Sony put it in turnaround in November.
Follow @ogettell for movie news
---