Sundance Film Festival 2014: This year's must-see movies
Living separate lives on opposite sides of the country, estranged siblings Maggie and Milo are at the end of their ropes. But after a moment of crisis reunites them, Milo goes to spend time with Maggie in the small New York town where they grew up. A dental hygienist, Maggie struggles with her unhappy marriage to the painfully good-natured Lance, while Milo tracks down Rich, the English teacher with whom he shares a checkered past. Adrift and wondering how they ended up so far from who they were supposed to be, the siblings try to patch things up.
(Reed Morano)
In the gritty, blue-collar neighborhood of God's Pocket, Mickey Scarpato's crazy stepson, Leon, is killed in a construction "accident," and Mickey quickly tries to bury the bad news with the body. But when a local columnist comes sniffing around for the truth, things go from bad to worse. Mickey finds himself stuck in a life-and-death struggle compounded by a body he can't bury, a wife he can't please, and a debt he can't pay.
(Lance Acord)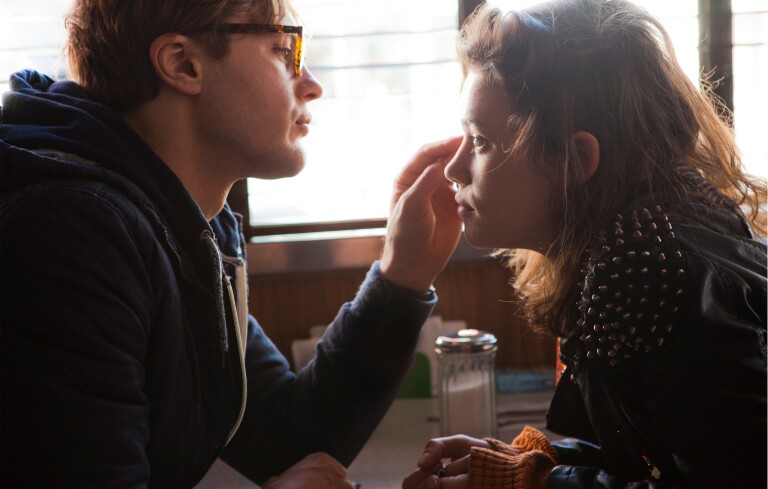 Ian Gray, a PhD student studying molecular biology with a specialty in eye evolution, leaves his lab to go to a party and has an intense, but fleeting, encounter with a mysterious, masked model who escapes into the night. With only a picture of her stunning and iconic eyes, he tracks her down, and they fall in love. Their fundamentally different beliefs about life only serve to intensify their connection, and they vow to spend forever together. Years later, Ian and his lab partner, Karen, make a stunning discovery with profound existential implications.
(Jelena Vukotic)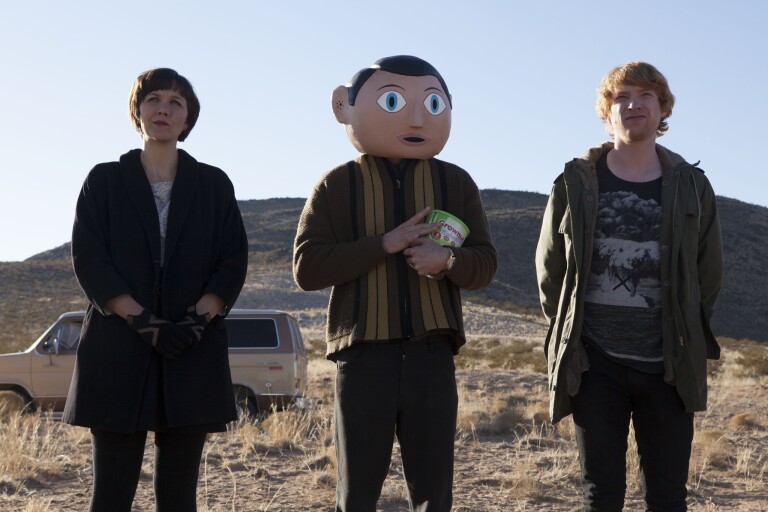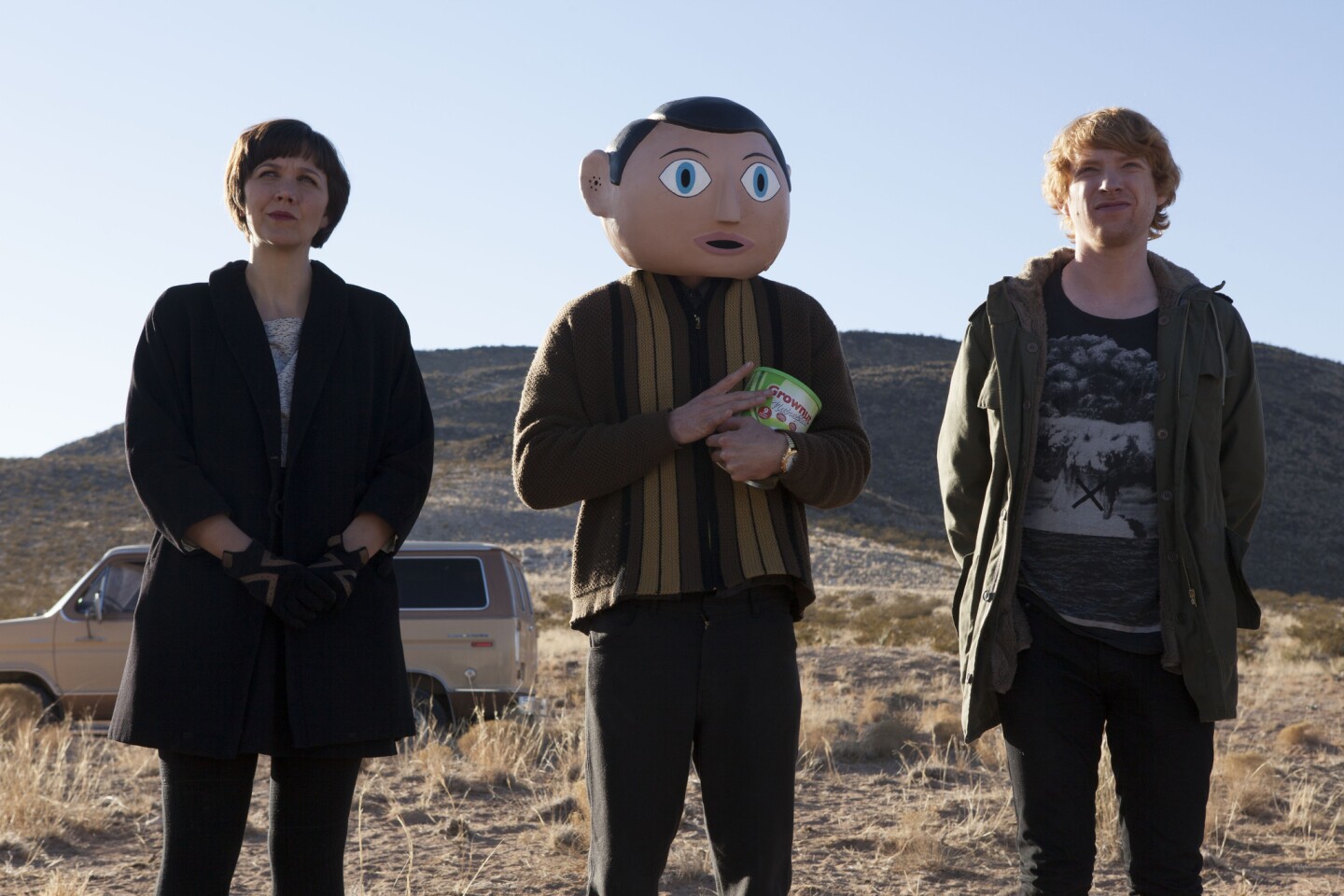 "Frank" is a comedy about a young wannabe musician, Jon, who discovers he's bitten off more than he can chew when he joins a band of eccentric pop musicians led by the mysterious and enigmatic Frank and his terrifying sidekick, Clara. Frank's uniqueness lies in the fact that he makes music purely for the joy of creating -- and because he wears a giant fake head. After a rocky start, Jon ingratiates himself with the band members, and they retreat to a cabin in the woods to record an album. As his influence waxes, creative tensions mount, and the band's entire raison d'etre is called into question. Already a presence at the Cannes, Berlin, and Toronto film festivals, director Lenny Abrahamson makes his Sundance debut.
(Lorey Sebastian)
Andrew, a promising 19-year-old drummer at a cutthroat Manhattan music conservatory, has little interest in being just a musician. Haunted by his father's failed writing career and plagued with the fear that mediocrity just might be genetic, Andrew dreams of greatness. Determined not to follow in his father's footsteps, he practices daily until his hands literally bleed. The pressure of success ratchets into high gear when he is picked to join the school band led by the infamous Terence Fletcher, a brutally savage music instructor who will stop at nothing to realize a student's potential.
(Daniel McFadden)
After 39 years together, Ben and George finally tie the knot in an idyllic wedding ceremony in lower Manhattan. But when news of their marriage reaches the Catholic school where George works, he is fired from his longtime job, and the couple can no longer afford their New York City apartment. As a temporary solution, George moves in with the two gay cops next door, while Ben moves to Brooklyn to live with his nephew, Eliot; Eliot's wife, Kate; and their teenage son. As Ben and George struggle to secure a new apartment, the pain of living apart and their presence in two foreign households test the resilience and relationships of all involved.
(Jeong Park)
Insomniac, the EDM concert promoter whose events include Electric Daisy Carnival, has partnered with Interscope Geffen A&M to form Insomniac Records.
(RD / Kabik / Retna Digital)
Following his celebrated debut feature, "Garden State," Zach Braff delivers a new postcard from the edge of existential crisis, this time playing a thirtysomething family man wrestling with a few minor hindrances -- like his disapproving father, an elusive God, and yes, adult responsibility. Aidan Bloom is a pot-smoking actor whose last job, a dandruff commercial, was longer ago than he cares to admit. Pursuing his thespian dream has landed him and his wife in tough financial straits, so when his grumpy father can no longer pay for the kids to attend Jewish Yeshiva, Aidan opts for homeschooling. To the chagrin of his hyperdisciplined, religious daughter and the delight of his less-than-studious son, Aidan takes matters into his own imaginative hands.
(Lawrence Sher)
A Palestinian in Ramallah, Mosab Hassan Yousef grows up angry and ready to fight Israel. Arrested for smuggling guns at the age of 17, he's interrogated by the Shin Bet, Israel's security service, and sent to prison. But shocked by Hamas' ruthless tactics in the prison and the organization's escalating campaign of suicide bombings outside, Mosab agrees to spy for Israel. For him, there is no greater shame. For his Shin Bet handler, Gonen, there is no greater prize: "operating" the oldest son of a founding member of Hamas. Based on Yousef's memoir, "Son of Hamas," "The Green Prince" is a story of two men, spy and handler, whom history insists must be adversaries.
(Nadav Schirman)
On Aug. 12, 1990, in the badlands of South Dakota, paleontologist Peter Larson and his team from the Black Hills Institute unearthed the largest, most complete Tyrannosaurus rex ever found. It was the find of a lifetime--the world's greatest dinosaur discovery. They named their dinosaur Sue. Two years later, when the FBI and the National Guard showed up, battle lines were drawn over ownership of Sue. The U.S. government, world-class museums, Native American tribes, and competing paleontologists became the Goliath to Larson's David as he and his team fought to keep their dinosaur and wrestled with intimidation tactics that threatened their freedom as well.
()
Sam is a former high-profile advertising executive whose life has been torn apart by the tragic death of his son. Off the grid, living on a docked sailboat, he drowns his pain in alcohol. When Sam discovers a box filled with his son's demo tapes and lyrics, his own child's musical talent is a revelation for him, a grieving father who felt he'd been absent from his son's life. Communing with his deceased son's dashed dreams, Sam learns each song and eventually musters the will to play one at a local bar. When Quentin, a young musician in the audience, is captivated by the song, the unlikely duo form a rock band that becomes surprisingly popular and changes both of their lives.
(J.R. Cooke)
The 30th Sundance Film Festival, which begins Thursday evening and runs through Jan. 26, is not only the nation's top showcase for independent film but also one of the biggest marketplaces for movies made outside the studio system.
Scores of acquisition executives from the biggest distributors of specialized cinema -- including Fox Searchlight and Sony Pictures Classics -- will jostle alongside some upstart outfits, including A24 and CBS Films, for rights to release the best Sundance offerings. Last year, Fox Searchlight paid about $10 million for "The Way Way Back."
What are the hottest titles at this year's gathering?
We polled several leading distributors and asked them what were Sundance's must-see movies, including documentaries. Above, with the festival's capsule descriptions, are the consensus picks.
ALSO:
PHOTOS: Sundance Film Festival still a star-maker at 30
LIST OF SELECTIONS: U.S. and World Cinema dramatic competition
---
Inside the business of entertainment
The Wide Shot brings you news, analysis and insights on everything from streaming wars to production — and what it all means for the future.
You may occasionally receive promotional content from the Los Angeles Times.