Sundance 2015: What's in a (generic) movie title?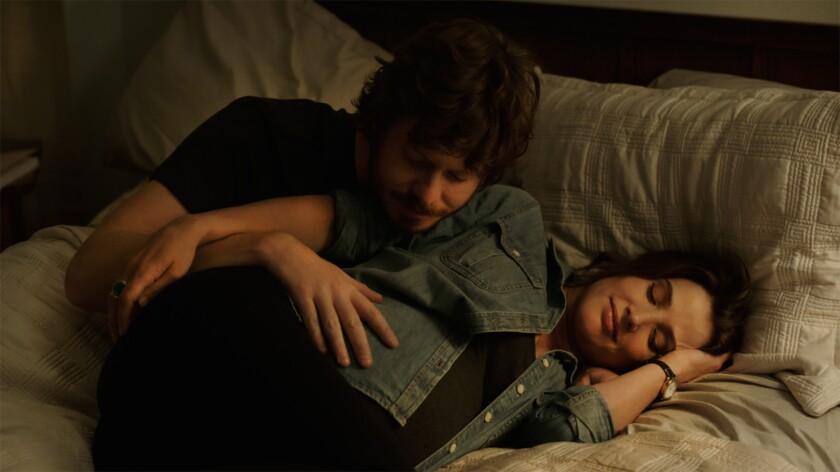 Reporting from Park City, Utah —
If you're feeling a little Unexpected and want to get Results, perhaps you should consider coming to Sundance?
Movies at this prestigious festival used to have distinct, muscular names. "Reservoir Dogs." "sex, lies and videotape." "Napoleon Dynamite." Or, at least, twee ones you couldn't get out of your head, like "Little Miss Sunshine."
But this year a great majority of the titles are weak, generic affairs. "Unexpected." "Results." "Advantageous." "The Overnight."
So interchangeable have these names become that trying to identify movies by them alone has become pointless, and can even border on an Abbott and Costello routine.
A variation of this conversation actually happened earlier this week.
"'Tangerine.' Is that the Adam Scott penis-joke movie?"
"No, it's the transgender movie. The one you're thinking of is 'The Overnight.'"
"I thought 'The Overnight' was the Blythe Danner-finds-love movie."
"No, that's 'I'll See You in My Dreams."
"Isn't that the sleep paralysis movie?"
"No that's 'The Nightmare.'"
It's all starting to become a little nightmarish.
James Franco has two narrative movies at the fest (on the low end for him). They are called "True Story" and "I Am Michael," words so unique they are being uttered at corporate retreats as you read this.
All over the country, teenage girls write in diaries. So why not a movie called "The Diary of a Teenage Girl"?
Sarah Silverman makes a bold new statement about her acting trajectory with a movie called "I Smile Back" (who doesn't?). And Jack Black does the same with "The D-Train," a name that suggests the exciting experience of a commuter trip to Bensonhurst.
At least filmmakers on that one could be bothered for some specificity. One of the festival's breakouts, a period love story starring Saiorse Ronan, is simply titled "Brooklyn."
Perhaps this is an outlier? Maybe other independent movies and festivals bring back the art of the cool title?
If only. Last year's Sundance saw the emergence of Zach Braff's "Wish I Was Here." It was not to be confused with the Toronto films "This Is Where I Leave You" or the equally unrevealing "While We're Young," although it does leave open the possibility of a shared-universe movie in which someone might "Wish This Is Where I Leave You While We're Young."
Folks, this is an industry out of ideas. The filmmaker James Strouse actually named his movie "People, Places, Things." His title encompasses every known object in the human universe.
But at least it focuses on humans. Bipeds get short shrift in another batch of titles at this year's Sundancewith "The Wolfpack," "The Beaver Trilogy" and "The Russian Woodpecker." None are actually about animals. But I suspect they can all be watched in the overnight.
Twitter: @ZeitchikLAT
---
Inside the business of entertainment
The Wide Shot brings you news, analysis and insights on everything from streaming wars to production — and what it all means for the future.
You may occasionally receive promotional content from the Los Angeles Times.