#Blessed: Al Green, greatest living soul singer, makes rare L.A. appearance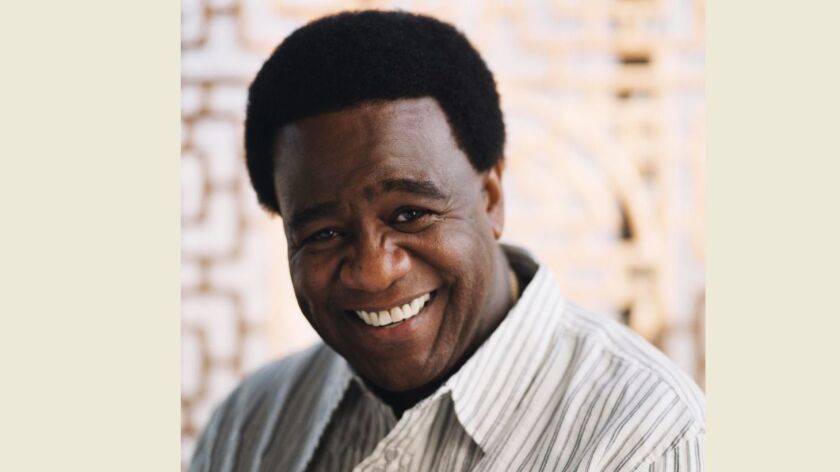 Since 1976, music fans from around the world have made pilgrimages to visit the humble Full Gospel Tabernacle church on the outskirts of Memphis, Tenn. But it turns out you don't have to show up on his home turf to experience the Rev. Al Green's slow-build shift into galvanic preacher mode.
Just ask him about listening to music on vinyl versus digital.
"Vinyl is having this renaissance because people like the sound. The music sounds so rich and thick, it sounds like mahogany, it sounds like monogamy," Green, 73, said during a recent phone interview, before embarking on his first concert tour in seven years. Comprising just eight shows, the tour includes a featured booking for the 50th anniversary edition of the New Orleans Jazz & Heritage Festival and concludes May 9 at the Greek Theatre in Los Angeles.
In conjunction with the tour, Fat Possum Records has assembled a deluxe box set with remastered reproductions of all 26 of Green's singles for Hi Records released from 1969 through 1978, issued on 7-inch 45 rpm vinyl the way they appeared originally.
"Al Green — The Hi Records Singles Collection" starts with the 1969 inaugural release, Green's decidedly Memphis soul slant on the Beatles' "I Want To Hold Your Hand," and courses through his half-dozen No. 1 R&B hits on through his final chart single of the '70s, "To Sir with Love," which peaked at No. 71.
"Matthew [Johnson, co-founder] of Fat Possum keeps up with the latest this, the latest that," Green explained, developing a rhythmic cadence akin to what he spins from the pulpit most Sundays when he delivers his sermons.
His role as a Baptist minister also typically allows him to unleash that signature velvety tenor that came to the fore with hits such as "Tired of Being Alone," "Let's Stay Together," "I'm Still In Love With You," "Take Me to the River" and "Love and Happiness" more than four decades ago, recordings that established him as the greatest male soul singer since Sam Cooke and Ray Charles a generation earlier.
"I told him they should just put it all on one [compact] disc and be done with it," the Forrest City, Ark.-born singer continued. "He said they want to bring back the vinyl."
The material on the box set, which also includes a 58-page booklet featuring three new essays on his music and life, provides an overview of his richly rewarding association with Memphis' Hi Records label, and his close association with producer and songwriter Willie Mitchell, who died in 2010 and with whom Green crafted virtually all those signature recordings.
Those secular hits are the focal point of his tour, he said, but he also incorporates some gospel material. His current set list incorporates several of his own hits as well as his takes on Kris Kristofferson's "For the Good Times," a couple of Otis Redding classics ("I've Been Loving You Too Long [To Stop Now]" and "[Sittin' On] The Dock of the Bay"), the Temptations' "My Girl" and the gospel standard "Amazing Grace." He's backed by a 15-piece ensemble including 10 instrumentalists, most hailing from Memphis.
His relationship with music has toggled over time. He turned his back on secular music in 1980 and for more than a decade recorded only gospel material as he built his congregation at his church in Memphis, less than three miles down the road from that pop culture shrine to all things Elvis, Graceland.
A big part of that shift stemmed from the 1974 suicide of his then-girlfriend, Mary Woodson White, after severely scalding him by tossing a pot of hot grits on him at his home. He took the incident as a wake-up call after establishing himself as one of music's leading sex symbols in the early '70s.
Within two years, Green had become an ordained Baptist minister and started his own church, preaching on Sundays while continuing to record, although sales of his secular music were slipping.
In 1980, he released "The Lord Will Make a Way," the first of a string of gospel albums. By the mid-'90s, however, he came back to secular music and has since recorded and performed live in both modes.
Green, a family man with two sons and four daughters, had to ponder a bit to explain his motivation for touring again after so many years. "I don't know why I booked these eight shows. I know I need to stay relevant. I'm going to tour because that's what I do. I tour, I make music, I do the church — all that."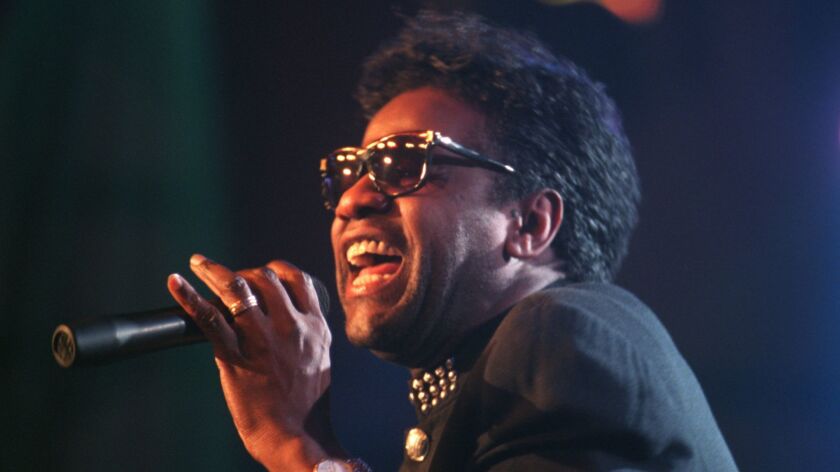 His most recent studio album, "Lay It Down," is more than a decade old but extended the smooth, sensual groove-based sound he and Mitchell developed with such success in the '70s. He's anticipating returning to the studio after this brief tour to work on a successor, which may surprise some longtime fans with its slant.
"The last time I was in the studio I recorded 'Before the Next Teardrop Falls,' " referring to the song Tex-Mex singer and songwriter Freddy Fender took to No. 1 on the Billboard Hot 100 in 1975. Green's version, produced by Memphis veteran Matt Ross-Spang, was released in September for the Amazon Original series of music streaming exclusives.
"They called me and asked, 'Do you like country and western?' and I said, 'Yes, like Ray Charles. It was incredible how he did that,' " referencing Charles' groundbreaking early 1960s albums "Modern Sounds in Country & Western Music, Vol. I and II," which were recently reissued on a single CD.
Asked whether there are contemporary singers — secular or spiritual — he admires, Green played the diplomat.
"That's kinda like politics," he said with a laugh. "I don't want to pick nobody — everybody's got their own role to play, so let 'em play it. What's worked for me works for me. [God] has always taken care of me ever since I spent all night in a chicken coop in Kentucky. God said, 'You have to be humble and step down in order to be lifted up.' "
Al Green
Where: Greek Theatre, 2700 N. Vermont Ave., Los Angeles
When: 8 p.m. Thursday
Cost: $60 to $235
Follow @RandyLewis2 on Twitter.com
For Classic Rock coverage, join us on Facebook
---
The complete guide to home viewing
Get Screen Gab for weekly recommendations, analysis, interviews and irreverent discussion of the TV and streaming movies everyone's talking about.
You may occasionally receive promotional content from the Los Angeles Times.