Bob Mould talks death, songcraft and why Hüsker Dü's classic records won't be getting reissued anytime soon
Bob Mould, who has been making albums for three decades now, builds his records the way a carpenter builds a home.
The alumnus of Minneapolis hard-core punk band Hüsker Dü refined his craft through his work with the '90s power trio Sugar and a dozen-odd solo projects. He returned this year with "Patch the Sky," a work built in a particular sequence, with musical support beams and well-engineered foundations.
"I know when I have a side opener and a side closer for albums," Mould said over tea in Echo Park last month, referencing a pre-digital era when albums came with a Side A and a Side B. "Song 3 is a single -- and then I sort of fill around it. It's old school."
Mould will perform Sunday at the Hollywood Bowl as part of a triple bill with British dance-rock band Bloc Party and songwriter Ezra Furman. "Patch the Sky" sees Mould mining deeply personal territory while maintaining a guitar-focused aggression. The work deals with the travails of getting older — the loss of a parent, and navigating thorny relationships while continuing to mature.
The album telegraphs its importance from the start.
Mould decides how to mix his vocals based on how much impact he wants the lyrics to have. Hüsker Dü's early records buried his and singing drummer Grant Hart's voices beneath sheets of distortion and fury. His wail on "New Day Rising" soars through the guitars like a drowning man screaming to the shore.
By comparison, "Voices in My Head" opens "Patch the Sky," and does so with clarity.
"It was real personal and sort of a singular vision and voice. I put the vocals way up front, right off the bat as if to tell people, 'Get your headphones. It's one of these records.' "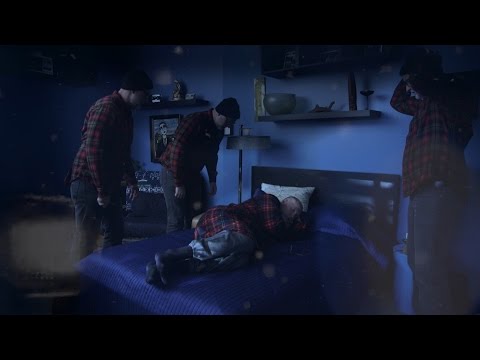 What Mould means is that, thematically, the album's pretty heavy.
"I could have written a bunch of stuff -- great stuff about flowers in the sky or people on carousels," Mould said. The artist, though, has long preferred writing about his experiences, and that meant "Patch the Sky" would be headed for darkness.
"My mom passed, so these are the stories I have," he said. "No getting around that. There's relationships and friends getting sick and losing everything they have. With these kind of stories, to me it's like, 'What do I do with this?' "
Mould immersed himself, writing only as many words as he found necessary while simultaneously working out about 50 different musical sketches. The resulting dozen songs reside in that Mould sweet spot where aggression tangles with melodic beauty, where sonic energy mixes with emotional pain.
"The End of Things" examines the birth and death of a relationship and sets the tone to open with four harsh lines: "I started out so starry-eyed/ Full of hope and wonder/ And I wore flowers in my hair/ Not aware I'd been defiled."
"Voices in My Head" is a meditation on "the people and the places/ The living and the dead" in which he concludes, "I cannot find the truth within the noise."
On that song and others, Mould locks lyrics with music that's sticky with melody and hook. The pounding anthem "Lucifer and God" rolls through verse and chorus with a sturdy punk progression, and "Black Confetti" is as hooky as anything on Hüsker Dü's "Flip Your Wig."
Speaking of "Flip Your Wig," the album celebrated its 30th anniversary last year. But there was no fanfare — no, for instance, deluxe reissue.
Mould said that's not in the cards. Nor are there any plans to revisit the works of Hüsker Dü's catalog on the vital Southern California punk label SST.
Asked why Mould's former band Sugar recently received the reissue treatment but Hüsker Dü's records for SST — also including the landmark punk albums "New Day Rising" and "Zen Arcade" — have languished, Mould was diplomatic.
He cited lingering, but thawing, issues with his former bandmates (whom he calls "the Minnesota camp"), including "the decades of -- everybody likes the word 'acrimony.' I say inability for people to do business."
Just as complicated, said Mould, have been dealings with SST, which issued some of Hüsker Dü's best music as well as classic punk records from Black Flag, Minutemen, Saccharine Trust and others.
The label still owns the masters to many of those recordings.
The good news? "I think there's positive movement in the Minnesota camp," said Mould. "Everybody is working on behalf of all the three band members as far as possible projects."
Mould declined to offer specifics on what he described as unheard Hüsker Dü "assets," other than to repeat that "Zen Arcade," while still available for streaming, download and purchase through SST, won't be getting upgraded any time soon.
"That's not one of the assets" that might be released, he said. "It's a blunt answer because I can't make it happen single-handedly."
What he can accomplish, though, is continuing to mine his experiences and explore his subconscious. "How do I tell these small stories in a way that gets to this place?"
There's a lot of terrible music out there. For tips on the stuff that's not, follow Randall Roberts on Twitter: @liledit
ALSO:
Call it, maybe: Why no single tune felt like 2016's song of the summer
Red Hot Chili Peppers' 2017 North American tour to reach L.A. on March 7
More hits for the Beatles in the 'Eight Days a Week' film and 'Hollywood Bowl' album
Get our L.A. Goes Out newsletter, with the week's best events, to help you explore and experience our city.
You may occasionally receive promotional content from the Los Angeles Times.