Review: Weezer's throwback approach works at Coachella 2019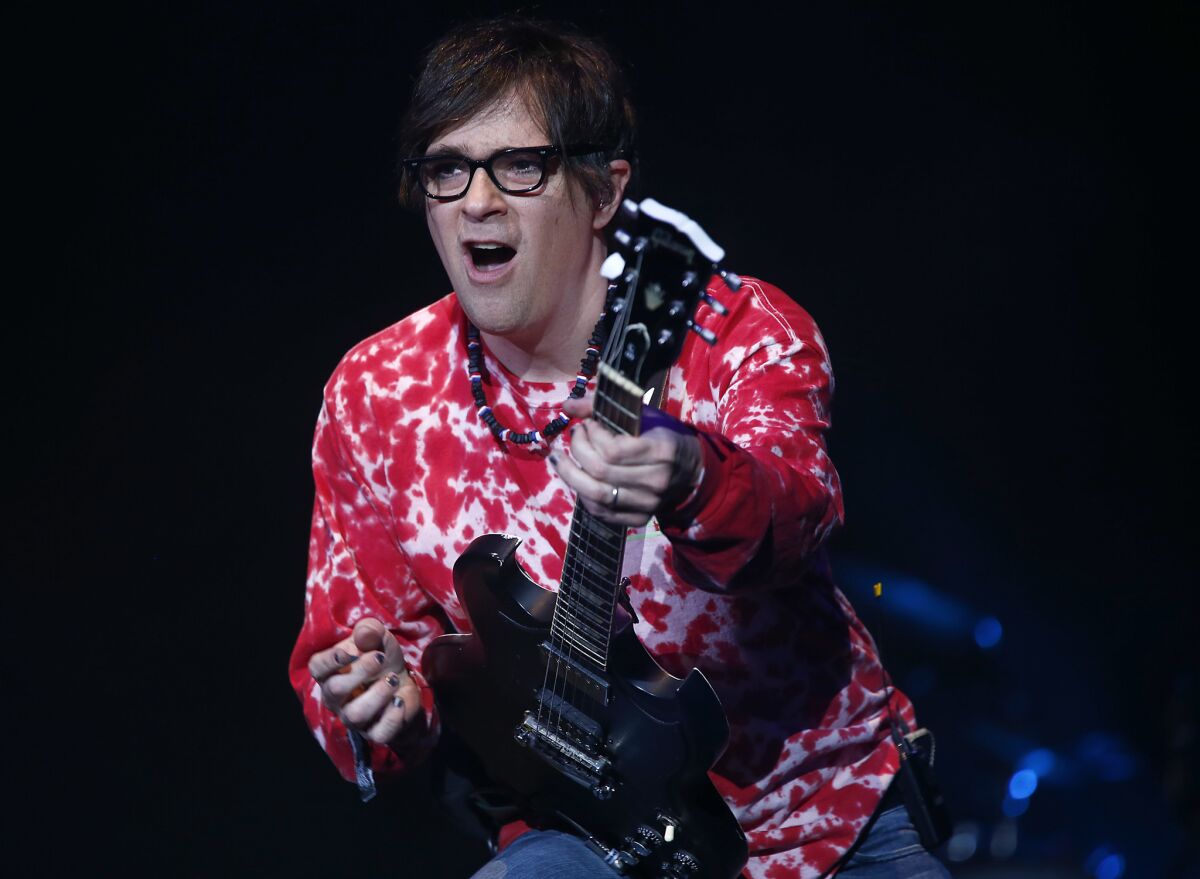 Pop Music Critic
The nostalgia came in waves when Weezer played the Coachella festival on Saturday night.
First the group appeared in full barbershop-quartet garb to open its set with a few a cappella bars of its hit "Beverly Hills." Then, as the members changed out of their striped jackets and boater hats, Bill Haley's "Rock Around the Clock" played over the sound system.
Finally, with the band positioned at center stage, Weezer blazed through "Buddy Holly," the 1994 single that made unlikely alternative-rock stars of Rivers Cuomo and his mates.
Weezer's throwback approach made sense at the Coachella Valley Music and Arts Festival, where the band is clearly a vestige of an earlier era (back before guitars became a relatively rare sight).
Yet Cuomo is also attuned to the ways of the internet; more than any of his '90s peers, perhaps, he knows how to get attention in a meme economy, as he demonstrated a few months ago with "The Teal Album," a lightly absurdist collection of covers.
So here he peppered the oldies in Weezer's set — "El Scorcho," "Hash Pipe," "Island in the Sun," each as crunchy and tuneful as you could hope — with tunes (and surprise guests) that brought the Teal Album to Instagram-ready life.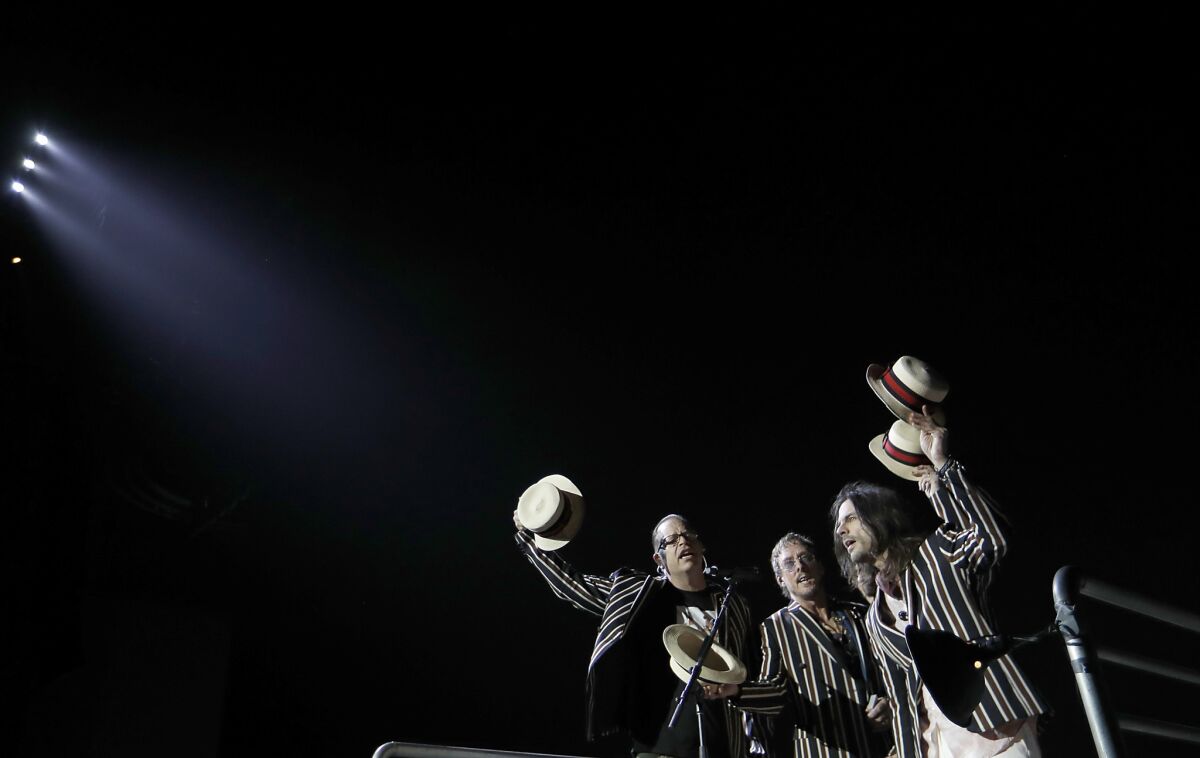 After pointing out that "there's a lot more girls than we're used to seeing at a Weezer show," he brought out TLC's Chilli to do "No Scrubs," the girl group's classic dressing-down of useless dudes.
And he welcomed Curt Smith and Roland Orzabal of Tears for Fears to join in on that group's new wave staple "Everybody Wants to Rule the World."
As on the Teal Album, neither rendition improved on the original (or even did much to justify its existence).
But then and now, Cuomo understood the power in the combination of novelty and familiarity.
"This could be the last time Weezer gets to play Coachella," he said near the end of the show, which could mean only one thing: It was time to play Toto's "Africa."
Twitter: @mikaelwood
Get our L.A. Goes Out newsletter, with the week's best events, to help you explore and experience our city.
You may occasionally receive promotional content from the Los Angeles Times.