Review: Swoops, shrieks and croons: Diamanda Galás transfixes at Palace Theatre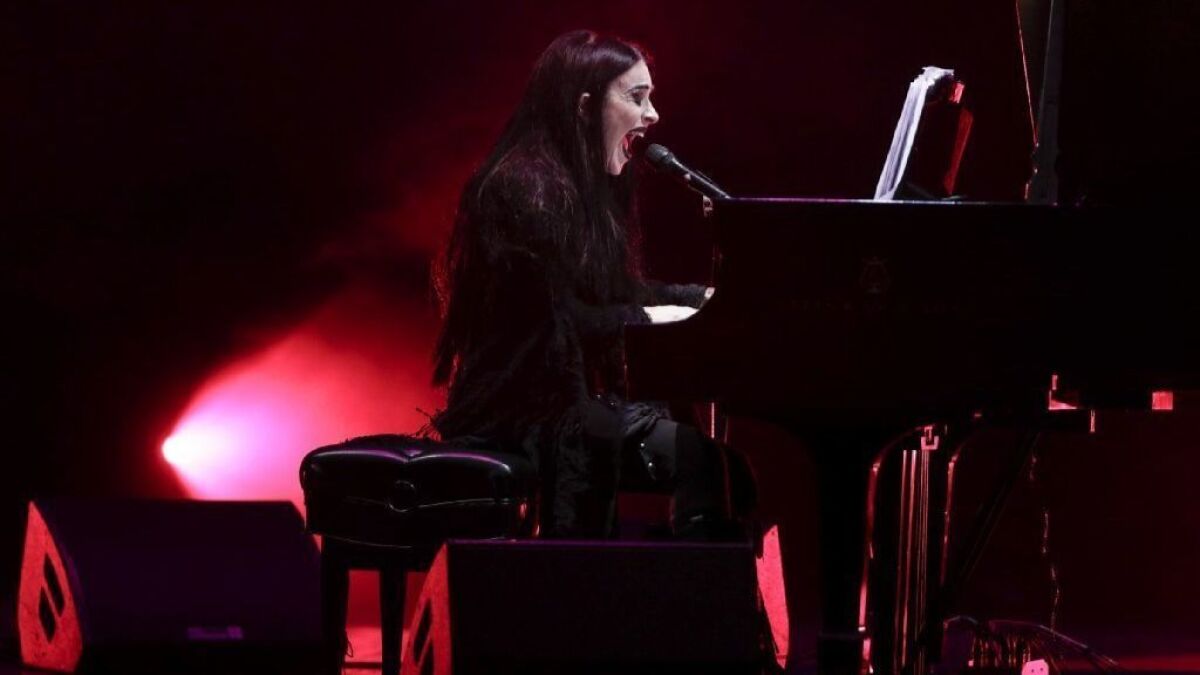 A faint spotlight beamed down on the Steinway, illuminating an empty piano bench and plumes of fog curling like smoke rings.
The crowd hushed and waited. And kept waiting. There were hoots and hollers, and then awkward glances and whispered come-ons: "Diamanda, come out and play."
After five minutes that felt like 10, Diamanda Galás finally approached the piano, her steps as measured as her alabaster countenance and the curtain of inky, bone-straight hair that hung well past her shoulders.
This is how the godmother of Goth makes an entrance. On her own terms.
And that's exactly how Galás' startling performance at the Palace Theatre downtown unfolded Thursday night in front of a fawning audience whose pitch-black leather ensembles and crude eyeliner matched that of their muse.
Since the early 1980s, Galás has crafted one of the more singular identities in music, more avant-garde and classical than pop but with undercurrents of the blues, jazz and even country.
Her admirers never know what to expect from her live performances except for the singer-pianist's uncompromising vision. At the Palace, her 90-minute set unfurled in a cacophony of shrieks, swoops, volcanic eruptions on her piano that sometimes involved her arms, and yes, even soulful croons.
The only time Galás seemed at peace was during her humble bows amid shouts of "brava!" and her swigs of water necessary after such histrionic outbursts.
At 62, Galás is a feast for the senses, on stage and on record, and her panoramic range seems to have grown coarser yet more exacting with age.
She doesn't reimagine songs so much as she obliterates them, and then inhabits only their essence in a new configuration. Witness her harrowing assessment of the Supremes' "My World Is Empty Without You," which reveals the devastation lurking beneath that original Motown sheen.
At the Palace, Galás performed her interpretation of an unreleased Hank Williams song — she didn't mention its title — which she said the late country pioneer's grandson Shelton (better known as Hank Williams III) had asked her to sing. Galás burrowed into the lovelorn lyrics and emoted with the exasperated cadences of someone being buried alive. Hank would have dropped his beer.
"O Death," the American folk chestnut associated with Ralph Stanley, was similarly haunted and hollowed out, as if Galás weren't summoning it but rather scaring it back into the shadows.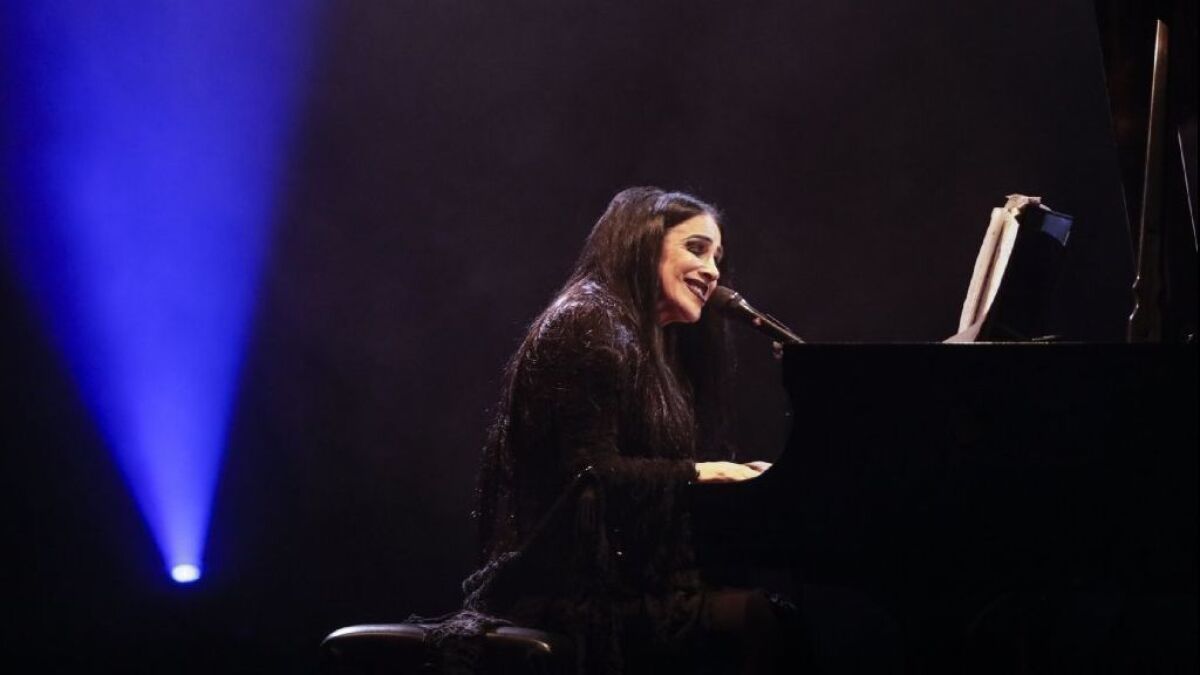 Throughout the night, Galás was alone with her piano, abusing its lower keys to pound out the minor chords that framed her state of mind. The light design, too, was in thrall of her Gothic mystique, pulsing and roaming ever so slightly in deep shades of red, white and blue.
She found the ideal outlets for her pathos in "La Llorona" and "La Sandunga," both pinnacles of Mexican balladry at its most melismatic. Galás' rendition of "La Llorona," about a weeping woman forever in a state of heartache, was attuned to the version the great Chavela Vargas immortalized decades ago.
Except Galás' vocals were even more depraved, careening from feral to wounded, often in a single turn of phrase. You didn't have to speak Spanish to feel the sheer terror and desperation of the lyrics.
Galás reimagined "I've Got Someone to Kill," a plodding hit for country star Johnny Paycheck in 1966, as a sinister confession – or was it a threat?
Featured on last year's "All the Way," one of two new albums for Galás (including the live document "At Saint Thomas the Apostle Harlem"), its opening refrain slyly explained why the performance had climaxed.
"I know you'll excuse me if I say goodnight/ I've got a promise to fulfill/ Thank you for listening to my troubles/ Pardon me, I've got someone to kill."
Follow me on Twitter @jreedwrites.
Get our L.A. Goes Out newsletter, with the week's best events, to help you explore and experience our city.
You may occasionally receive promotional content from the Los Angeles Times.