Taylor Swift's 'Reputation' shows she's got more than gossip on her mind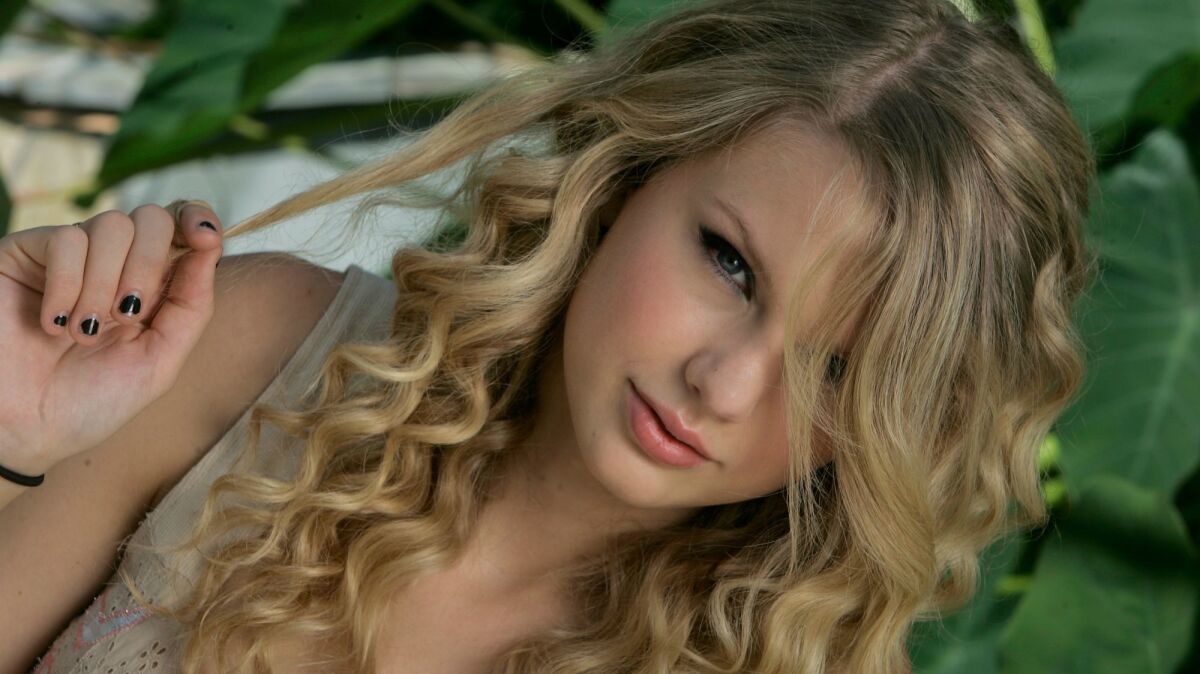 The former country wunderkind turned international pop sensation is coming back Nov. 10 with "Reputation," her sixth studio album and her first new collection in three years, the longest break she's taken between albums since the 2006 release of her fetchingly precocious debut, "Taylor Swift."
She's grown up largely under the microscope of public and media scrutiny, first as the young country-radio darling who tapped an audience that Nashville had largely ignored — teenage girls and the mothers of said teens — then as a pop star who has built a massive following while also inspiring a vocal minority of dissenters.
Any remaining doubt as to her place in pop 11 years down the line, following a virtual lifetime out of the spotlight in the 24/7 world of the Internet, was obliterated with the release in late August of the new album's first single, "Look What You Made Me Do."
It shattered records for most views on YouTube, both for the official video, which logged more than 43 million views in the first 24 hours — besting the previous record of 36 million for Psy's "Gentleman" —and for the preceding lyric video, which racked up 19 million views in the same amount of time.
FULL COVERAGE: Fall 2017 Arts preview »
Fans and critics alike pounced on the new song and video, batting raves and disses back and forth: Is it a striking step forward for the 27-year-old singer and songwriter, or an artistic misstep that rehashes beefs (with Kanye West, Katy Perry, others perhaps?) that no longer hold the interest of the public at large?
Those looking beyond the surface of the song's allusion to a "tilted stage," which appears to reference West's use of same on his 2016 tour, can find good reason to anticipate that her track record of demonstrable artistic growth on each successive album may remain intact.
"Look What You Made Me Do," for those paying attention, touches not only on people and forces in the real world that have sometimes conspired against her, but also on the inner changes and growth those forces have prompted her to undergo.
In the thematically dark — and darkly humorous — video for "Look What You Made Me Do," Swift encounters various personas she's exhibited during her 11 years in the pop spotlight.
They span the doe-eyed ingénue in sundresses and cowgirl boots, who charmed country fans with her seemingly tireless enthusiasm, to the more reflective singer-songwriter who took center stage with 2010's "Speak Now" album, to the restless pop experimentalist of 2014's blockbuster album "1989."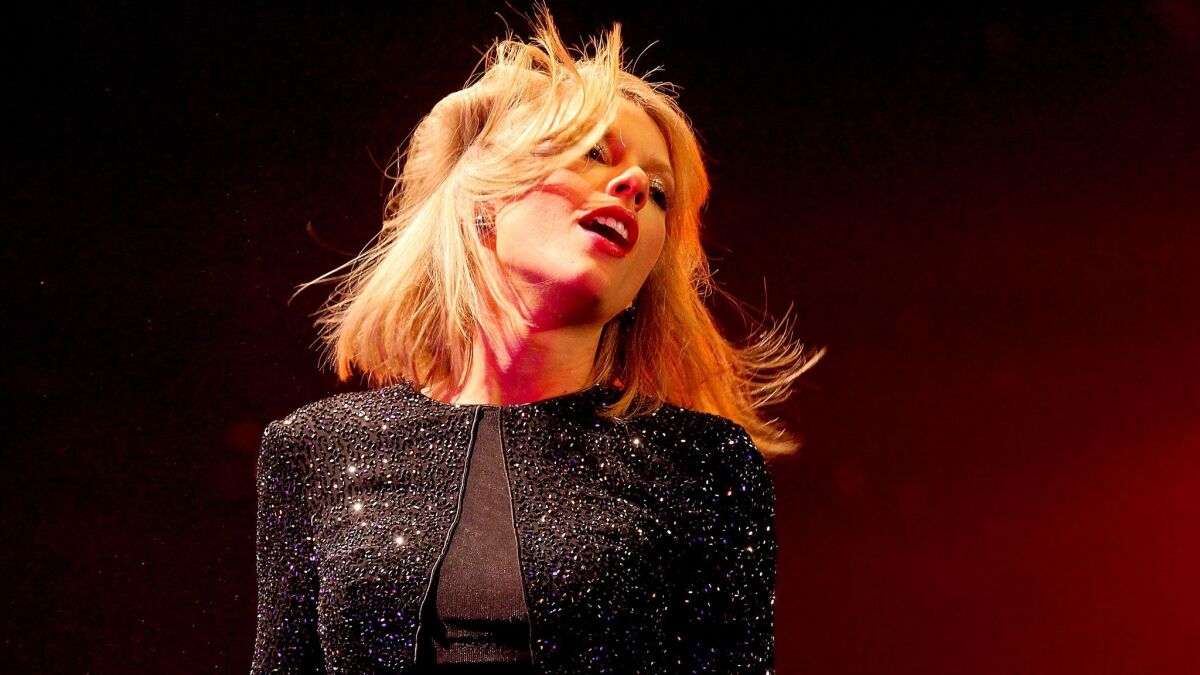 During that time Swift also has wielded her celebrity potently in matters personal and professional. First and foremost was her 2016 open letter to Apple gently but firmly shaming the company for an introductory offer to its new streaming service that would have denied royalty payments to musicians, prompting the tech giant to back down and reverse its policy.
She also went to bat for countless victims of sexual harassment in a widely publicized case in which she asked for — and won — a token judgment of $1 against a Denver radio deejay accused of groping her at a backstage meet-and-greet photo session following a 2013 concert.
Yes, the first salvo from "Reputation" references characters and situations that have contributed to her status as a favorite subject of the paparazzi and tabloid gossip columnist. It's follow-up, "… Ready for It?," is more energetic, and perhaps even optimistic, but no less bold in its toughness, with Swift referencing her celebrity status and the havoc it can wreak on a love life with the dare, "Let the games begin."
Both illustrate that art is less concerned with gossip than growth — personally, professionally, spiritually— and Swift has demonstrated signs of each as the clock ticks down to the November release of "Reputation."
This story is part of our Fall 2017 arts preview. See our complete coverage here.
FALL POP PREVIEW:
---
Get our L.A. Goes Out newsletter, with the week's best events, to help you explore and experience our city.
You may occasionally receive promotional content from the Los Angeles Times.