Gordon Lightfoot is 80, but nothing can stop Canada's folk poet laureate from performing
When Canada's folk-poet laureate Gordon Lightfoot was singled out for a lifetime achievement award at the 1986 Juno Awards, Canadian recording academy officials went straight to the top of the singer-songwriter food chain to find the appropriate person to handle his induction speech: Bob Dylan.
Dylan has long held high esteem for Lightfoot, whom he has cited as his favorite songwriter, and for whom he also offered up praise in the liner notes of his 1985 box set, "Biograph."

For the record:
2:40 p.m. March 8, 2019An earlier edition of this post said Lightfoot's tour stops tonight, March 8, at the Canyon Club in Agoura Hills. He is appearing at the Canyon Club in Santa Clarita.
"I always thought that one man, the lone balladeer with the guitar, could blow a whole army off the stage if he knew what he was doing; I've seen it happen," Dylan wrote. "Gordon Lightfoot, every time I hear a song of his, it's like I wish it would last forever."
More than three decades later, Lightfoot's career endures and continues, as he launches a new tour this week dubbed 80 Years Strong, in recognition of hitting that milestone birthday in November.
In a recent interview with The Times, the composer and singer spoke of the legacy of so many of his enduring folk-pop hits: "If You Could Read My Mind," "The Wreck of the Edmund Fitzgerald," "Sundown," "For Lovin' Me" and "Early Morning Rain" among dozens of others.
One of the most prolific songwriters to emerge in the 1960s, Lightfoot crafted song after song that resonated with other singers, so much so he estimates that 200 artists have recorded his material. Among them: Dylan, who recorded "Early Morning Rain" on his "Self Portrait" album in 1970.
Others who've recorded his songs include Elvis Presley; Peter, Paul & Mary; the Kingston Trio; Harry Belafonte; Billy Bragg & Joe Henry; Judy Collins; Ireland's the Clancy Brothers; and fellow Canadians Ian & Sylvia and Neil Young. And those are just artists who have recorded "Early Morning Rain," probably his most widely recorded song.
Such is the respect Lightfoot commands in Canada that his historically informed song "Canadian Railroad Trilogy" is considered an unofficial national anthem, and has been the subject of weeklong classes in public schools.
It's one he wrote while living in Los Angeles in the early 1960s. Periodically, he'd head to Inglewood and watch airplanes arrive and depart from LAX, inspiring him to write one of the song's signature lines: "You can't hop a jet plane / Like you can a freight train."
When Lightfoot's name came up during a separate interview with The Times in January, Young quoted effortlessly from the song he interpreted on his 2014 album, "A Letter Home": " 'This old airport's got me down / It's no earthly good to me.' What can you say after that?"
For Lightfoot, the compliment of hearing other songwriters sing his songs remains humbling.
"I've always been so amazed," he said. "There was a time [recordings of his songs] were coming in so fast, you couldn't keep track. Every three or four weeks, there'd be something new."
He credits the folk duo Ian & Sylvia for jump-starting his career with their recording of "Early Morning Rain."
"Ian Tyson — he's something else," Lightfoot said. "He actually gave me my start in the business. He and Sylvia were the first to record one of my tunes: They did 'Early Morning Rain' and 'For Lovin' Me.' They played them in concert in Massey Hall [in Toronto] not long after they recorded them. I couldn't believe it was happening."
The 80 Years Strong tour opened Monday in Sacramento and includes a string of shows in the Southland starting Friday at the Canyon Club in Santa Clarita, with stops Saturday at the Saban Theatre in Beverly Hills, Sunday at the Rose in Pasadena, Tuesday at the Grove of Anaheim and Wednesday in San Diego.
Then, he moves on to Nevada and Arizona before turning north and taking him across Ontario for most of April and returns to the U.S. for dates along the eastern seaboard in May.
"I did 81 shows [in 2018], and that was broken up into about seven trips," he said of the tour that included a high-profile stop at the Stagecoach country music festival in Indio. "We usually do about 12 shows every time we go out there."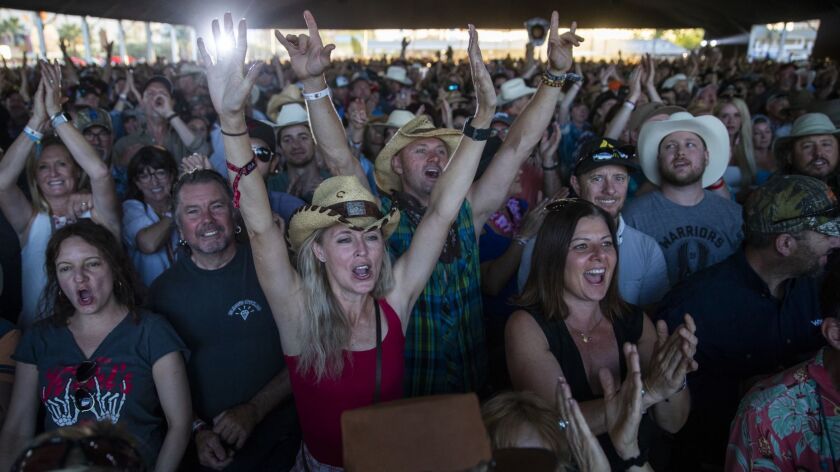 Back in 2002, it wasn't certain he'd ever do any more concerts after being hospitalized with a serious gastrointestinal ailment that nearly killed him.
"I was unconscious for six weeks, to begin with," he said. For years, after coming out of that coma, he said he never felt the urge or inspiration to write. The studio album released subsequently in 2004, "Harmony," he looks back on now as "substandard" and noted that work on it was interrupted by his illness, and that it was completed during his recuperation. He listened to tapes at night from his hospital bed as his band members and engineers finished the incomplete parts, and he offered his input.
That makes it all the more noteworthy that he said fans might expect a new studio album from him later this year, which would be his first in 15 years.
"This will be my 21st original [studio] album," he said. "I didn't want to stop at 20, but I didn't have real good material." He said he tracked down some demos he'd made in the ensuing years, fleshed out those recordings and wrote enough new songs he's happy with to assemble the new collection.
Meanwhile, highlights from his back catalogue have been gathered in a new two-CD, 34-track set, "The Complete Singles 1970-1980," which focuses on the versions released on his singles and their B-sides.
As for how he feels heading out on the road again, Lightfoot says he's ready. After getting sober in 1982, weathering a near-death experience two decades later and now hitting the gym regularly, he said he doesn't anticipate any health issues slowing him down.
He added with a chuckle, "As long as all my band members can keep up with me."
Follow @RandyLewis2 on Twitter.com
For Classic Rock coverage, join us on Facebook
---
The complete guide to home viewing
Get Screen Gab for weekly recommendations, analysis, interviews and irreverent discussion of the TV and streaming movies everyone's talking about.
You may occasionally receive promotional content from the Los Angeles Times.