Meet the man determined to make celebrity holograms a major Hollywood draw
Alki David was unfazed by the chaos surrounding him on a recent afternoon in Hollywood.
The Greek billionaire was days away from previewing a theater featuring hyper-realistic "hologram concerts" with entertainers both living and dead — but the space was far from complete.
The grinding sounds of a drill echoed through the dusty venue as construction continued more than a year after the venue's original opening date.
Yet David wasn't worried. "This is the future of live entertainment," he said confidently, looking toward the flickering LED marquee promoting the theater's opening show, a Billie Holiday revue.
"It really, truly will blow everyone's … mind."
Nestled in the thick of Hollywood Boulevard's tourist traps, David's Hologram USA Theater is finally closer to reality and its Nov.1 opening date.
For $20 a ticket, guests will see entertainers like Holiday, Jackie Wilson and Bernie Mac resurrected by the same technology that brought Tupac Shakur to Coachella in 2012 and saw Michael Jackson moonwalk at the 2014 Billboard Music Awards.
There are plans for an animated Jackson 5 musical, stand-up comedy sets, kids programming, MMA matches and a sexy "freak show" hosted by Ray J.
There are a handful of digital companies that believe the future lies in the holographic celebrity space — L.A.-based Eyellusion is probably David's closest competitor — but Hologram USA will open the first theater in the country dedicated to holographic entertainment.
An heir of the Leventis-David Group, which made its fortune bottling Coca-Cola, David got into the hologram business in 2014 when he founded Hologram USA and purchased the patent for the technology used for Shakur's Coachella "performance."
Since then, he's invested tens of millions of dollars — and fought several lawsuits — on his quest to dominate the business of resurrecting dead entertainers.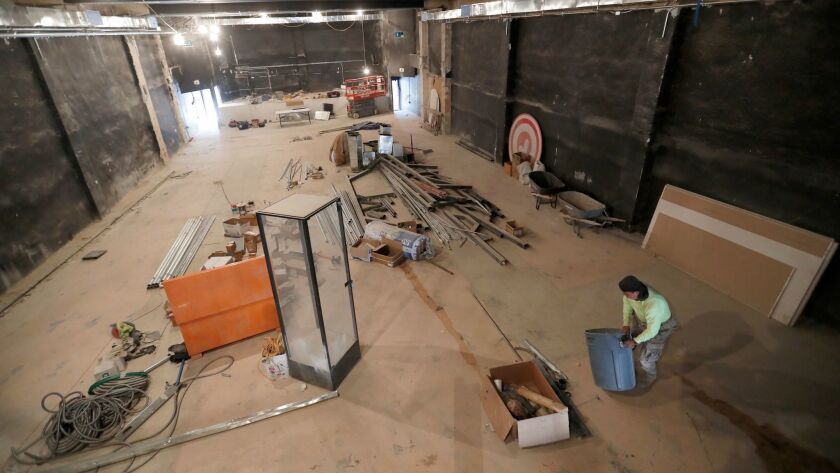 Imagine being Beyoncé and being able to play in front of 200,000 seats from one location. This is really a major paradigm shift in entertainment.
— — Alki David
David's company went viral two summers ago when it turned controversial rapper Chief Keef into a digital avatar and beamed him from a Beverly Hills soundstage to a music festival in Indiana to sidestep Keef's arrest warrants.
Cops pulled the plug, but the stunt got a lot of press for Hologram USA, which was exactly what David desired. The businessman thrives on media attention of any sort: He paid $1 million for someone to streak nude in front of President Obama; live-streamed a much-hyped assisted suicide (which turned out to be staged); and his TV streaming company FilmOn was sued by multiple networks for infringement (he paid over $1.6 million).
Just last year David announced a world tour based around a hologram of Whitney Houston. Plans crumbled after leaked video of the likeness was met with derision. (He says the avatar was unfinished and he's taking the singer's estate to court.)
And the chaos that exists as he preps the theater's opening is not limited to construction issues. Earlier this year two former employees sued him for sexual harassment, alleging he forced them to watch fetishist videos, wear electric shock collars and view racy photos of him. David claims he's being extorted.
"He doesn't really understand what extortion is," said attorney Lisa Bloom, who is representing both accusers. "He has to face the facts that he's accused of some very serious acts of sexual harassment."
"Nobody has ever been compelled to do anything," countered his attorney Barry K. Rothman, "and nobody was harmed except Alki, who has had to endure the betrayal and greed of people he trusted."
David, however, isn't concerned. For him, all press is good press: "I'm used to lawsuits. It's irritating … [but] its gotten me on the front page of TMZ," he said. "I've engineered the villainous image of myself, because it helps. It's a noisy brand."
Though his style may be his own, David is not the only digital entrepreneur investing in holograms. This fall Eyellusion will launch a tour featuring a digital likeness of rocker Ronnie James Dio performing alongside his living bandmates from Dio. The tour opens in Finland this November and will hit over 80 cities — a first for a show of its kind.
Eyellusion is also readying a high-concept concert experience built around Frank Zappa that will tour next year.
"Our focus is authenticity," said Jeff Pezzuti, Eyellusion's founder and chief executive. "When you go to see a live show, you're seeing a live show. It's not like seeing a movie. That's where we differentiate ourselves."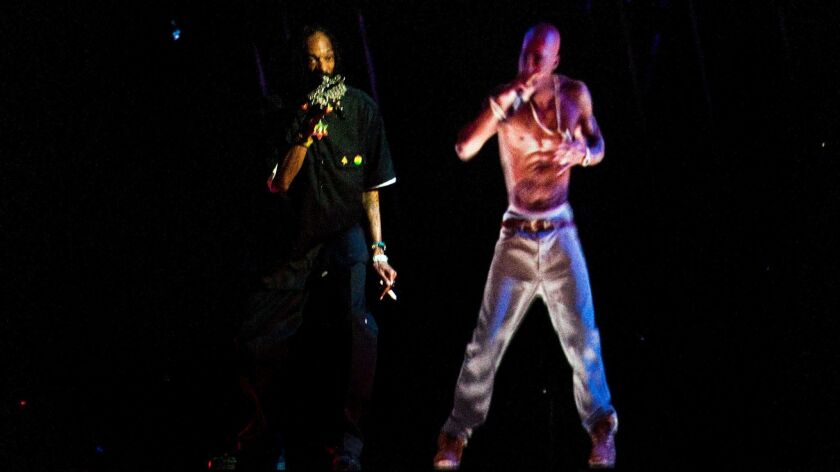 "A bunch of projects have been announced but there's really been nothing substantial," said Pezzuti, throwing a subtle jab at David's company. "We are actually putting together a tour — rehearsals, staging, lighting. That's a huge statement in this industry. We can all make press releases, but the fact is you still have to execute."
Pulse Evolution Corp. is another player in the outlier art form. For years, Hologram USA was embroiled in a legal battle with Pulse over which company owned the right to the technology after it was auctioned off in 2013. David eventually bought it but not before Pulse obtained a license of the patent, using the technology for Jackson's Billboard appearance. The suit between the companies turned into a public feud between owners, with David being accused of cyberstalking former Pulse chairman John Textor. The men settled out of court last year.
Ironically, none of the companies produce true holograms — that would be far too expensive. Hologram USA employs a derivation of a 19th century technique called Pepper's Ghost, which projects a reflection of an image through angled glass (or in the company's case, a flexible translucent foil) resulting in a two-dimensional image appearing 3-D. Universal Studios employs the same technology for its "Fast & Furious" attraction.
Eyellusion is tight-lipped about its technology but says it doesn't require the use of bulky equipment, instead building a mobile stage that easily installs in preexisting venues, while David has spent the last year retrofitting venues across the country to support the required equipment.
A year ago, David proudly showed off Hologram USA's technology at the company's Beverly Hills showroom, and true hologram or not, the results were impressive.
With the touch of a button, Jackie Wilson emerged onstage. The soul crooner spun and dipped in a sleek suit — the likeness so lifelike, even the wrinkles in his socks popped. David hit another button and out came the Black Eyed Peas. And then Dita Von Teese arrived, dancing seductively.
Mariah Carey, Janet Jackson, Mick Jagger and Jimmy Kimmel were all beamed in — as was a vicious shark, stampeding elephants, bumbling Minions and two nude women.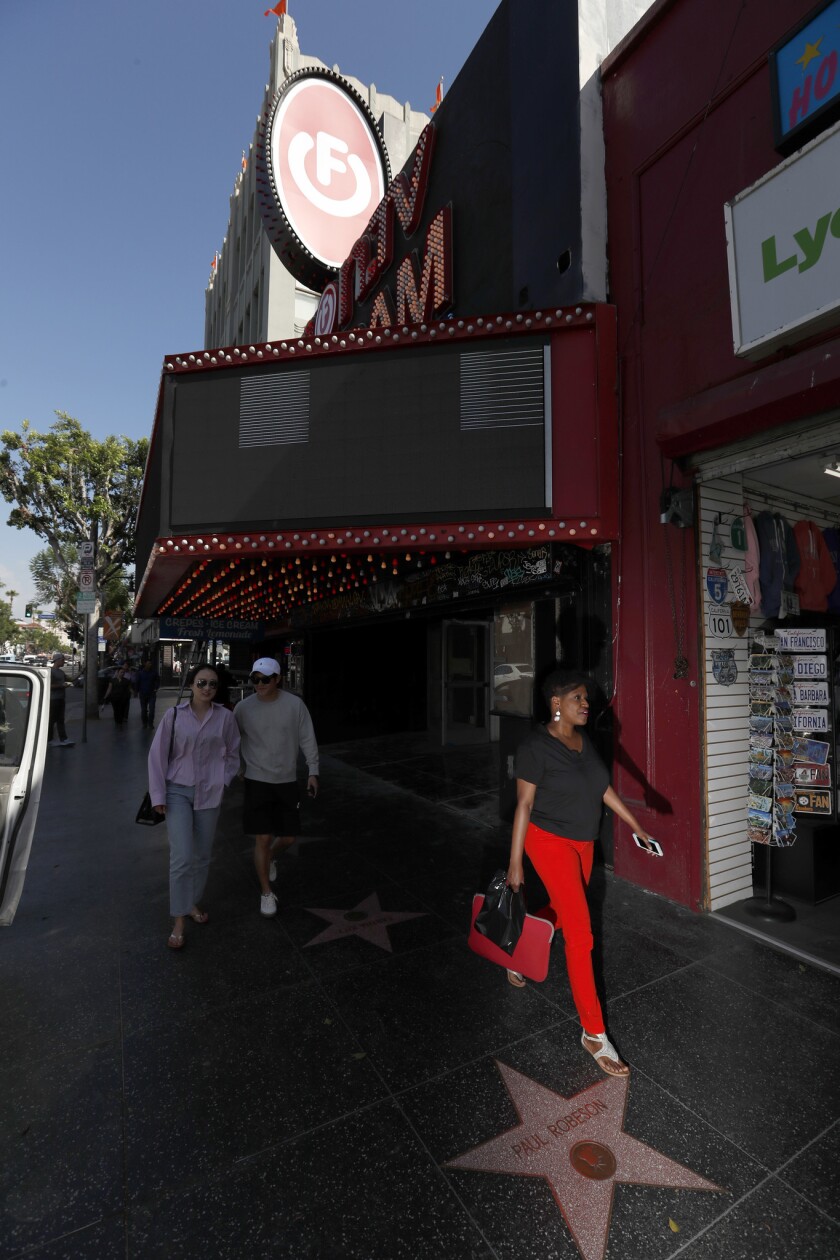 But will it sustain an industry, or even a museum?
"It's all a gimmick," said V. Michael Bove, a scientist at the MIT Media Lab and an expert in holography. "Sure, it's fun to see once, but are you going to see it again?"
Ahmet Zappa would, and is hoping he can finally "resurrect" his father Frank.
"It wasn't until I saw the technology of Eyellusion that I believed it could be done," Zappa said. "The goal is to utilize the holographic technology to its maximum."
Zappa said he's most excited about being able to reimagine his father to take on tour.
"It reduces me to tears knowing what's possible," he continued. "But I don't want this be like Frankenstein, trying to reanimate something."
Bove says all of the creators have an uphill battle ahead of them.
"I'm not going to say it has no future … what it really boils down to is people will pay to see this once because it's a novelty," he said. "For it to be an ongoing, sustainable thing, it needs to be about more than the technology."
Despite the skepticism, David's ambitions for the museum and beyond remain lofty.
In the next year he hopes to have his "holograms" in 150 locations around the country and has content deals with the Laugh Factory, Black House MMA and Universal Music Group.
David believes that it's only a matter of time before his company disrupts the market, and A-list living talents come knocking.
"Imagine being Beyoncé and being able to play in front of 200,000 seats from one location. This is really a major paradigm shift in entertainment," he said. "Live performers will see a huge opportunity."
For more music news follow me on Twitter:@GerrickKennedy
---
The complete guide to home viewing
Get Screen Gab for weekly recommendations, analysis, interviews and irreverent discussion of the TV and streaming movies everyone's talking about.
You may occasionally receive promotional content from the Los Angeles Times.