Keith Richards says his '88 solo album 'Talk Is Cheap' made him appreciate Mick more
One of the big thrills for Keith Richards about the new 30th-anniversary reissue of his 1988 debut solo album, "Talk Is Cheap," is the bonus material pulled from the archives for the expanded edition.
Four of those six extra tracks on the reissue, which is due March 29, feature Johnnie Johnson, the St. Louis pianist and singer whose band gave the world a firebrand young guitarist named Chuck Berry.
"I'd forgotten totally about them," Richards, 75, said in a recent phone interview from his home in Connecticut. "They came up while we were sifting through the vaults," referring to versions he recorded of Willie Dixon's "My Babe," Eddie Taylor's "Big Town Playboy," another track titled "Slim" and one more simply labeled "Blues Jam."
Richards pointed out that the experimental recording sessions that yielded the "Talk Is Cheap" album, which he took up during a lull in the Rolling Stones' touring and recording activity in the late-'80s, came on the heels of his central role in the Chuck Berry documentary "Hail! Hail! Rock and Roll."
While working with Berry on the film, Richards said, "I asked Chuck, 'I hear Johnnie Johnson is still about?' I had no idea what their relationship was, or whether that was touchy ground or not. Chuck said, 'Yeah, he's around, let's give him a call.' It was all very casual. I was surprised, but once I heard Johnnie, I'm so glad that, through that, he found a career again."
In fact, before his death in 2005 at age 80, Johnson released more than a half-dozen new albums, the first of which, "Johnnie B. Bad" in 1991 featured guest appearances from such latter-day disciples as Richards, Eric Clapton and Stones backup singer Bernard Fowler.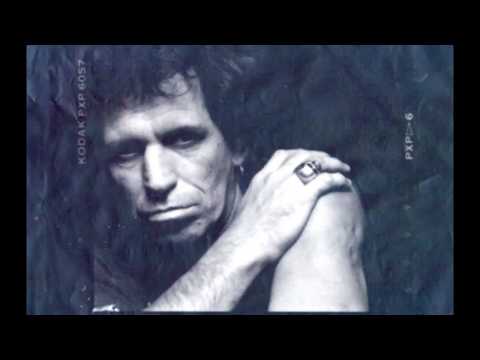 There was a kind of symmetry in Richards helping one of his early musical heroes belatedly rejuvenate his career at the same time the Stones' guitarist and songwriting partner of lead singer Mick Jagger was stepping out on his own for the first time.
"It was never, 'Let's make an album,'" Richards said of the sessions that resulted in "Talk Is Cheap." "It kind of came about in bits."
It began with some impromptu jams with drummer Steve Jordan, who'd been part of the band assembled to work with Aretha Franklin for her part in the 1986 Whoopi Goldberg comedy "Jumpin' Jack Flash," and continuing with "Hail! Hail! Rock and Roll."
"By the time we'd all been part of the Chuck Berry band for six weeks, it felt pretty tight," he recalled. "So we started knocking some ideas for songs, and I thought, 'Hey, why not? I'm looking at the Stones' calendar and it's empty. I'm not just going to sit around and do nothing, so I said, 'Hey, Steve, let's try and put some stuff together.'"
That led to the formation of the group subsequently dubbed X-Pensive Winos that backed him on the "Talk Is Cheap" recordings.
In addition to Jordan, who also co-wrote most of the songs and co-produced the album with Richards, "We had all my favorite guys: [L.A. session guitarist] Waddy Wachtel, [bassist] Charley Drayton, [New Orleans keyboardist] Ivan Neville and [regular Stones sax player] Bobby Keys. It was a joy really."
Keith Richards reflects on the Rolling Stones' BBC recordings, complete with threats of decapitation »
That core group of players expanded with guest appearances by Parliament/Funkadelic bassist "Bootsy" Collins and keyboardist Bernie Worrell, James Brown saxophonist Maceo Parker, singer and recent (at that time) E Street Band recruit Patti Scialfa, NRBQ bassist Joey Spampinato, Cajun fiddler and singer Michael Doucet of Beausoleil, zydeco accordionist-singer Stanley "Buckwheat" Dural Jr., singer Sarah Dash and, on the track "Make No Mistake," the Memphis Horns.
Former Stones guitarist Mick Taylor and the band's keyboardist Chuck Leavell even pitched in on "I Could Have Stood You Up."
"There was no agenda going in," Richards said. "We just thought, 'Let's see what comes of this.… Playing with a bunch of guys I'd known for ages and always wanted to play together, more than just on odd sessions here and there, it all fell together so naturally, it was really quite a joy.'"
The tracks allowed Richards to assert his own musical leanings, as well as the ragged-but-right vocals that typically took center stage once per Stones album, if that.
"Take It So Hard," one of the first tracks to emerge, would sit naturally alongside such Stones standards as "Start Me Up" or "Tumbling Dice," while "Big Enough" takes full advantage of the presence of funkmeisters Collins and Parker.
He also made room for more reflective moments such as "Locked Away," something that doesn't come around often with the Stones because "Mick is always like, 'Make it fast!' and I'm always like restraining. At the same time, with songs like 'Angie' and 'Beast of Burden,' when I can get Mick into the right frame of mind, then he gets it. But he does get bored with ballads."
Richards said that working on "Talk Is Cheap" with mostly new bandmates reminded him of getting the Stones off the ground a quarter-century earlier.
"I did find at the beginning I had a déjà vu feeling of what it was like starting the Stones again, which was interesting," he said.
"I did find out in the process that I appreciated Mick's job much more in being the frontman," he said with a laugh. "With the Stones, I can step back with Charlie and play, or if I feel like it I can go out. i have an option. I realized working with the Winos there's no option, I have to be out there all the time.
"I enjoyed it, but it made me have greater appreciation for Mick's job," Richards added. "I got a finer insight into that."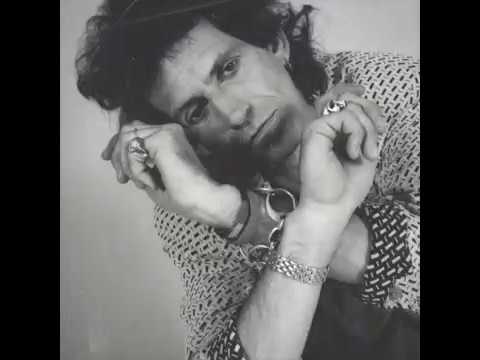 Among the album's admirers are guitarist, singer and songwriter Bonnie Raitt, who told The Times last week: "I loved that record. And I love [his 1992 sophomore solo album] 'Main Offender' — those are two of my favorites. I love his solo work. I hope they make a big deal out of it."
In fact, the "Talk Is Cheap" reissue comes in several configurations, from a double-CD set that includes a remastered version of the original album with the second disc containing the six bonus tracks, to a deluxe version aimed at super fans.
That all-stops-out edition, running $145 on Amazon, includes two LPs on 180 gram vinyl, an 80-page book with a new interview of Richards by rock author and critic Anthony DeCurtis and vintage photos from the period. There are also a couple of 7-inch singles, reproductions of handwritten lyrics and a replica laminate from private listening sessions when the album was released.
The original album reached No. 24 on Billboard's U.S. sales chart and won the appreciation of other musicians as well.
"The songs and the way he presents himself — he's a huge influence and inspiration to me," Heartbreakers/Fleetwood Mac lead guitarist Mike Campbell said in a separate interview.
Now that "Talk Is Cheap" is getting the deluxe treatment for this 30-year anniversary, might Richards drop a song or two into the Stones' forthcoming No Filter U.S. tour?
"I'm tempted, man," he said with a chuckle. "I've gotta test the temperature [within the band]. But why not? I'm not averse to it."
Mick Jagger reveals the band's thinking for the Rolling Stones' No Filter tour ahead of 2019 U.S. dates »
Follow @RandyLewis2 on Twitter.com
For Classic Rock coverage, join us on Facebook
Get our L.A. Goes Out newsletter, with the week's best events, to help you explore and experience our city.
You may occasionally receive promotional content from the Los Angeles Times.