Michael McDonald has outlived all your jokes about yacht rock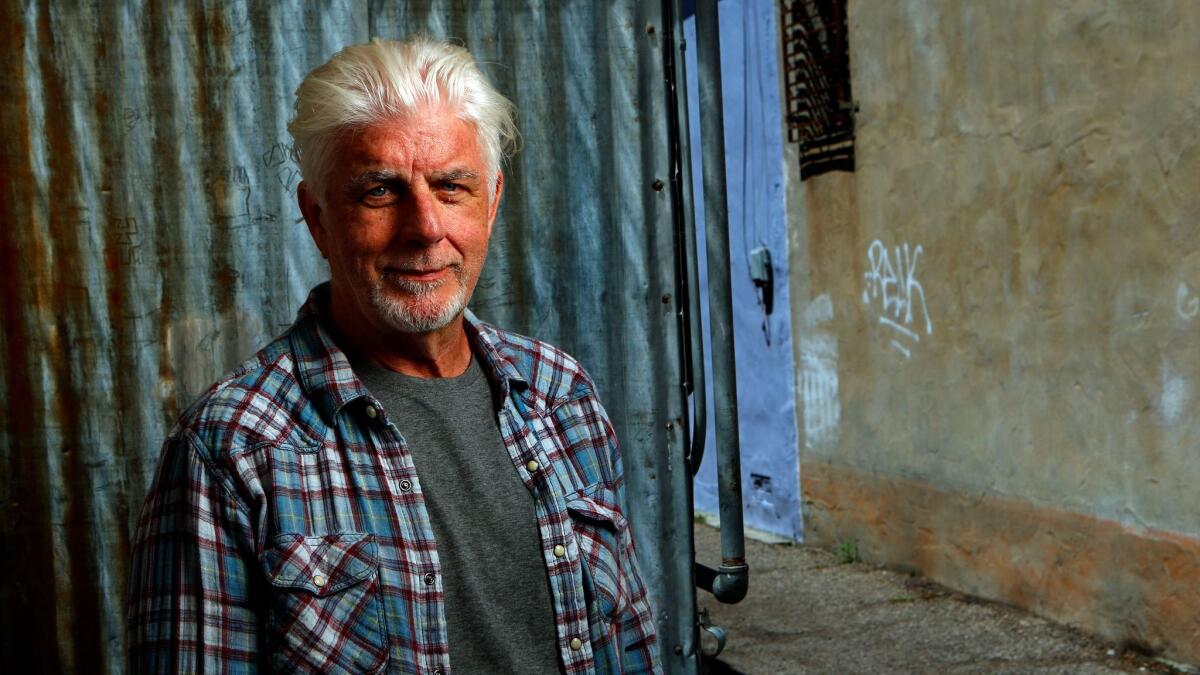 Pop Music Critic
When Michael McDonald was a teenager he played as a member of one of the countless pick-up bands that famously backed the late Chuck Berry on the road.
"I remember seeing him show up that night — it was like something out of a rock and roll movie," said the veteran singer and keyboardist, recalling a gig with Berry in the mid-1960s at the basement Castaway club in McDonald's hometown of Ferguson, Mo. "He comes down the stairs with a guitar in his hand — no case, no cord — and stands there while the club owner peels off hundred-dollar bills. Then he turned and walked right onstage. And he just rocked the house."
A half-century later, McDonald was the one dropping in to blow minds when he turned up at this month's Coachella festival for a surprise appearance with the jazz-funk bassist Thundercat. McDonald sat in with Thundercat's trio for a vivid rendition of the latter's "Show You the Way," then stuck around to do "What a Fool Believes," his late-'70s soft-rock hit with the Doobie Brothers. Both triggered wild cheers from the festival's young audience.
With his white hair and wire-rimmed glasses, McDonald, 65, may have been an unlikely presence at Coachella, which also featured cameos by Drake and the hip-hop trio Migos. In fact, jamming with Thundercat was merely the latest in a series of intergenerational hook-ups for this icon of blue-eyed soul, who recently did "What a Fool Believes" with Solange at a festival in Florida; before that, he joined Thundercat during a 2016 concert at the Hollywood Bowl.
Other hip acts, from Grizzly Bear to Mac DeMarco, have been talking up McDonald's music lately, drawing inspiration from classic songs like "I Keep Forgettin'" and "Minute by Minute" the same way McDonald once did from Chuck Berry. Now he's taking advantage of this resurgence to release a new album, his first set of original tunes in nearly two decades. Due in September, "Wide Open" sets McDonald's gruff but heartfelt vocals — and his thoughts on romance and human nature — against arrangements that pull expertly from R&B, country and gospel.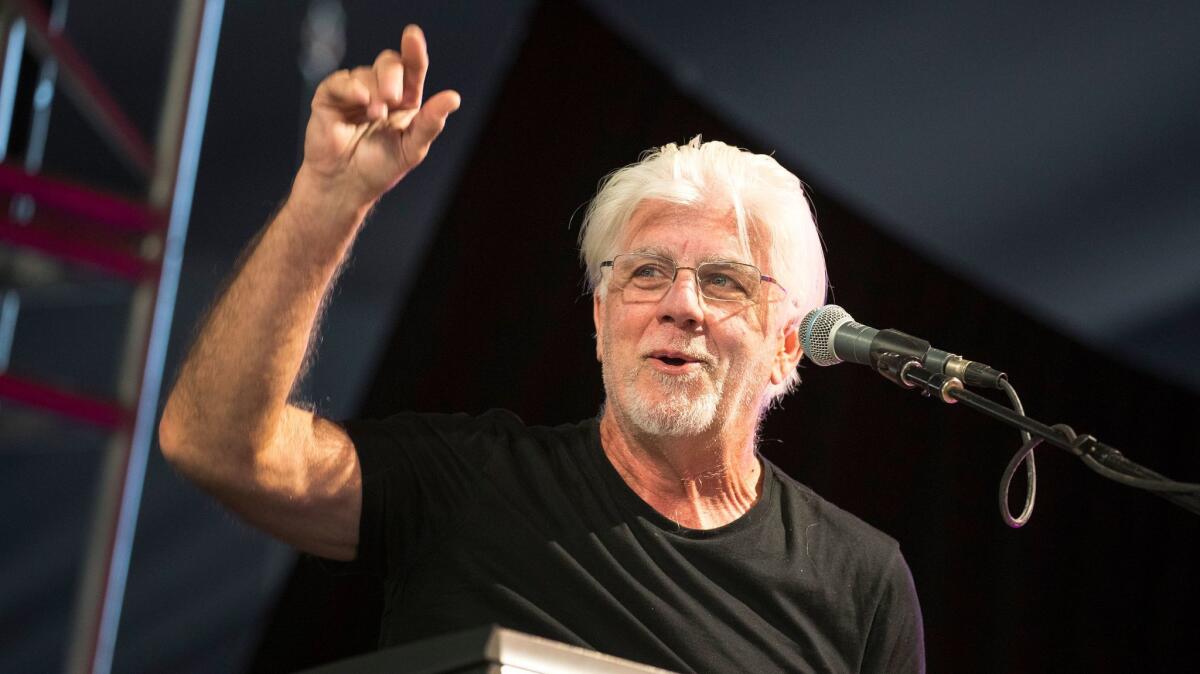 "Does the sound of my voice still carry any kind of message?" he asks an old lover in "Hail Mary," and this excellent record argues that it does.
So does Thundercat. "His singing is so specific, and it has so much depth," said the 32-year-old bassist, who invited McDonald and Kenny Loggins to co-write and record the silky "Show You the Way" for his 2017 album "Drunk."
Yet it wasn't just McDonald's voice that attracted Thundercat. "Michael is such a stark example of staying honest and open in your music," he said. "Sometimes these older cats get jaded — they start thinking kids are stupid. But the Michael I'm seeing is the same guy I would've seen 30 or 40 years ago if I'd been around."
Back then, McDonald was a wide-eyed Midwesterner who'd come to Los Angeles with a record deal he was sure would turn him into a pop star.
"I thought I was going to go home in six months and listen to myself on the radio," he said with a laugh over lunch in Santa Barbara a few days after his Coachella performance. The singer, who'd picked a no-frills Mexican joint he said he eats at almost every day, moved north from L.A. in the mid '80s and, aside from a few years in Nashville, has lived there ever since.
That first record deal flamed out, but McDonald soon found work as a member of the touring version of Steely Dan (which itself played Coachella in 2015) and later joined the Doobie Brothers, steering that group away from its early biker-band sound toward something funkier and more harmonically sophisticated.
In 1982, as the Doobies were breaking up, McDonald launched his solo career with "If That's What It Takes"; the album's soulful vibe made him a popular duet partner for R&B singers including James Ingram and Patti LaBelle. If his voice was among the biggest of the era, though, McDonald kept a relatively low-key profile by '80s standards.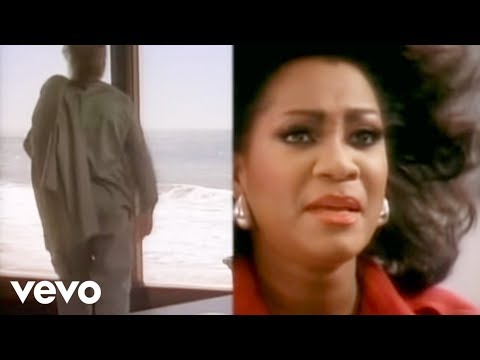 As he munched tortilla chips — he carefully salted them one by one — the singer remembered laying down his vocals for his and LaBelle's "On My Own," which she'd worked on earlier in a separate studio. "I was kind of grateful that I didn't have to sing with her — she'd eat me up and spit me out," he said. "I'd just be totally intimidated, you know?"
Today he still puts across an essential modesty at odds with his influence. Indeed, the current fascination with McDonald isn't the first time his old work has been embraced by younger artists. In 1994, Warren G and Nate Dogg reached No. 2 on the Hot 100 with their rap track "Regulate," which prominently sampled "I Keep Forgettin'."
"I didn't know what to think of that at the time," said McDonald, who's married and has two children. "I was like, 'Is this gangsta music?' But Warren came to one of our shows the other night — him and his wife, sweet as could be. We talked about our kids."
There was also "Yacht Rock," the Internet mockumentary that gently parodied the scene that coalesced in the late '70s and early '80s around McDonald, Loggins, Christopher Cross and other slick hitmakers. "It was uncanny how they zeroed in on people's personalities that they didn't even know," McDonald said of the series, which debuted in 2005. "Very intuitive."
Yet this time the interest seems to run deeper; it's more about honoring McDonald's music — what Mac DeMarco describes as its blend of emotion and technique — than about lampooning the mullet haircut he once favored.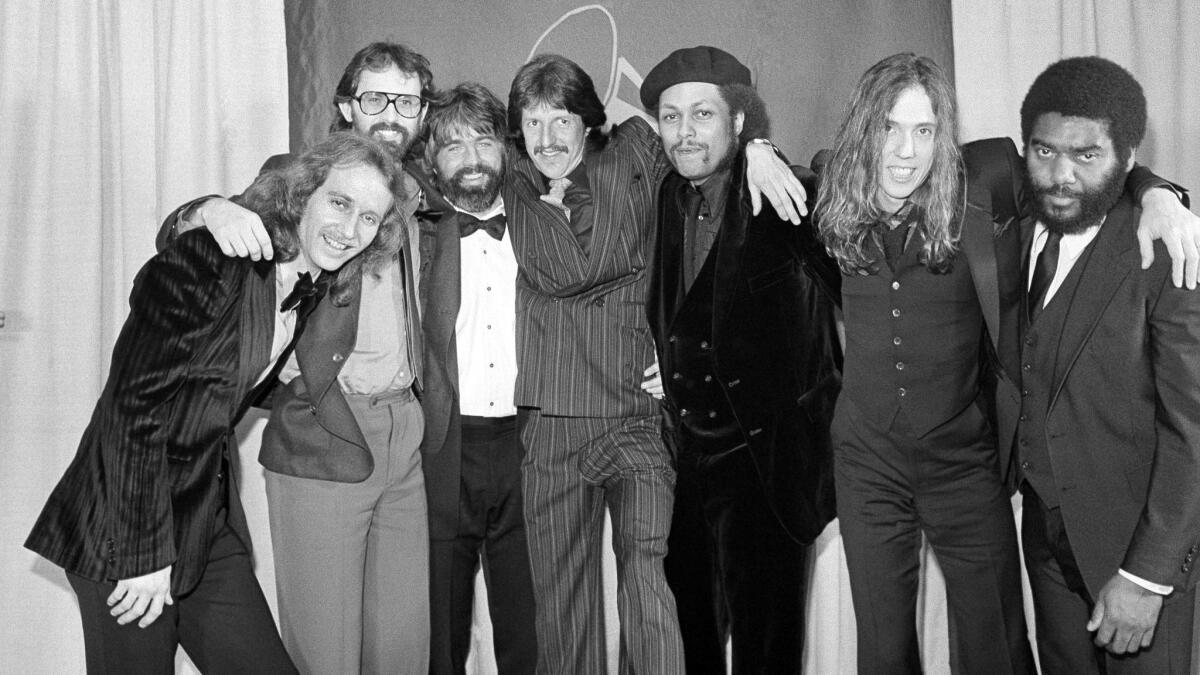 That's one reason he's back with a new album. The singer's last collection of his own songs came out in 2000; several years after that, he released a covers record, "Motown," whose commercial success recharged his touring business. "We were about at the stage where we'd started to play weddings, and then that happened," he recalled. "So we were more than thrilled to go out and play real gigs again."
"Motown" also spawned two sequels. All the while, though, McDonald was writing new tunes, demoing them in a studio he shared in Nashville with Shannon Forrest, a producer and session drummer known for his work on countless country records and with the long-running yacht-rock group Toto.
The songs on "Wide Open" are strong; they showcase McDonald's indelible singing as well as his deep musical know-how. (Talking about Berry, he pointed out that "Johnny B. Goode" has such unique drive because "the drummer's playing a shuffle and everybody else is playing straight four-four.")
Still, McDonald admitted that all those years off from original material left him with doubts about his ability to re-enter the game. "I kind of felt like I'd become the guy in the left lane going 40 miles an hour with his blinker stuck on," he said.
The groundswell of admiration helped bolster his confidence. But even a well-executed appearance at Coachella — where, by the way, he especially dug Father John Misty — can only go so far in building interest in his new work.
"It's all about the channels something travels through," DeMarco said, acknowledging the challenge in selling a veteran's record to twentysomethings who no longer buy records.
McDonald understands that challenge, which is why he hasn't stopped playing casinos and county fairs (as he'll do Aug. 6 with Boz Scaggs at the Orange County Fair). "I've been around long enough to know that I can't necessarily count on any of this stuff."
But a guy can dream.
"The other day with Thundercat kind of reminded me of the first time I took the stage with the Doobie Brothers," he said, a little wistfully. "I heard the crowd, and I remembered going, 'Wow — what a rush.'"
Twitter: @mikaelwood
ALSO
At home with Father John Misty: 'I'm basically a meme at this point'
Bigger size, more stars: How Coachella's expansion affected the fest
Last of the record men: Seymour Stein looks back on 50 years of Sire Records
Get our L.A. Goes Out newsletter, with the week's best events, to help you explore and experience our city.
You may occasionally receive promotional content from the Los Angeles Times.