What are we listening to at weddings? Spotify data confirms too much Ed Sheeran and Journey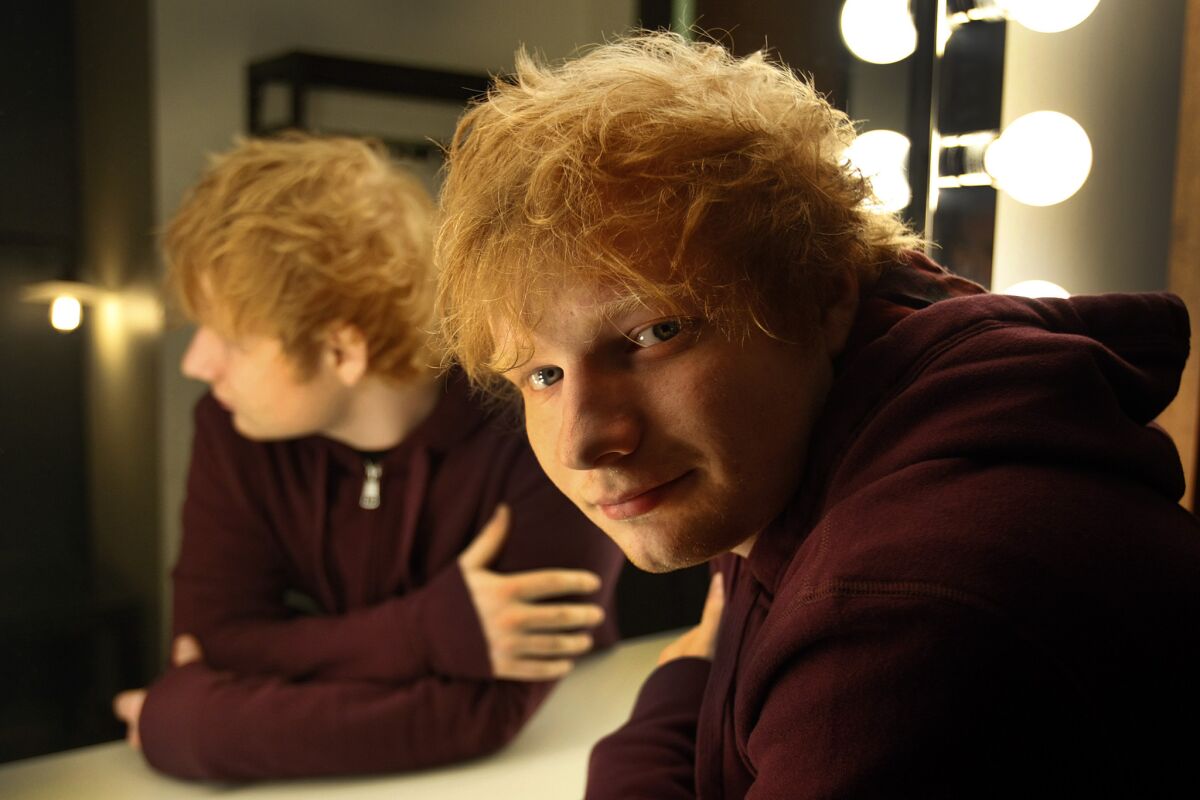 With marriage season in full swing, the streaming service Spotify has revealed an analysis of wedding-themed playlists, and it turns out we've been doing a lot of thinking out loud during our first dances.
Specifically, according to global music streaming leader Spotify, the young British folkie Ed Sheeran's "Thinking Out Loud" is the most popular song to accompany brides and fathers on the dance floor.
Based on an analysis of playlists, the hit, about Sheeran's undying devotion to a soulmate long after "my hair's all but gone and my memory fades/ And the crowds don't remember my name," eclipsed the second most popular song, Etta James' perennial favorite "At Last."
Also on the first-dance list, which the company has compiled into a playlist equal parts romantic and horrifyingly bland, are Christina Perri's "A Thousand Years," Jason Mraz's treacly "I Won't Give Up," Michael Buble's even more treacly "Everything" and Train's "Marry Me."
Journey's classic rock ode to a life that,  like your average wedding reception, "goes on and on and on" most often soundtracks the revelry.
A few surprises dot the data. Who knew that indie rocker Bright Eyes' "First Day of My Life" would crack the top 15, that Louis Armstrong's "What a Wonderful World" would remain a powerhouse nearly 50 years after its release or that "Ho Hey," the earworm by the Lumineers, still appealed to anyone?
After the slow dance concludes and the party gets started, Spotify revealed that we most often turn to an old standby: Journey's "Don't Stop Believin'." The San Francisco arena rock band's ode to a life that — like your average wedding reception — "goes on and on and on" most often soundtracks the revelry.
Number two — God help us all — is the Black Eyed Peas' "I Gotta Feeling," followed by ubiquitous hits by Bruno Mars ("Marry You"), Michael Jackson (oddly, given the setting, "Billie Jean," about an out-of-wedlock tryst) and Outkast's "Hey Ya!"
See the most-read stories in Entertainment this hour >>
Spotify's analysis of its 6.7 million wedding-themed playlists also calls into question which month is the most popular for weddings. June has long been considered the busiest, but according to the company, those playlists are "most commonly streamed over the third weekend of July," which means that "this coming weekend is set to be the most popular weekend of the year for weddings worldwide."
In addition to the those mentioned above, we'll be grooving to playlists that include Beyonce's "Crazy in Love," Bryan Adams' "Summer of '69," synth-poppers A-Ha's "Take On Me," helmeted Frenchmen Daft Punk's "Get Lucky" and Carly Rae Jepsen's "Call Me Maybe." That's in addition to a lot of classic jams by the Pointer Sisters, Spice Girls, the Jackson 5, Earth, Wind & Fire and Kenny Loggins.
Outliers? What's Lynyrd Skynyrd's "Sweet Home Alabama" got to do with romance? Pitbull's "Timber," with the lyrics, "face down, booty up – timber," will likely make the parents in the room squirm. Luckily, if LMFAO's "I'm Sexy and I Know It" blares — and, unfortunately, it will — an open bar is only a stumble away.
There's a lot of terrible music out there. For tips on the stuff that's not, follow Randall Roberts on Twitter: @liledit
MORE ENTERTAINMENT NEWS
Crunching the numbers: How the motion picture academy moved the needle on its diversity push
'Secret Life of Pets' chows down on both 'Dory' and box office records
More come forward as Fox News CEO fights sexual harassment lawsuit by former anchor
---
Get our L.A. Goes Out newsletter, with the week's best events, to help you explore and experience our city.
You may occasionally receive promotional content from the Los Angeles Times.